G & I visited his cousin and his family in York shortly after I moved to London. The rest of his relatives reside in London, with the only other cousin and his family in Exmouth. We went to visit for a weekend, departing on a late Friday afternoon train and returned on Sunday afternoon. While in York, we were able to visit the York Minster, Clifford's Tower, and York Brewery. (WARNING: Picture heavy post!)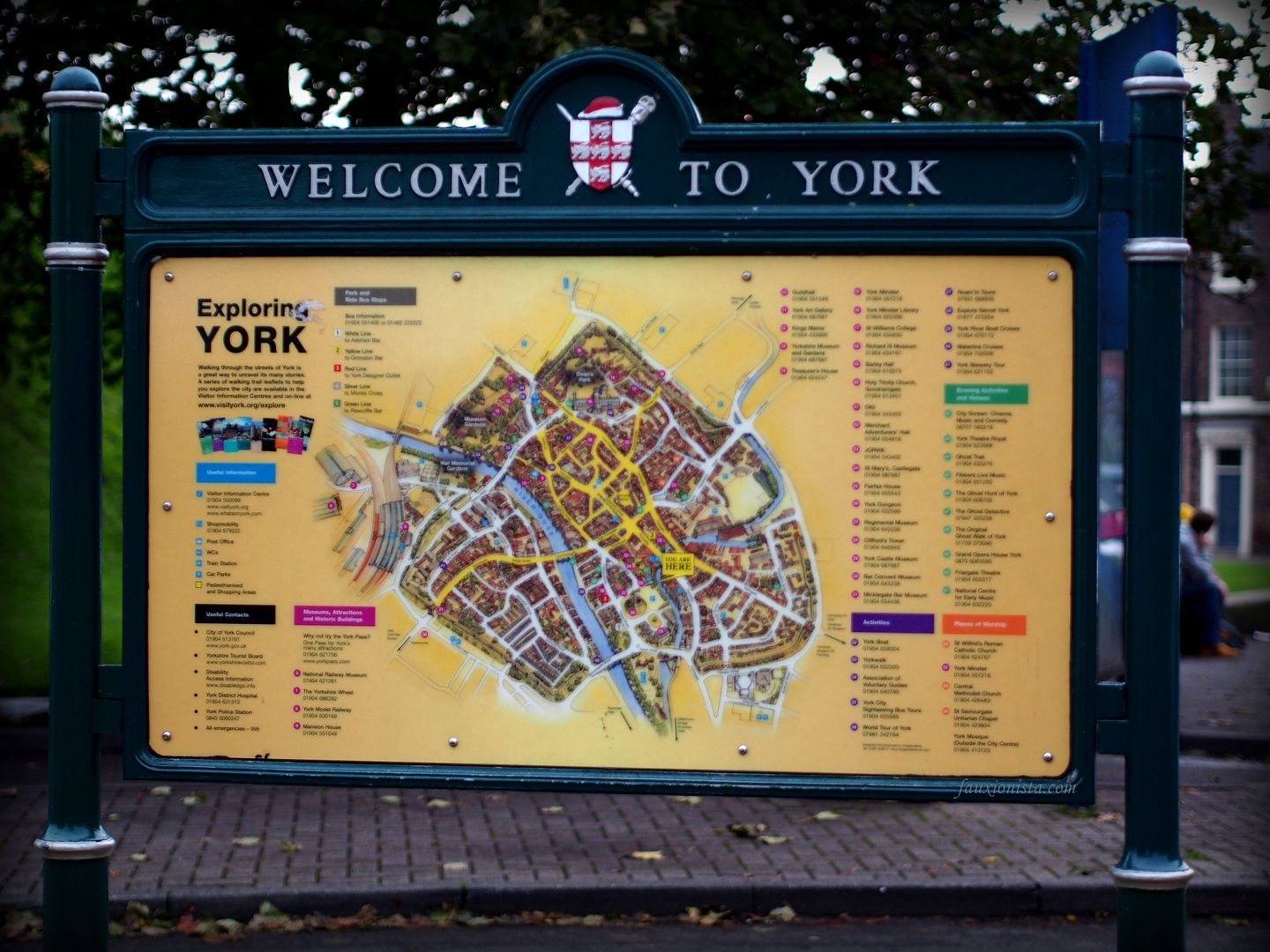 Although I'm not Christian, I enjoy visiting medieval churches, as I admire their architecture and beautiful windows made of stained glass. Thus, York Minster was high on the list for our visit. I was pleased to learn from our hosts that York Minster is one of the largest cathedrals in Northern Europe. The cathedral is absolutely beautiful and it never ceases to amaze me how people in the ancient times are able to build such architecture without today's technology. The admission fee of £10 was worth it as the ticket is valid for 12 months. For an additional £5, one can purchase a combined ticket for £15 to visit both the cathedral and the tower (275 steps to the top of the tower!). While G was keen to climb up the tower, I declined for I had done my research beforehand and most people advised visiting Clifford's Tower for the view of York as one would also be able to see York Minster as part of it.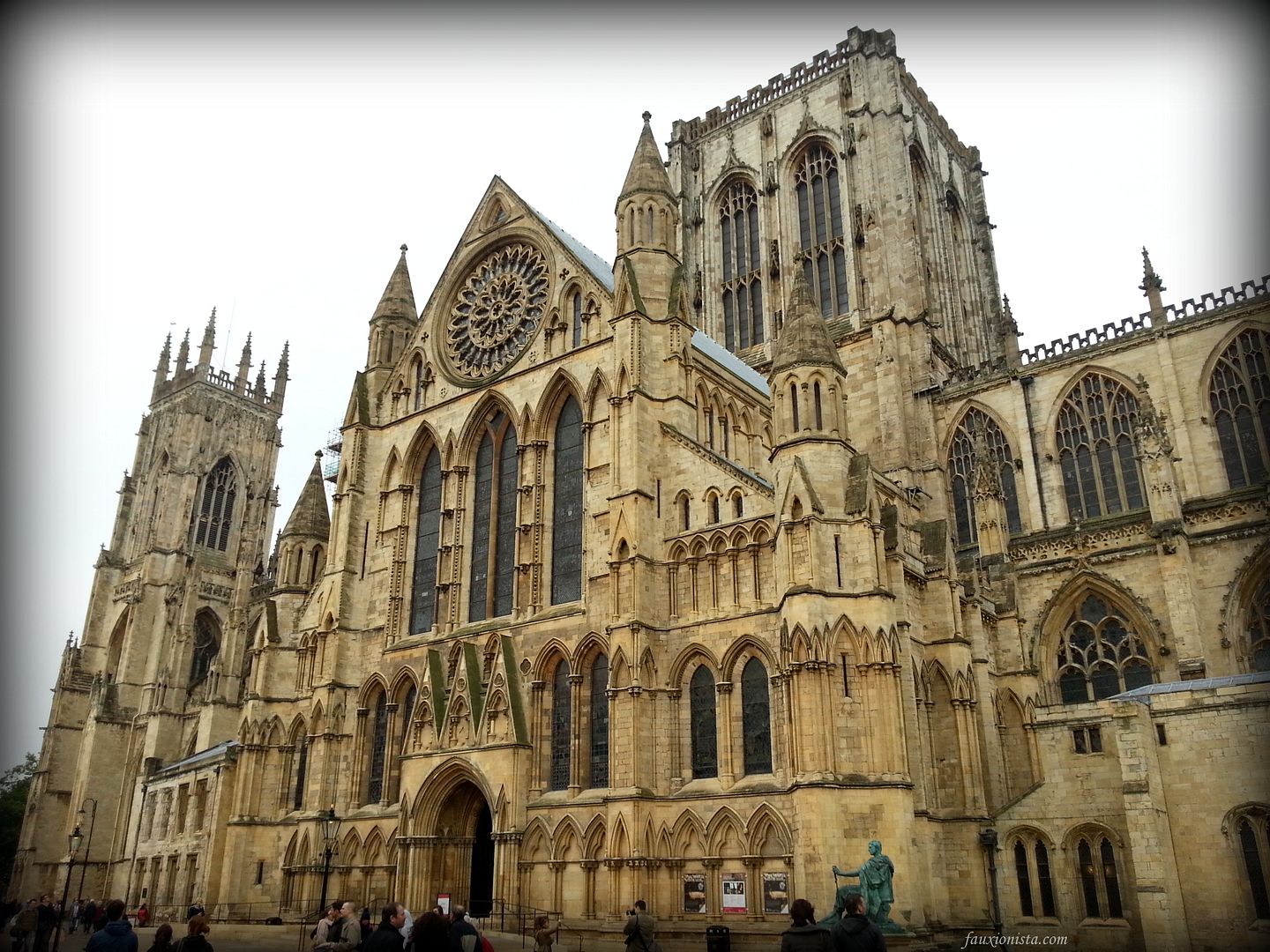 Bike path outside of York Minster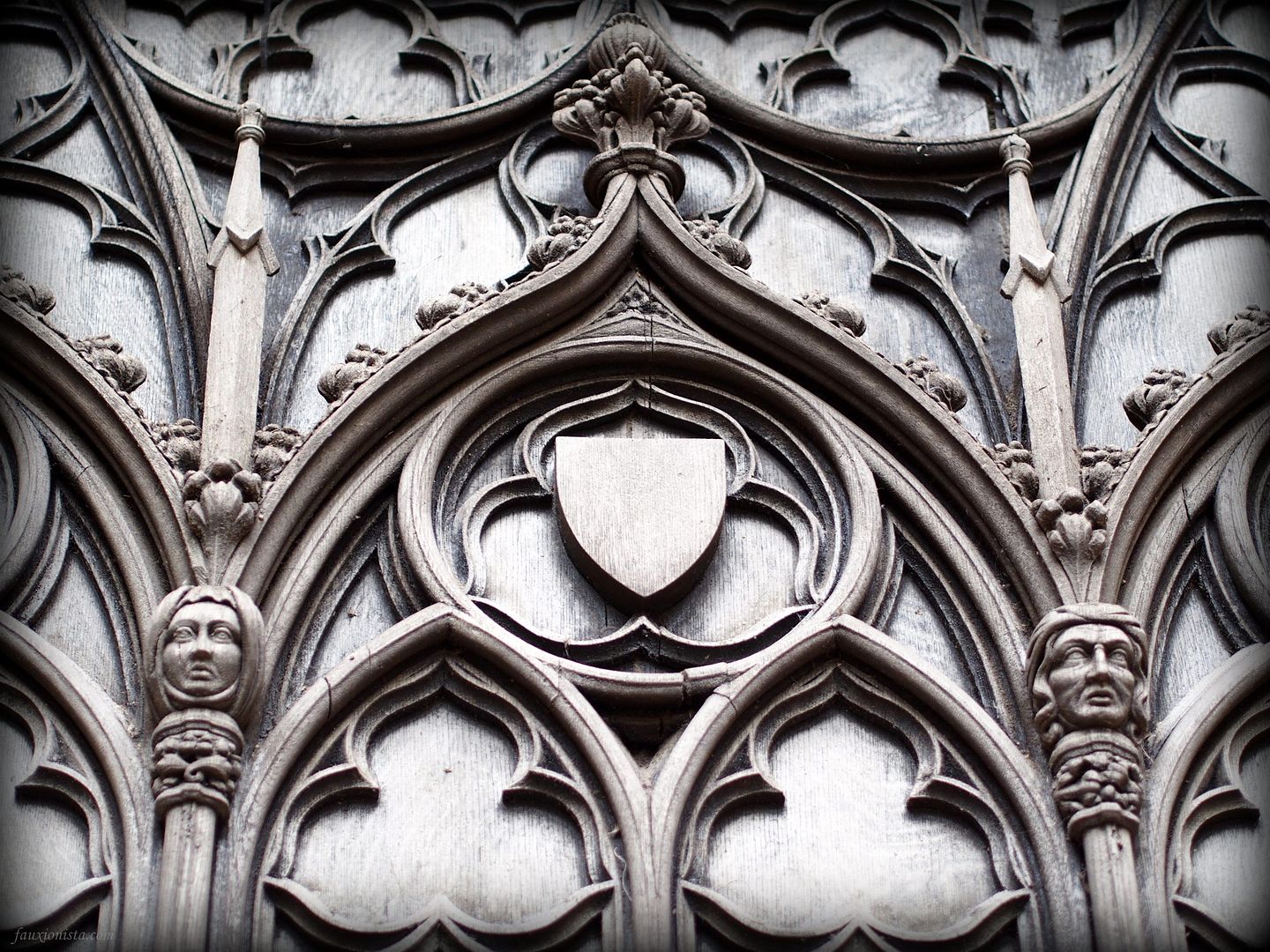 Ornate exterior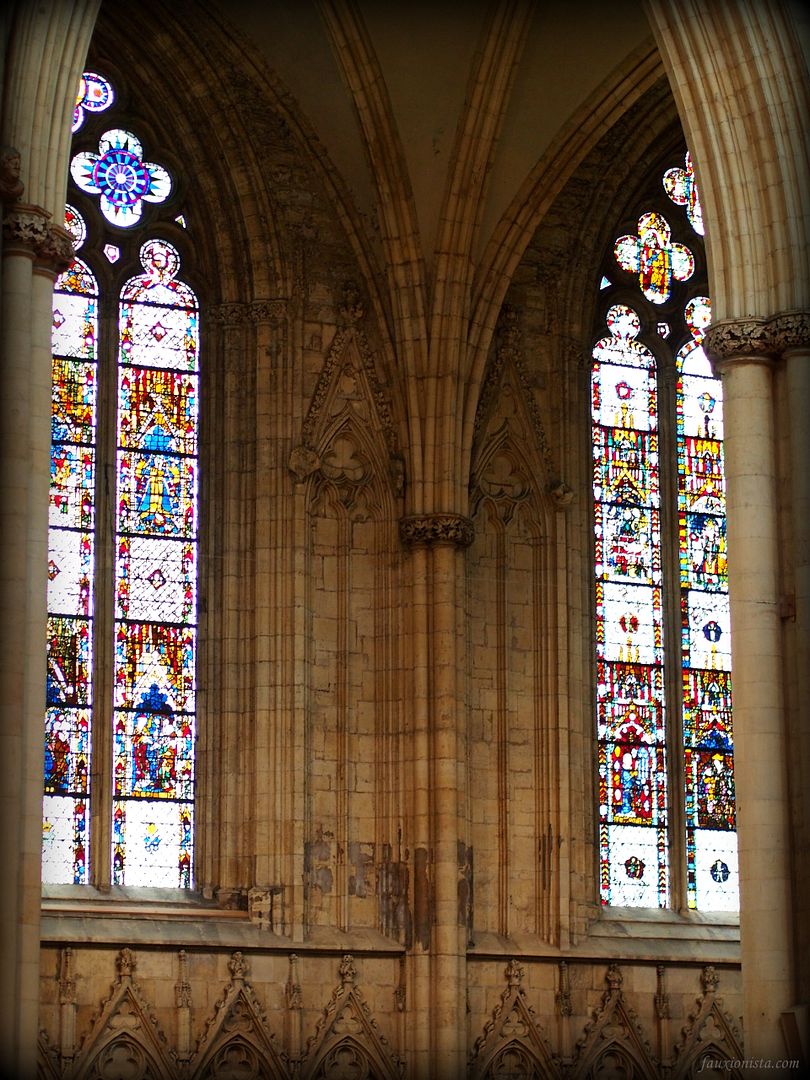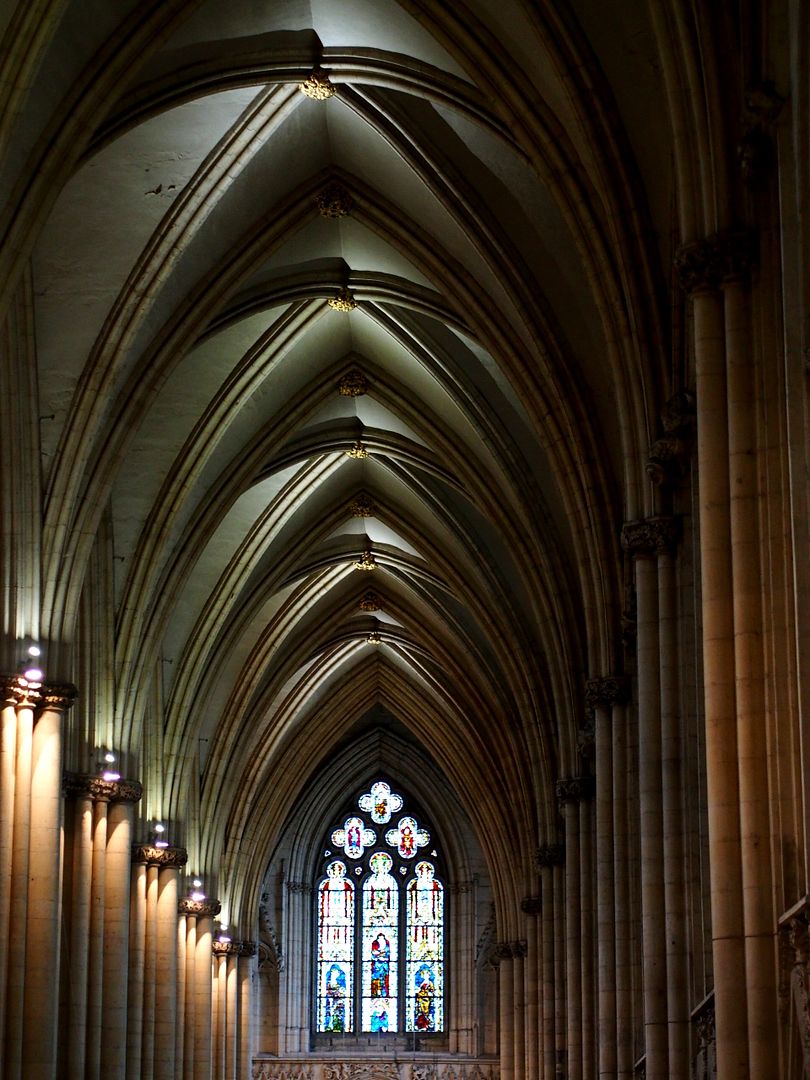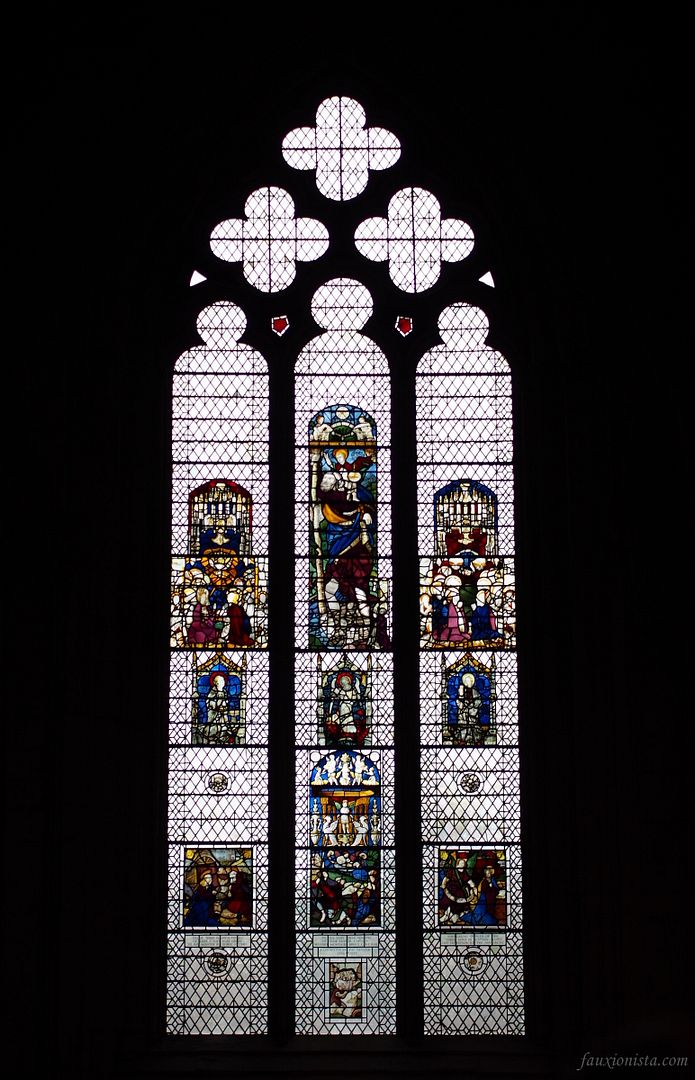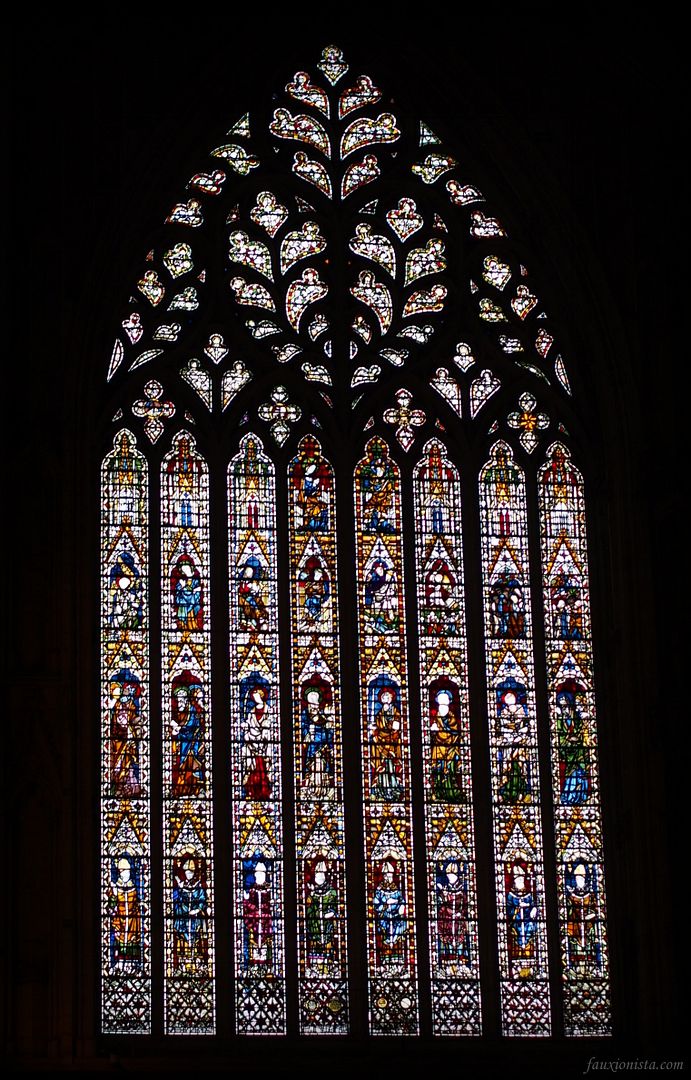 After a quick tour of the cathedral, we went for lunch at the town center at Cafe Concerto. As we were with our hosts and their children, I tried not to be the annoying snap-happy guest and refrained from taking pics for lunch. Food at Cafe Concerto was quite good and decently priced (in comparison to London!). I also love the interior where the walls were covered with music scores. (You'll just have to take my word for it or better yet, pay a visit!)
Image via Cafe Concerto
After lunch, we walked to Clifford's Tower for an aerial view of York. Built by William the Conqueror, the tower has functioned as a prison, royal mint, as well as the public "gallery" for the bodies of King Henry VIII's enemies. The tower is all that remains of York Castle.
Admission was £4.20 for an adult which was relatively inexpensive. The view was definitely worth the price. However, do not expect any ornate interiors for the tower is nothing more than a circular brick structure in comparison to York Minster.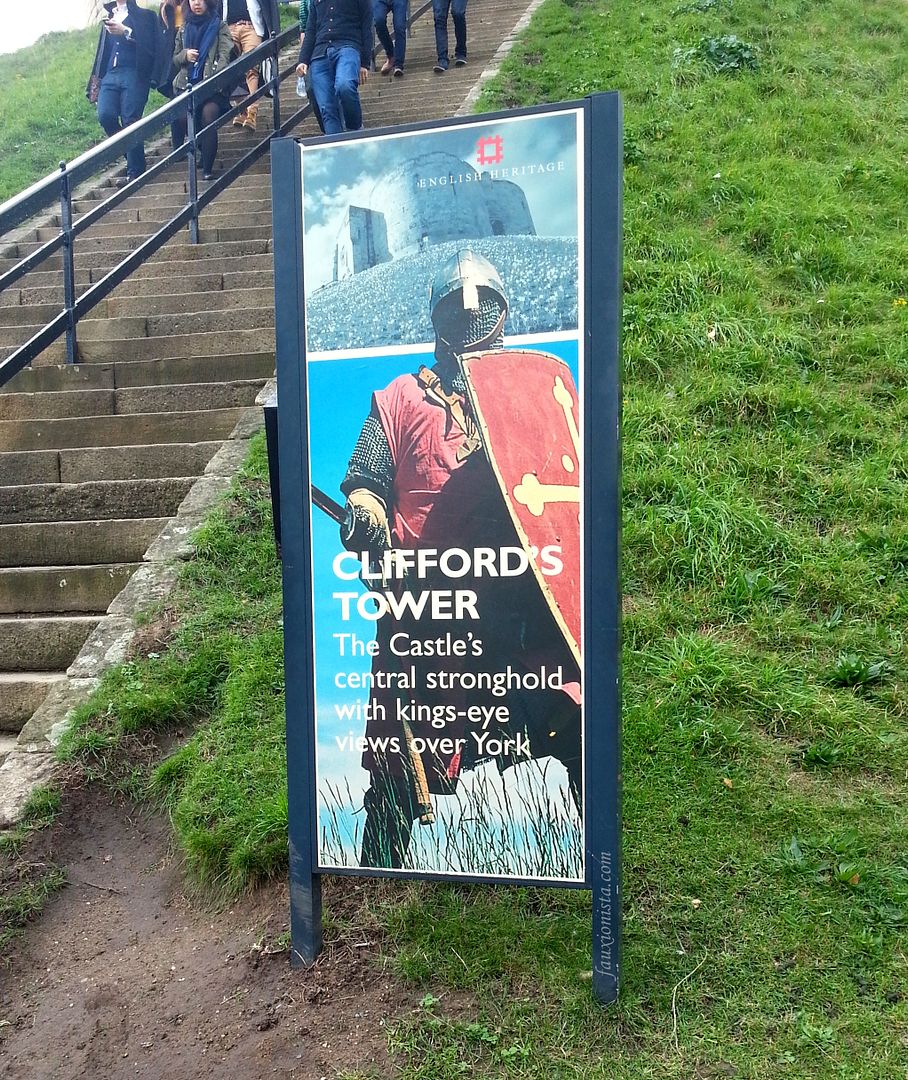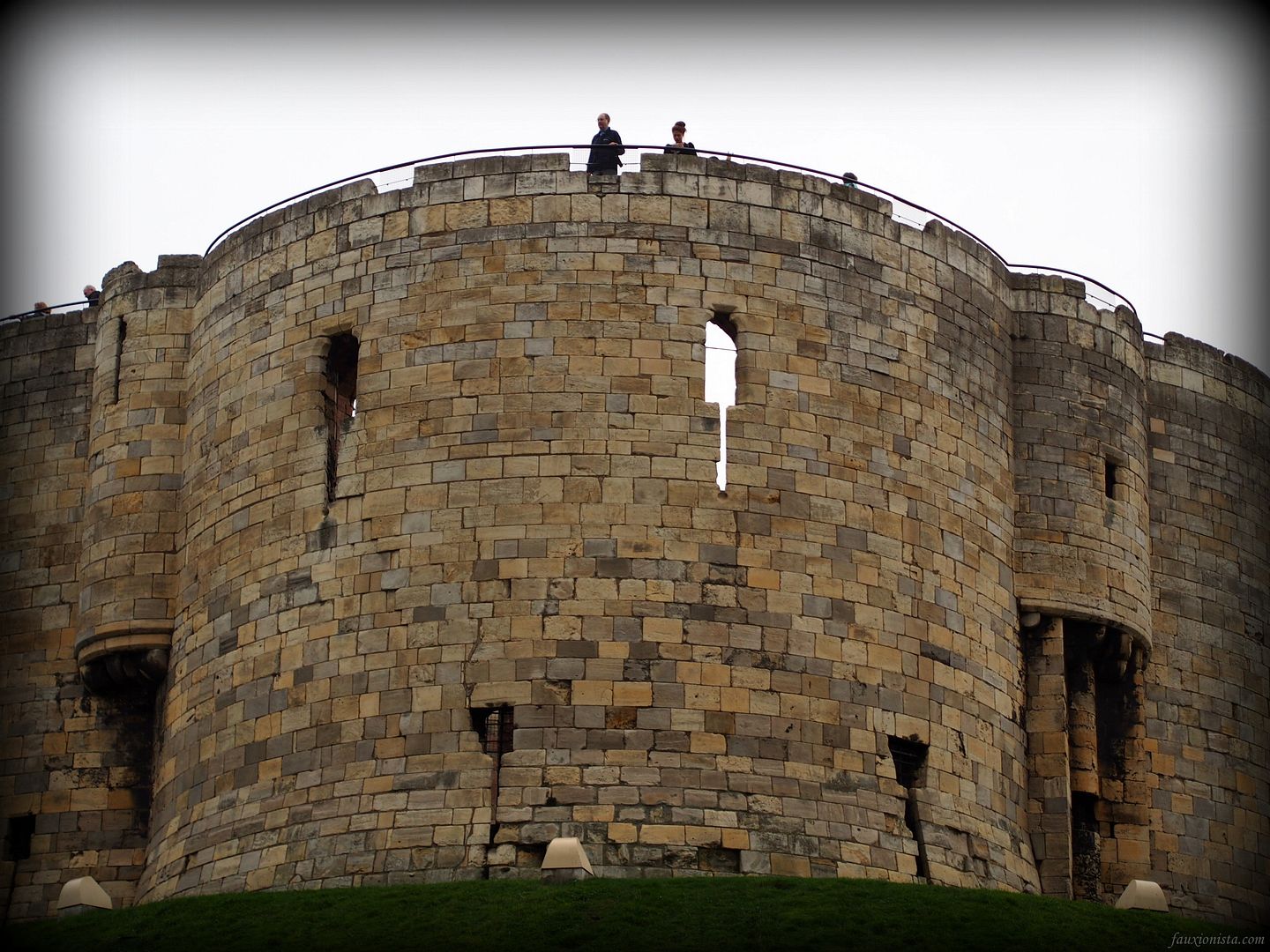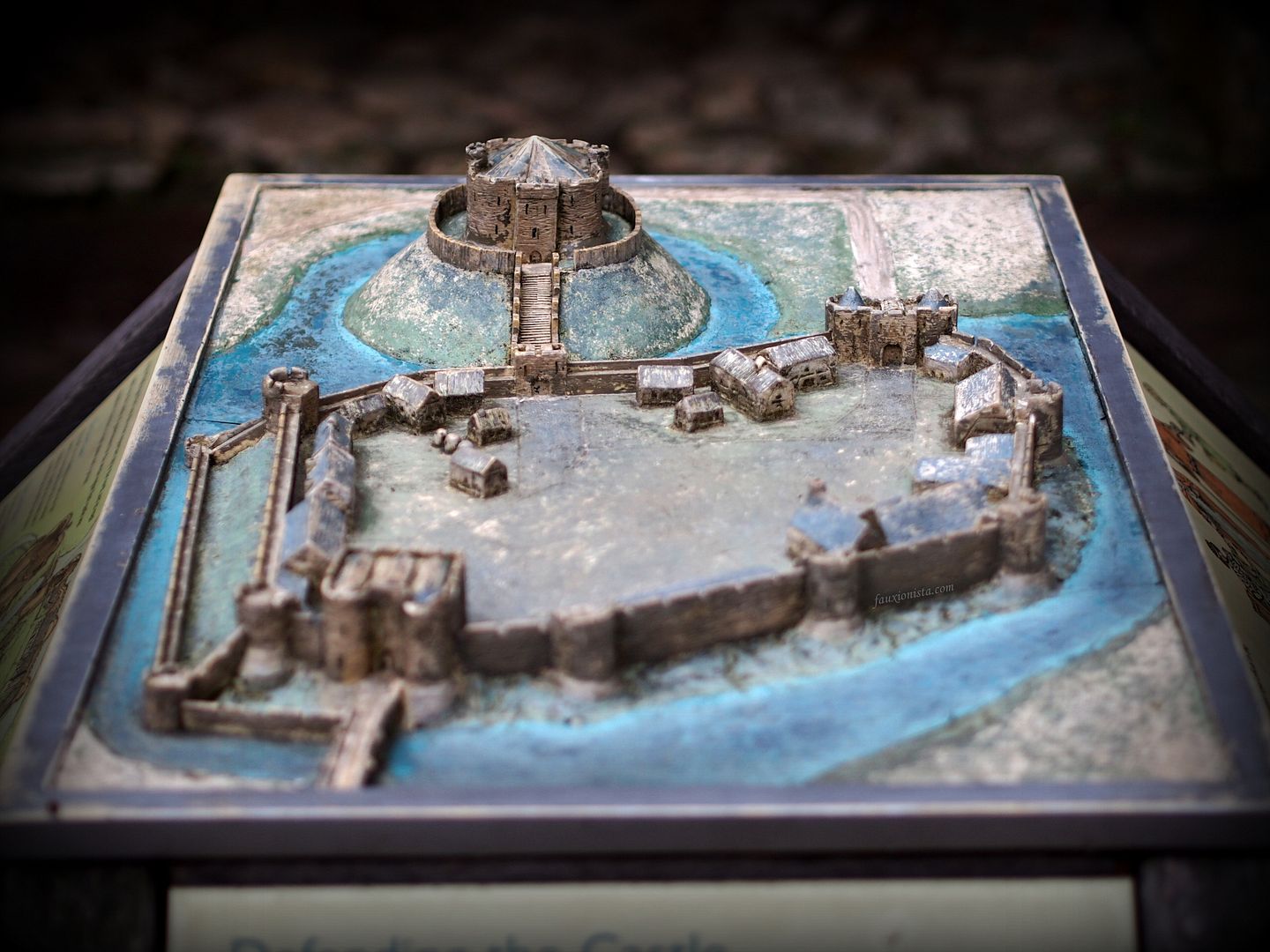 Diorama of Clifford's Tower
The interior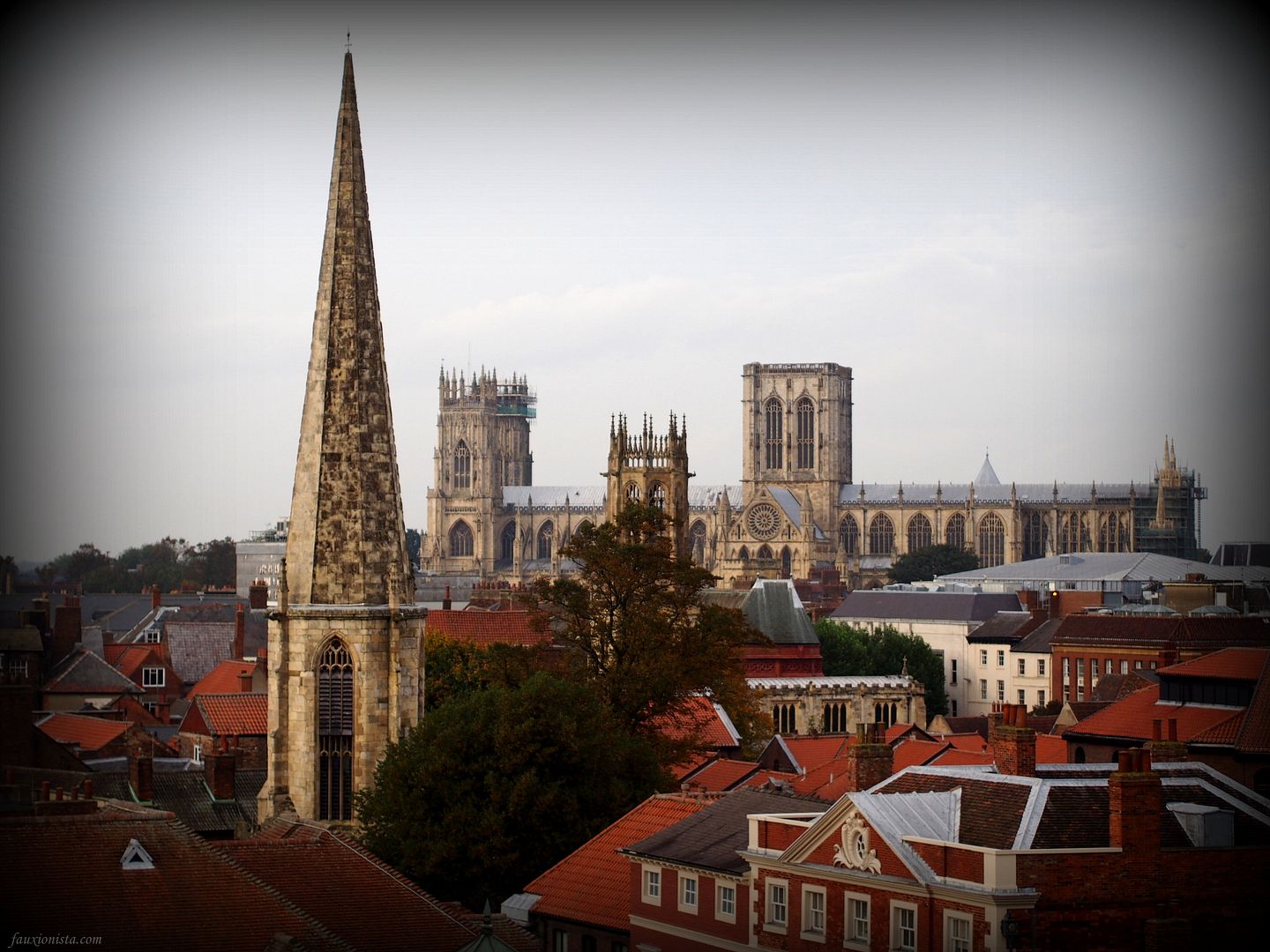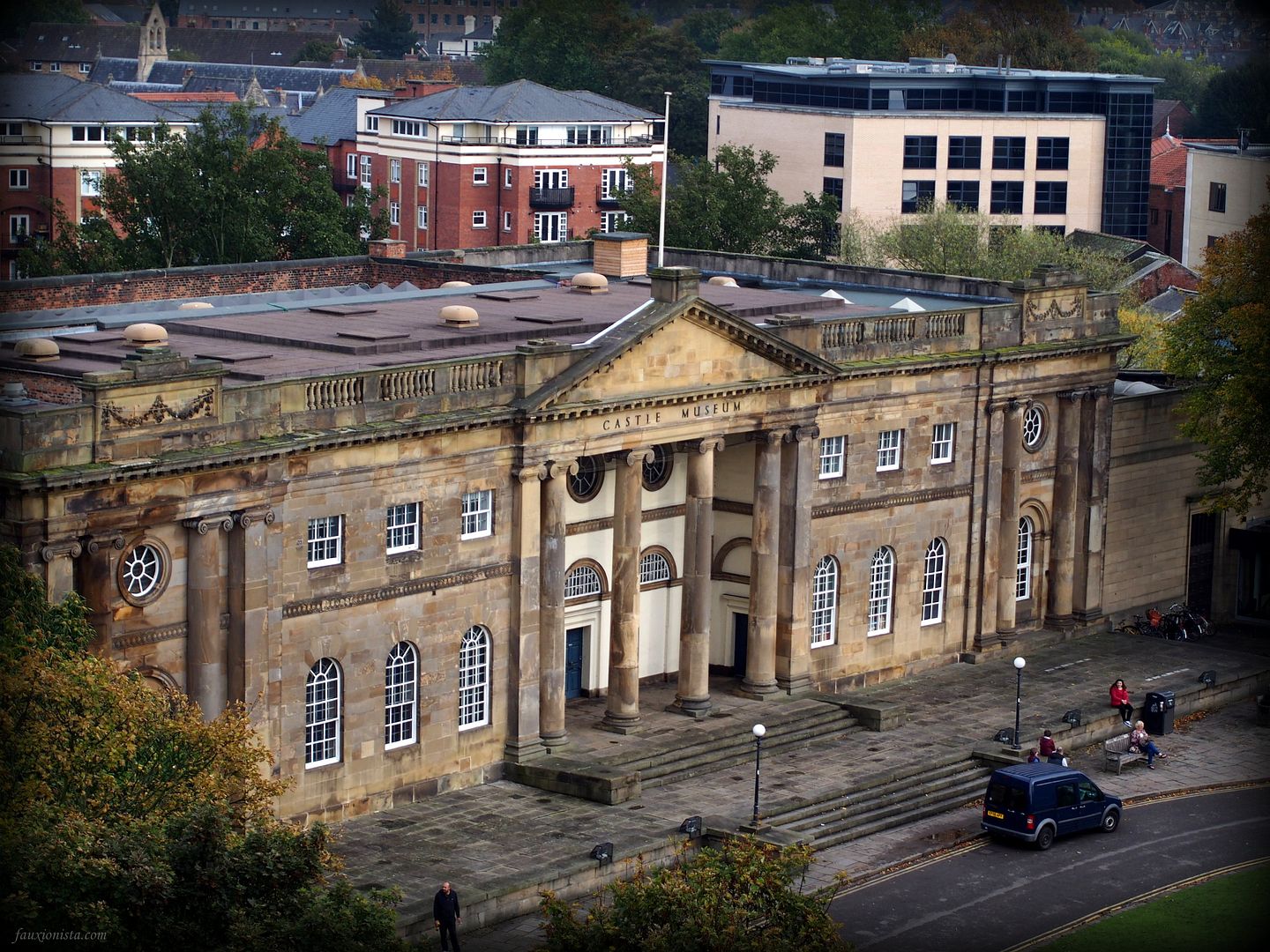 The majestic view

From Clifford's Tower, we walked back to explore the town center further before our tour of the York Brewery. I'll post the remainder on our tour in the next post! Hope you're having a great weekend!