As mentioned in the previous travel post here, G and I took a quick one day trip in the Netherlands after his conference ended. Our trip included visiting Rotterdam, Delft, and The Hague. (I'll be blogging about each place in its own post.) We paid approximately $70 per person for the trip through Viator which included transportation and entrance tickets to Euromast and Madurodam.
Our first stop was the Euromast in Rotterdam. the second tallest building in Rotterdam. (The tallest building is KPN-Zendmast Waalhaven, a communications tower that is less well-known.)  The Euromast is symbolic to Rotterdam as the Eiffel Tower is symbolic to Paris. Here are some snaps to share of our journey from Amsterdam to the Euromast in Rotterdam. (WARNING: Picture heavy post!)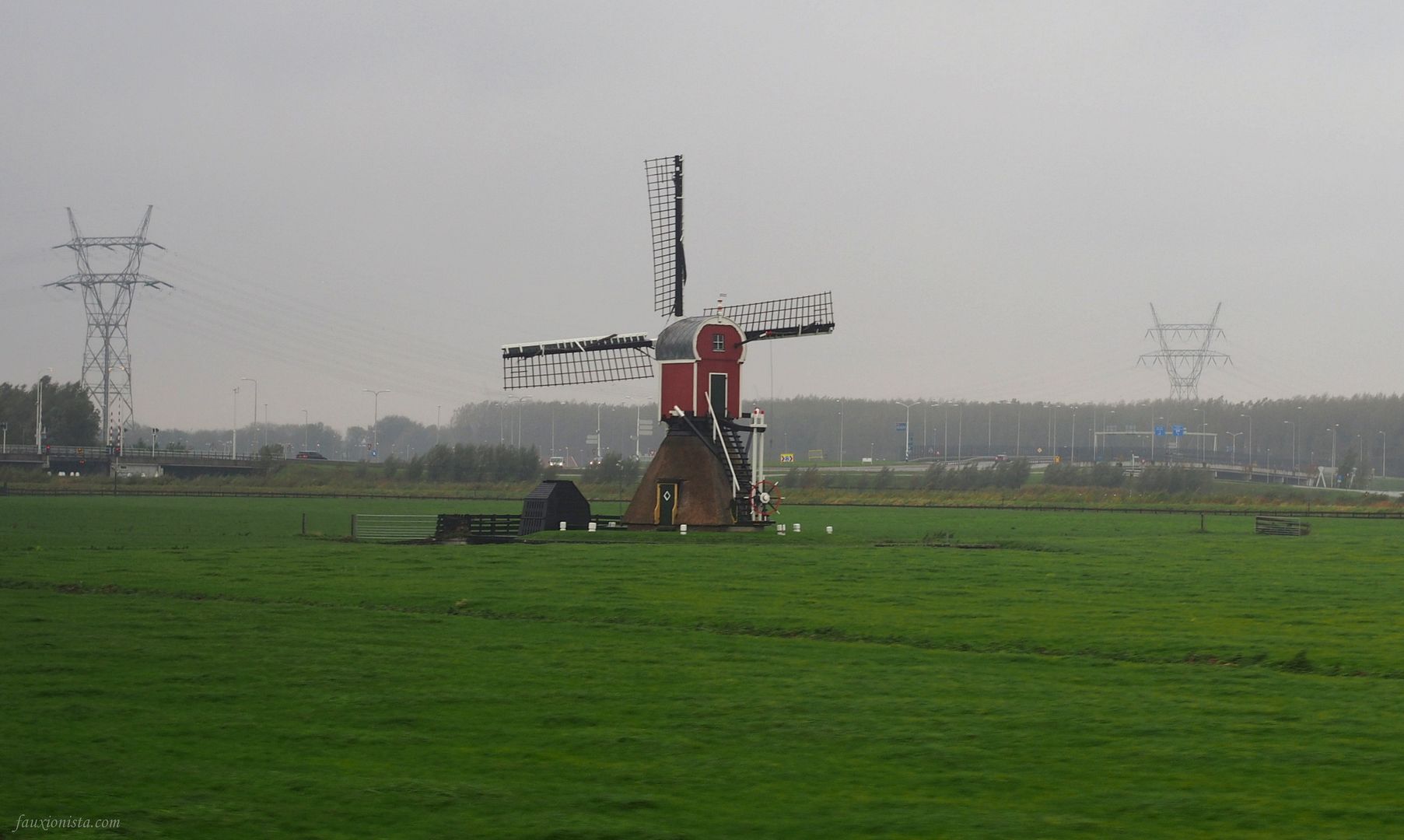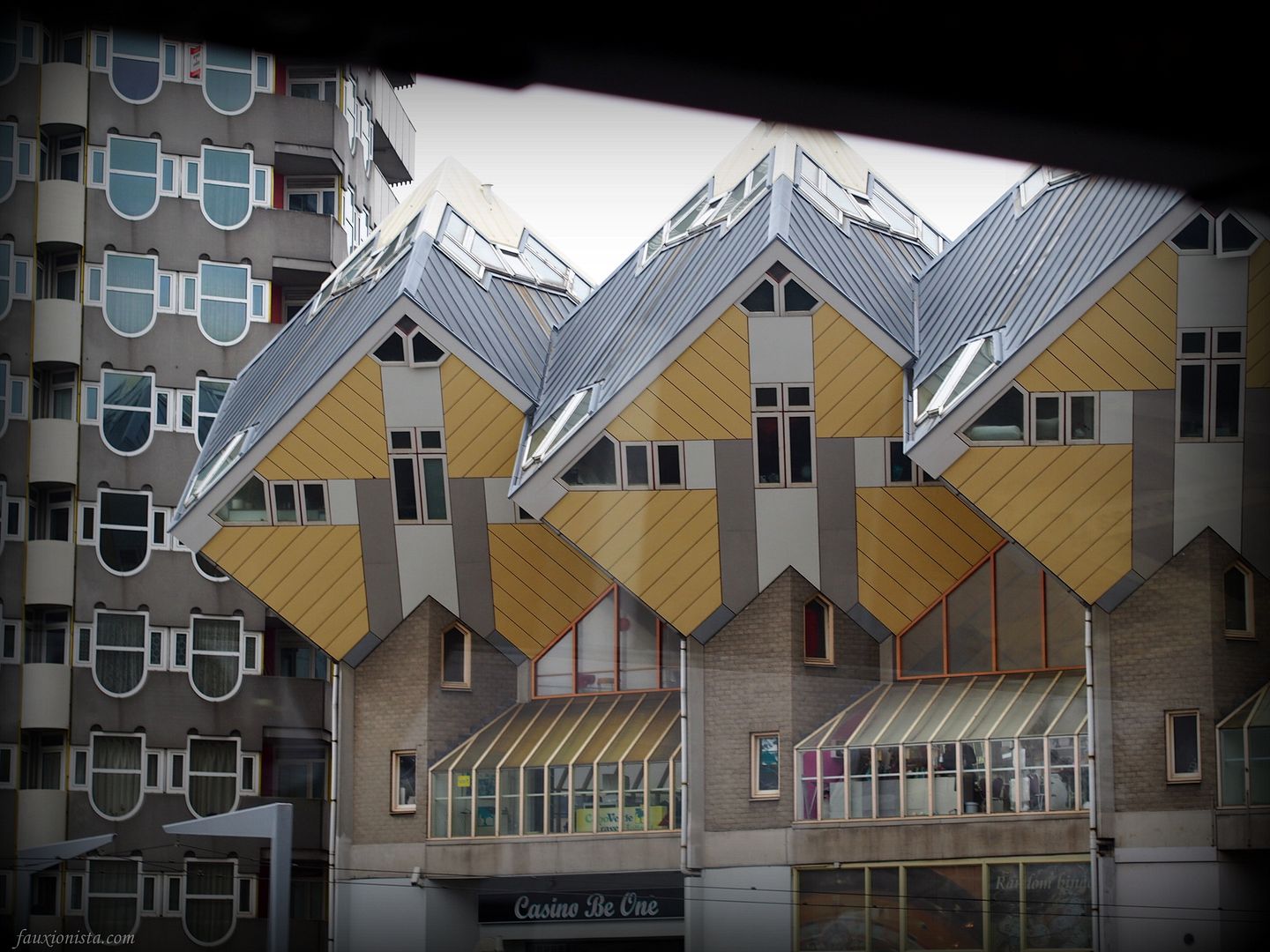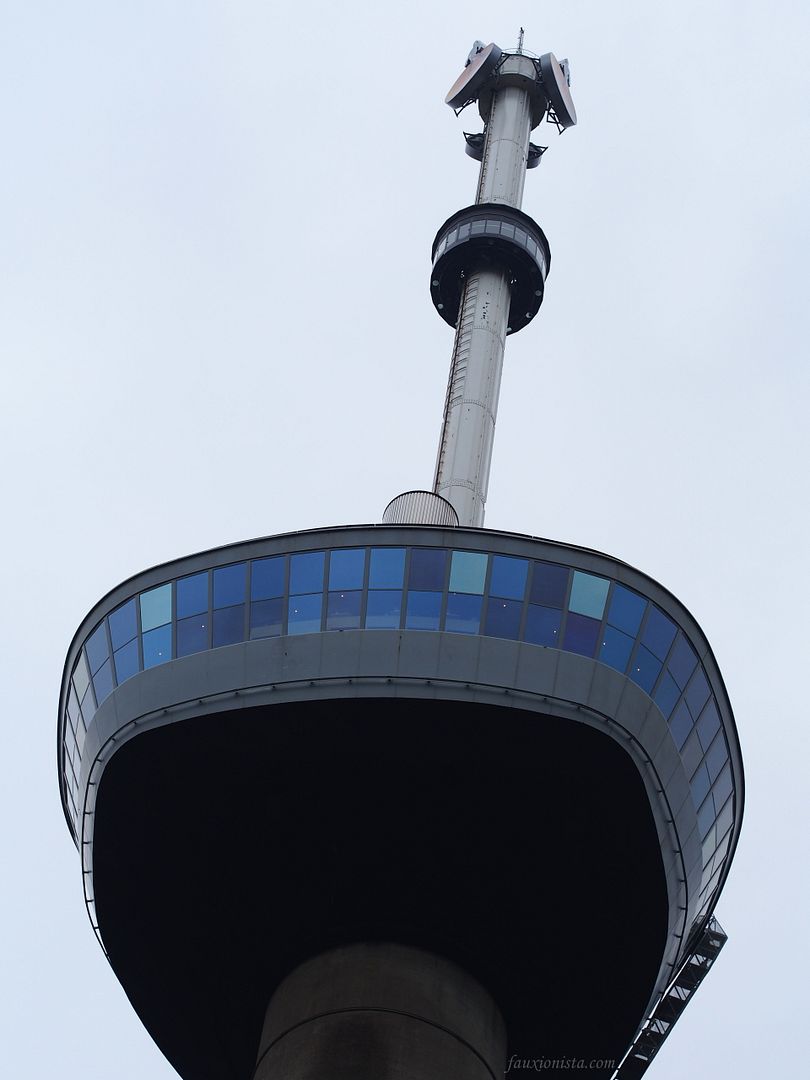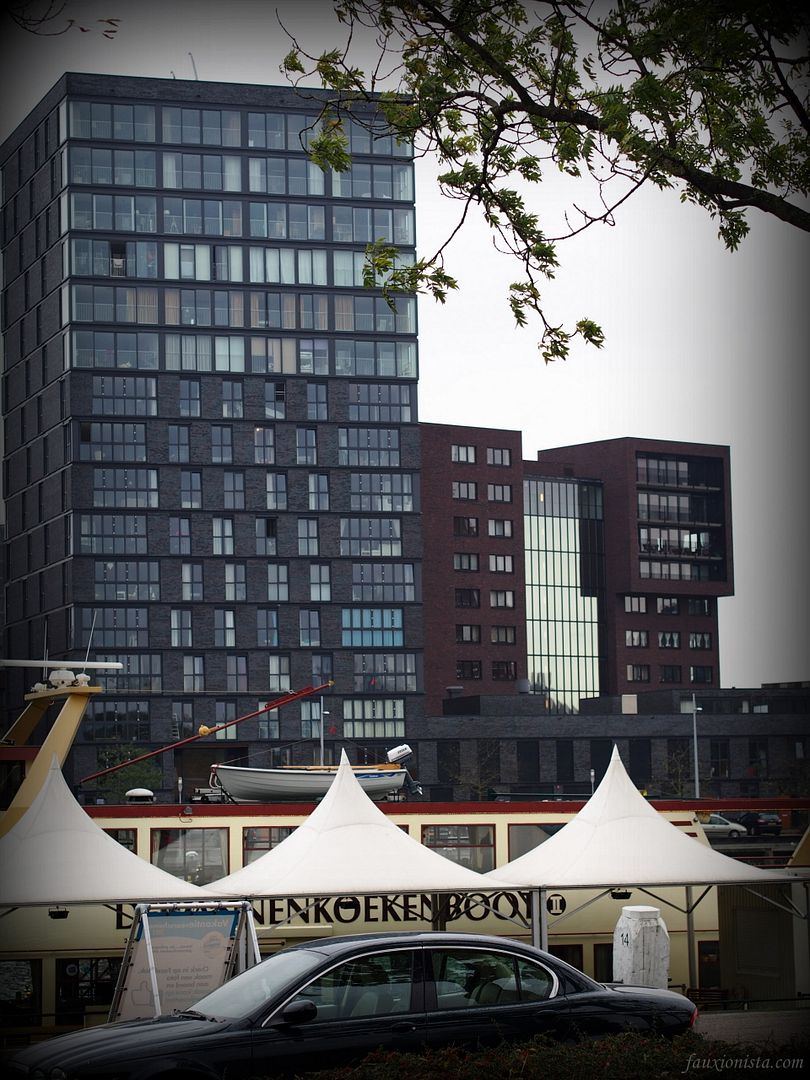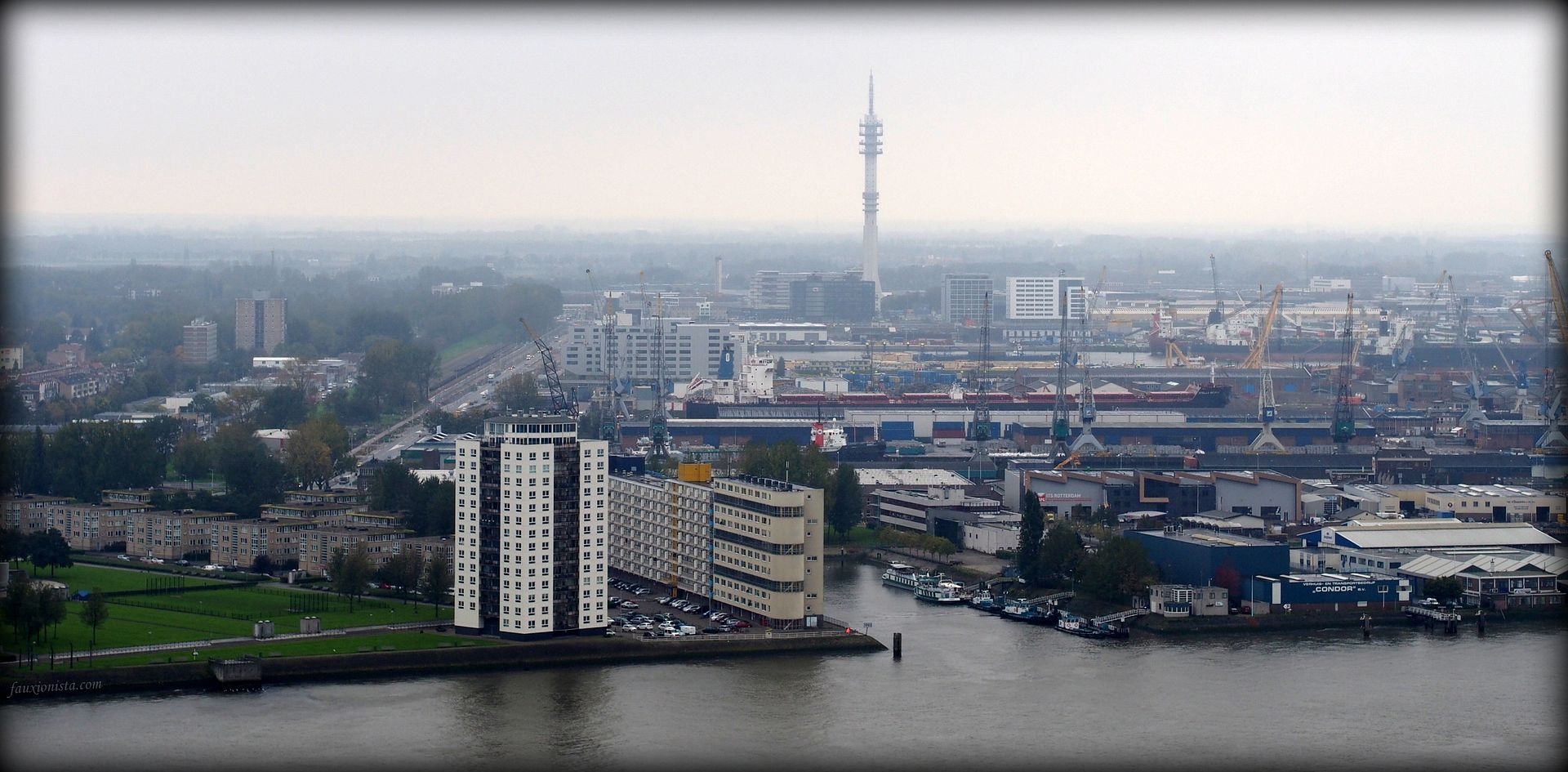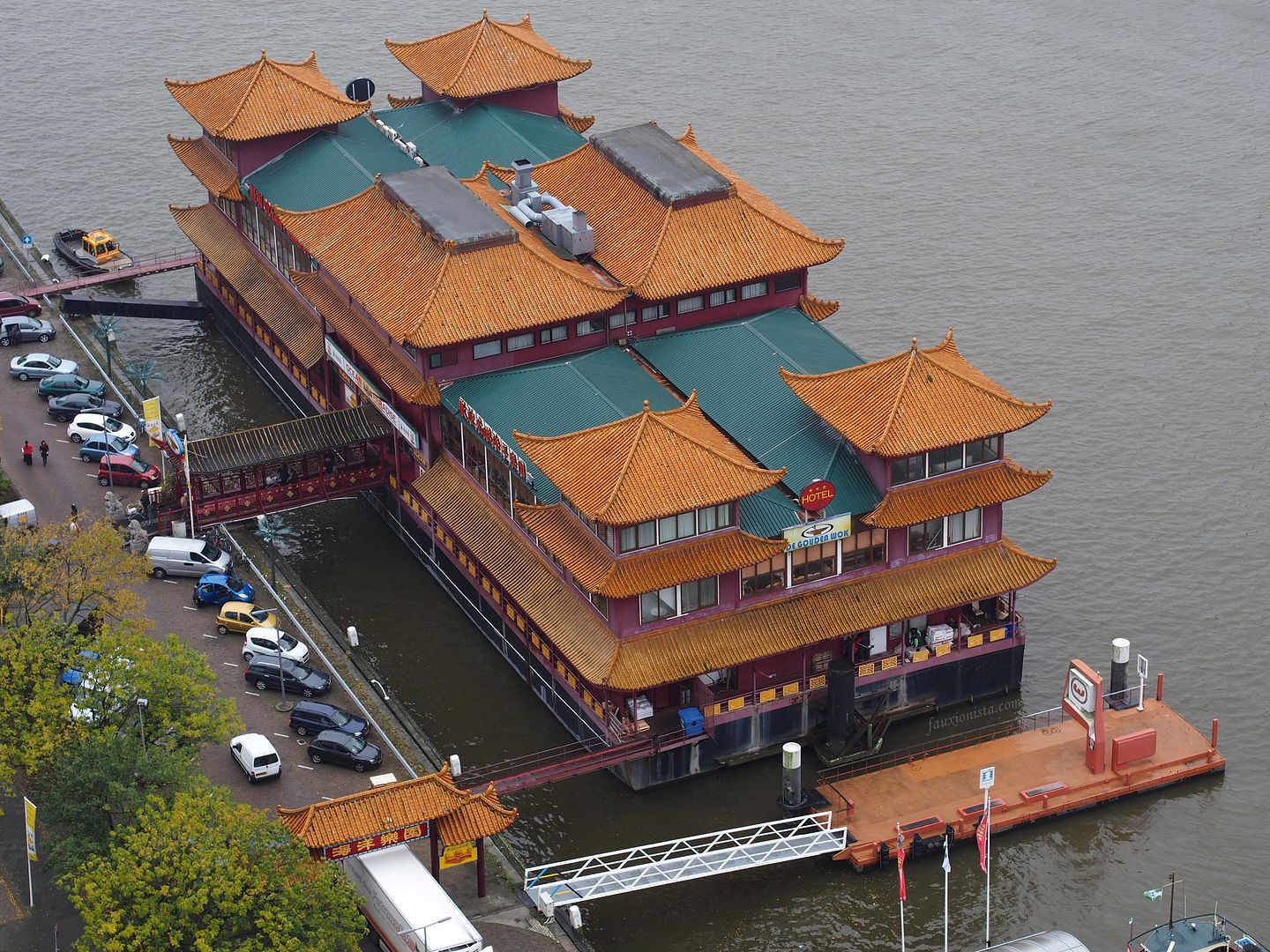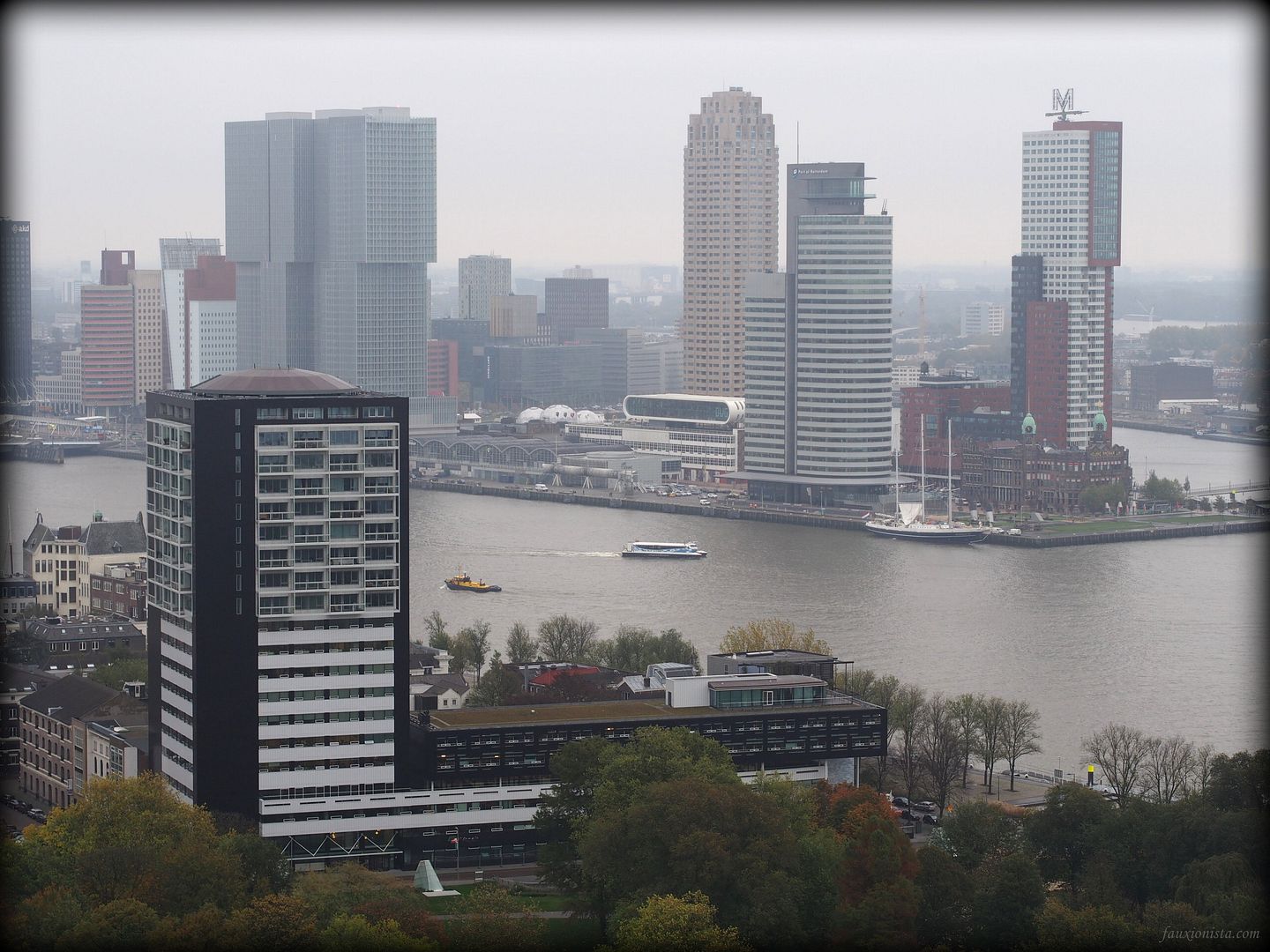 There is a revolving restaurant on the Euromast where one can wine and dine overlooking Rotterdam. As it wasn't a part of our tour, we did not stop on the level where the restaurant is located. We did however stop by at the deli on the ground floor while awaiting the rest of our tour members.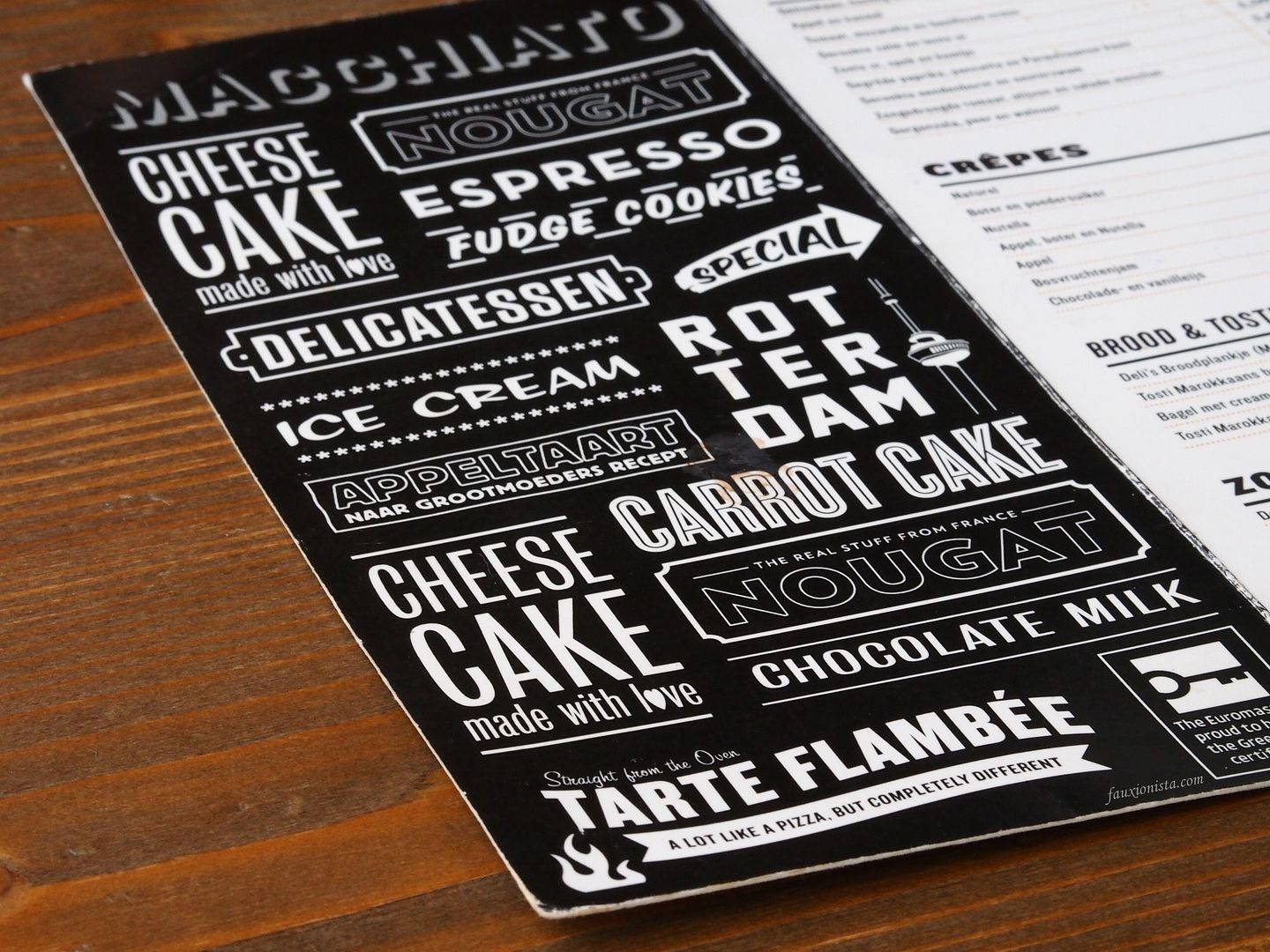 While G and I were tempted to order some desserts, we sadly didn't have enough time! We had to return to our tour bus in a few minutes and the long line to place an order at the deli didn't help. Oh well, we were whisked off to Delft next and that'll be the next travel post! 🙂