Every season as we look forward to Spring, it is a common ritual to change our wardrobe. We begin with sending our cashmere sweaters and coats to the dry cleaners. My obsession with shoes means slowing switching boots with ballets flats and then espadrilles. This seasonal ritual sees me "loving" my boots by sending them to a trusted cobbler.
In this post, I would like to share some tips which I hope will be useful for you.
There is a tendency to just remove our shoes and leave them once we get home. A little care in cleaning upon removal is an important step in caring for our shoes.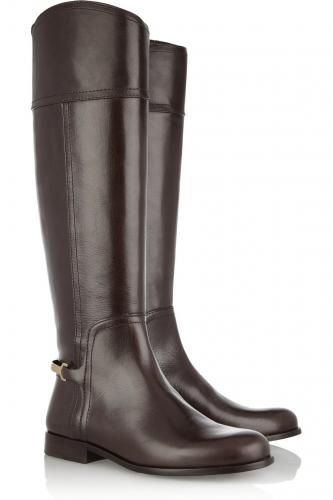 Leather Riding Boots (these are Tory Burch Jess Riding Boots)
Breathing
Let your shoes out in the air for an hour or two after use, as any dampness from sweating will dry out. This is an important step in shoe care, to prevent any dampness.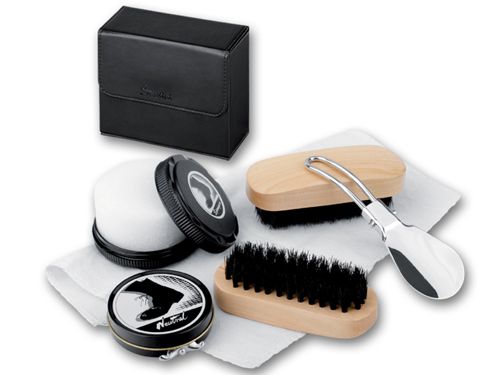 Shoe Cleaning Kit
Cleaning
For cleaning, wax is the best option for leather boots. Alternatively, liquid polish is another option. A leather conditioner will retain the suppleness of the leather. Wait for the conditioner to dry before you apply the polish on your shoes.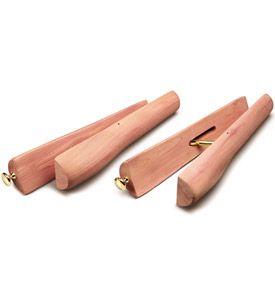 Shoe Tree/Shapers
Storing
The way you store your shoes is also important. Ensure that there is no dirt or dampness in your closet, as it will damage your shoes. Quality shoe tree/shapers made from unfinished cedar is a worthy investment in "loving" your shoes. It removes moisture and odors. Constant use of a shoe tree will also maintain your shoes shape while preventing shrinkage and creases.
These are some simple steps I use to care for my shoes. It has kept my favorite shoes with me for a good duration. Well, a trusty cobbler has also helped!
Happy Friday! 🙂