Unlike H&M and Target collaborations, Uniqlo's are a little more low-key. That's great because there wouldn't be mad crowds and the unnecessary hype to go with it. From a business standpoint, one would rather generate the marketing frenzy for the collaboration. However, if the quality of the item ends up being mediocre or sub-par it's equally bad business.
One of the latest collaborations by Uniqlo – with Ines de la Fresange – piqued my interest. The popular French/Parisian style favoring sartorial simplicity over the ostentatious is one that I adore. Ines de la Fresange, the author of Parisian Chic is often seen with her daughter in magazines or social media (e.g., Tumblr, Pinterest) as a style inspiration. Thus, I'm eager to check out the collection in person which will be available in select US stores come March 17 and UK stores on March 20.

Ines has worked with Uniqlo to create 4 lines for the collection. The first, Petite Parisienne are garments in classic silhouettes with fun details while the second Bleu, Blanc Parisienne are basic garments in the popular red, white, and blue palette. Souffle Parisienne will be launched later in April and will consists of garments made from soft fabrics suitable for loungewear or working out. Last but not least, Note Parisienne completes the collection with garments in black. Little Black Dresses, anyone? 😉
Here are some of my favorite picks although some are already sold out online (in the UK)!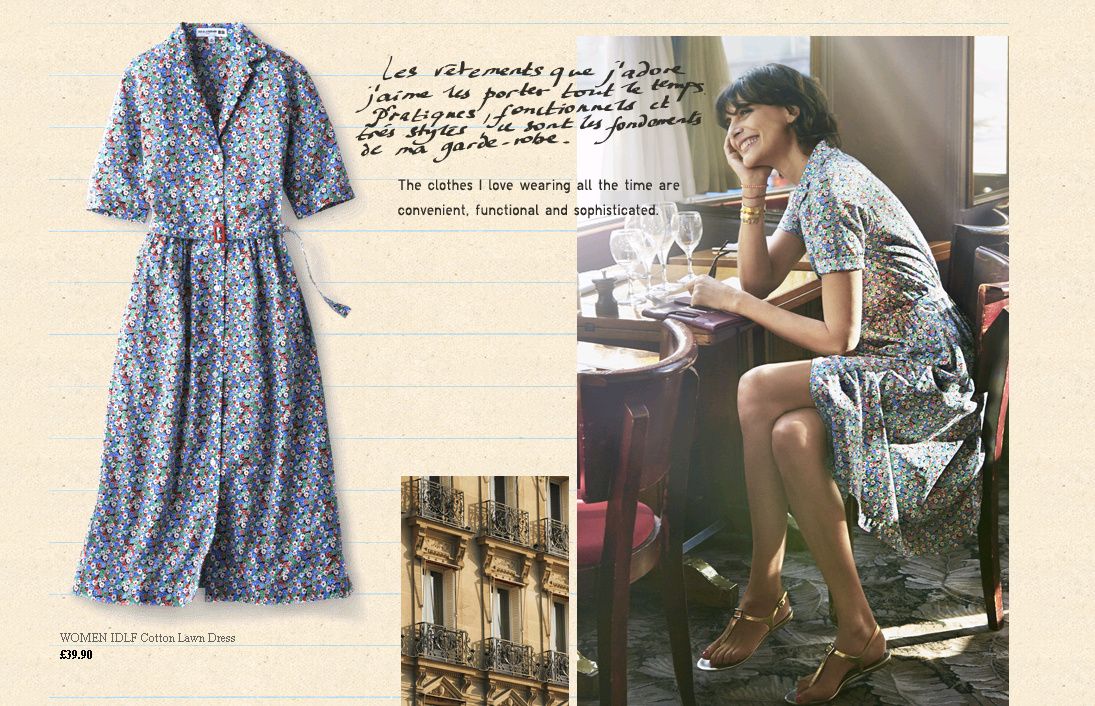 INDF Cotton Lawn Dress £39.90
IDLF Shirts ranging from £19.90 to £29.90
IDLF Silk Scarfs £9.90
Last but not least, I love the outfits that Ines paired for this video. Enjoy!
Happy Friday and have a good weekend!