On my second day in Amsterdam, I met up with a friend who took a day off work to be my tour guide. (Thanks, C!) I can't express my immense gratitude to him for I wouldn't otherwise been able to explore Amsterdam and its outskirts on a bike like we did. Amsterdam is a bike-friendly city and bikers rule the streets! (At one point, C was looking up Google maps while we were smack in the middle at an intersection and a car eventually came behind us. I was petrified and urged him to move out of the way but the car just went around us, nary a honk or negative gesture!)
We rented bikes from OV-Fiets (OV-Bicycle) at Amsterdam Zuid station where I met C. As C had a membership to OV-Fiets, I don't know how much bike rental was but one can rent a bike for 24 hours in Amsterdam for around €10. After we got our bikes, I road tested it for bit as I wasn't familiar with coaster brakes (back pedal brakes). Once I felt fairly confident, we rode off to the Rieker Windmill before biking into the city along the Amstel River. (WARNING: Picture heavy post!)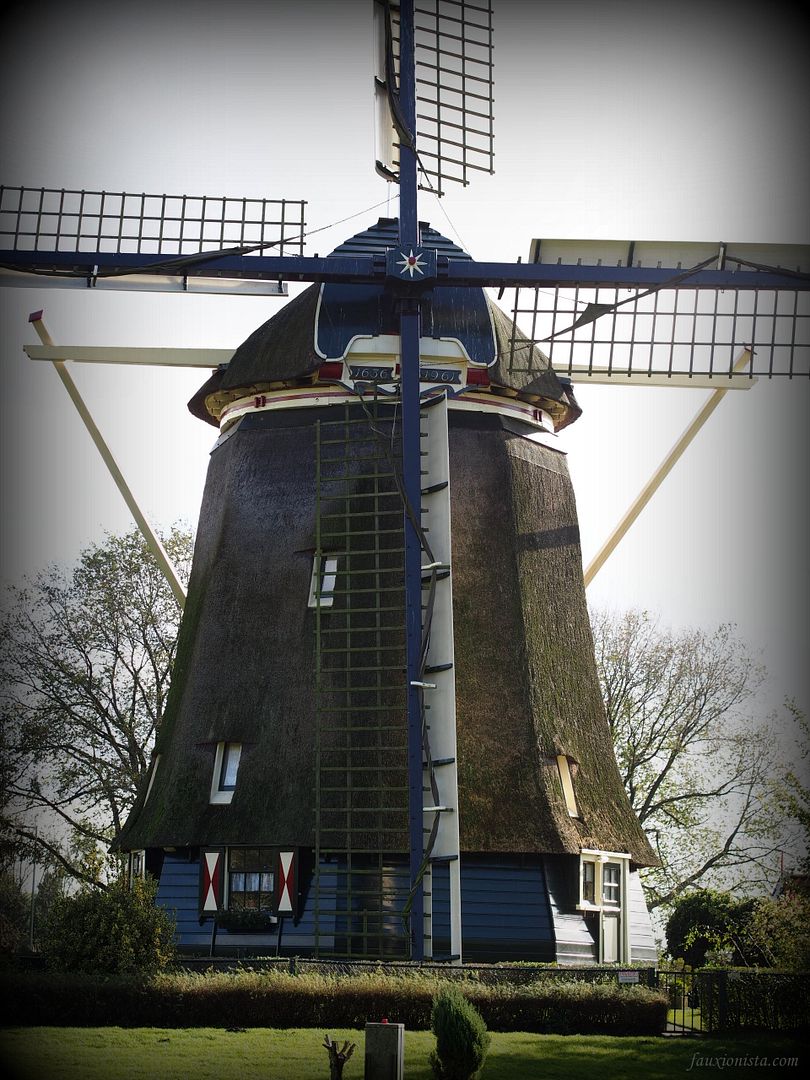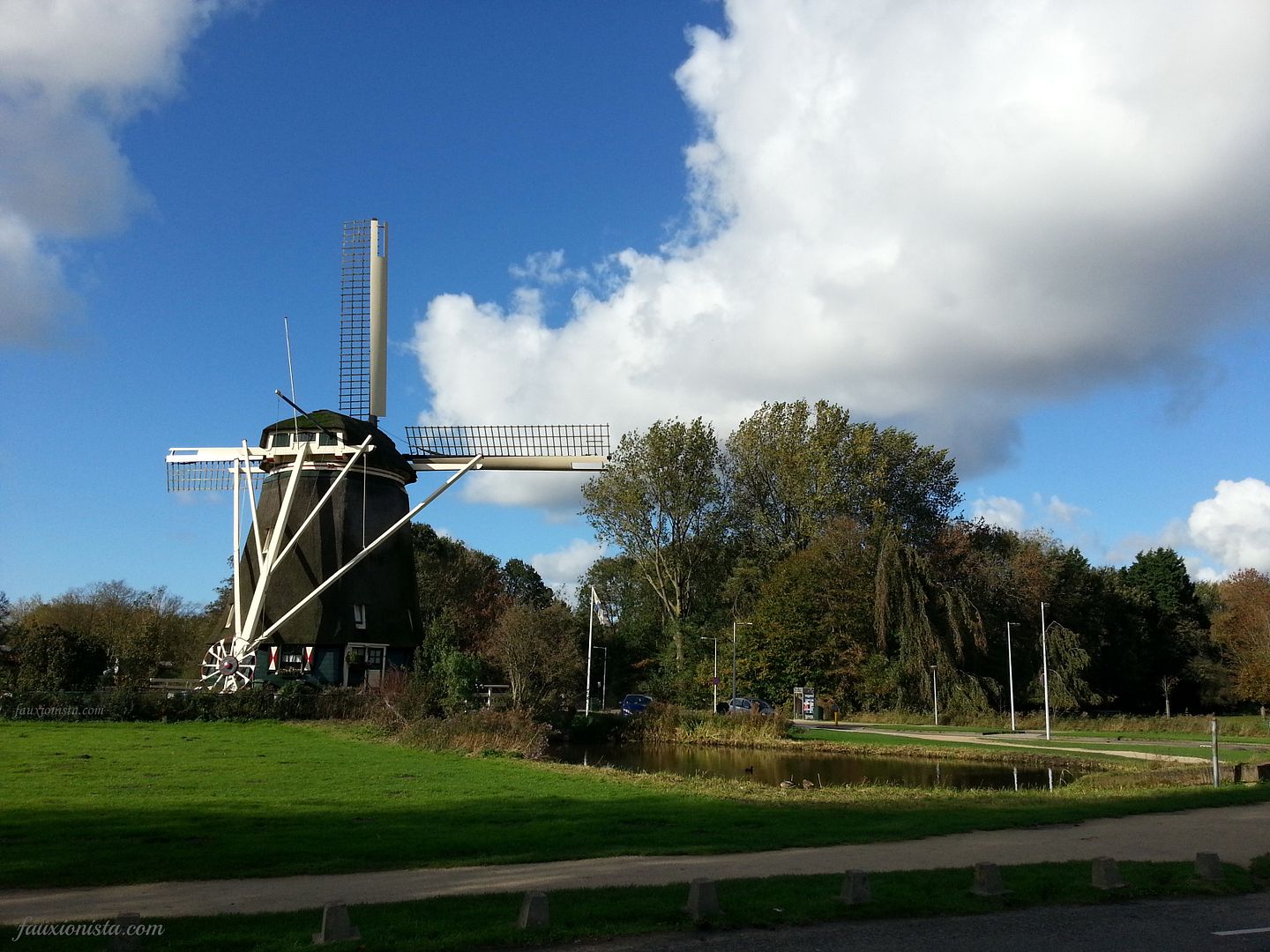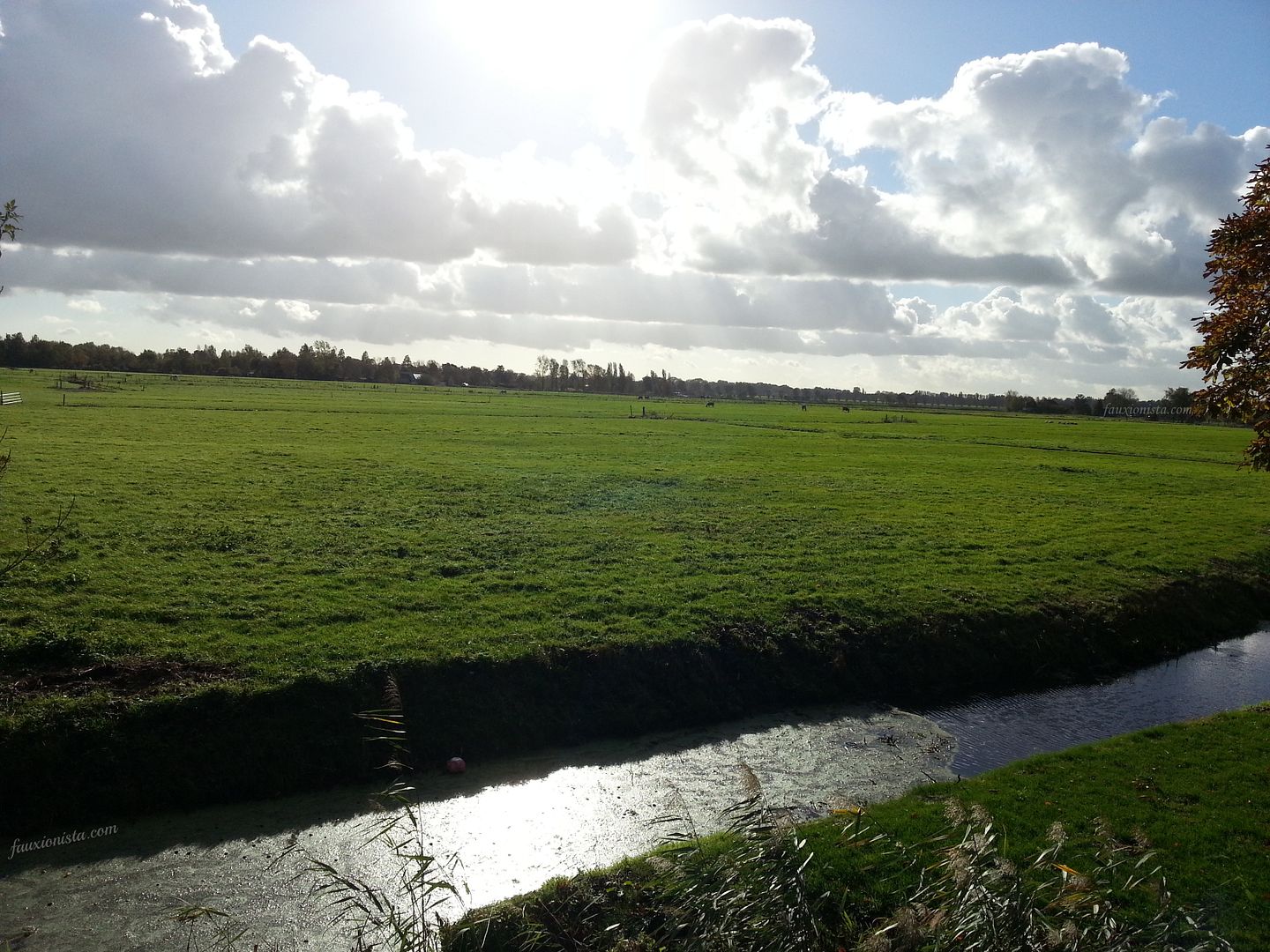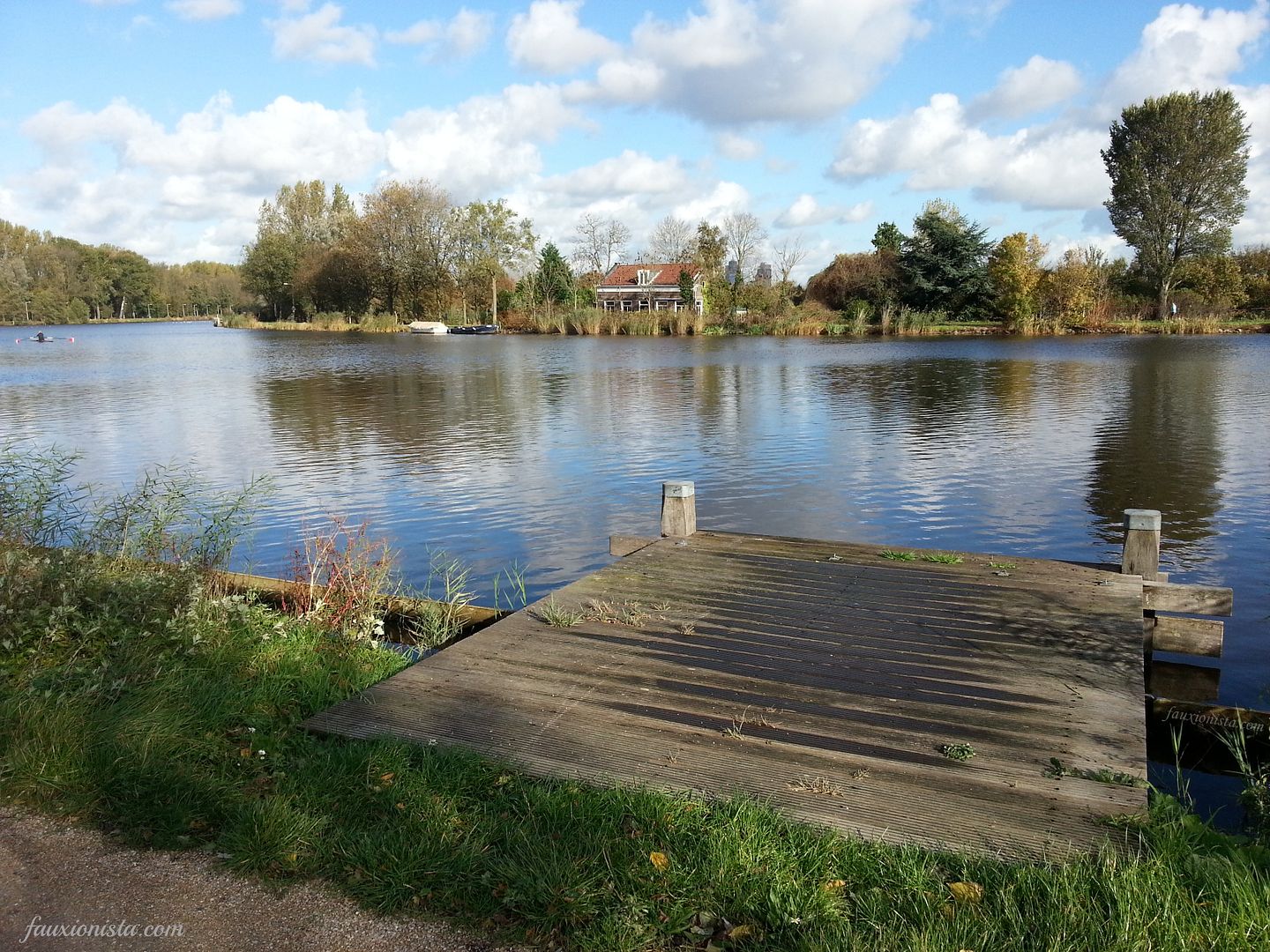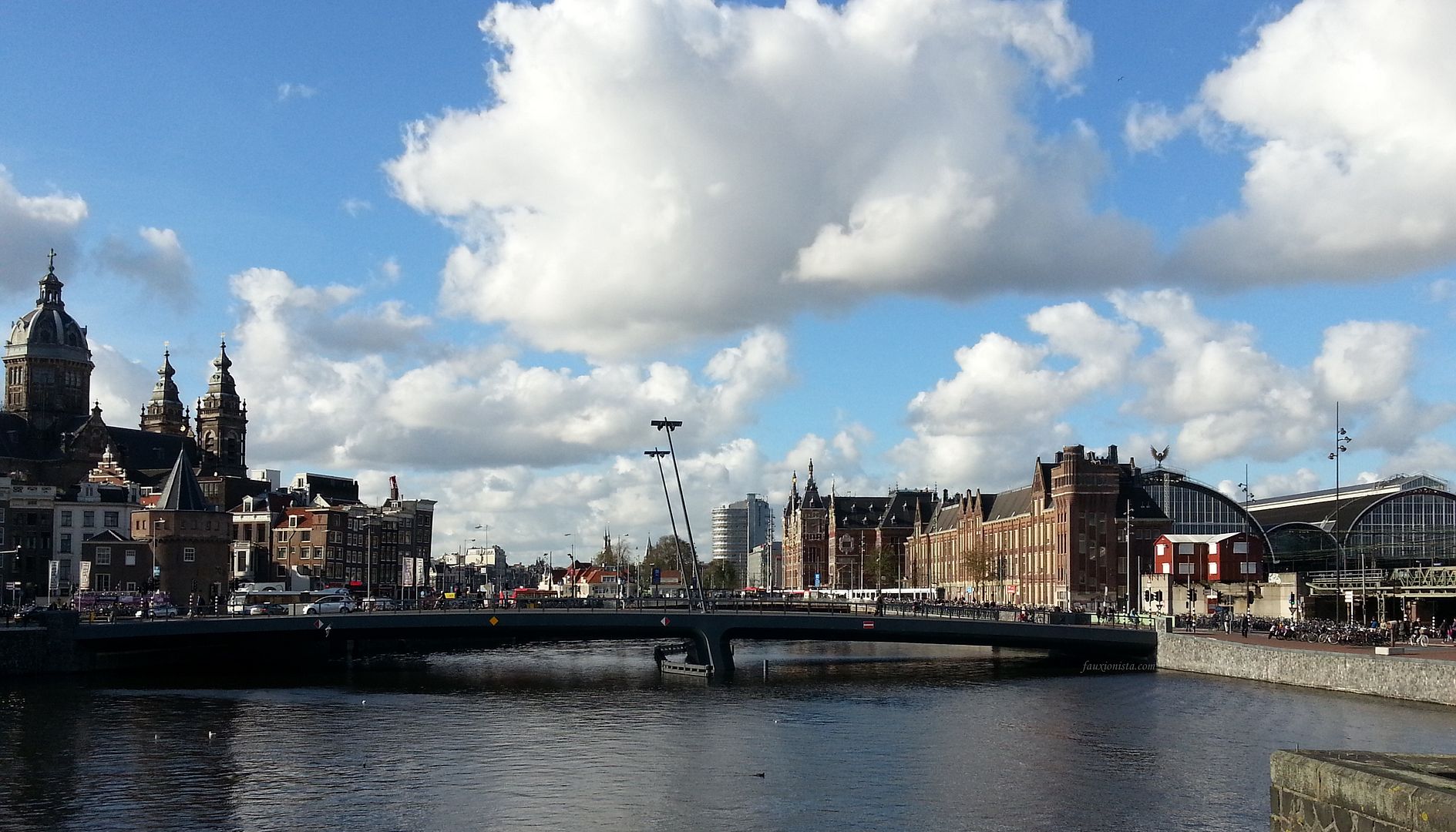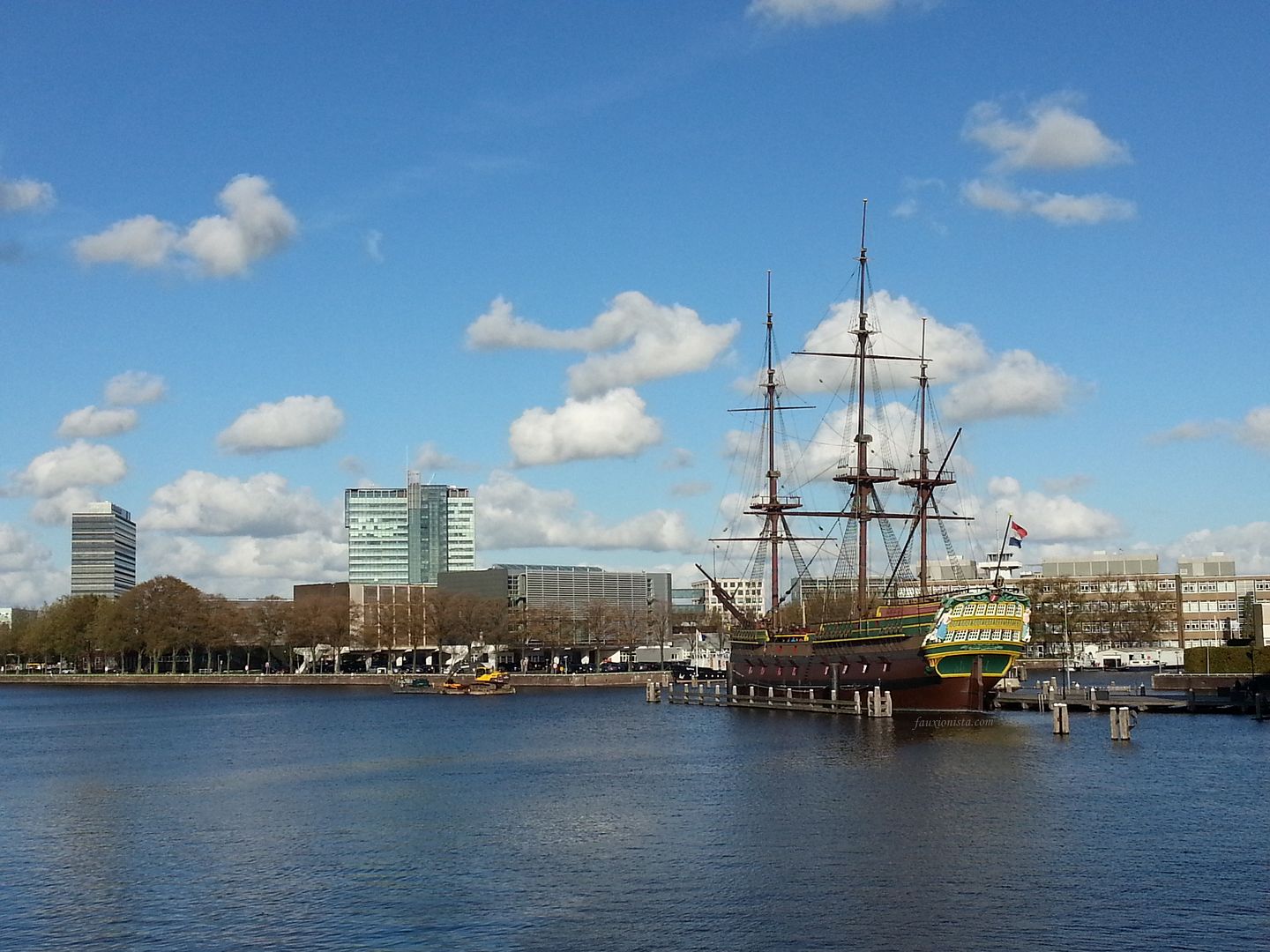 We went to a flea market while in the city before heading to grab a quick bite at a Burgermeester. The cheeseburger and the banana milkshake I had was very good. It reminded me of Shake Shack, similar to Byron Burger here in UK. After our meal, we biked to Centraal Station to return our bikes before catching a train to Haarlem. The trip took about 15 minutes and the return train ticket was €8. From Haarlem, we rented bikes at the train station from OV-Fiets again to bike to the National Park Zuid-Kennermerland. C said that we would be biking to the beach and that it would be about 30 minutes from the train station. As I enjoy biking, I didn't think it would be a problem as there weren't rolling hills to be conquered. Alas, don't be fooled by the flat lands in Netherlands! There were many times where I would be pedaling like a crazy person only to have the bike move by a few inches. C, like most Dutch who bike regularly, was super patient with me and kept motivating me to pedal along. I have to admit as we were close to the national park, I ended up wheeling my bike instead of pedaling on it for I was just too unfit! (While I'm fairly active, I haven't worked on my cardio since I left competitive sports in high school!) All was well once we arrived at the cafe by the beach and took in the beautiful sights. After some refreshments, we walked along the beach to capture the beautiful sights.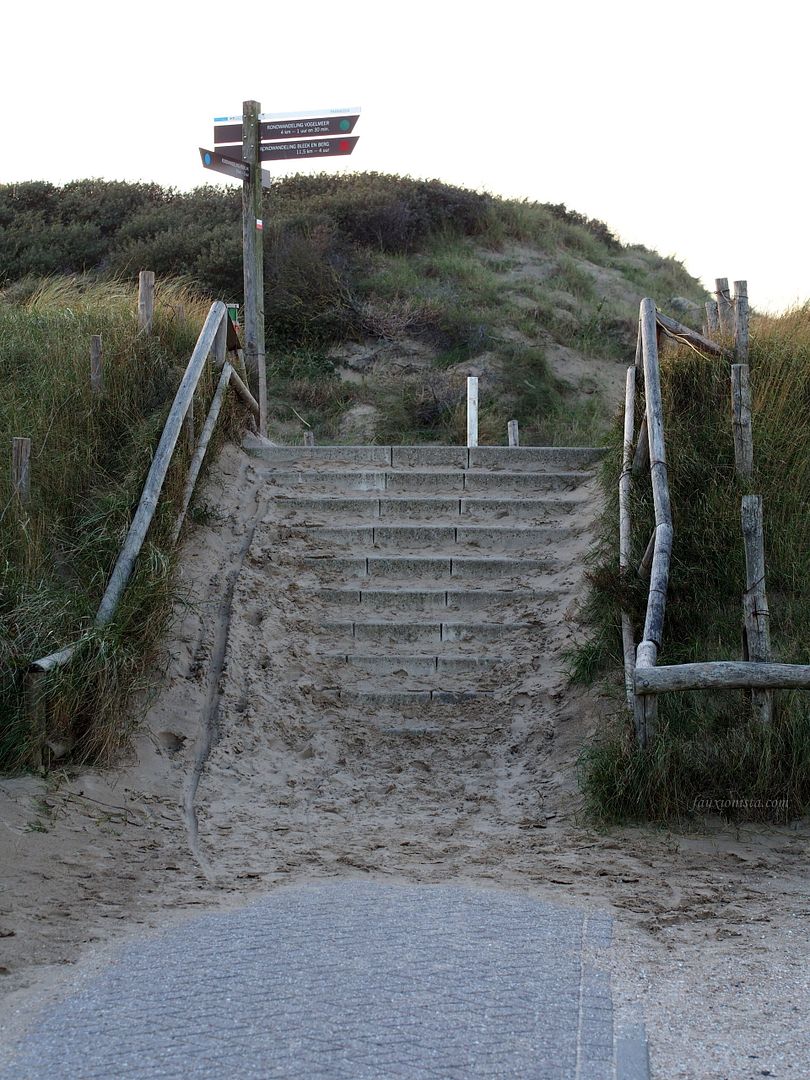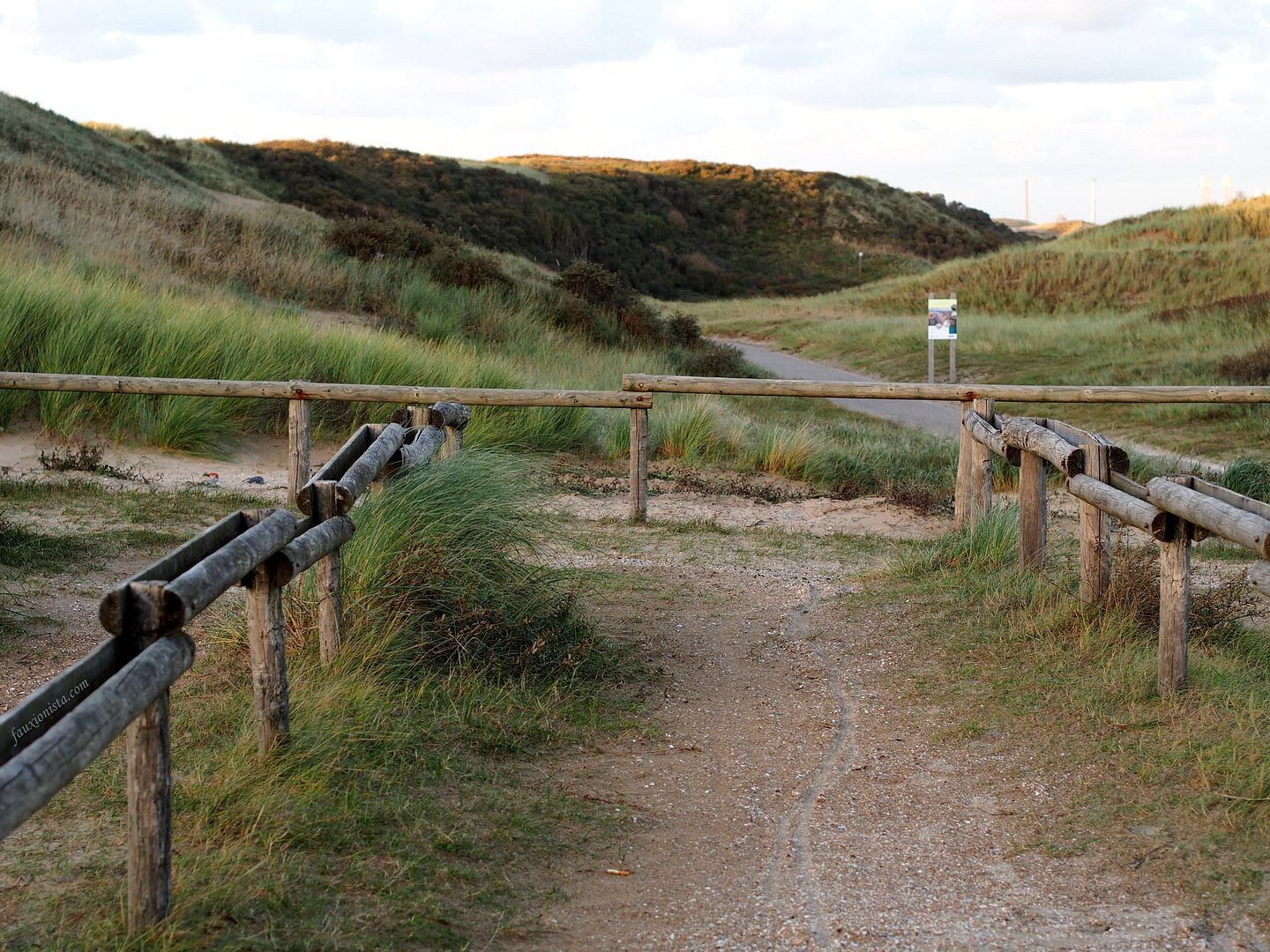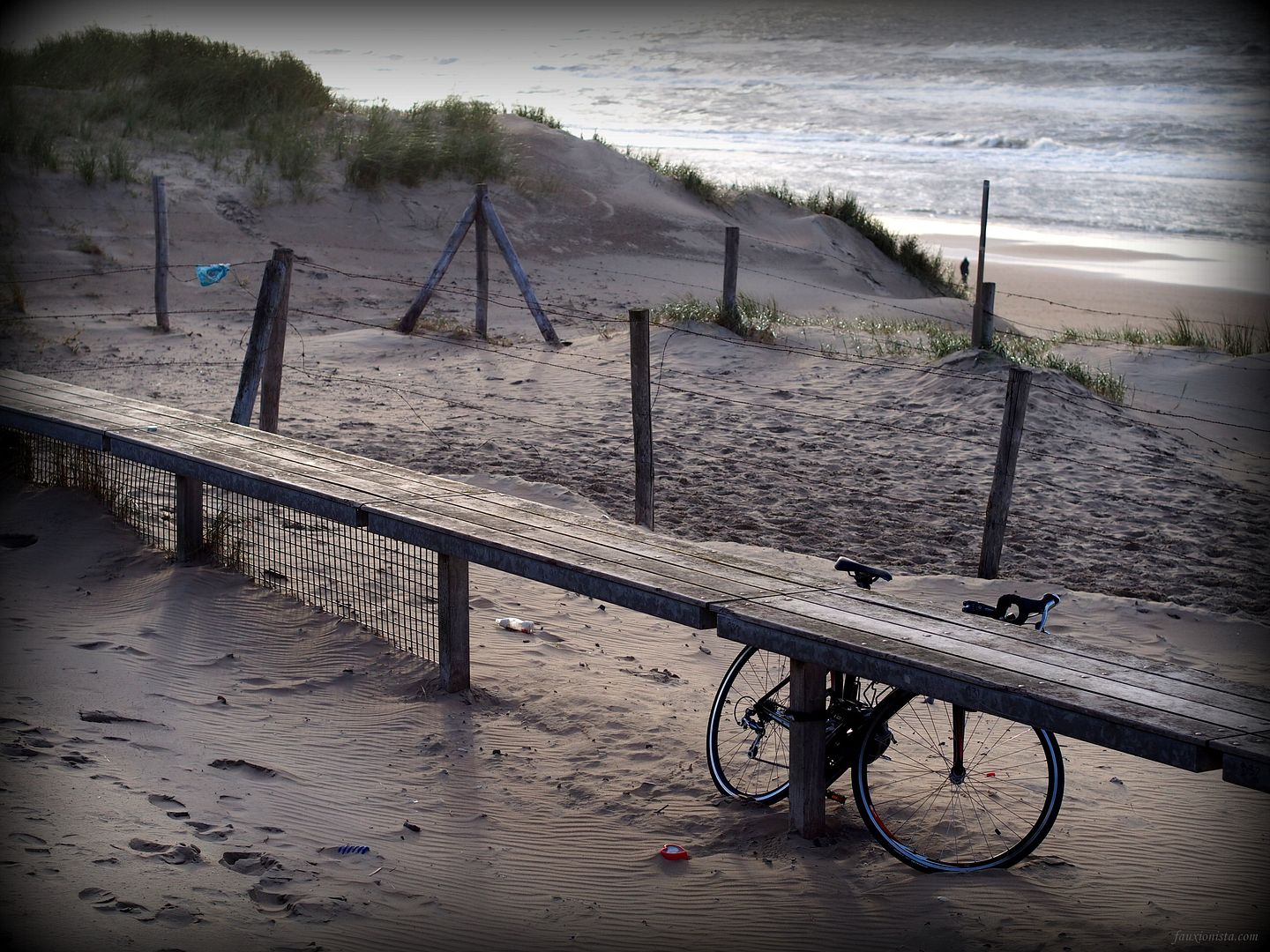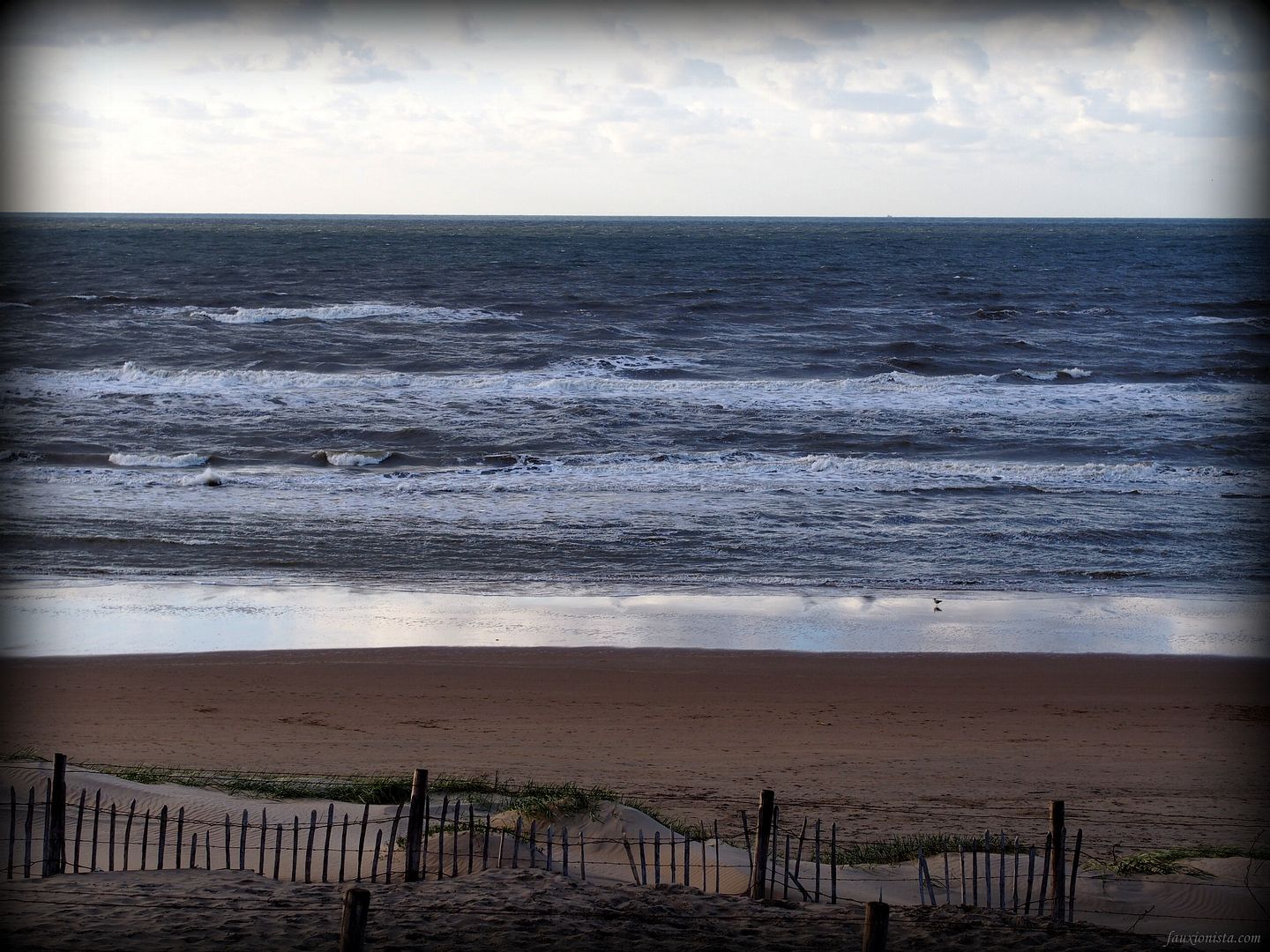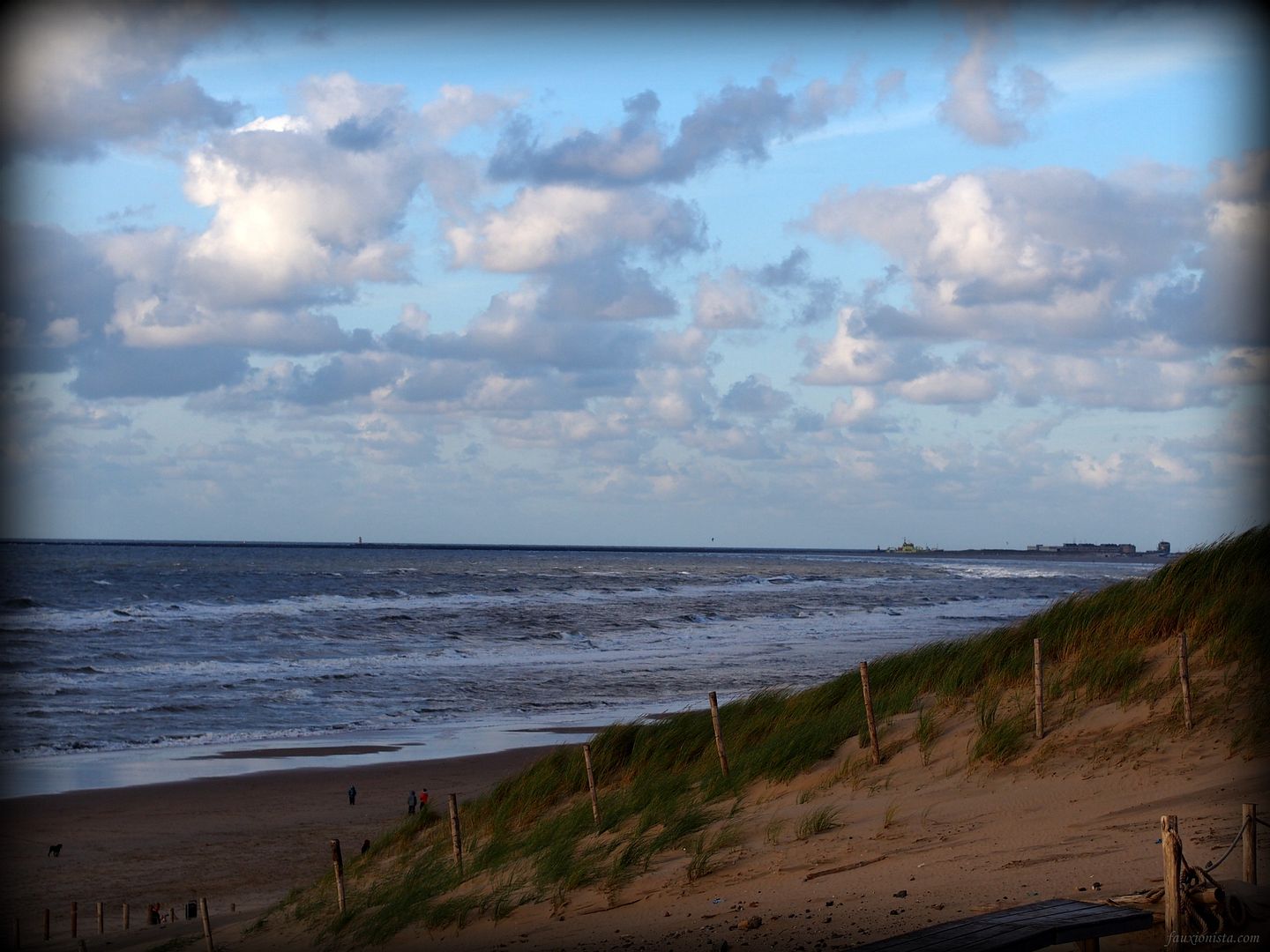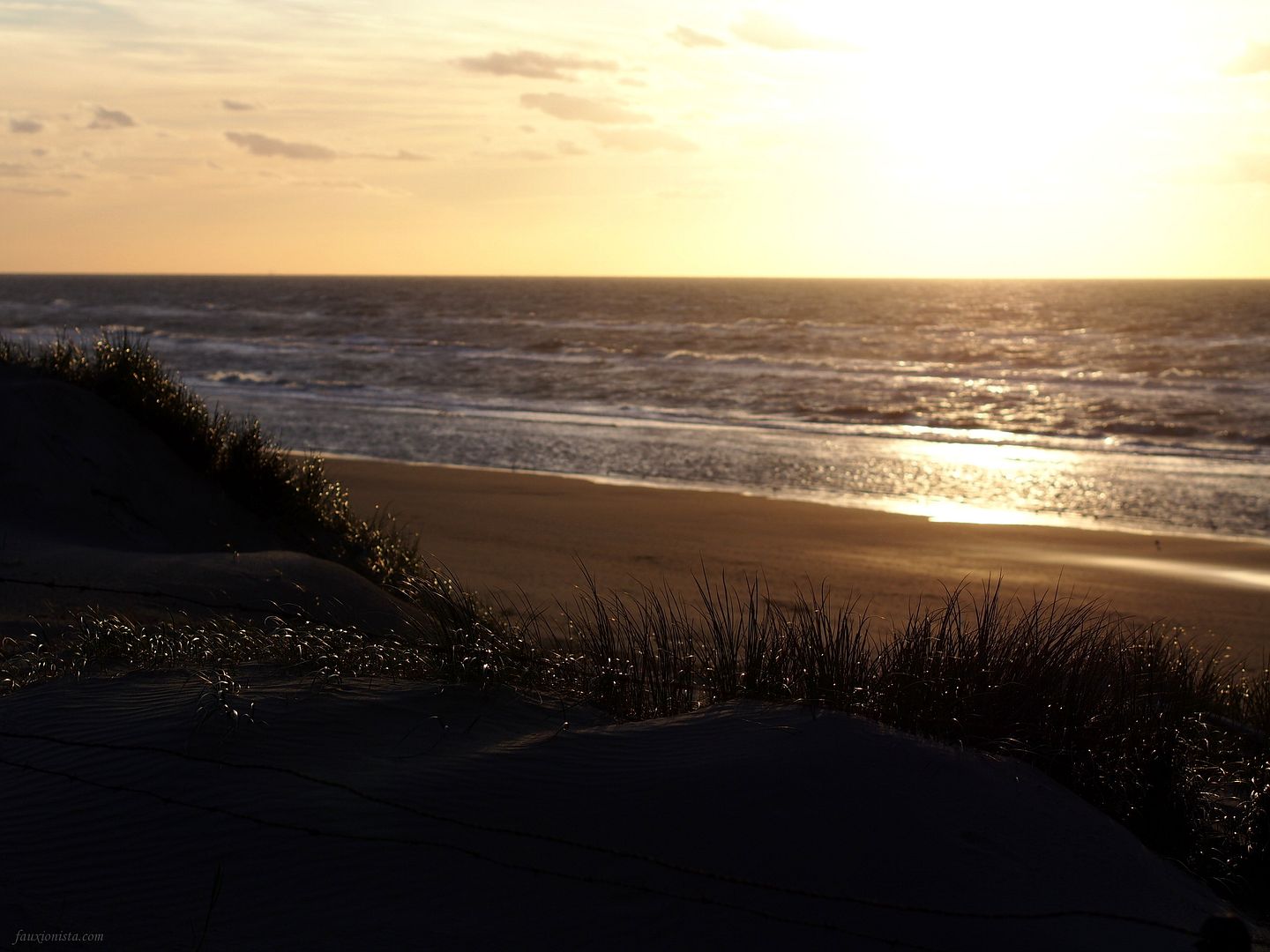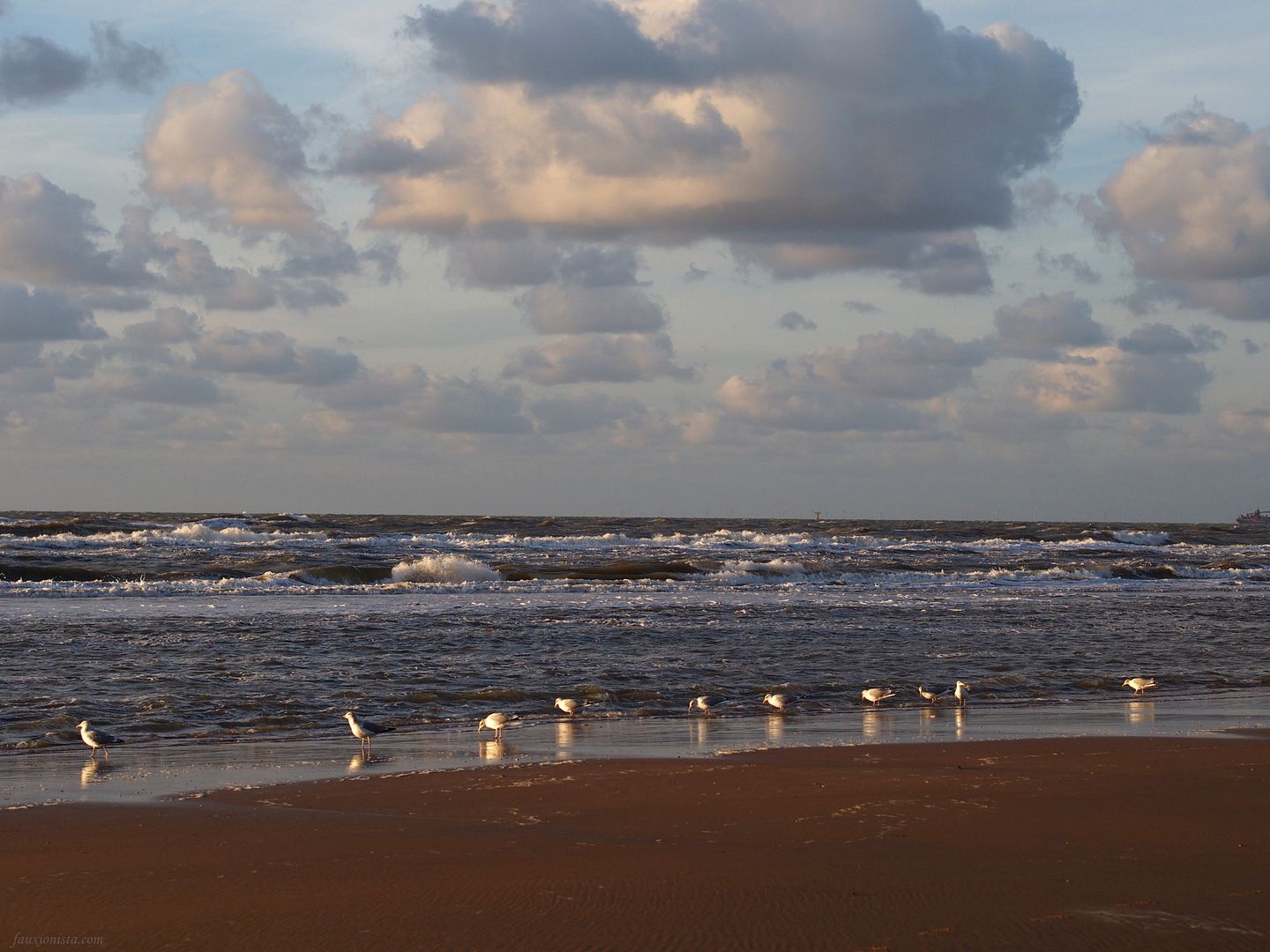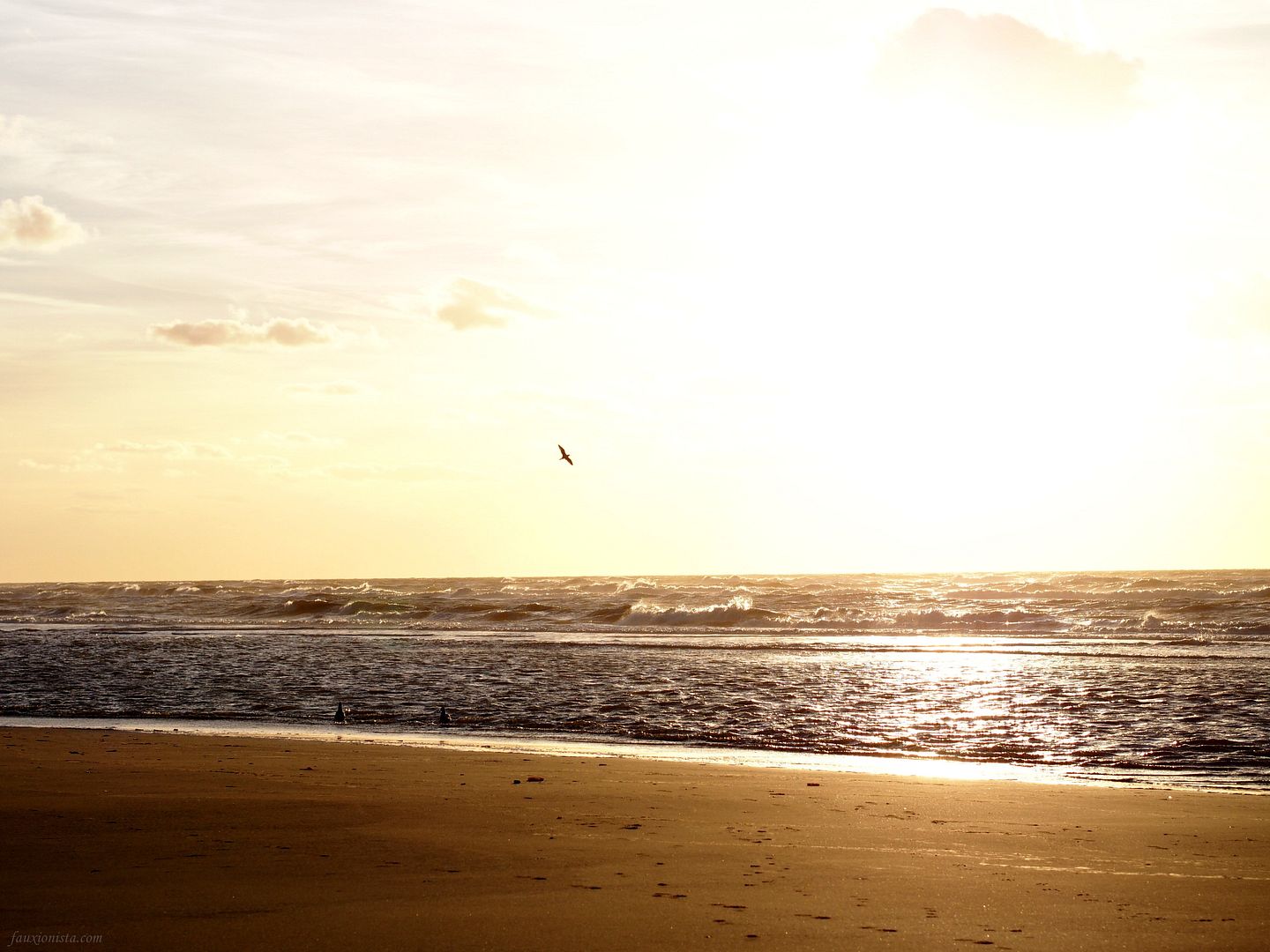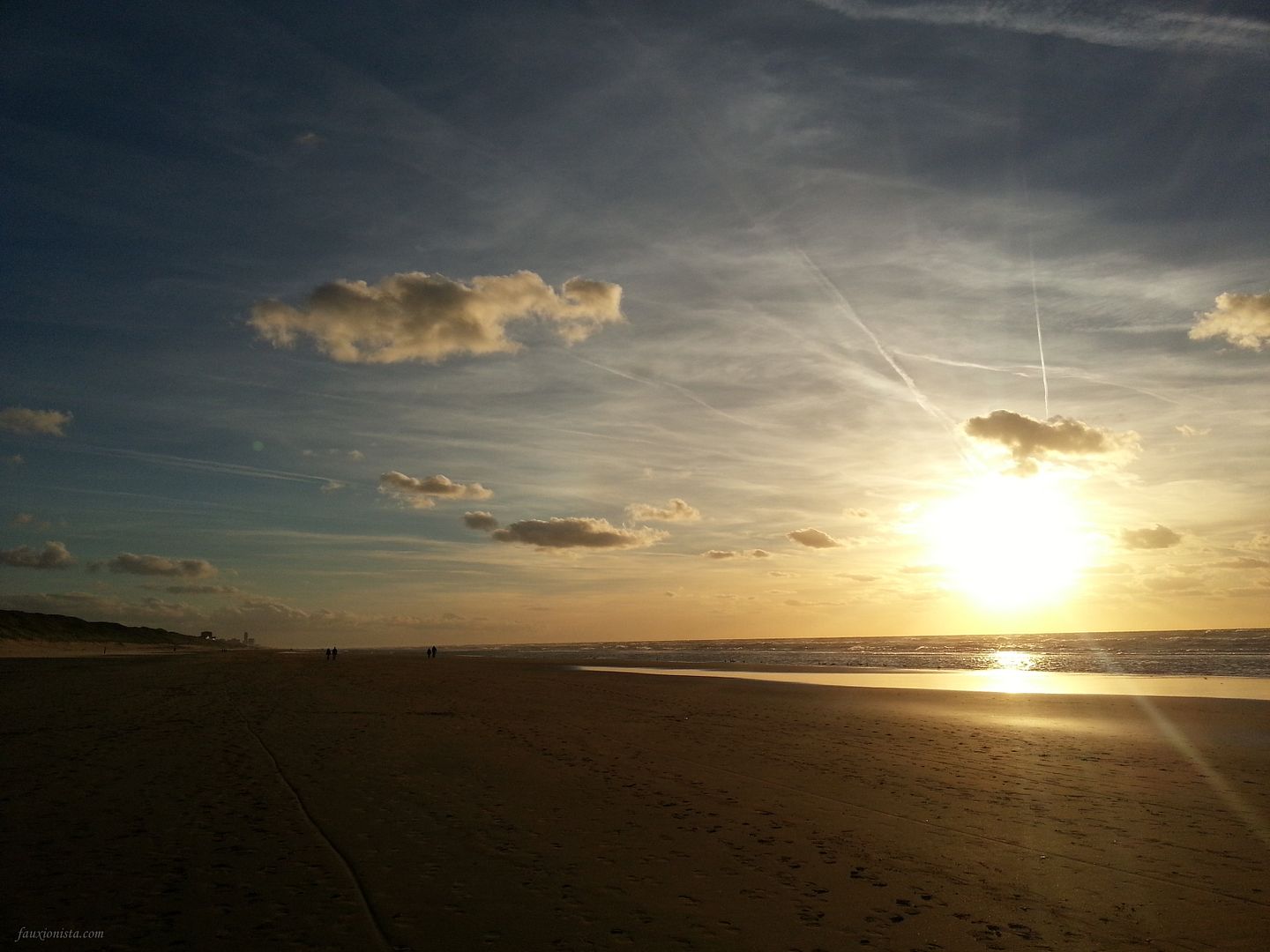 After taking in the sights by the beach, we took a different route to bike back to the train station. We got to see the beautiful dunes in the park and I felt as though we were on a movie set for Lord of the Rings!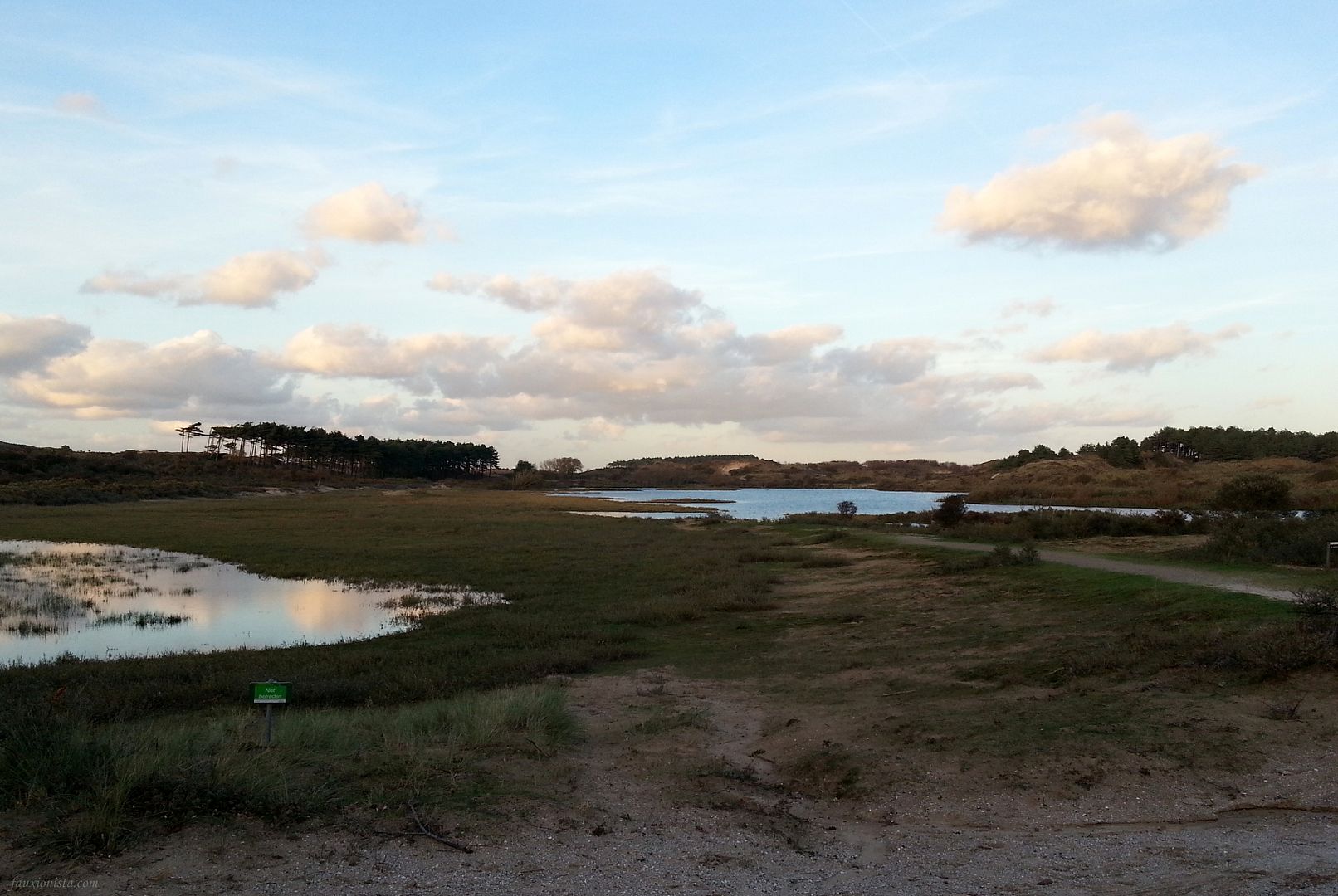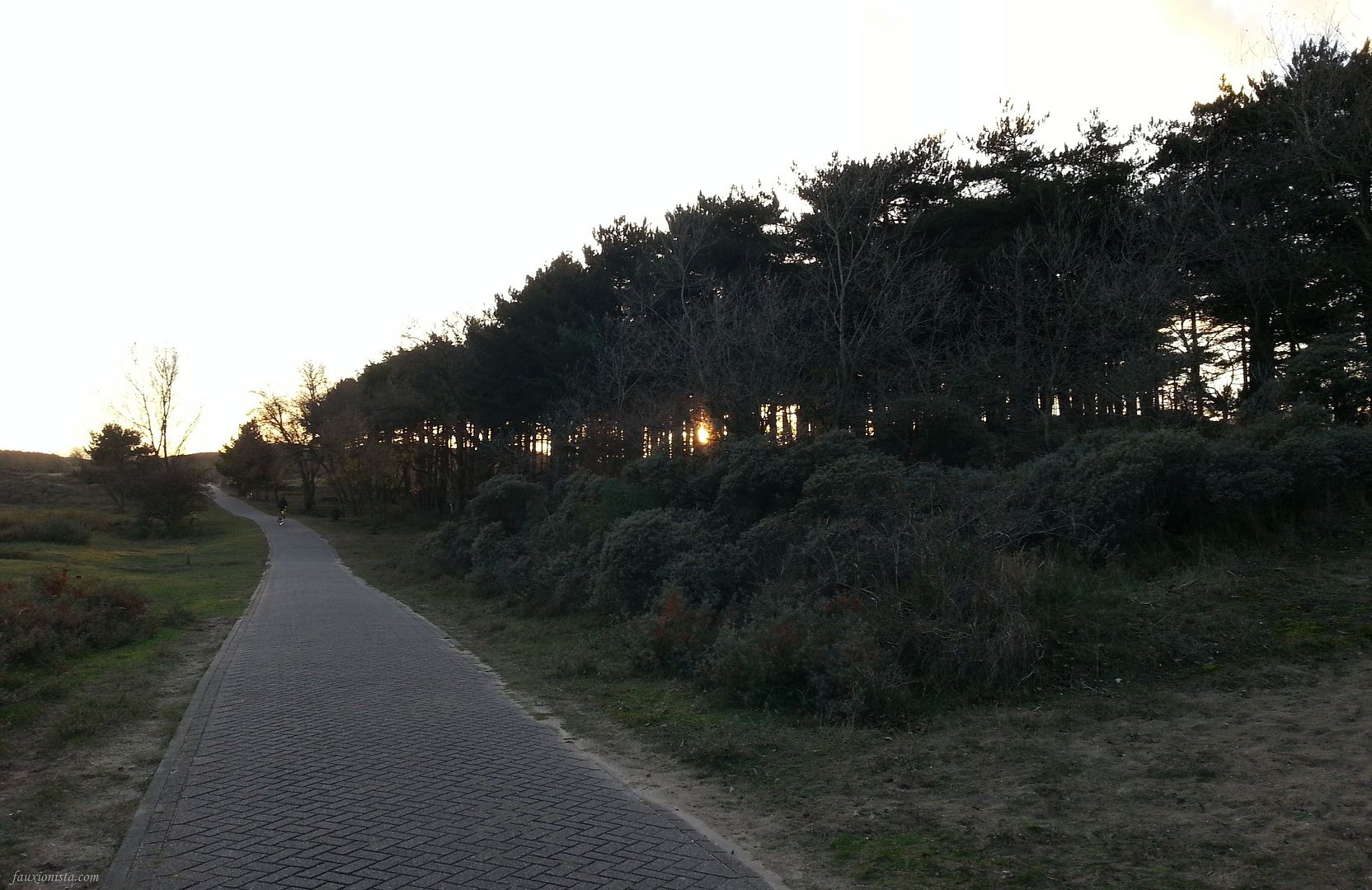 We made it back to Haarlem train station shortly after dusk and caught our return train back to Amsterdam. I have to say, contrary to Harlem in New York, Haarlem in Amsterdam is posh! I couldn't help notice the pretty big houses (some mansions) while biking to and fro. C and I parted ways after he made sure I was back in Amsterdam safely. (He then took a train back to Delft about an hour away where he resides.) I'm truly blessed to have such an awesome friend! I was beyond exhausted when I finally made it back to the hotel to meet G, so we stayed in for dinner. I'll blog more about our day trip in Netherlands in my next post. Hope you're having a great start to the week!