As mentioned here,  G & I went to the outlet mall after the vineyard tour. It was Virginia State Tax Free Weekend and we thought we would go check out some stores. I was only interested in purchasing scarves for Fall but I left empty-handed as I didn't see anything I particularly had to have and the prices weren't that enticing to me either.
G is a fan of the Bass Outlet, so we went in to the store. I have never heard of Bass until I saw G's wardrobe with their clothing and footwear and was unaware that they had women's wear as well. We wandered to the women's section after G was done and I found myself looking at a pair of classic cap-toe ballet flats in black on black and a beige on black. They were very reminiscent of Coco Chanel and I asked G to do the math for it while I tried looking for a pair in my size. I found a pair in black to try and they were comfy and fit snugly. I however, liked the pair in beige but the only one in my size was a display and the sales assistant couldn't find it's missing half. Oh well.. the universe is telling me to not buy any more shoes, I guess.
Since I couldn't stop thinking about it, I decided to call the other outlet store in VA the next day and voila, they had in my size and the color I want! I ordered them over the phone and the total came up to $29.93 ($2.95 for shipping). The original retail price was $89.95 and it was on clearance for 70% off.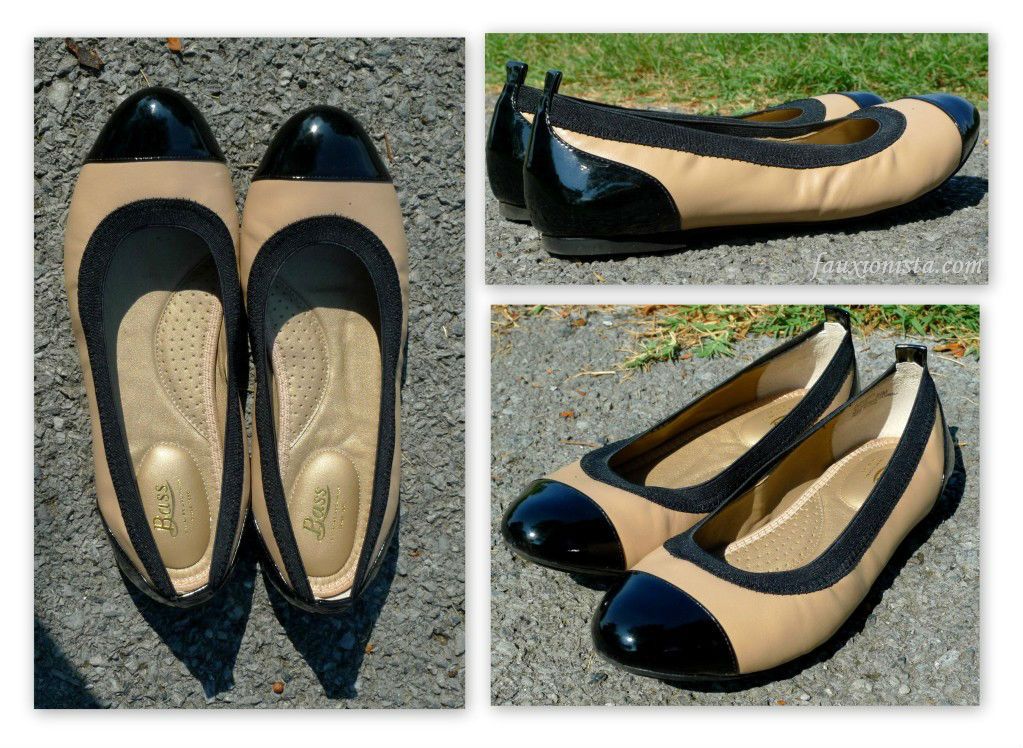 The shoes arrived yesterday and I love it! While I am rarely a fan of patent leather, these were minimal and it goes well with the beige. The in-sole is well-padded and very comfy. They do however require some breaking in as the rubber on the back hurt the back of my feet after a while. (I have since been stretching them out with a shoe tree and it is much better on my feet now.) For $26.98, these man-made material flats are definitely worth it and stylishly chic in my books!
Are you a fan of cap-toe shoes?