Here's an outfit for a Winter rainy day. Yes, I'm without an umbrella because it isn't pouring rain but drizzling and misty!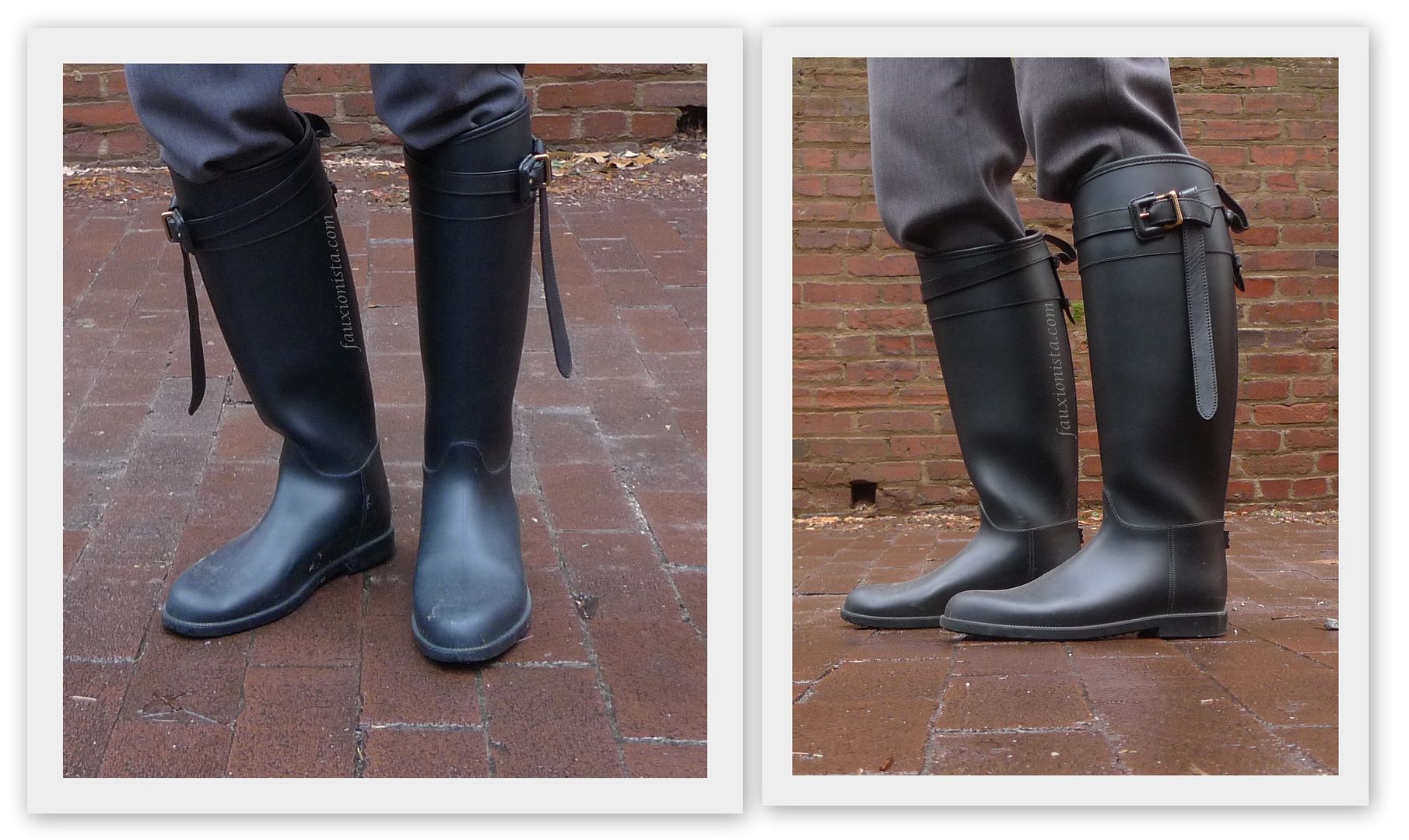 I bought these Burberry Rubber Riding Boots back in F/W 2010 and they have been serving me well. I admit to neglecting them a tad since I bought the Cole Haan Dorian Boots which can double as a pair of snow boots and is slightly more comfy with the Nike Air technology. But these boots are too pretty not to be worn and since I vowed to decrease cost per wear for my garments this year, here they are for an outfit pic! 🙂
Are there items that you neglect over newer purchase? Do share!