On average, I buy at most 5 pairs of shoes in a year as I'm more into clothes than shoes. Thus, when I buy two pairs of shoes almost back to back, it's a splurge! (although, not really in this case). I have in the past tried on Sam Edelman's shoes, but could never quite justify the price and as such, I didn't give it any more thought. However, when I saw the Trina on Chocolate Cookies & Candies' blog post and later on Wendy's Lookbook, I decided to order two pairs to try (black & nude). I ordered them from Neiman Marcus as it was one of the few places that still had the black Trina in my size.
Initially, I  was hesitant with the Trina as I thought the metallic heel looked tacky, but when I finally saw it in person, that definitely wasn't the case. The metallic heel is actually very subtle and blends in very well with the gold hardware on the sandals.The in-sole is also well padded making it very comfortable. For retail at $100, they were still pretty expensive to me, but thanks to my American Express rewards, I was able to redeem a $50 Neiman Marcus gift card to fund the sandals.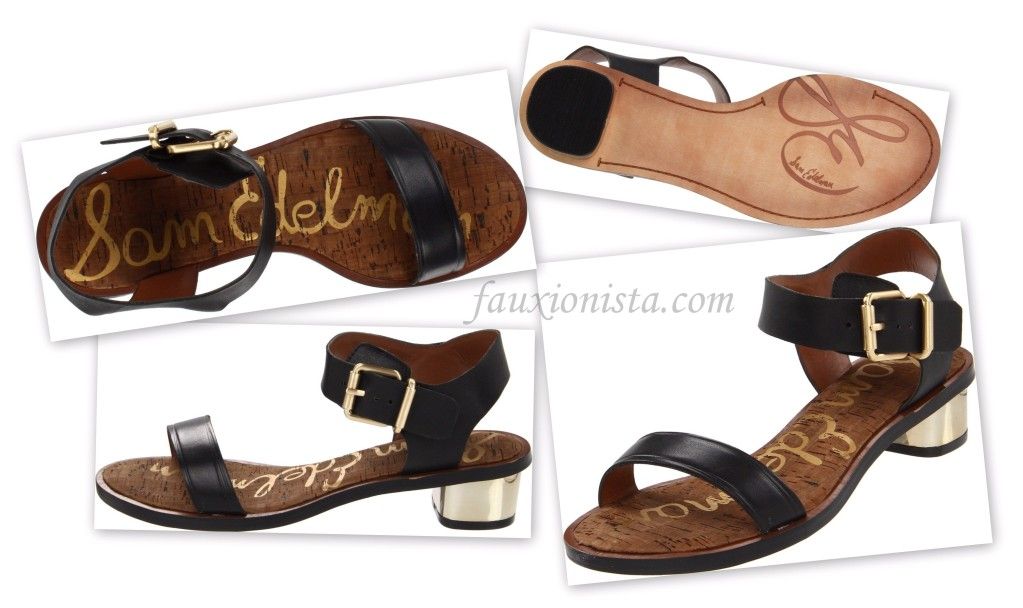 It was also befitting as the pair of ZARA sandals that I have is already showing wear. I bought them on sale last Summer and I love the classic simple look of it. Alas, the back leather strap on the left sandal is already stretched out and I didn't even wear them all that much!

The other pair of shoes, the Felicia, a classic pair of ballet flats were purchased with the Nordies' gift card which I received as posted here. I had retired my previous pair of gold ballet flats and have since been searching for a pair at a reasonable price. These were $59.90 on sale and it's a total score when I didn't have to pay a dime with the gift card!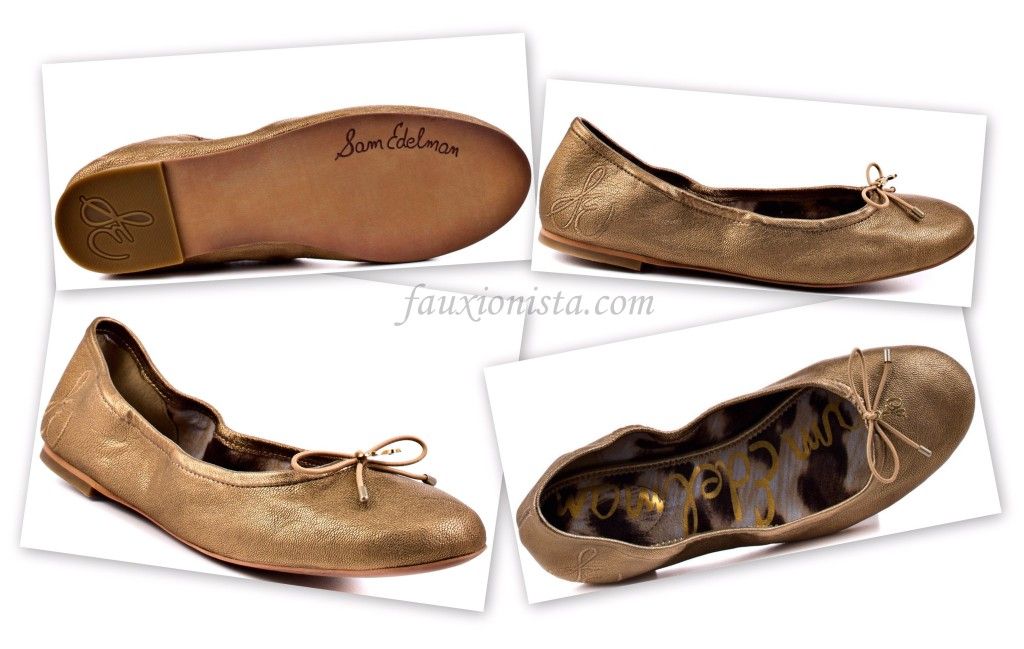 Like the Trina, these are very well-padded as well and the slight rubberized back hugs the feet. They are quite comfortable by far, although I have yet to wear them out just yet. I plan on adding soles to the bottom for more grip and to make the flats lasts longer. The bare soles that I have noticed on Sam Edelman's shoes are the only drawback by far. Otherwise, they are comfortable and well-made. Needless to say, I'm now officially a Sam Edelman convert!