**UPDATE: Everything from the collaboration is marked 50% off! Happy Shopping here!**
I made a quick run to Target during lunch on Thursday as my colleague wanted to pick up some clothes from there for an interview. I was finally able to check out the items in person as I had placed my order online as mentioned here.
The store that I went to in Rockville, MD had everything in stock (in all sizes!) and following are some pics of the items.
Judith Leiber Compact Mirror $59.99
Jason Wu ($49.99) & Rodarte ($19.99) ornaments, Proenza Schouler iPad Cases ($39.99)
The ornaments looked pretty and seemed well made. I however have no need for them as I do not have a Xmas tree up.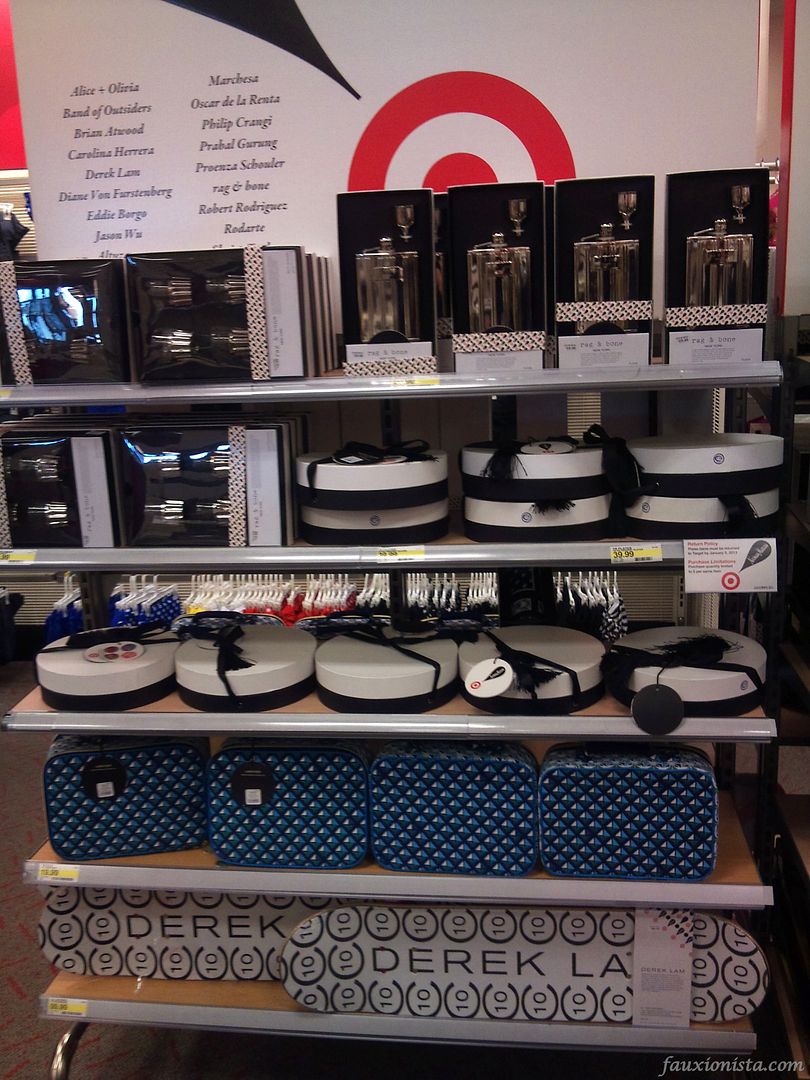 Rag & Bone shot glasses ($19.99), Rag & Bone flask $29.99, Tracy Reese plates $39.99, Tory Burch lunch box $19.99, Derek Lam skateboard $99.99
Band of Outsiders cookie cutters $29.99, Tory Burch thermos $24.99, Tory Burch lunch box $19.99, Derek Lam skateboard $99.99
I originally thought the tote was faux leather based upon the stock pics but it turns out to be canvas. It's a steep price to pay for a canvas bag that doesn't really stand out, in my opinion.
Marchesa dresses for Girls – Beaded ($99.99) and Floral ($79.99)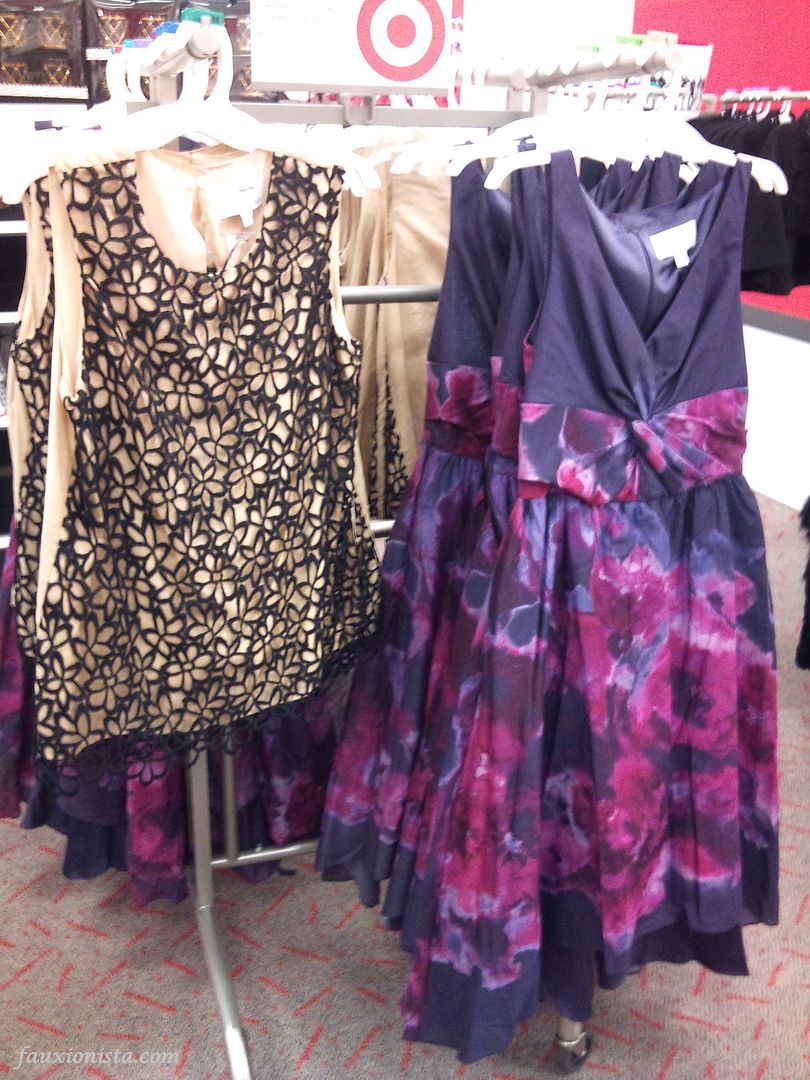 Lela Rose lace top ($69.99) and printed dress ($99.99)
Of the two items that I ordered, the Lela Rose lace top looked disappointing to me as the lace was only on the front and the underlay of the top was in a much darker beige than pictured. The material for the underlay felt sub-par, a little cheap for the price point. I was put off that I didn't bother to try on the top in the store.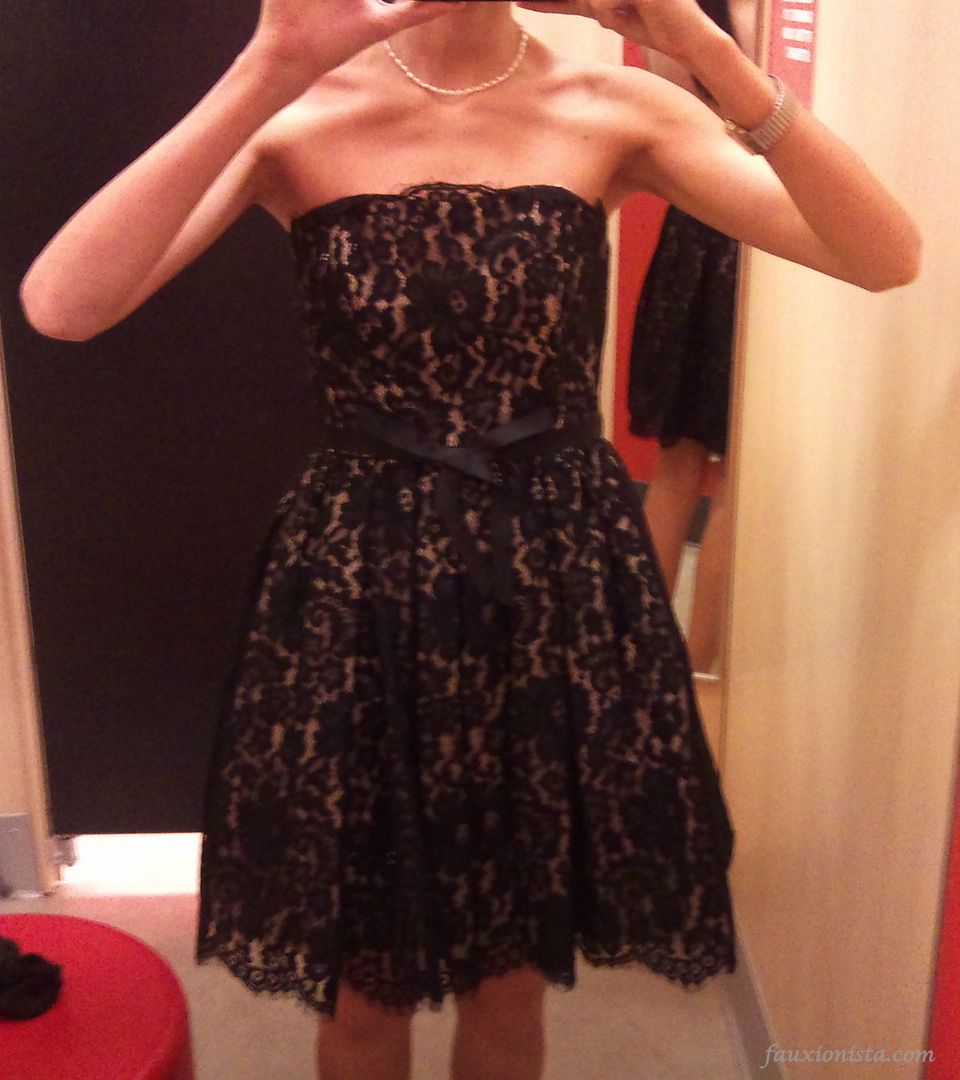 Robert Rodriguez Lace Dress $99.99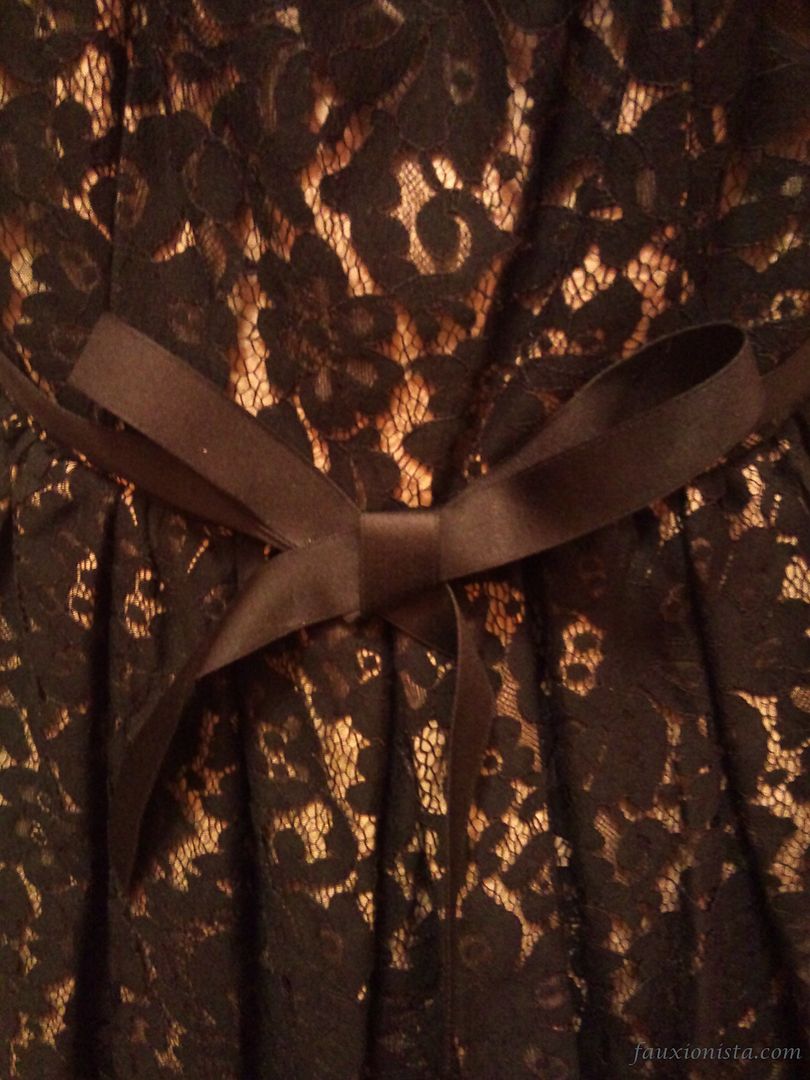 Close up of the lace on the Robert Rodriguez dress
The Robert Rodriguez lace dress looked promising but upon trying it on, there were few issues with it, one being that it was actually loose on me in size 2, the smallest size! 🙁 That aside, as I read from the reviews on Target's site, the zipper does get stuck near the ribbon and it took a while for me to zip the dress. And last but not least, the area around the hip looks boxy (refer to my modeling pic). If not for those issues, I would gladly keep this dress when it arrives as it is well made with boning and a bra strap to secure the top. The lace is of good quality, and so is the lining. Unfortunately it will have to go back when I receive my package.
Well, all is not lost since I purchased the much raved about Tracy Reese dessert plates instead and was able to do that with a $10 gift card from a coupon that expires Dec 8. The plate is of good quality with substantial weight to it and it is rimmed in 18K gold.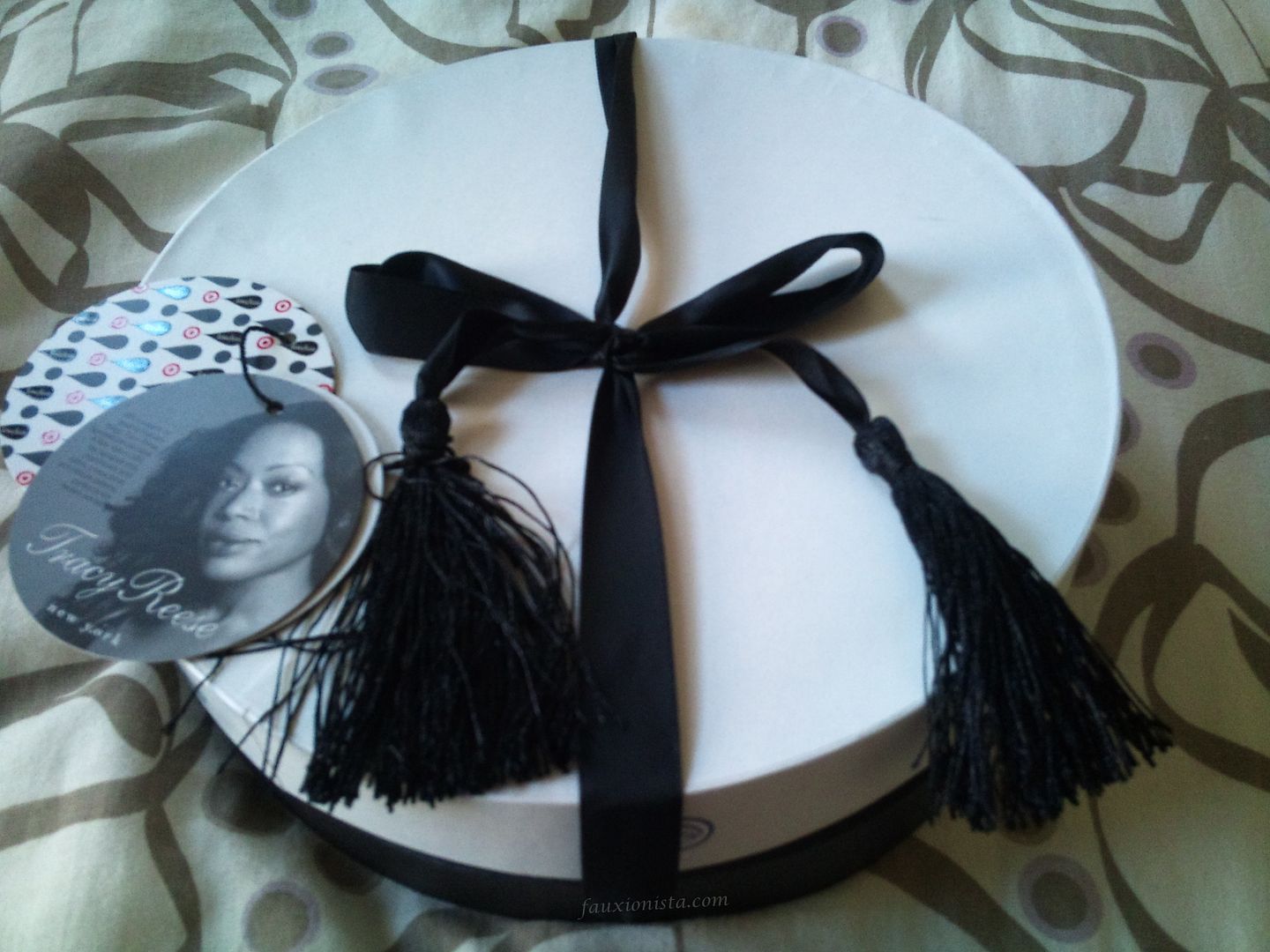 Packaging of Tracy Reese dessert plates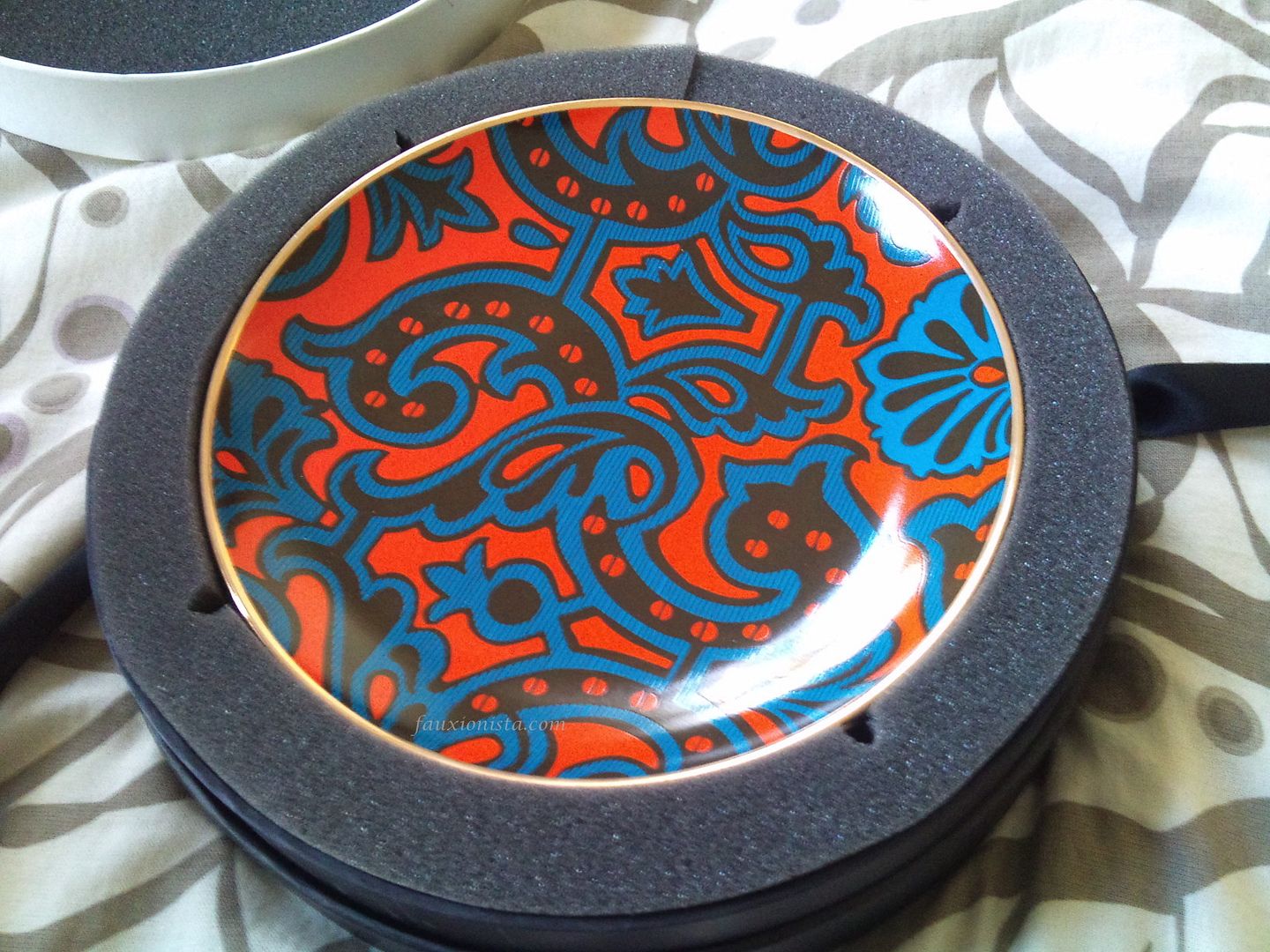 Interior of the packaging of Tracy Reese dessert plates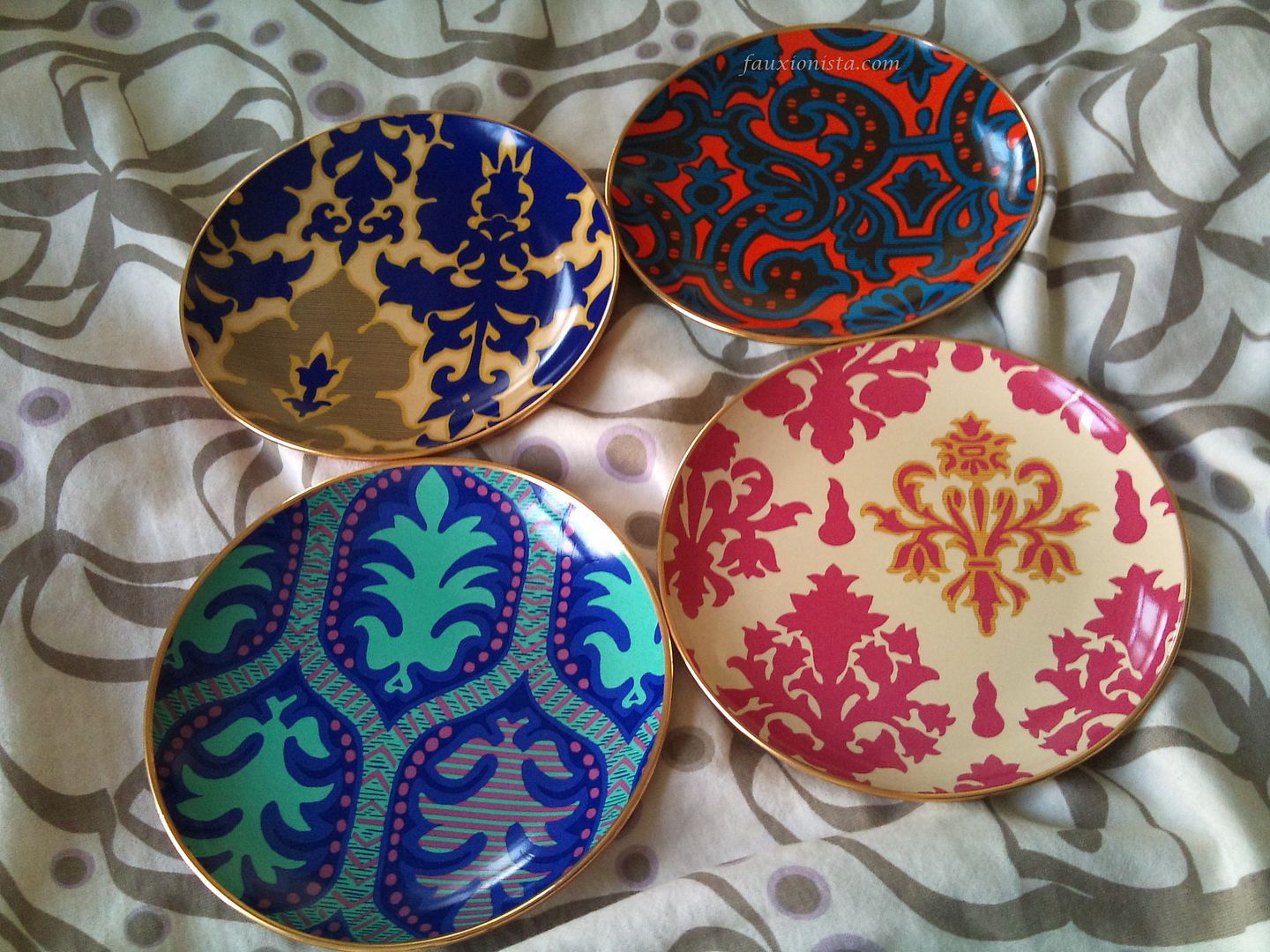 Tracy Reese dessert plates $39.99
Did you get anything from this collaboration?