I received an email from Nordstrom (aka Nordies) on Wednesday about their gift card gift away for their Anniversary Sale worth $10 to $200 and immediately suggested to G that we had to go to the mall on Friday to redeem it.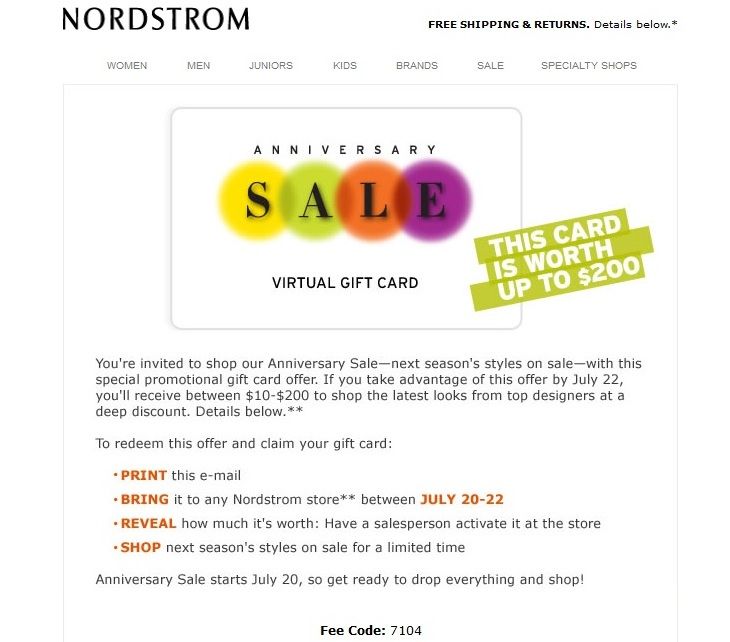 G said it is probably $10 while I was thinking perhaps $25 or at most $50. Regardless, I was intent on redeeming the gift card come Friday. Work ended up being really stressful on Friday not to mention that I had to stay late. When we made it to Nordies on Friday night, I  was eager to redeem the gift card hoping to be able to buy something small as retail therapy. It took a while for the sales associate to redeem the gift card for me, so I wandered around the accessories section while G waited patiently at the counter. When he called out to me to let me know of the amount, I was surprised but elated! While I did not strike the jackpot of $200, I was awarded a $100 gift card! Woohoo! The universe rewarded me for my crazy day at work with a hefty gift card!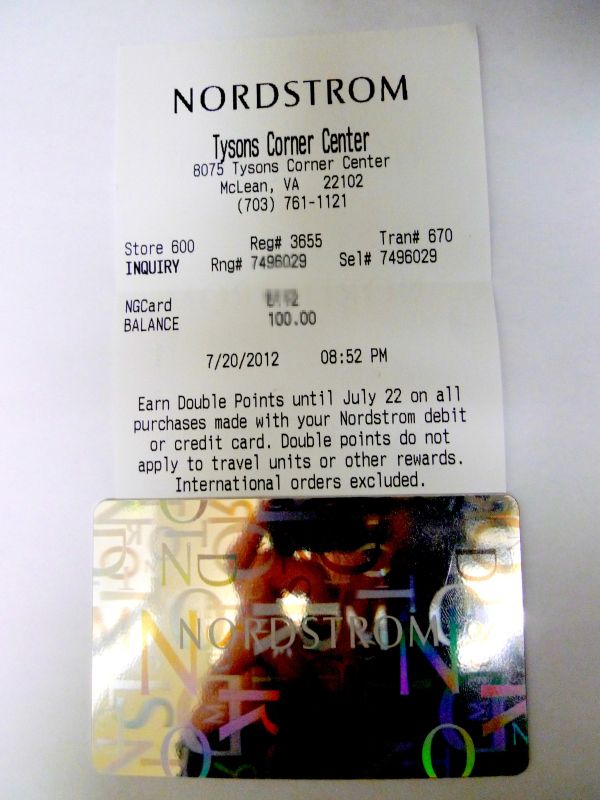 Nordstrom $100 gift card
I walked around the store browsing to see if there was anything I had to have, but alas nothing since I wanted to spend it on something practical and/or a classic. I left the store empty-handed but I did make a purchase online when I return home later that night (which I will blog about in a separate post). Oh, the suspense! Heh.
That aside, I wanted to share the yummylicious dinner that we made on Saturday. Paleo chicken nuggets and stuffed chicken with pesto and cheese from Kalyn's Kitchen. (We used the leftover mix we had from the chicken nuggets for the stuffed chicken.)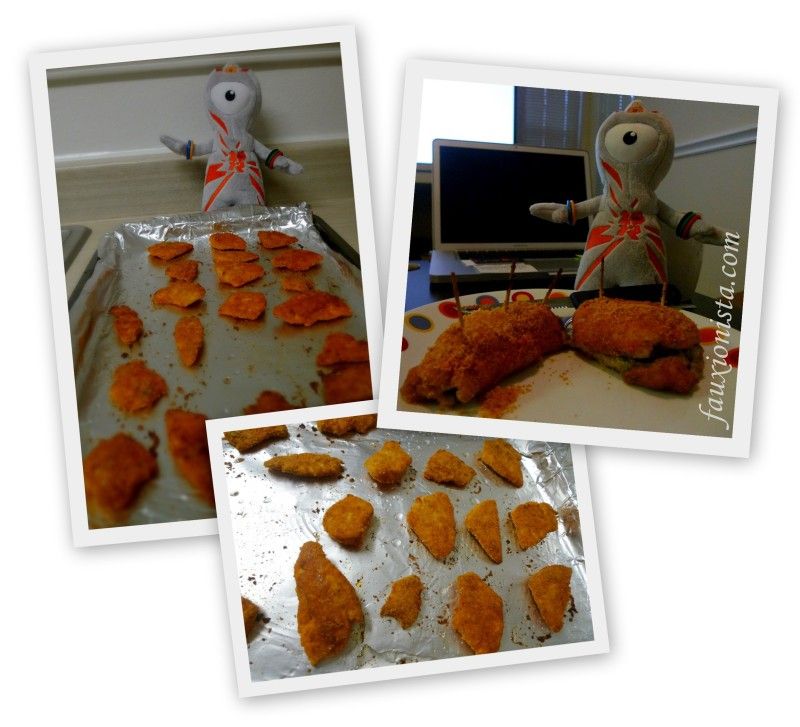 Chicken nuggets and stuffed chicken with pesto and cheese
G is on a semi-Paleo diet where grain-free meals are preferred. (Semi because he still eats non-Paleo on occasion, not on a strict 100% Paleo diet.) I have to say ever since he decided to be on this diet, we've been cooking and experimenting with a multitude of dishes which has been a lot of fun! Dinner was also accompanied by a super healthy shake of avocados, banana, blueberries, cherries, raspberries, and kiwi fruit. (My concoction!) We used chocolate almond milk as the base and it was lip-smacking delish! And oh, Wenlock the London Olympics mascot endorses our dinner because it was healthy and yummy! Meal fit for champions!
I hope you had a lovely weekend!