As mentioned in the previous post, we had plan on spending the day in New York city before catching our train back to DC today. We started the day with some delicious brunch at The French Coast on the Upper West Side.
Chocolate & Banana Crepe $10.25 (mine)
Applewood Smoked Bacon $4 (shared)
Pesto Scambled Eggs $10.25 (G's)
Food was good but service was slow. Somehow people who arrived after us got their food before we did! Oh well… in any case, as I'm writing this post I realized that those were the only food pics that I took since we were walking around the whole day and just bought street food instead of eating at a proper restaurant. And walked we did.. as we covered 4 miles (~54 blocks) from the apartment of G's relative all the way to Penn Station to catch our train back to DC.
Of course it goes without saying that we stopped by in stores along Fifth Avenue on our way to Penn Station.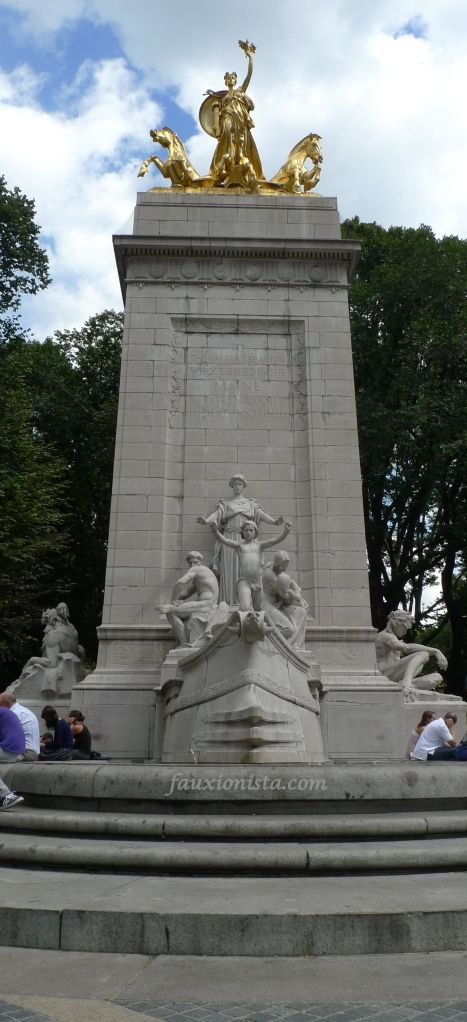 USS Maine Monument at the southwest corner of Central Park near Columbus Circle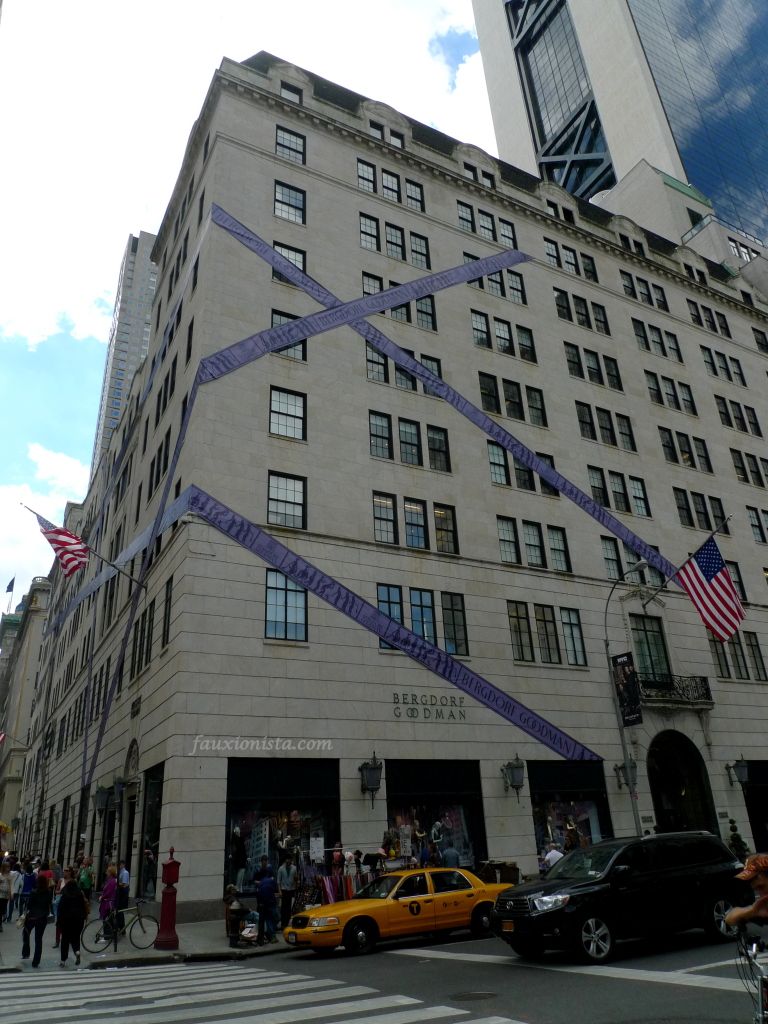 Bergdorf Goodman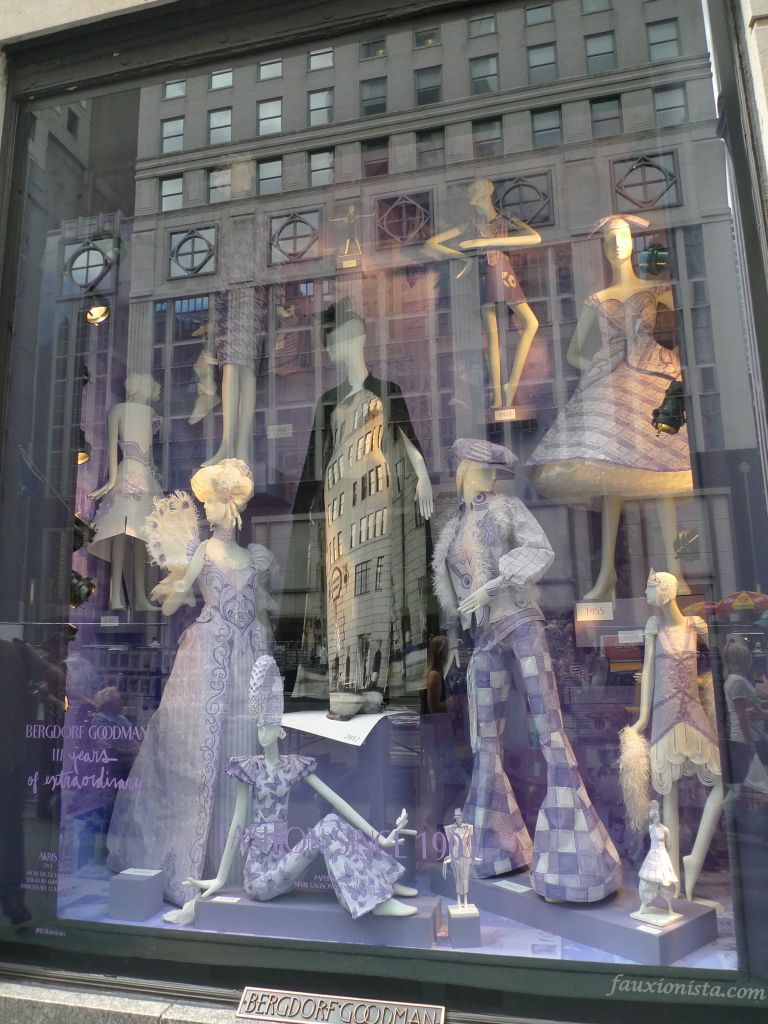 One of the many windows at Bergdorf that's celebrating their 111th anniversary
We also stopped by at YSL, Chanel, and ZARA to window-shop. I tried on a ZARA tweed jacket which I tweeted earlier and it's on the Fall shopping list along with a leather jacket!
ZARA Fantasy Fabric Jacket with Zips $169
Close up of details
I think the jacket would make a great Fall jacket, a modern version of the tweed jacket with a twist (in this case, zips) that can pass as a classic in time to come.
I also tried on the biker leather jacket in ZARA and they had the M in store which definitely fits better. (I had previously tried the S and it fits snugly but with a sweater or thicker top underneath, it would be too tight.)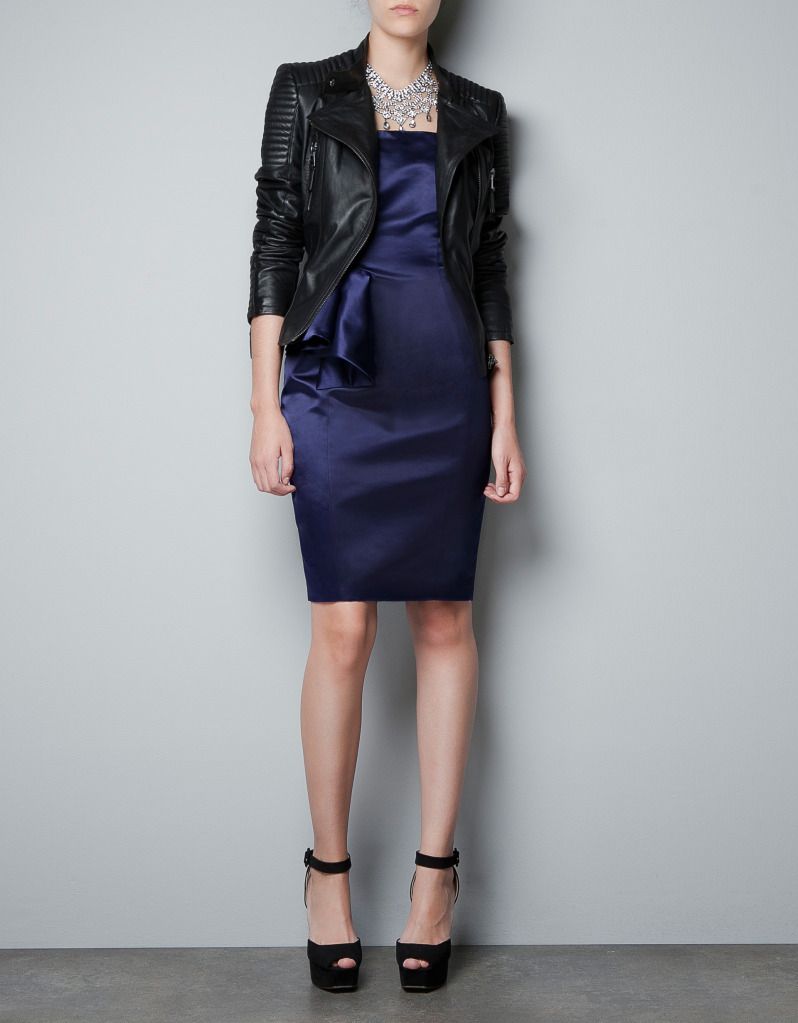 ZARA Leather Biker Jacket with Padded Shoulders $249
Close up of details
I have always toyed with the idea of getting a leather jacket but never really followed through. Perhaps this Fall one will make its way to my wardrobe? Well, I guess time will tell!
In any case, I had a wonderful weekend in New York and I hope you had a good one, too!