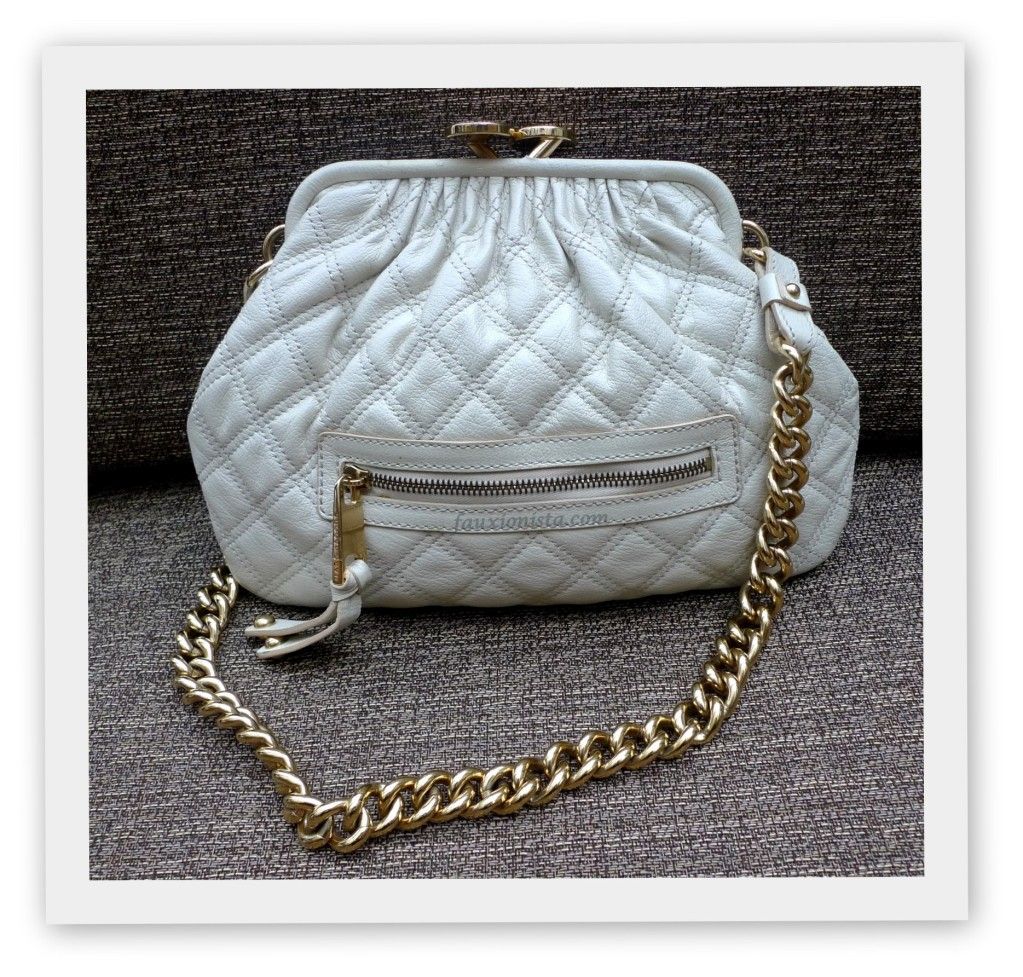 Marc Jacobs Little Stam in Milk from Resort 2007
Can you tell us a little about yourself?
My name is Little Stam (though some like to call me Baby Stam) and Milk is my ethnicity. I am part of the Marc Jacobs Resort 2007 collection. I am the little sister to the iconic bag Stam, which was named after the model Jessica Stam. I first came onto the designer handbag scene in Spring/Summer of 2006, a season after my iconic sister.
What are you made of?
I am made of awesomeness! Seriously. Okay, well I am made of calfskin and I am lined in nylon. And… I was born in Italy, by the skillful artisans there. (Watch the videos of how my iconic sister was born.)
How much do you weigh?
Don't you know it is rude to ask one's weight? Tsk. I am approximately 1lbs 11 oz or 0.8 kg when empty. Most of my weight lies in my chain. That chain.. I'm chained to it like ball and chain. (Okay, that was a bad ball & chain joke. I'm lame!)
What words would you use to describe yourself?
Modern classic with an edge.
What is your greatest adventure so far?

Hmm… I haven't really traveled too much. I've just been around the DC area since I moved from Italy.
Are you jealous of your older sister at all?  If so, why?
Nope. She has her appeal while I have mine. I'm lighter and a practical alternative for those looking to have an iconic piece of Marc Jacobs without sacrificing the style.
What's your favorite hardware?  The zipper, kiss lock, or chain?  (Guessing not the chain!)
Yes, definitely NOT the chain! I have to say the kiss-lock. It's what makes the Stam family special!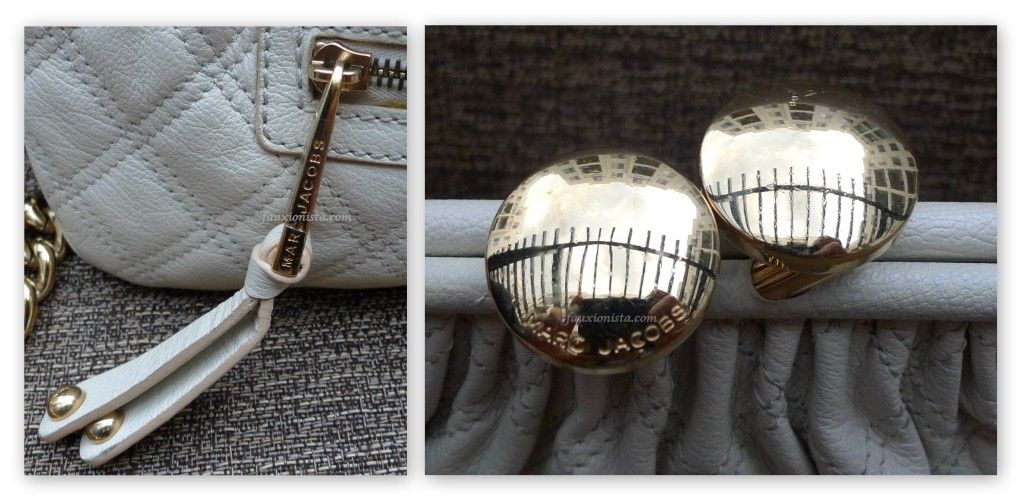 Close up details of the zipper and kiss-lock
Do you have sisters of different ethnicities?
Yes, I do. We are diverse as the colors of a rainbow!
What's an evening with you cost?
I'm definitely NOT a cheap date. I'm classy and therefore I will not reveal my magic number! (My younger siblings are $895). I will say that at my prime, an evening with me was $795.
With what do you like to be matchy-matchy?
Well, I don't really have a preference since I think I am fairly versatile. I look good being matchy-matchy with casual or formal outfits.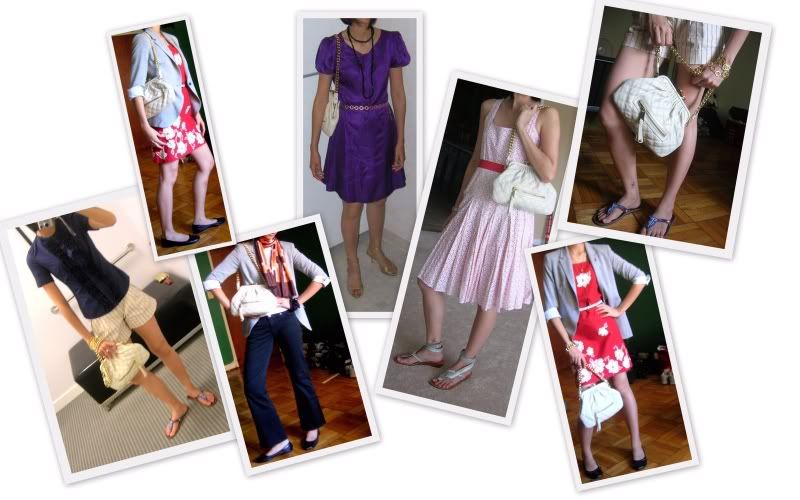 Well, thank you for your time. It's been a pleasure getting to you know you better, Little Stam!
I hope you enjoyed this interview!