I have some backlog of items that I bought which I did not post here on the blog, so now that I have my spanking brand new camera, here's the goods! Heh.
First up is a black and white dress from Club Monaco, which was marked down from $199 to a little less than $40. The dress is 100% silk and I love it coz it's in monochrome! Duh, like black and white is so totally me! It's also cute and the price was just right for me.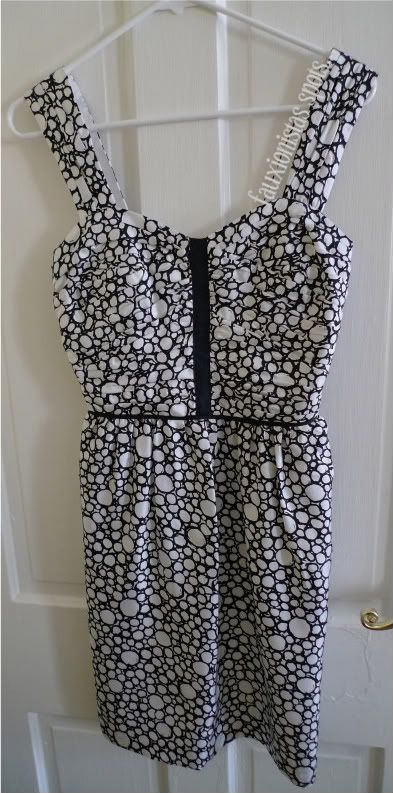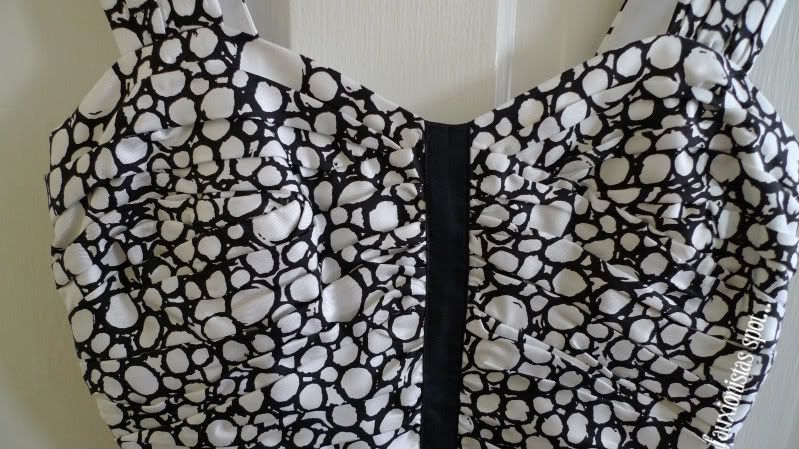 Close up of bust area – pleats!
This next piece is from the Banana Republic Outlet, one of the pieces that I scored for 50% off during the Black Friday sales. I was only planning on picking up sweaters and cardigans for work, but hey, I am not one to resist a pretty dress on sale with the right price! Heh. Besides, its a gorgeous print, 100% silk, and I don't have much in navy blue, so why not?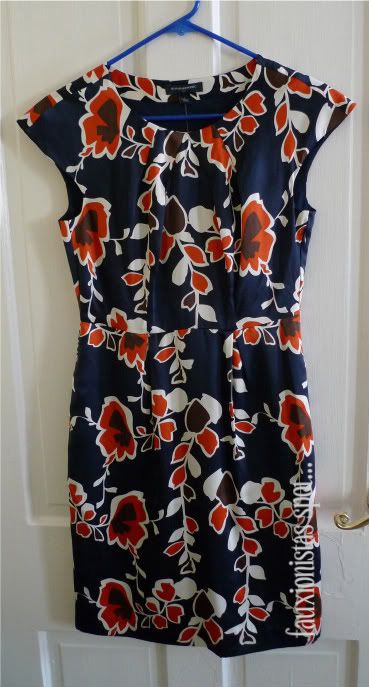 Inverted pleat sheath dress from Banana Republic
I had previously seen this dress on eBay but it wasn't in my size. Randomly while I was looking for dresses, this piece was there, and lo and behold it was in my size! I was leaving for mother land when the auction was going to end, so I just entered an amount which I thought was reasonable and left it to the sniping software to do its job. End result? MINE! It's such a dainty and feminine piece! Of course, this is also made of silk!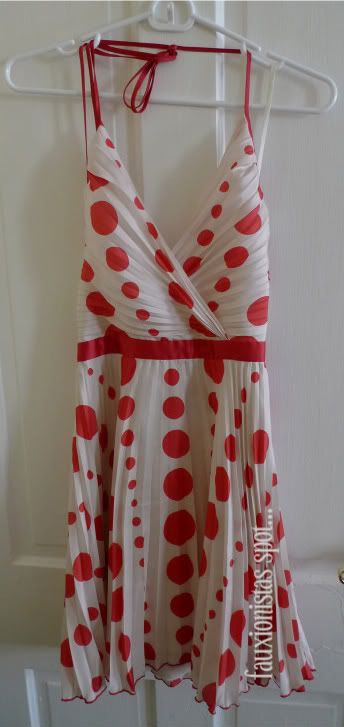 Polka dot dress from Armani Exchange
Now, the next piece is not from the end of 2009, but a piece that I feel that I just HAD to have. Yes, it's none other than the pretty H&M skirt that I previously posted about
here
. It's now part of my wardrobe!
Isn't it pretty? Can't wait to bust it out come Spring! Seriously, I am so done with Winter! Of course, there's going to be yet another snowstorm tomorrow. Pfft.Okay, I will attempt to post pics of my haul from mother land tomorrow should my camera/laptop coorperates. Till then!