Happy 2014! G and I rang in the new year watching fireworks from our flat by the Thames River. I know… we're so wild that next year we should mix a scoop of caffeinated coffee in with decaf for the new year! 😉 2013 was a year filled with changes which allowed me to grow so much and I look forward to creating more joyous victories throughout 2014! How did you ring in the new year?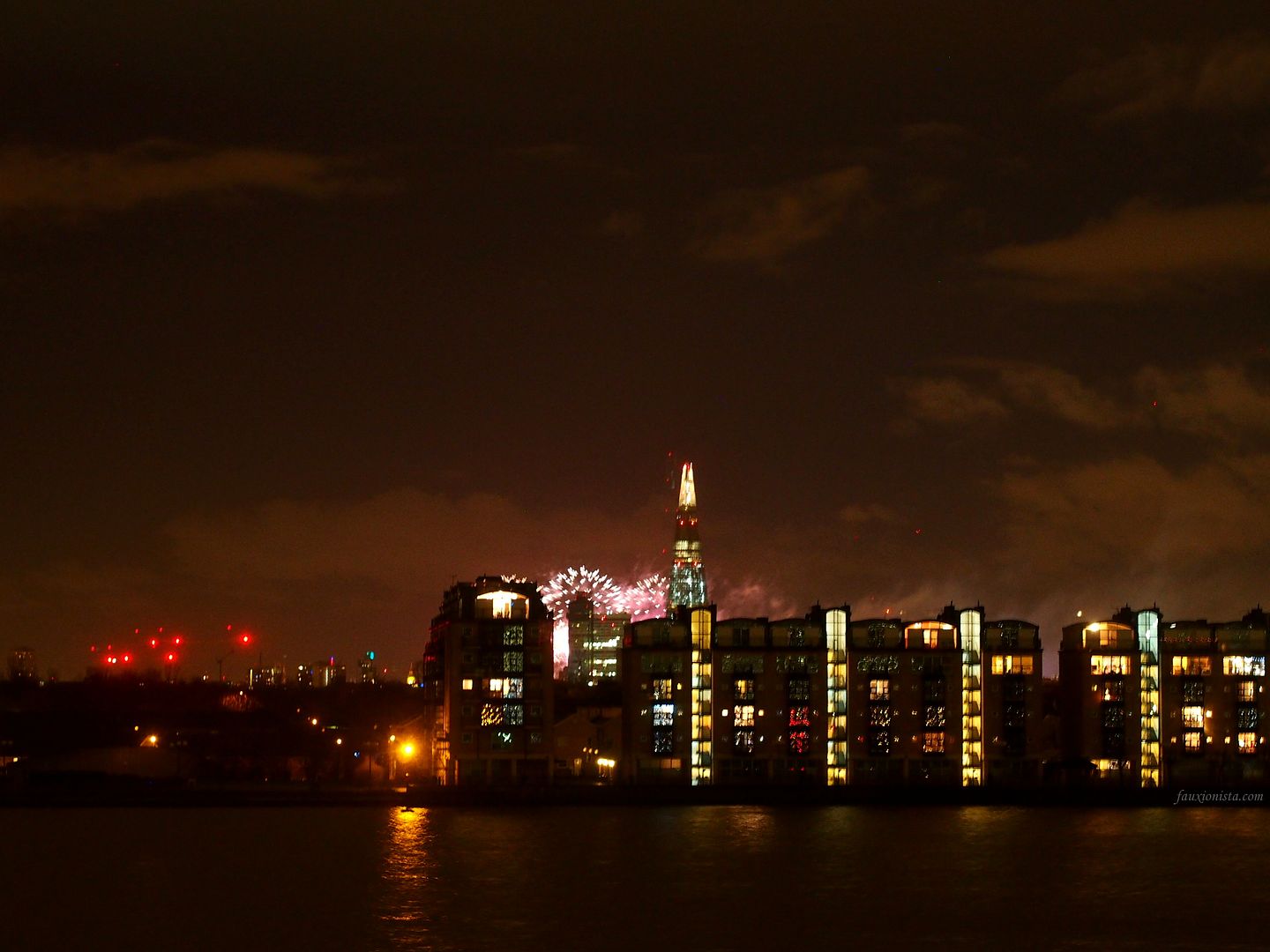 View of fireworks from our flat by the Thames River
It's no secret that I love ZARA and come sale season is when I pull the trigger for the items that I'd been longing for throughout the year. Why pay retail when one can get it on sale for less? Some may say so that they can wear it while it's in season but I'm a bargain hunter at heart with patience! 😛 Now that we're in the UK, ZARA sales only begin on Boxing Day unlike in the US where they start before Xmas. I had saved items in my basket in hopes of nabbing them once the sale goes live at midnight, but alas, I was in dreamland by then. G and I braved the crowds on Boxing Day for my love of ZARA and I made out pretty good although I'm still deciding on two items. Perhaps I'll write a post on that.
In the meantime, here's my outfit for the new year in some of my new clothes. Okay, not everything is new but I love that the blazer is 100% lambswool which keeps me warm against the wind and rain. While I've resisted succumbing to the smoking slipper trend for the longest time (much like I did with printed pants), I guess I finally relented. In general, I also tend to shy away from patent leather preferring regular leather instead but how things have changed since moving to London! With the wet weather, I figured patent leather would be the way to go for shoes and I love this pair that I picked up on sale from ZARA.