*Dusts cobwebs*
Hello! I'm finally back from yet another blogging hiatus (yes, I know), one that's far more extended than I intended it to be. Truth is, I got caught up with my wedding preparations and the little things that I had to get done prior to moving across the pond to join G. G and I had our wedding on a Sunday in DC and I moved to London shortly after on Wednesday to start a new chapter in our lives.  (Our wedding was back in early October.) Now that I'm settled in, it's time to get back to blogging!
Since our wedding was part of the reason for my hiatus, I'll be sharing some personal pics to (hopefully!) make up for it. 😉 Our wedding was held at a SGI Buddhist Center and it was a small, intimate ceremony on a beautiful Fall day (with Summer weather!). It was followed by a buffet reception of light refreshments shortly after the ceremony at the same venue.
As I'm not a big fan of fresh flowers, I wanted something different as my bouquet for the wedding. I lucked out when work had pinwheels to giveaway in an effort to support the cause for awareness in prevention of child abuse. Let's just say I may have taken more than one on my way out each day. A dear friend who's a costume designer kindly helped to put my pinwheels together into a bouquet. (Thanks, M!) I did however, purchase a bouquet of flowers from Trader Joe's on the day of, for the bouquet toss. (I trimmed and tied a ribbon on the bouquet.)
With our love for travel, it was only apt that our wedding was travel-themed. That aside, we were also in a long distance relationship which required both of us to travel to meet periodically. With that, I had origami boats, paper planes, and hot air balloons made out of maps to be tied in to the theme. (I had an origami party with a few friends to accomplish that!) We also bought two vintage suitcases from eBay as props/decor for the wedding. Also, in lieu of a guestbook, we had Anniversary Mail postcards made instead. Our guests gave us advice (for the bride and groom), of which we will read on our wedding anniversaries. For favors, we had little suitcases filled with some Ferraro Rocher chocolates for our guests to take home at the baggage claim area.
Without further ado, here are the pics and some rare shots of me showing my face with G! (In case you were wondering, G = Geek, so that should answer any questions you may have on any Iron Man insignia on him)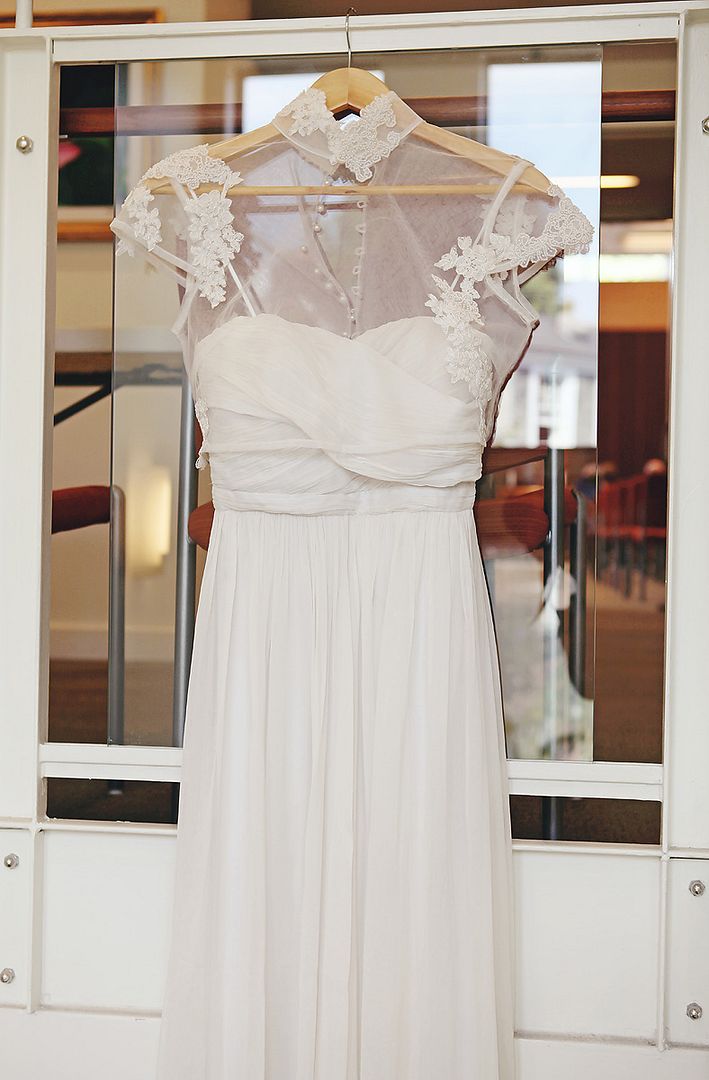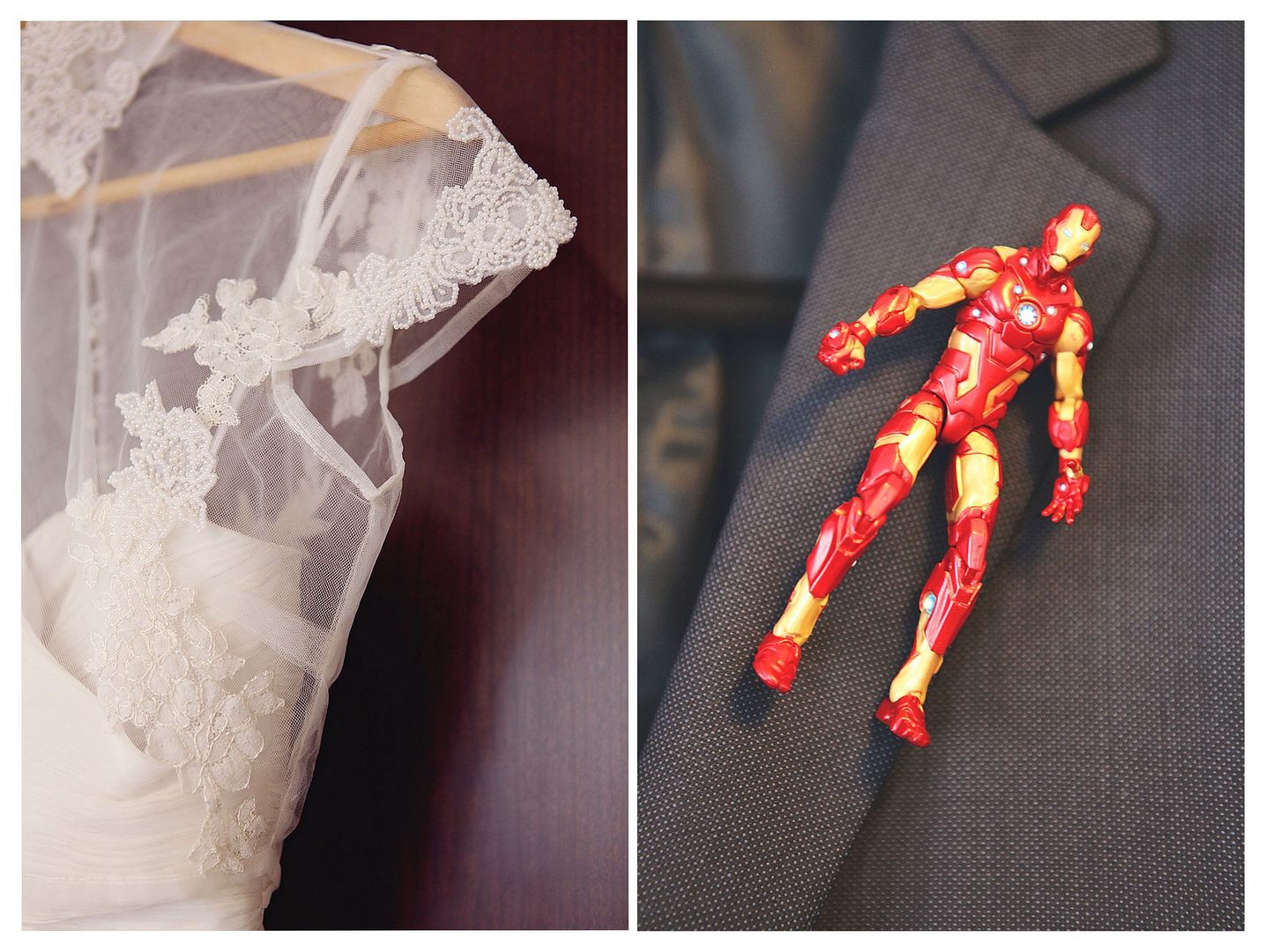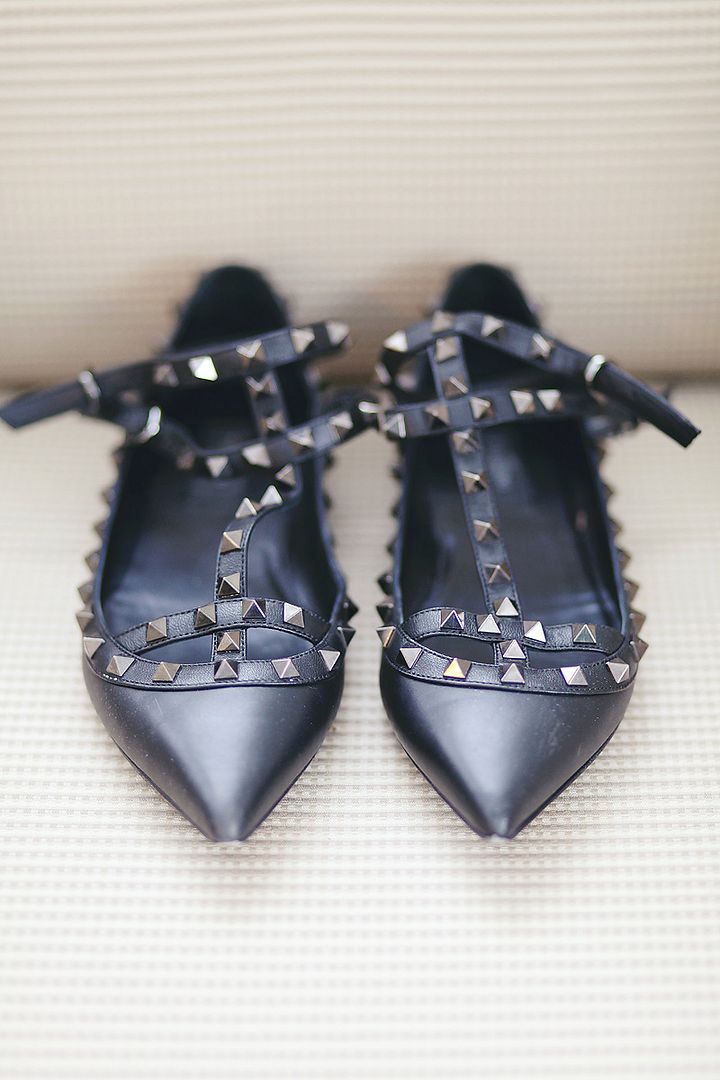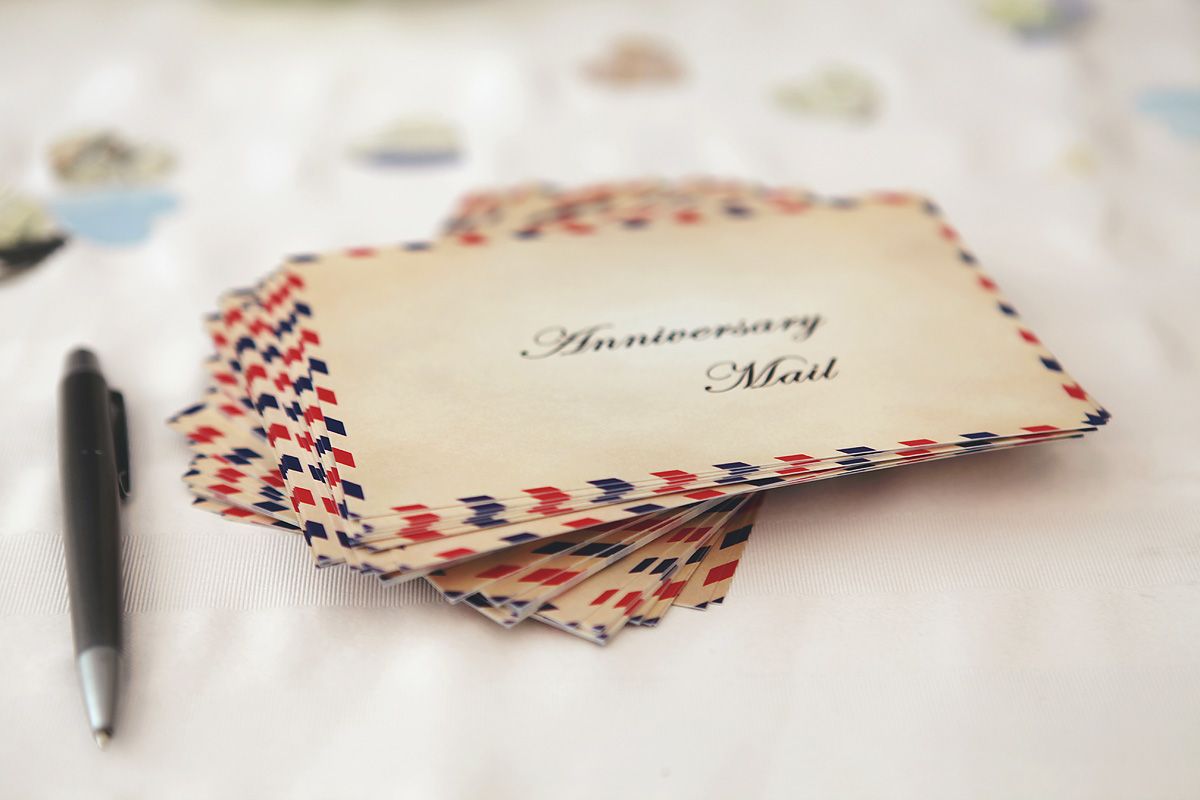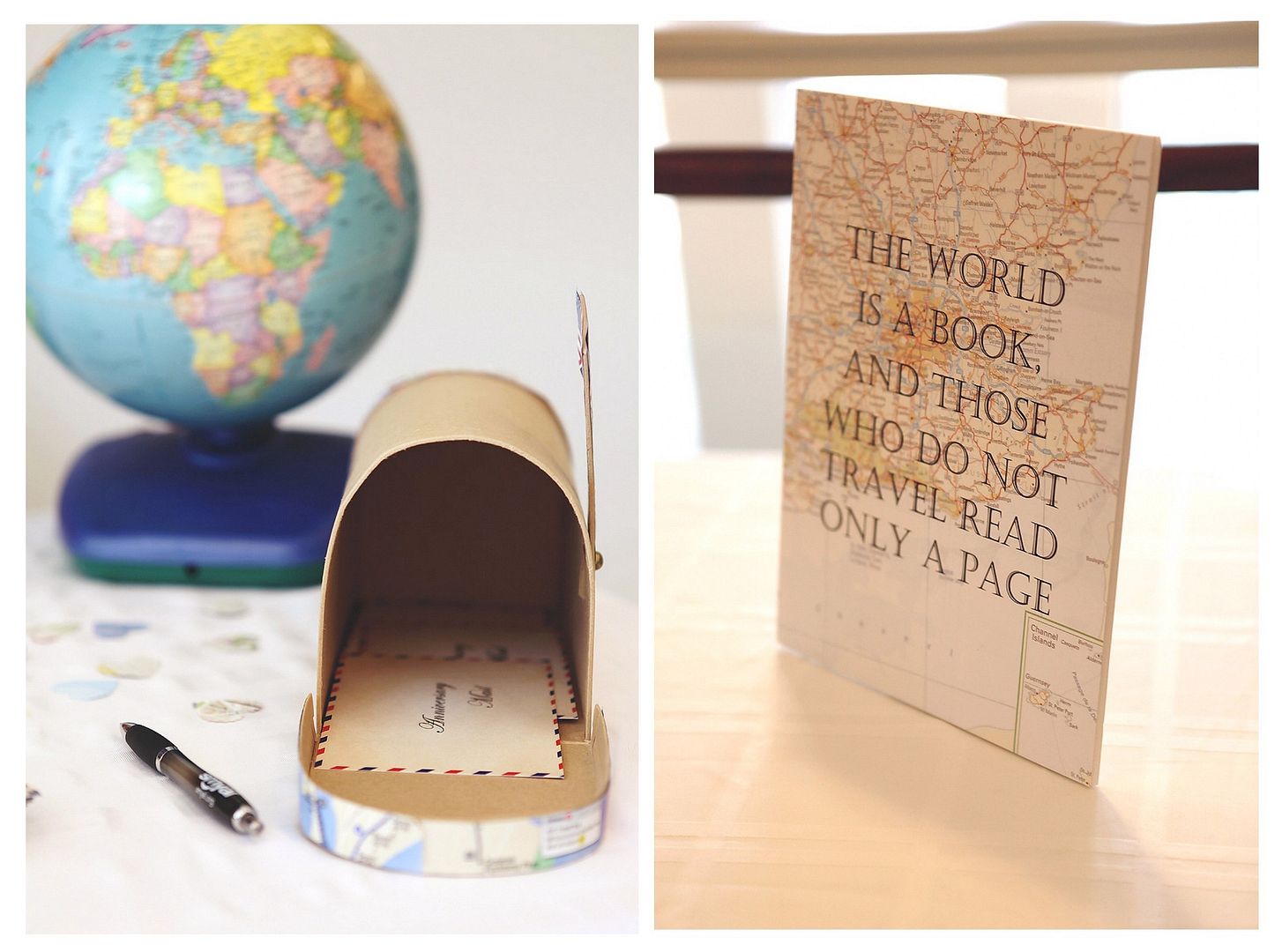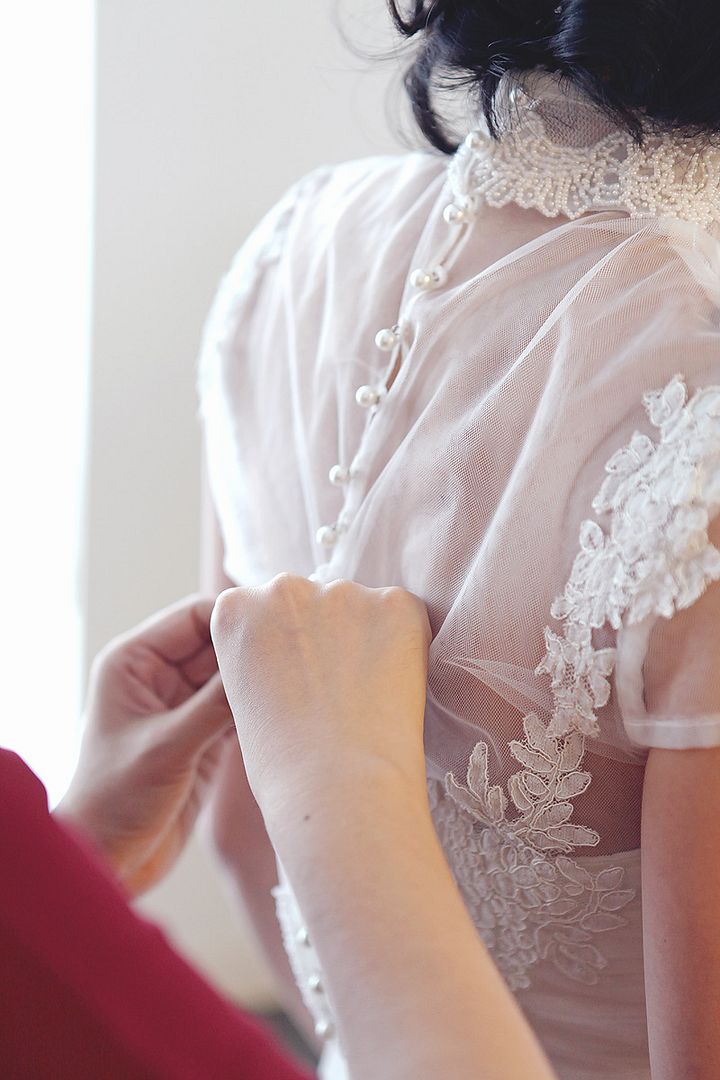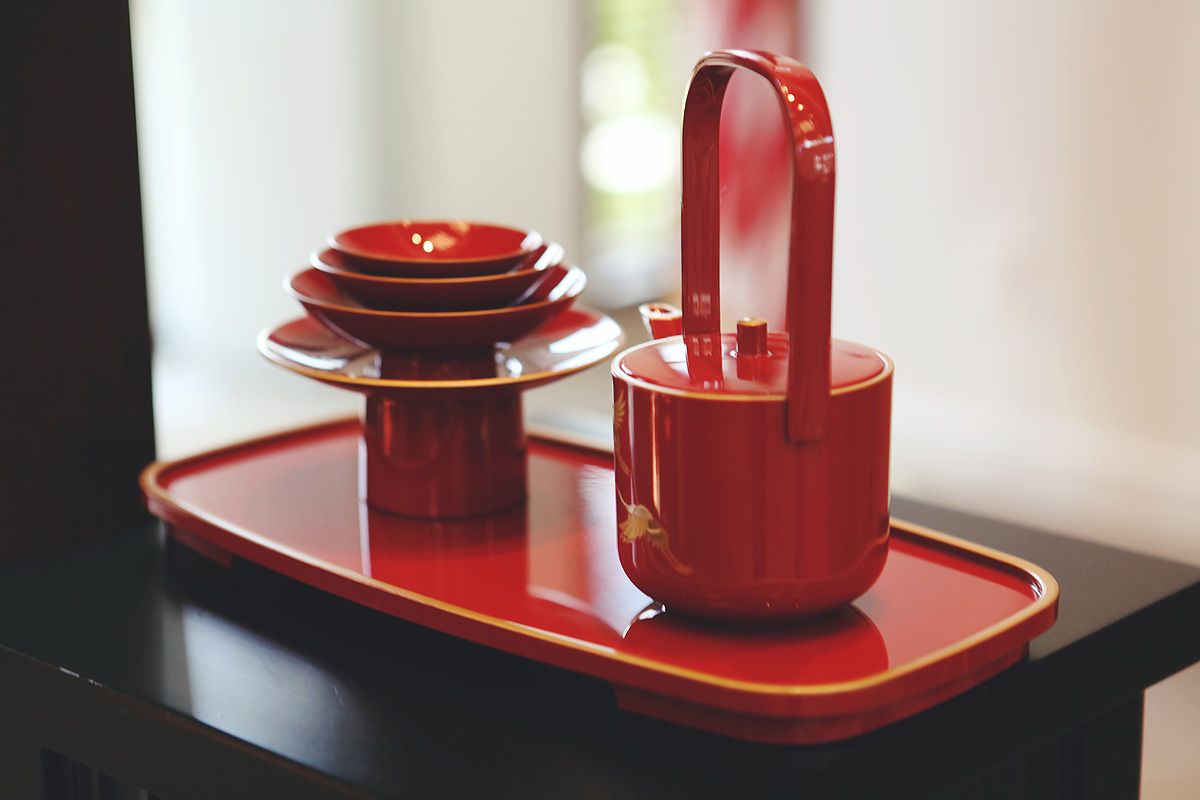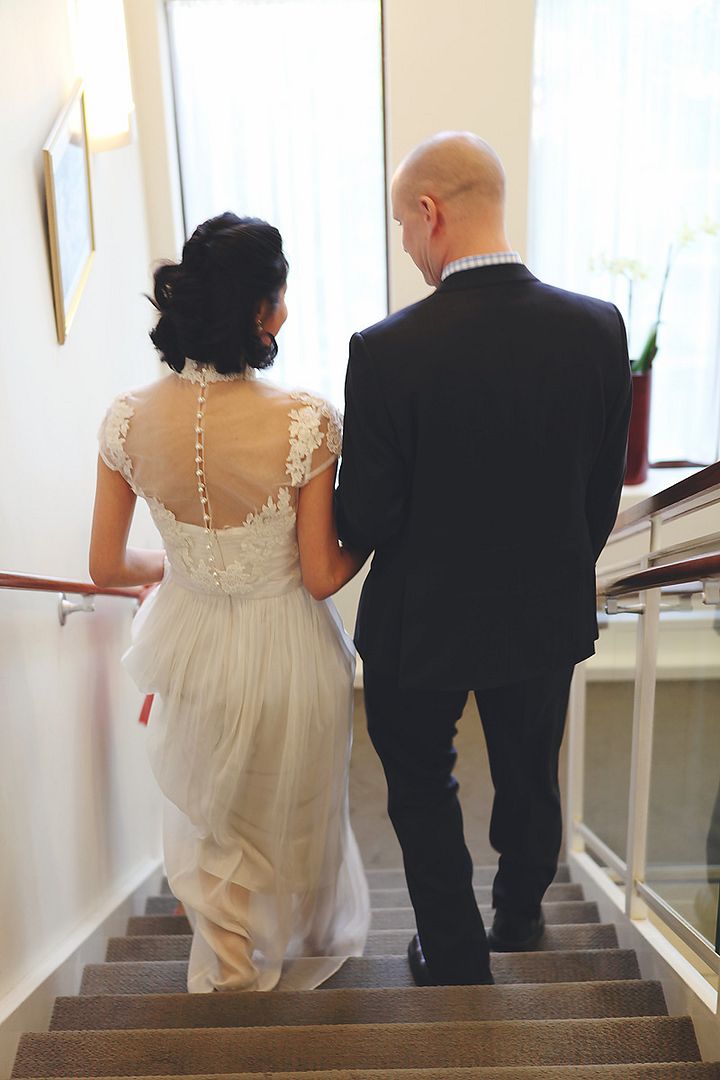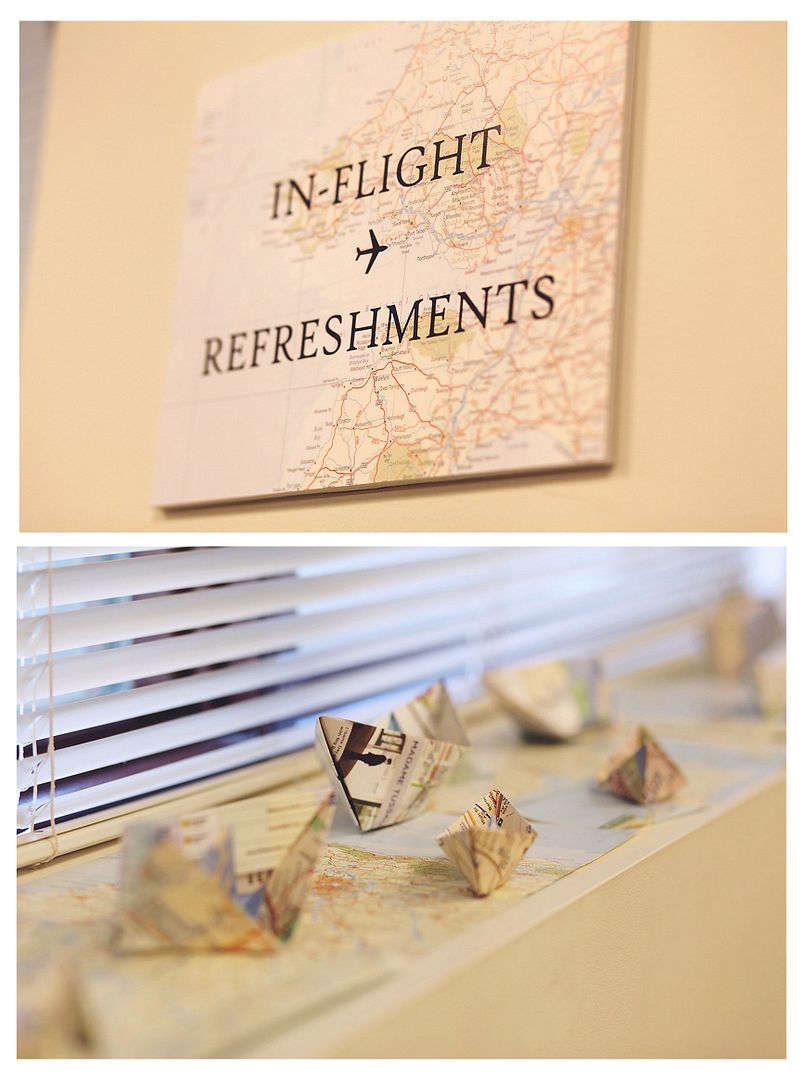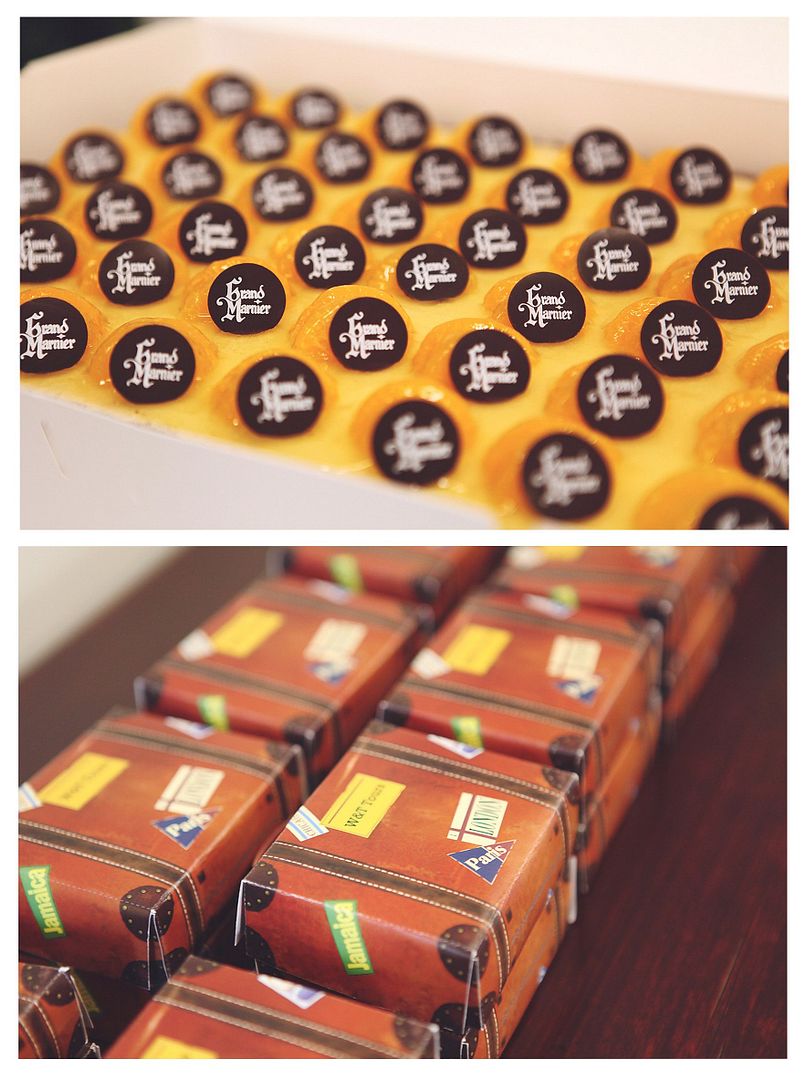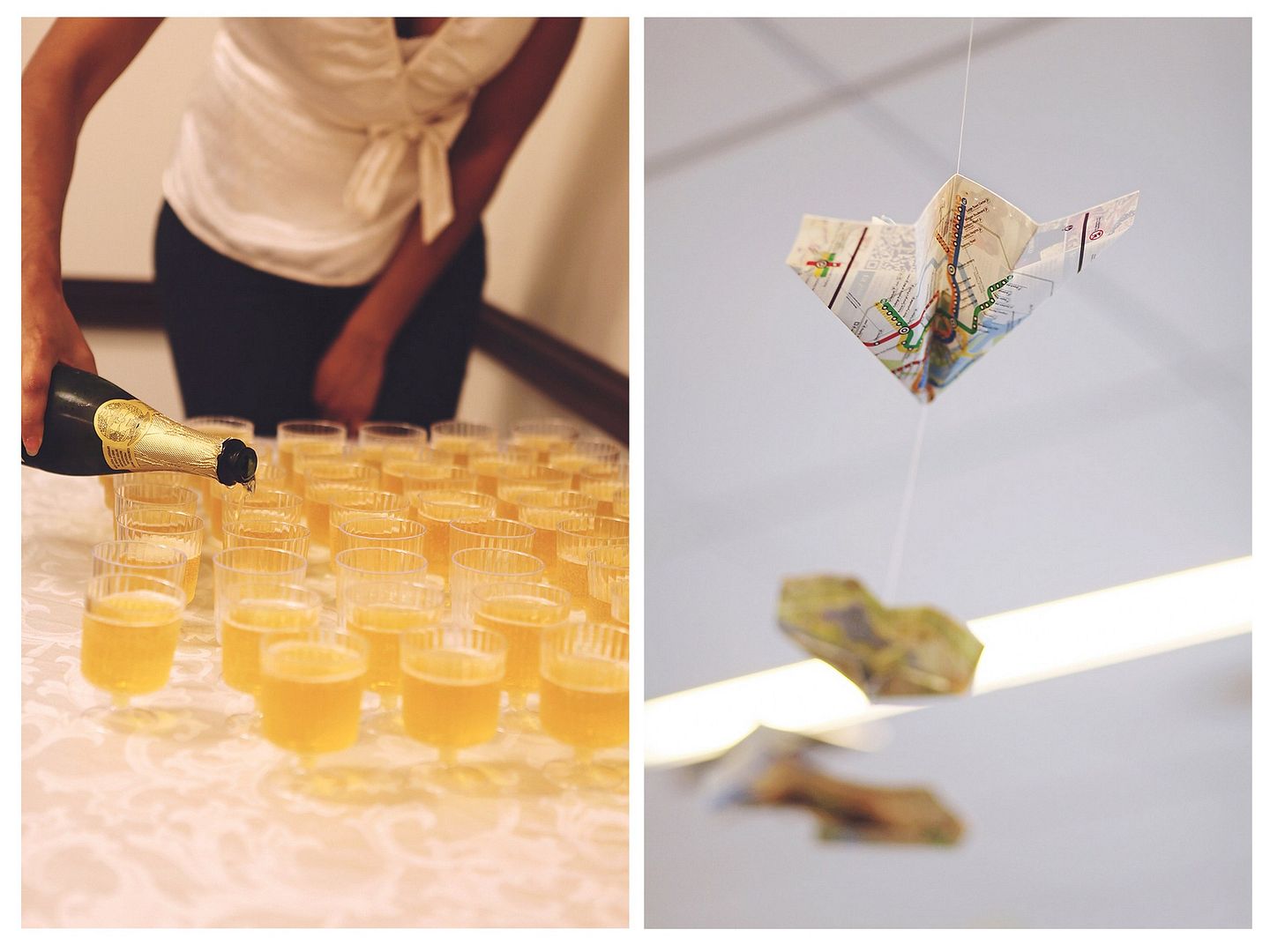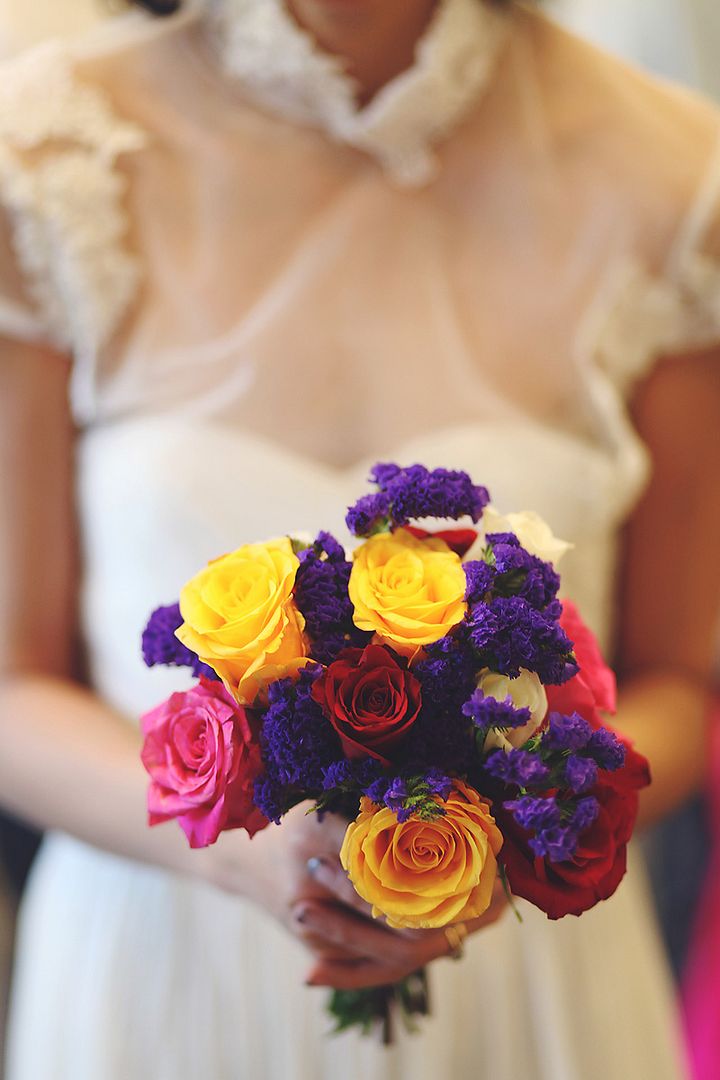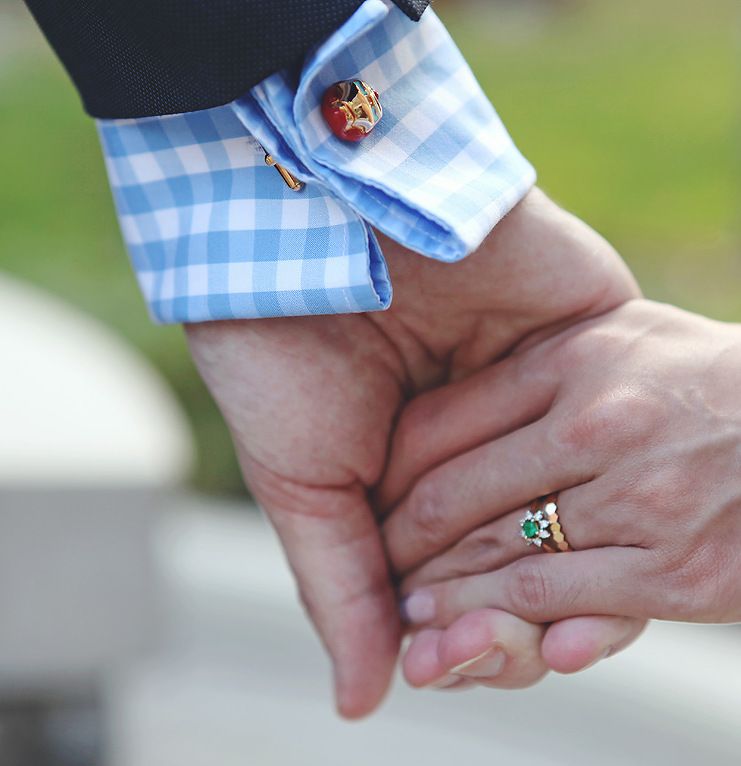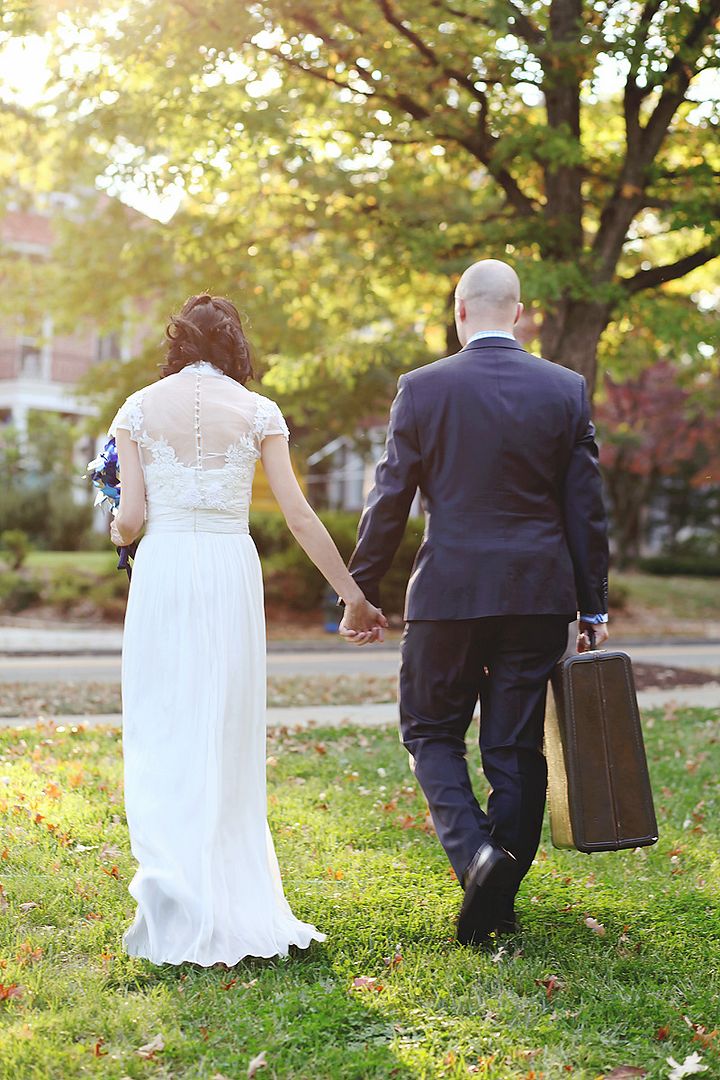 All photography credits goes to Alex Christina Photography
Bride's outfit:
Groom's outfit:
I hope you enjoyed this post! Should you have any questions with any of the wedding-related questions from this post, I'd be more than happy to answer them. Just leave a comment or send me an email. May this be the start of prolific posts once again! 😀