Another favorite of mine is pleats, and here is an outfit with pleats on both the top and the bottom.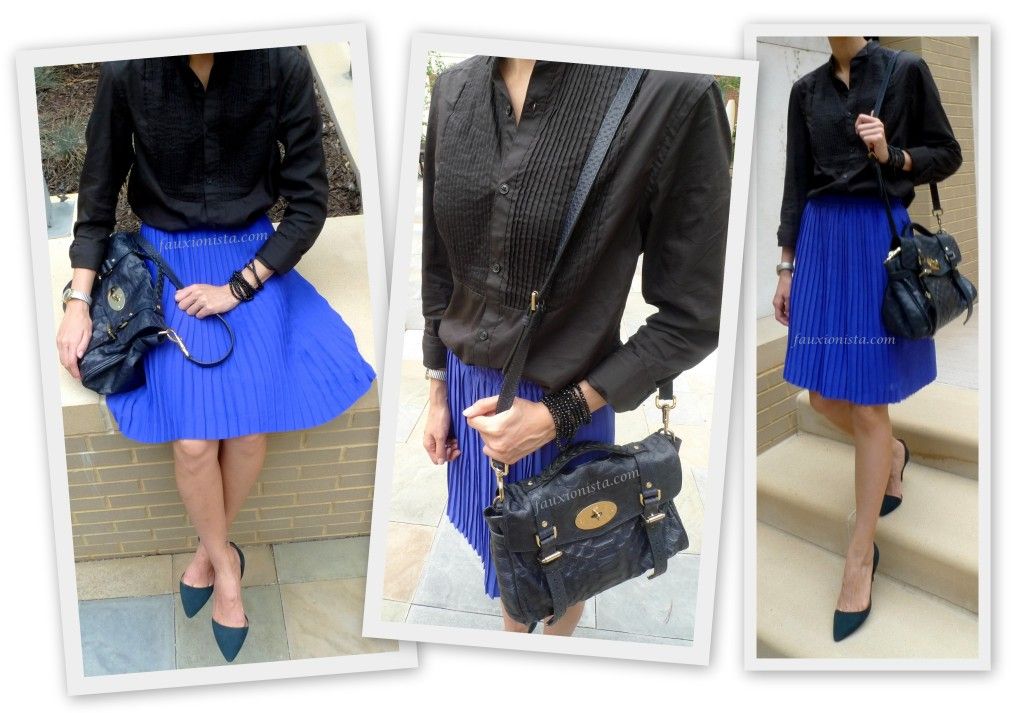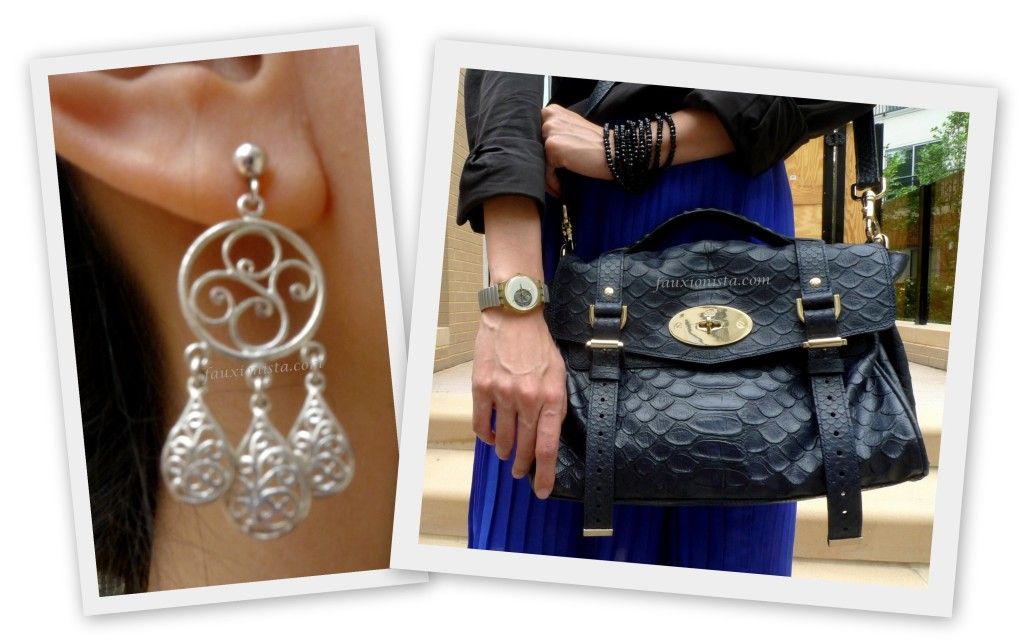 Top: H&M Men 2010
Skirt: Banana Republic S/S 2012
Bag: Mulberry Alexa Silky Snake in Nightshade S/S 2012
Shoes: ZARA S/S 2011
Earrings: Souvenir from India
Bracelet: H&M 2011
Watch: Swatch circa 2000
I love pleated skirts and can't quite get enough of them. I'm glad that they are back in trend as that enables me to stock up! Heh. That aside, this $5 shirt from H&M Men is awesome. It's cotton but not wrinkly and I even have one in white! What can I say, I love black and white. And oh, let's not forget the classic tuxedo pleats, too.
Do you like pleats?