While I'm on a self-imposed clothing ban, I have been shopping for accessories instead and I bought the J Crew Giraffe charm necklace during the Columbus Day sale at Leesburg Corner Premium Outlets while my family was here visiting. I had previously spotted the necklace when I was there with a friend back in June as I helped her shop for work outfits. I didn't buy it then as I didn't think it was worth shelling more than $20 for the necklace (retail price $24.50). My friend however bought the Elephant charm necklace!
Fast forward to Columbus Day weekend, all the stores were having sale and it was 25% off all jewelry at the store. That meant it was less than $20 and I gladly bought the necklace! (Yes, I'm a little weird as I set caps on categories of items and for the most part refuse to pay more than my cap budget.)
Without further ado, here's the adorable giraffe…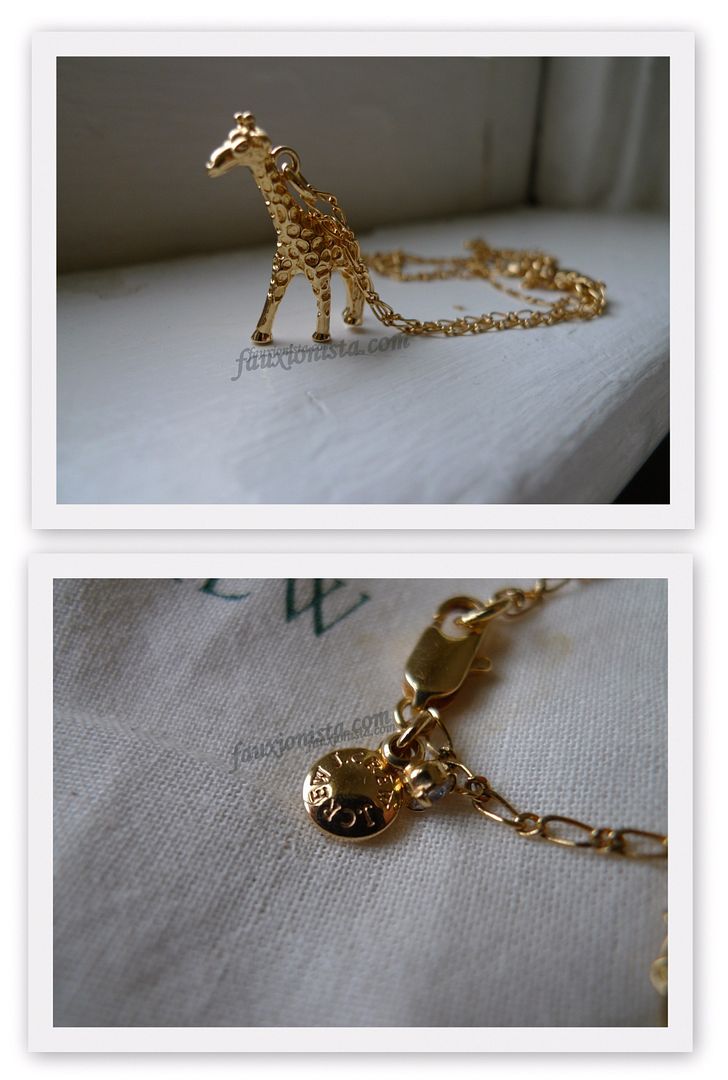 Close-up details of the J Crew Factory Giraffe Charm Necklace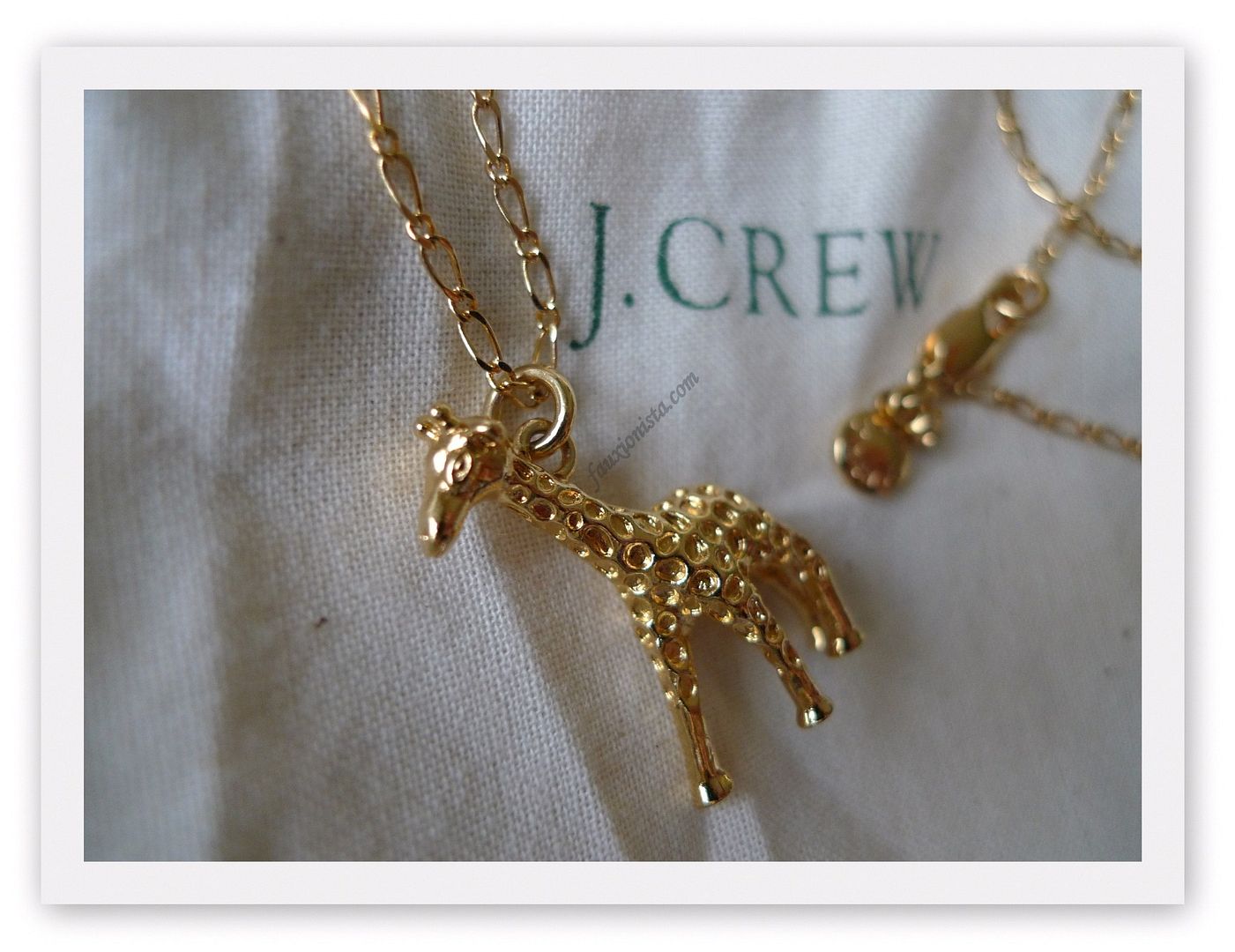 J Crew Factory Giraffe Charm Necklace $14.50
The adorable necklace comes with a small dust bag. Although the necklace is cheaper online, there is a shipping charge of $4.95. However if you don't have a factory outlet near you, your best bet would be to order online unless you reside outside of North America whereby eBay would be your best bet instead.
I have worn this necklace numerous times and have received many compliments on it. By far the necklace looks brand new and I guess time will tell if  the gold plating will tarnish or fade. For now, I'm happy with my purchase!
Also, to give a back story as to why I adore this necklace (or more accurately why I adore giraffes), I was nicknamed as one since primary school (elementary school). I was always one of the tallest in class, if not the tallest, thus my friends promptly nicknamed me giraffe. I've since have an affinity for it! Heh.
Do you have a particular animal/creature that you have an affinity for? Kindly share!