Today was slightly warmer than the past couple of days, so here's an outfit post where I'm not all bundled up, and just wanna hide under the covers!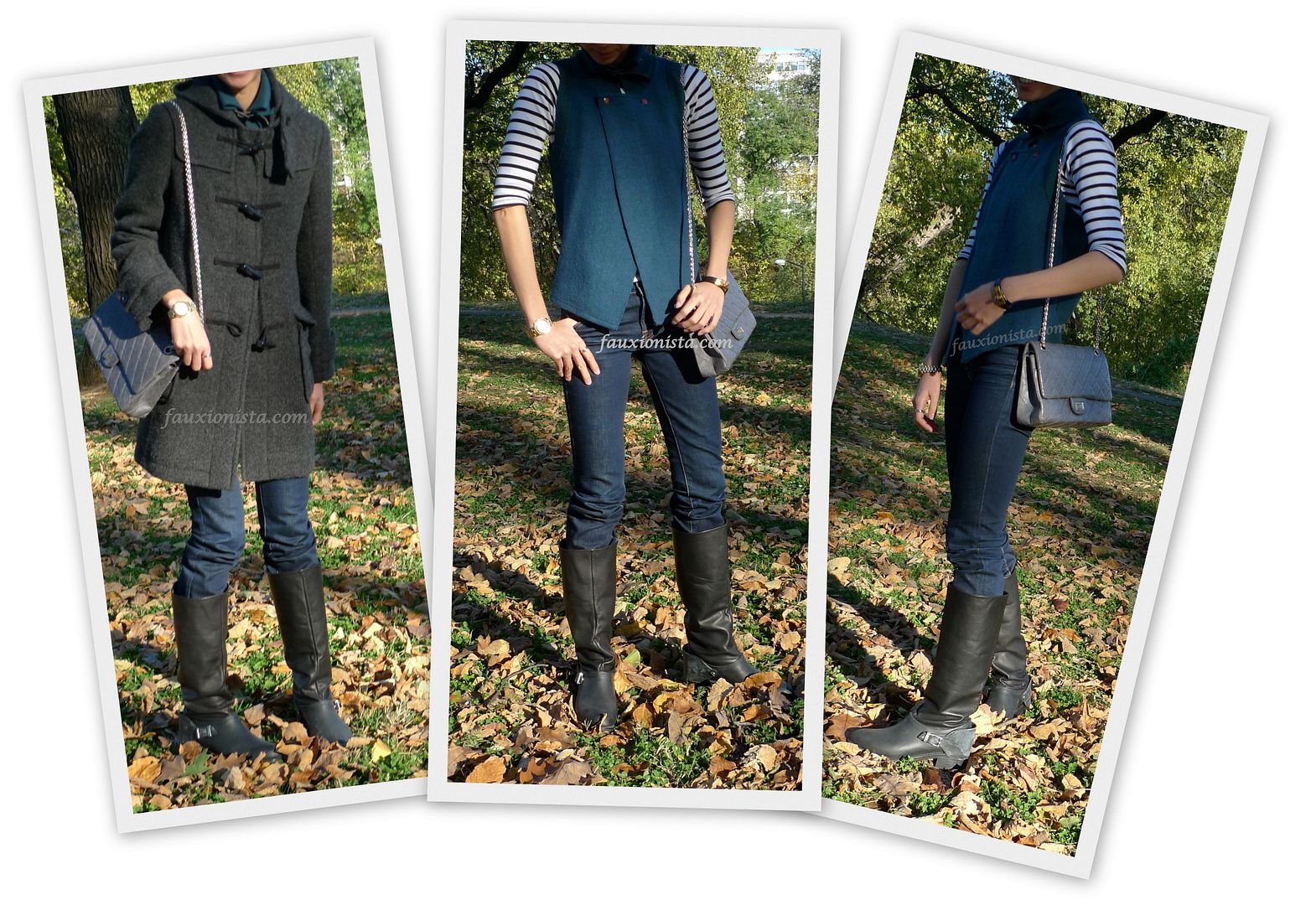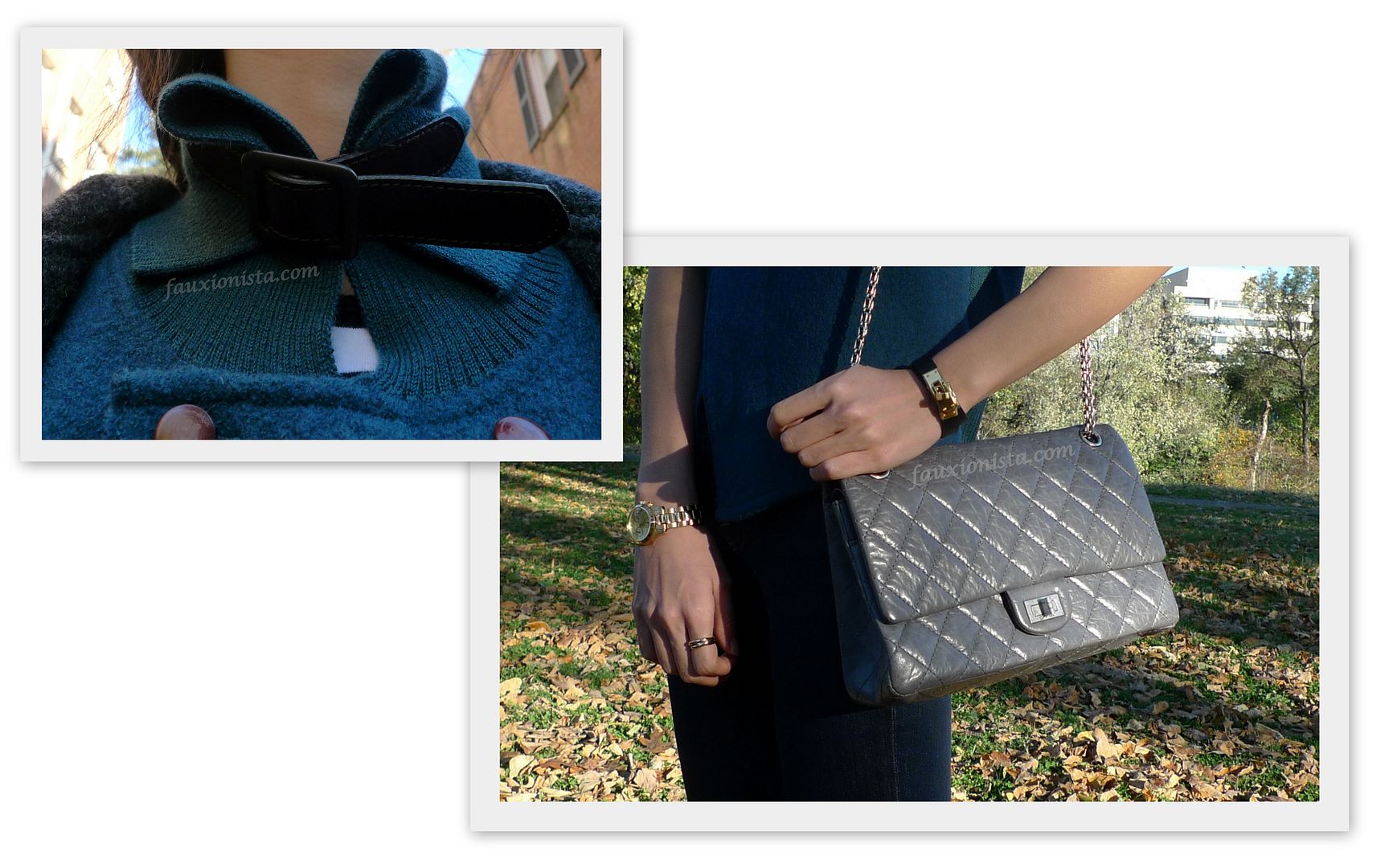 I centered this outfit around the teal wool cape-like vest sweater that my sister bought for me. (Cape = fly, thus the title of my post, get it?) My lovely sister has a habit of buying clothes for me and she gave this to me during her visit recently. (The last time I went home, she had a stack of clothes that she bought just for me from all her travels. Do I have the best sister or what?!)
While I might not have purchased this for myself (I tend to shy-away from trends), I enjoy pairing it with what I have and have paired it with multiple outfits in the past week! I love the buckle on the neck which lends an equestrian style to it and teal compliments my skin tone well. This has quickly become a favorite item for me this Fall (which feels very much like Winter already!) and I foresee myself wearing it a lot!
Do you have any cape-like garments in your wardrobe? How do you style them?
In any case, Happy Friday!