ZARA Wrap MIni Skort $49.90
 First, let me say that I'm wishing for Spring weather as it's a mix of rain and snow outside but since it's humid, there's no snow on the ground. Okay, now back to regular programming. I recently spotted this ZARA Wrap Mini Skort online and love the unique, clean simple aesthetic. I love the asymmetric hems on the front, the folded trim on the top, and the fact that it has pockets!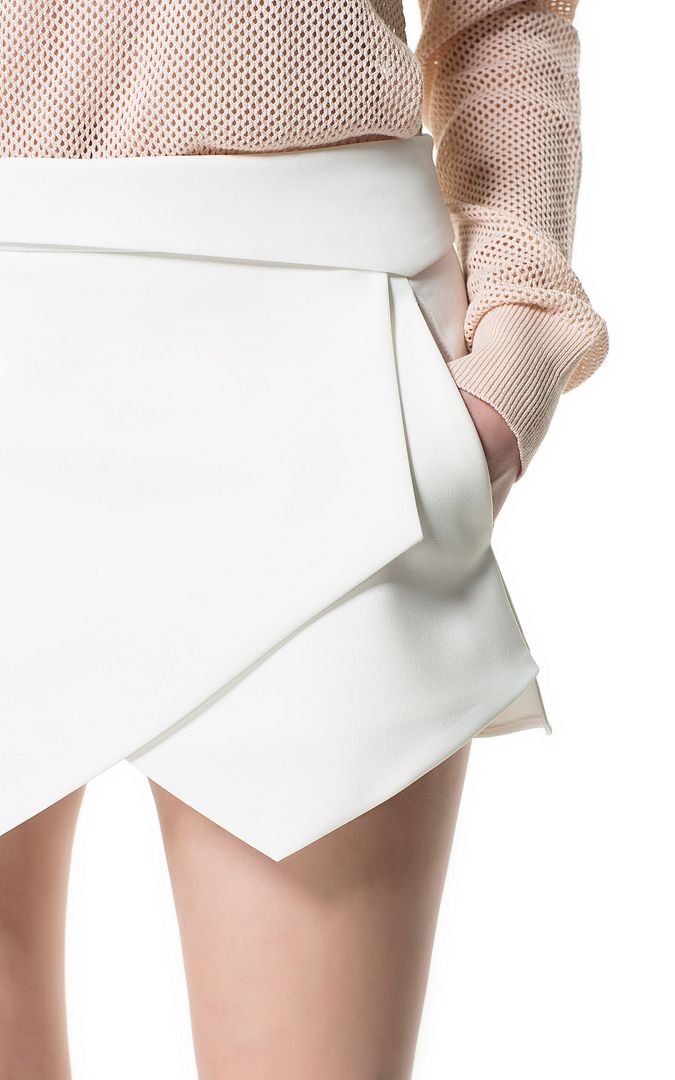 ZARA Wrap Mini Skort Details
However, as much as I love the skort, I won't be purchasing it for a two reasons: 1) it's white, and 2) it's not work-appropriate. As much as I love white (I have just about any garment in white), I shy away from white bottoms for the most part because it's not practical. I'll be sitting and being the klutz I am, constantly bumping into things and the white bottom will get dirty in no time! As such, I'd ideally like it either in navy, gray, black or better yet, color-blocked in black and white which is a huge Spring trend for the year. I think it'd be perfect if the front panel and the entire back was black with white on the folded trim and the other bottom panel of the skort as you'll see below.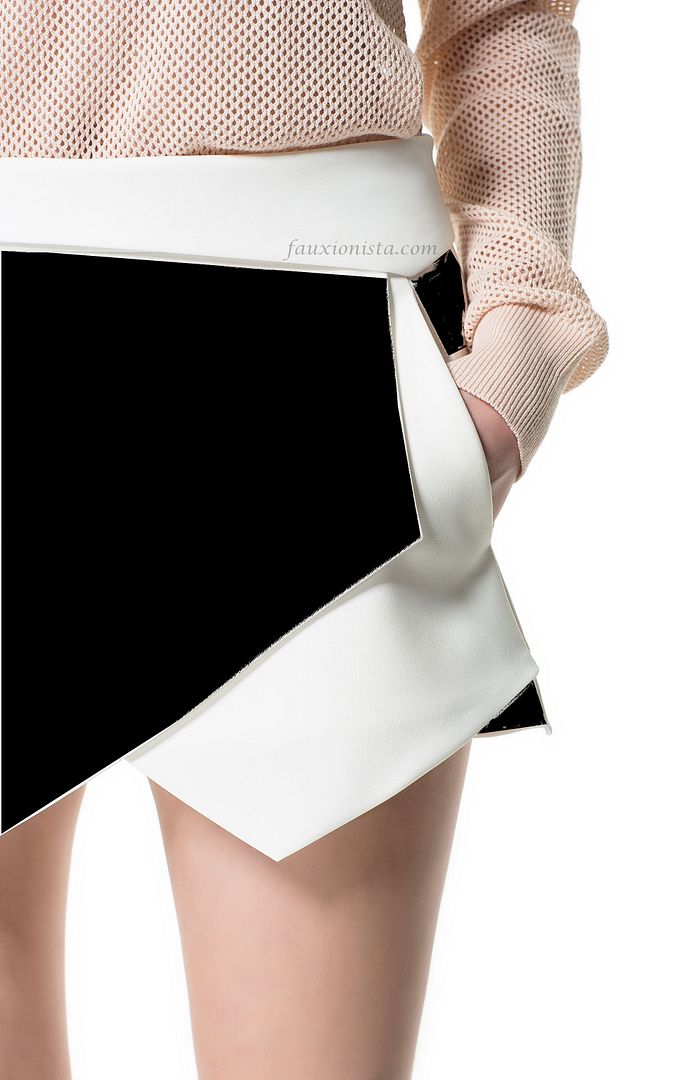 My color-blocked black & white version
The second reason for not purchasing the skort is a valid reason for me as I spend most of my time at work and I like my clothing to be work-appropriate as much as possible to get the bang outta my buck, so to speak. Besides, I'm being honest with myself that I don't wear such short shorts as much and prefer skirts over shorts in the warmer temperature. Ideally, right above the knee would be fantastic.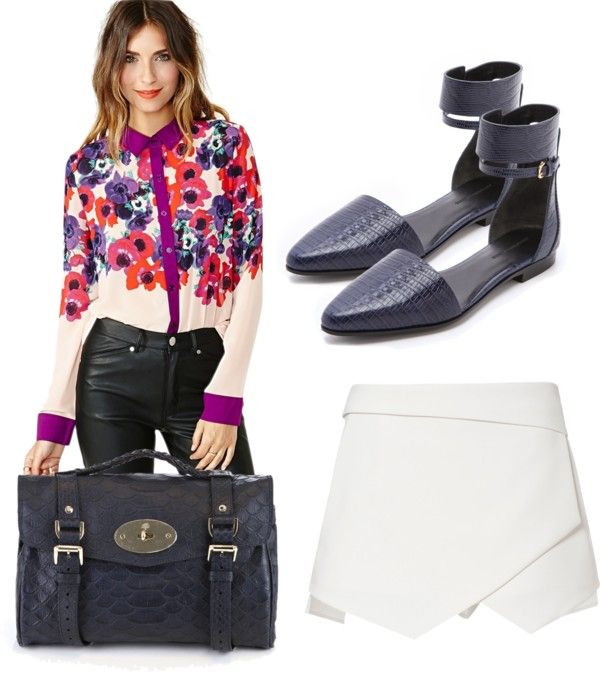 While I will not be buying the wrap mini skort as much as I love the item, I can't help but dream out outfits of it in my ideal version. The outfit above would be one that I'd wear with my ideal skort incorporating florals, another Spring trend for the year. (click on the images for the respective items.)
What do you think of my ideal version of the skort? And what are you wishing for this Wednesday? 🙂