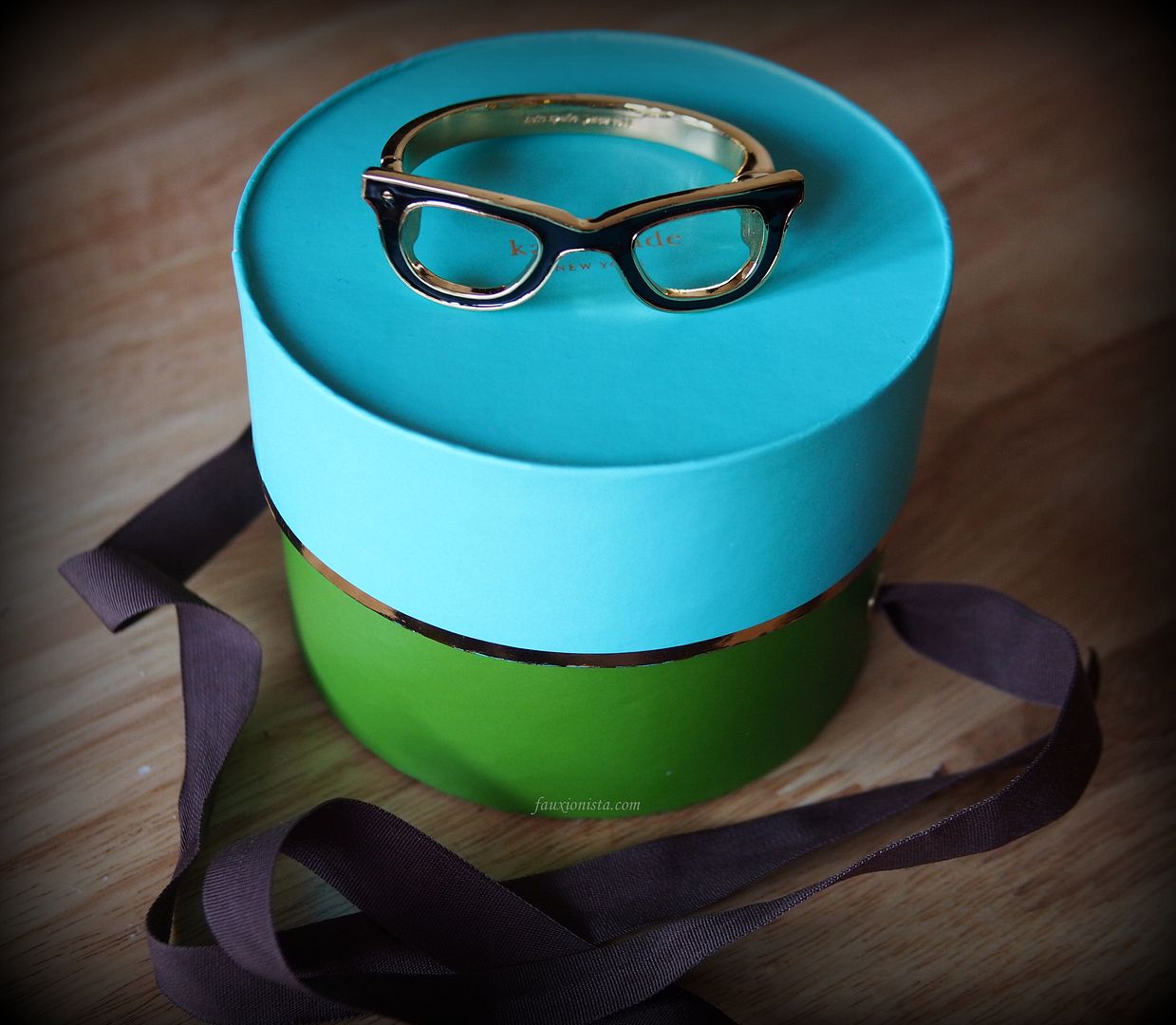 Kate Spade Goreski Glasses Bangle
While my style tends to veer towards the simplistic classic lines, accessories are way for me to inject some fun and whimsy to my outfits. I spotted this Kate Spade Goreski Glasses Bangle under its new arrival items and patiently awaited for a sale or coupon to purchase it. At 25% off with a coupon, the price was still a little higher than what I wanted to pay but I eventually justified the purchase with the novelty of the item. I was right, for people have also taken note of it whenever I've worn the bangle and I've received compliments or had others asking me where I bought it.
Price aside, I bought the bangle because the reviews on the site said it runs small. As I have tiny wrists, it's difficult to find bangles that won't slip right off my wrist! The Goreski Glasses Bangle has a diameter of 2.25″ which is considered small as most bangles have a diameter of 2.5″. With wrists with approximate diameter of 1.75″, the bangle doesn't exactly fit snugly but it also doesn't rotate too much when worn (partially due to the design). The magnetic hinge and a metal clasp help to keep the bangle fastened securely.
Metal Clasp on the Underside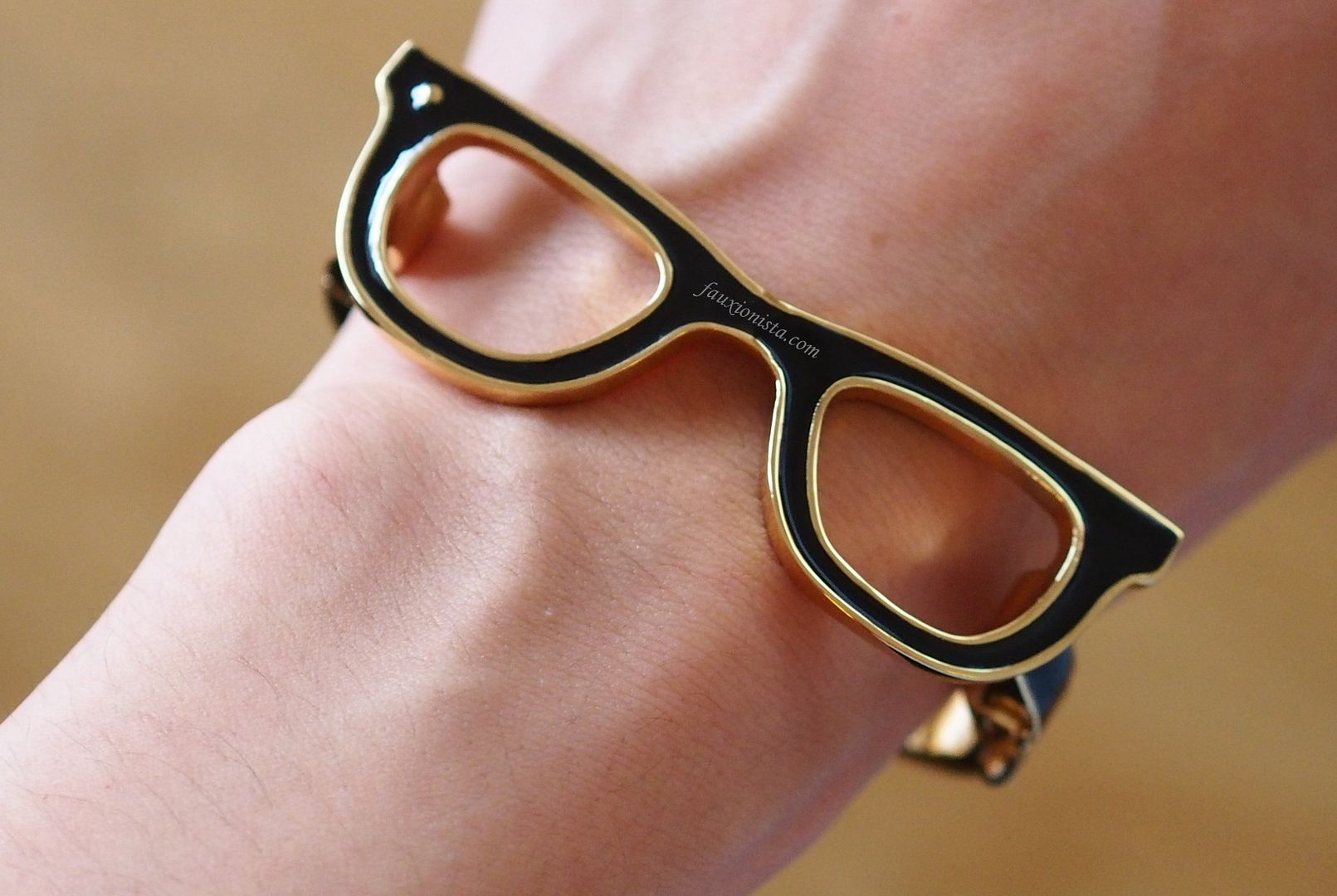 The Bangle Worn on my Tiny Wrist
While the retail price of $78 is a bit too high for my beer budget, a coupon or sale makes the price much more palatable. I've had this bangle since November and it has held up pretty well by far. Granted, I'm not wearing it on a daily basis, but I do wear it quite frequently. If you, like me, have tiny wrists, you would definitely want to consider adding this bangle to your collection. Bangles that fit tiny wrists are few and far between (This is the only bangle I own!) Besides, the only bracelets that I've found to fit snugly are the Hermes leather bracelets in XS and those are occasional champagnes to be had. (FYI, the fit of this bangle is similar to my Hermes Kelly Double Tour in S although that rotates far more than this due to the design and the material.)