It's been a while since I last did a Wishing Wednesday post! I've been working on culling my wardrobe since my move from across the pond and I'm slowly trying to assess what, if any items do I need. While today's post isn't so much about a need, it's definitely a want even though I do have a trusty trench coat. Check out the clip below (if you're on the home page you may need to click the post title to see the movie player):
I must have been living under a rock, for I only recently discovered Burberry's Bespoke trench coats. (They were launched in November 2011.) The name however, is misleading since it's customized and not really made from scratch per se.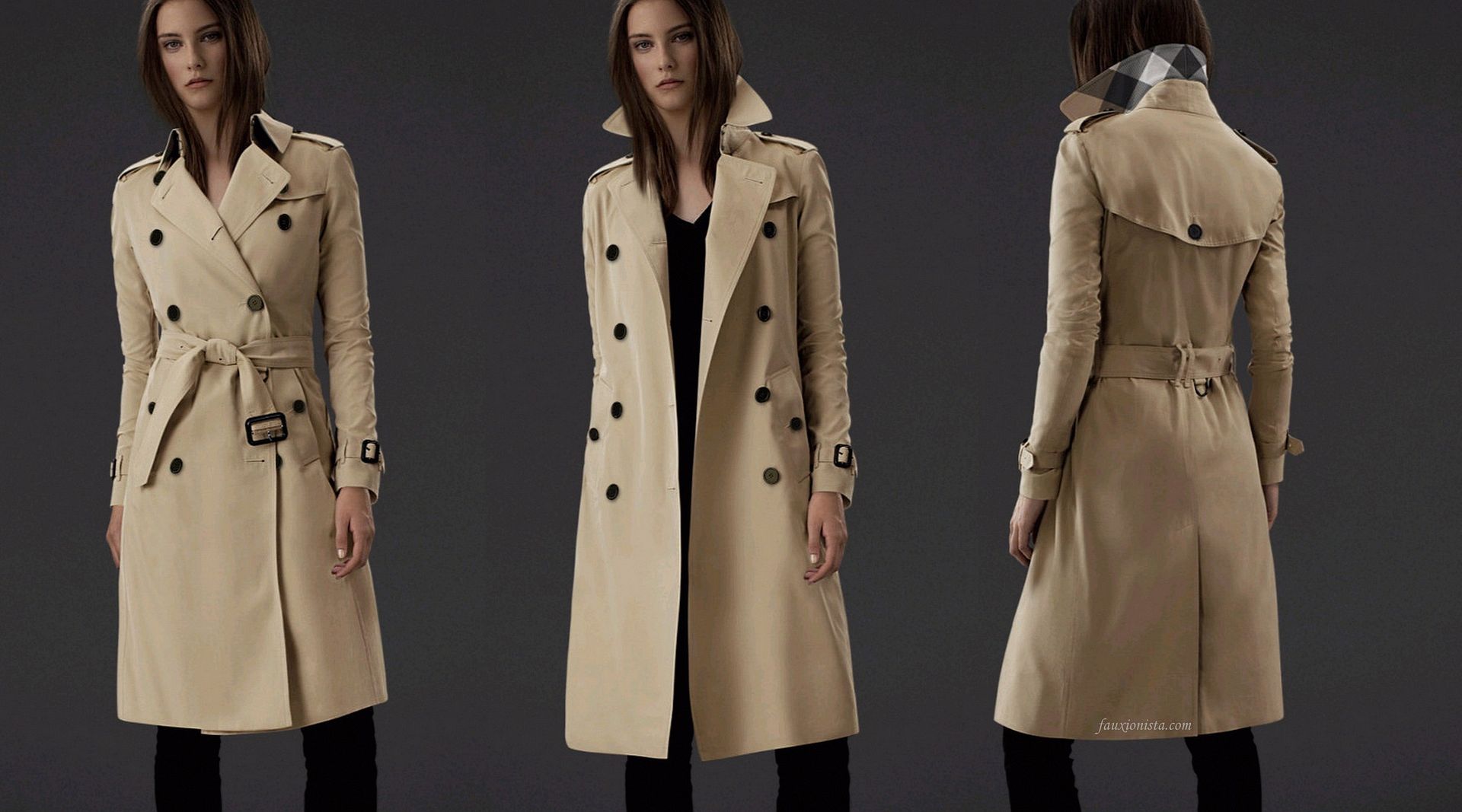 My personalized Burberry Bespoke trench coat
On Burberry's website, one can choose to customized their very own Burberry Bespoke trench coat.  There are six designs to choose from, of which one can then customize the length, fabric, color, lining, collar, buttons, belt, and monogram. Each additional item has a different price which is tallied to the total as one goes through the various customizations.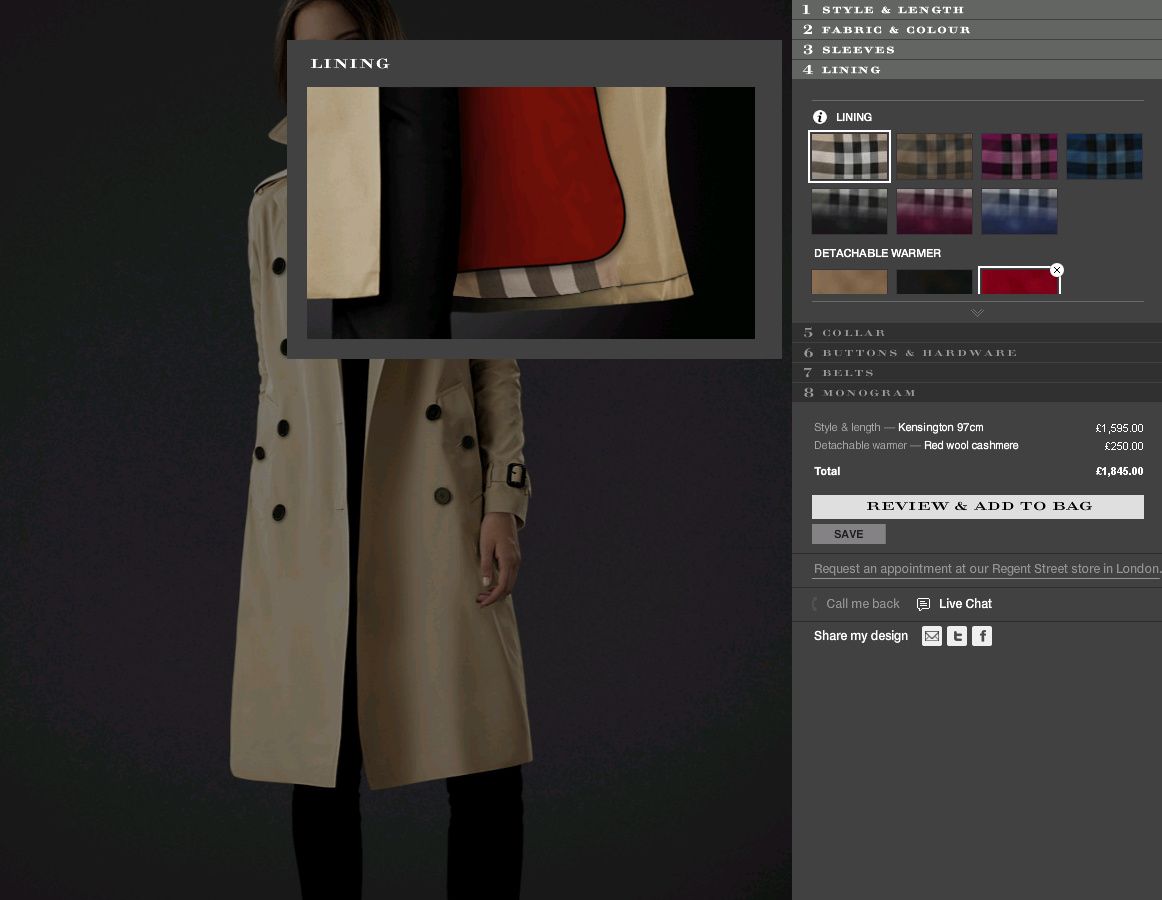 Red Cashmere Lining
For my Burberry Bespoke trench coat, I would chose the Kensington style in longer length with a detachable warmer lining in red cashmere. The detachable lining would be a great add-on as I can then wear this coat even during rainy days, which is aplenty here in London!
I would keep the rest as is and would only add my last name as initials for monogram. The trench coat however, is still far from perfect for me as I would ideally like a detachable hood. Yes, I love hoodies and they're totally functional to me! Alas, folks at Burberry probably thinks it takes away from their classic trench coat, making it less classy. Oh well, a girl can dream… 😉