We received tickets to Harry Potter World Studio Tour from one of G's cousins as our wedding gift. I was thrilled as I read all seven books and watched every single movie that was adapted from the books. We had intended to visit during the holidays in December but alas, they were fully booked/sold out! I tried calling again in January and was told that all weekends until March were booked. However, while I was on the phone with the agent, someone else canceled and we were lucky enough to take their spot for the same weekend! Needless to say, if you plan on visiting, please book in advance!
The Harry Potter World Studio Tour is located in Watford Junction, just outside of London. We took a 20-minute train from Euston in London to Watford Junction for £10.20 per person. Once at the station, there were plenty of signs to guide us to the shuttle bus that runs from Watford Junction to Harry Potter World Studio Tour. It was £2 for a return ticket on the shuttle bus and it took about 15 minutes to get to the Harry Potter World Studio Tour from the train station. (WARNING: Picture heavy post!)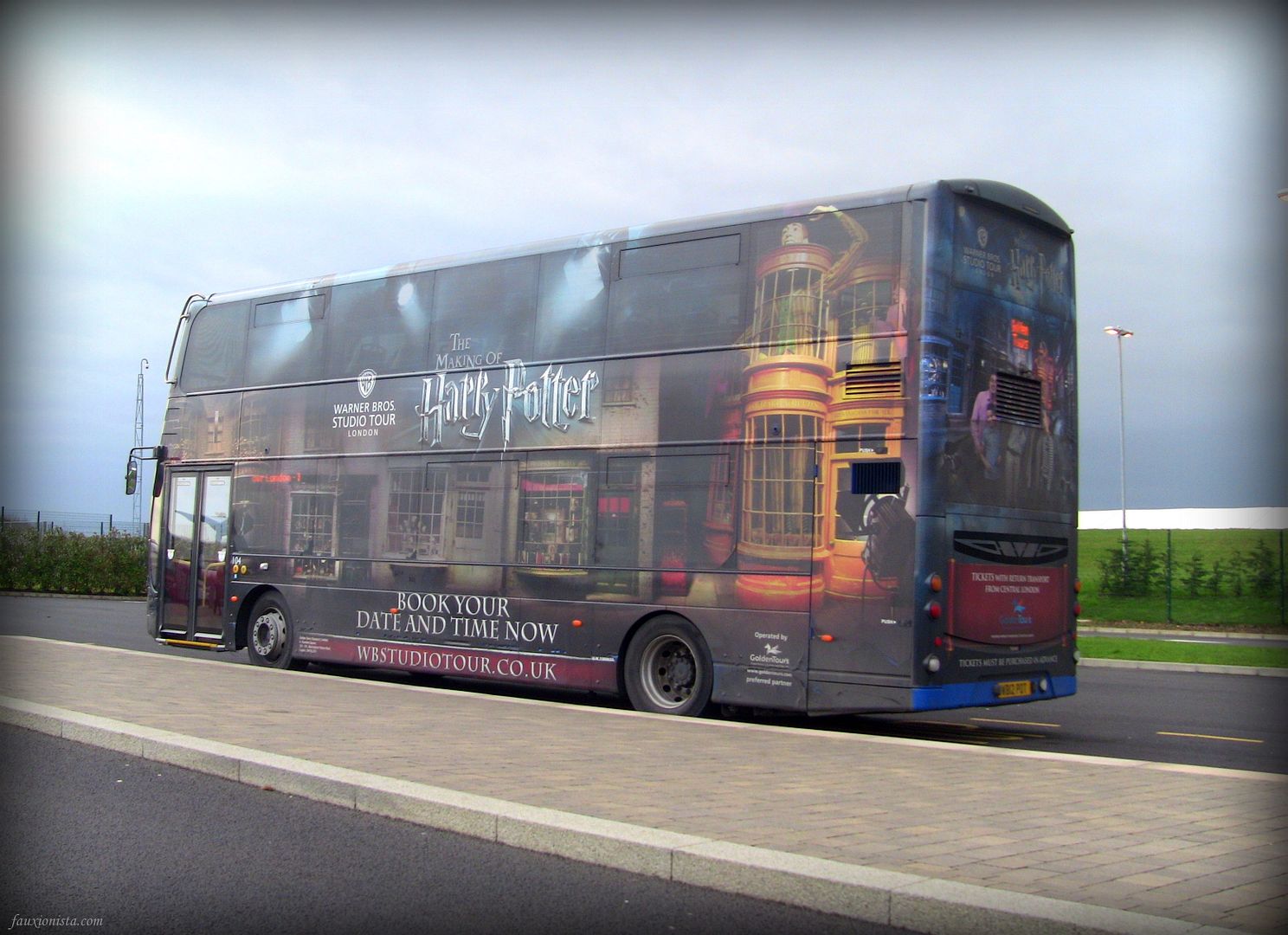 The shuttle bus that runs from Watford Junction to the Harry Potter World Studio Tour
Upon arrival, we were to redeem our tickets at the Ticket counter near the entrance. We were told to redeem our tickets no later than 30 minutes before the starting time of our tour.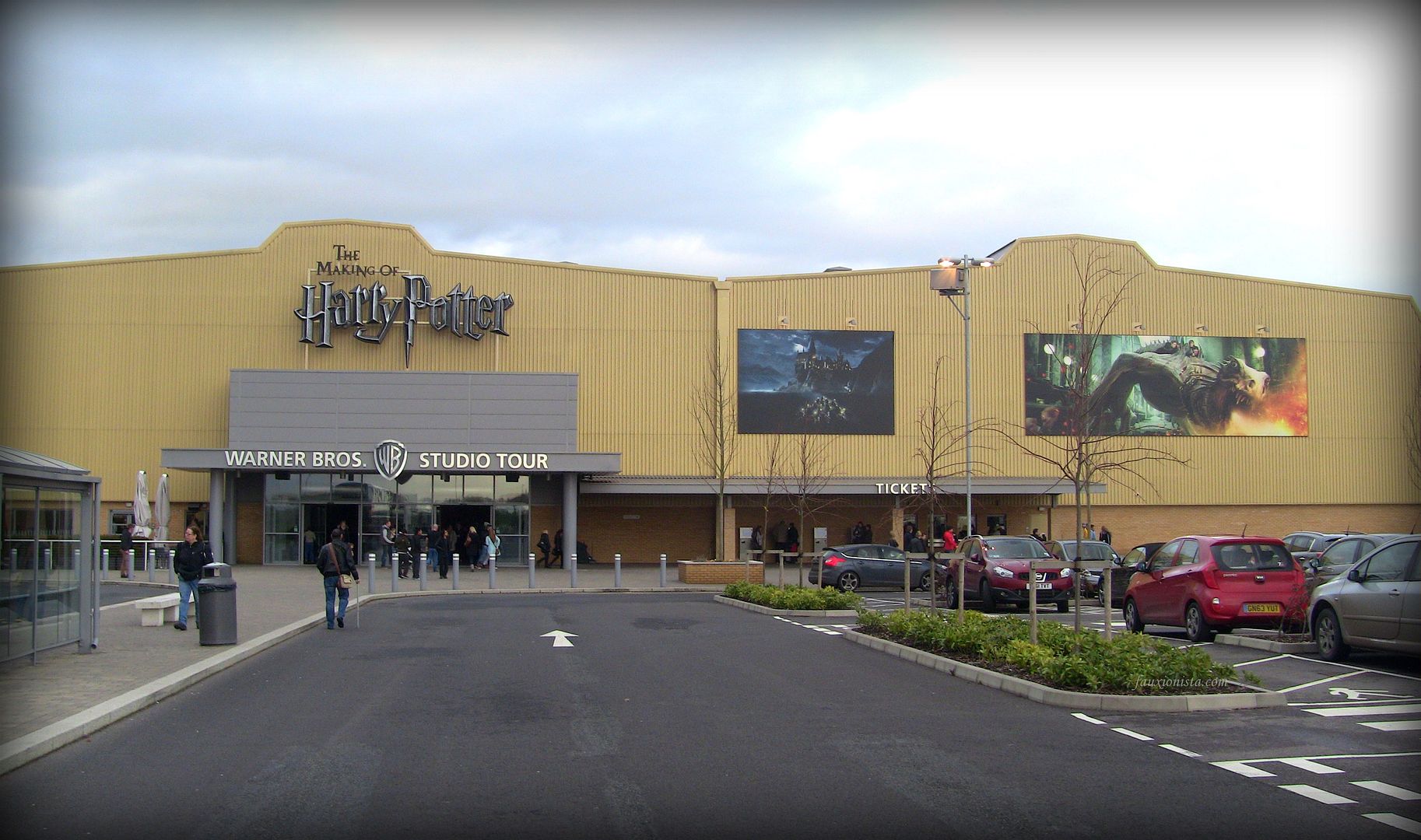 Entrance to Harry Potter World Studio Tour
Once we redeemed our tickets, we went into the Studio and wandered around the gift shop since we have a bit of time. There was a lot of memorabilia from the movies sold in the gift shop ranging from jewelry, clothing, toys, books, to food.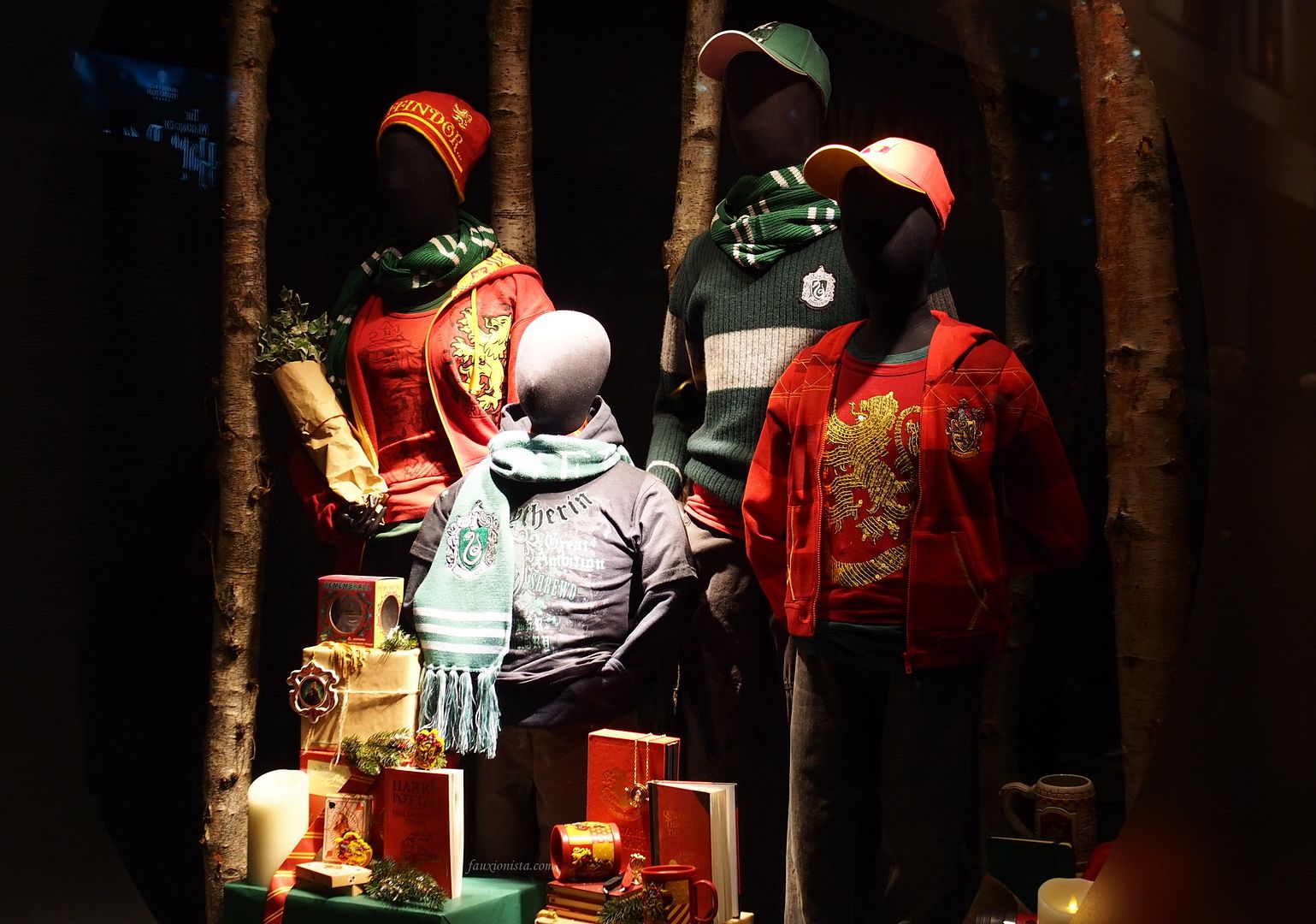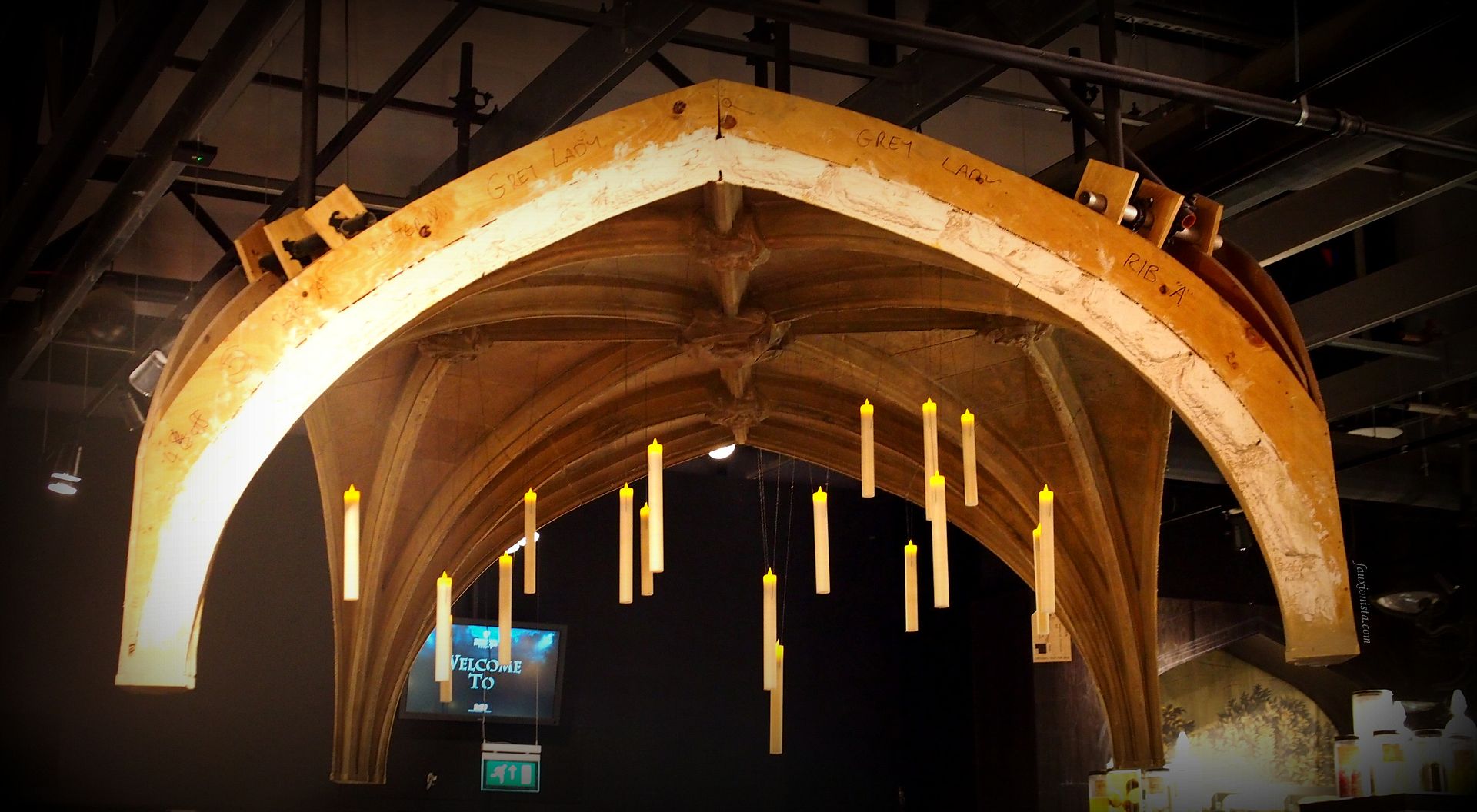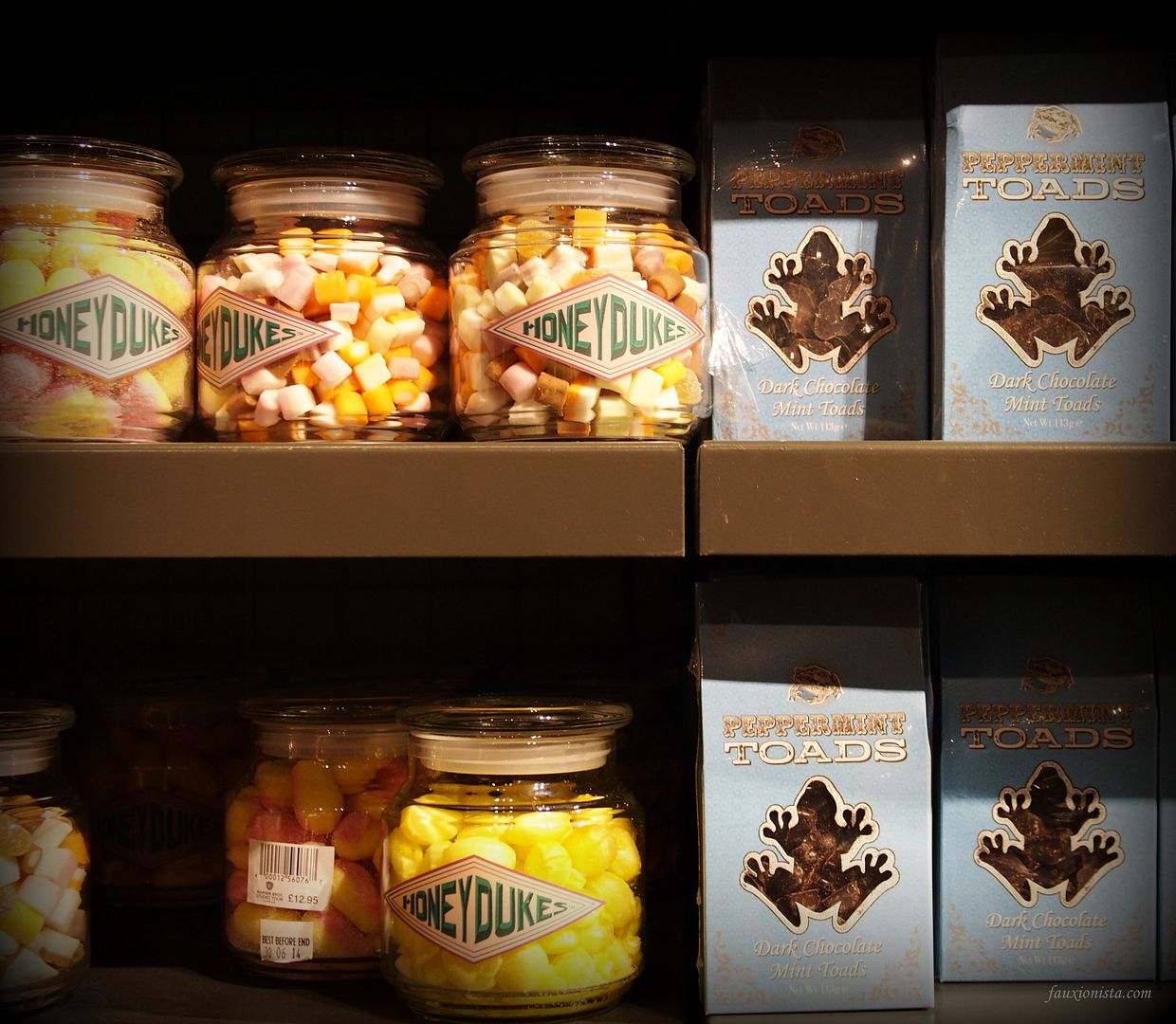 As expected, the gift shop was busy given it was a weekend and we just browsed the store without purchasing anything. We then left to get a quick bite at the cafeteria before the start of our tour. The food was decent and overpriced as most tourist places are. There was also a Starbucks on site inside the Studio. After our refreshing ourselves with some food, we stood in line for the start of our tour.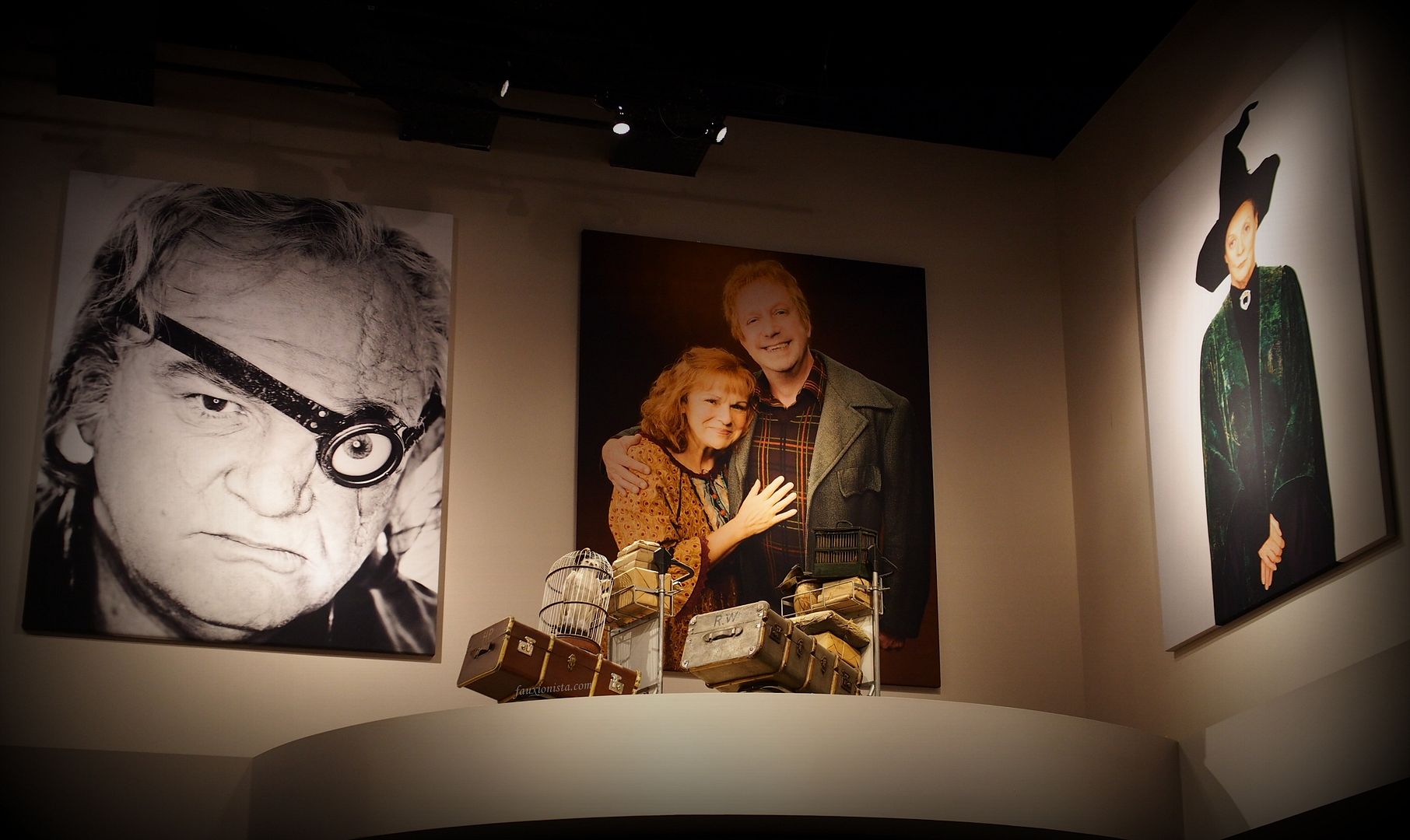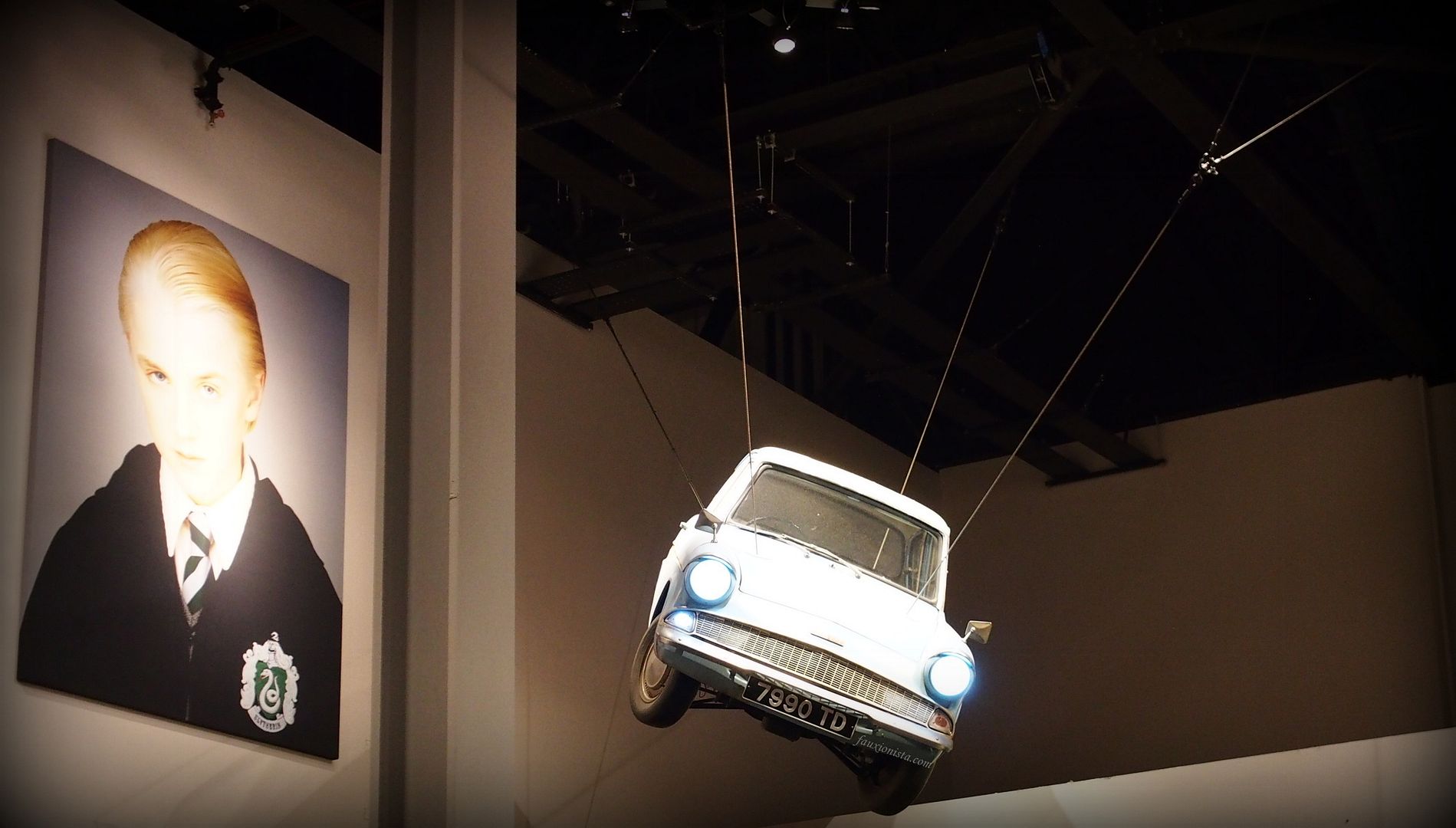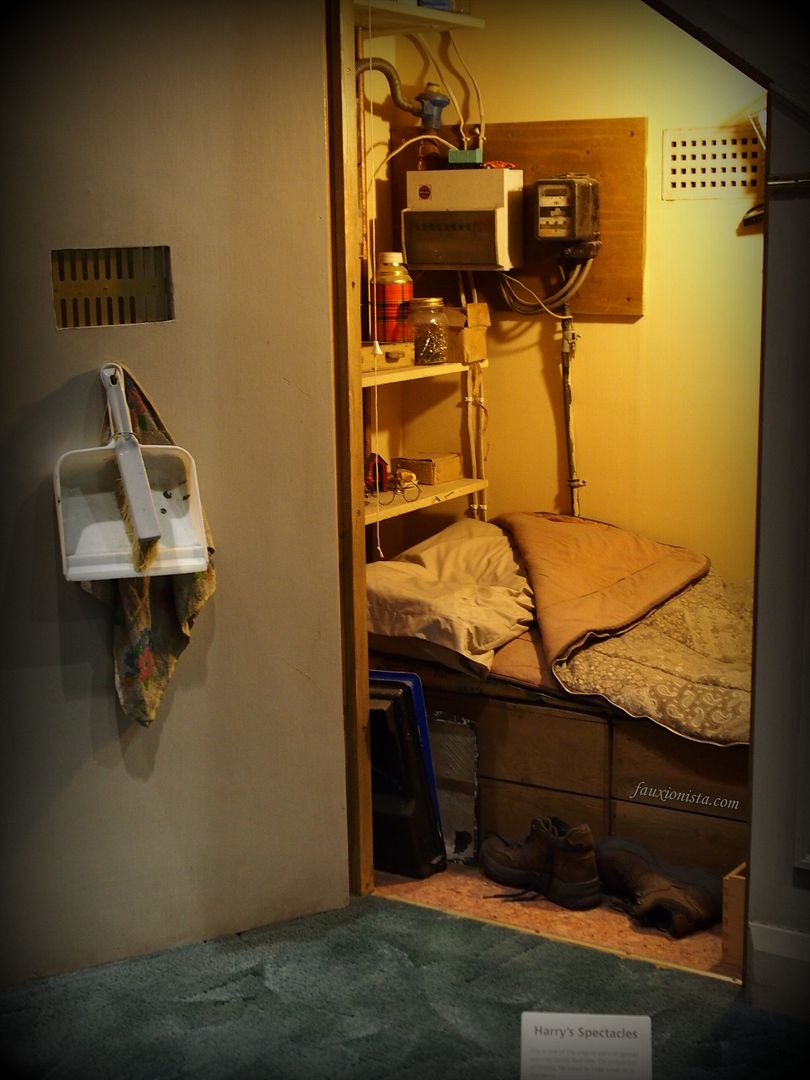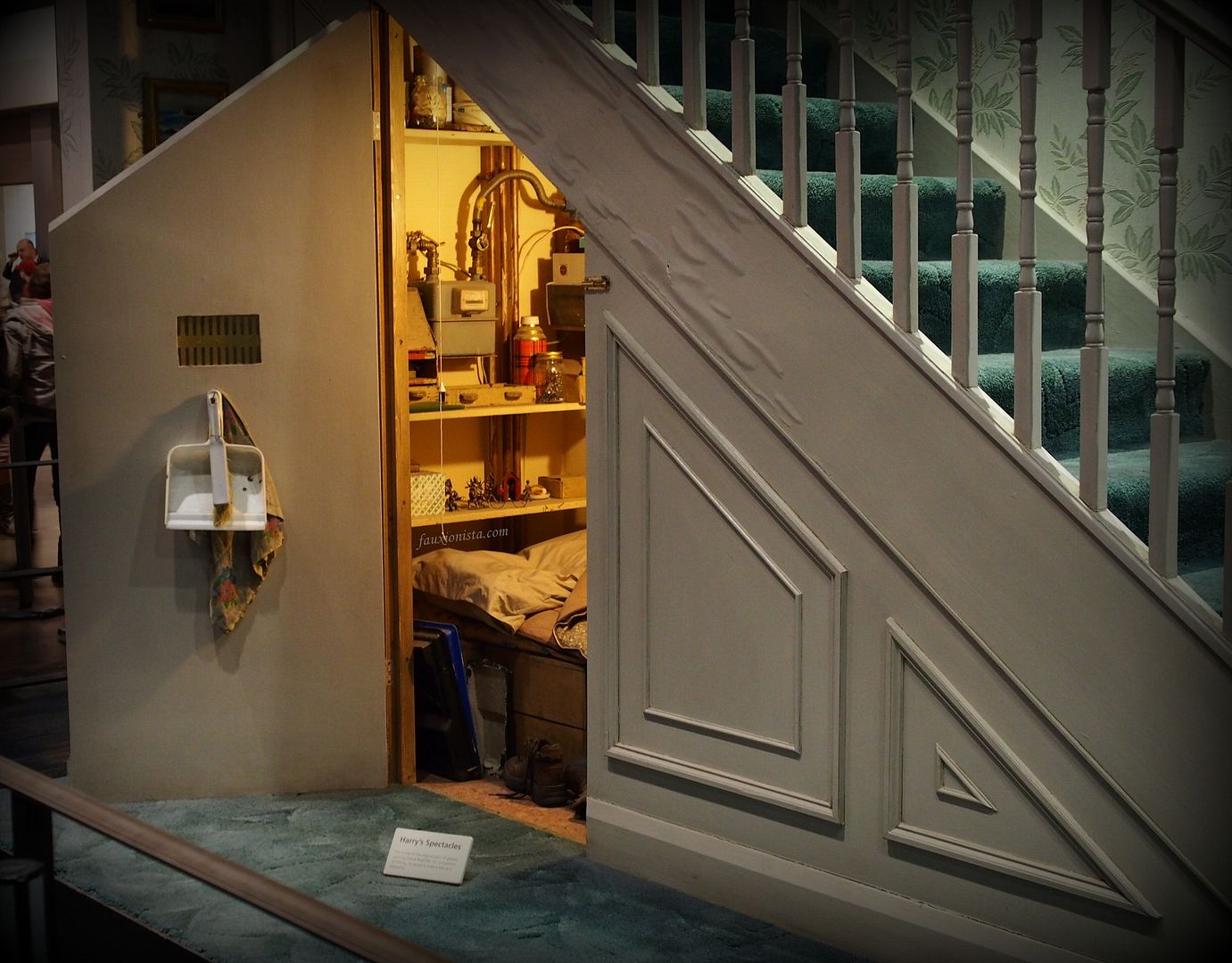 The tour then officially begins past a set of tours with a short film about Harry, Hermione, and Ron. Once the film ends, the screen is lifted to reveal the great doors to the Great Hall.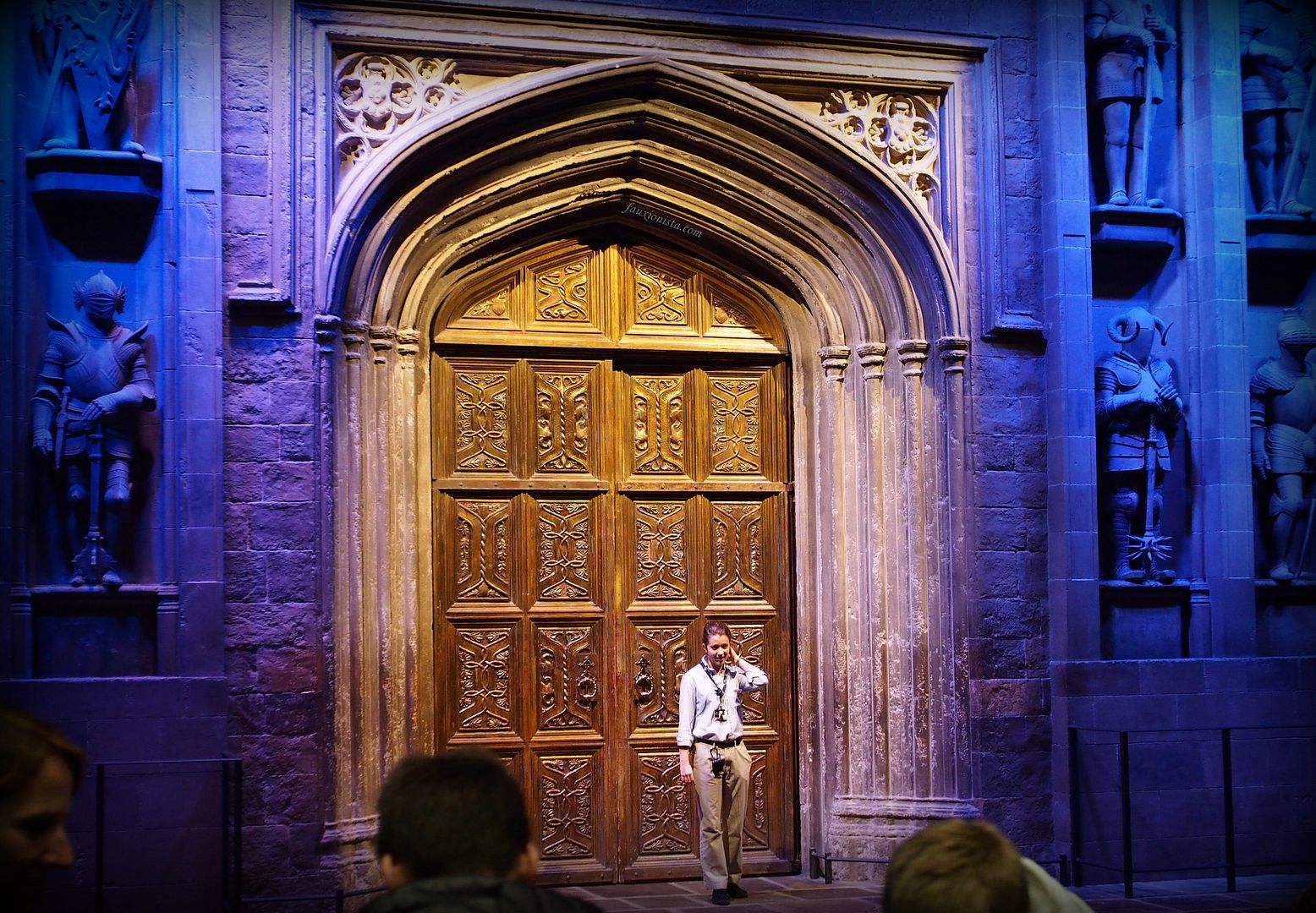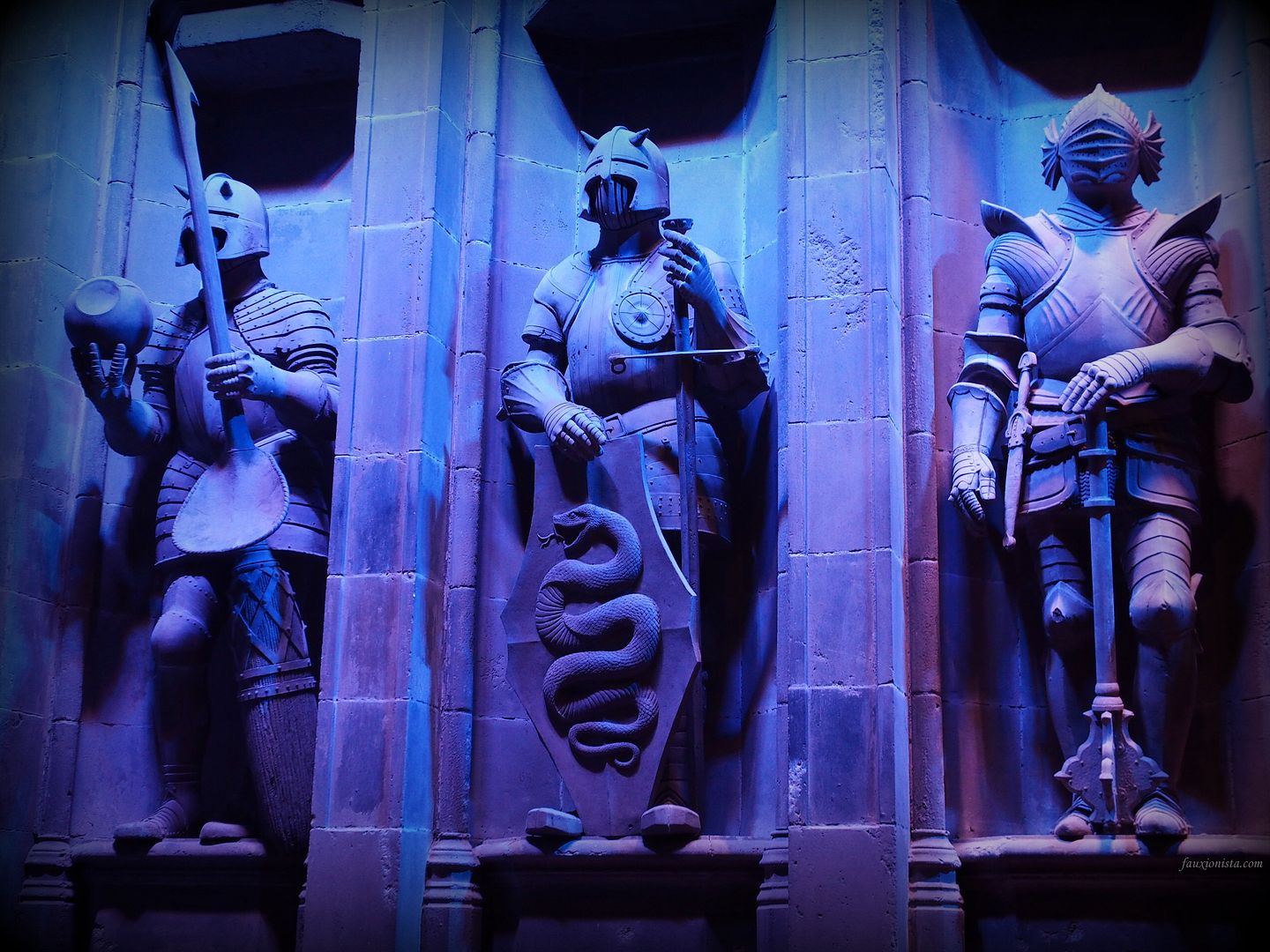 Once inside the Great Hall, one will find sets, costumes, and props lined along the walls with occasional screens of interviews with directors and producers.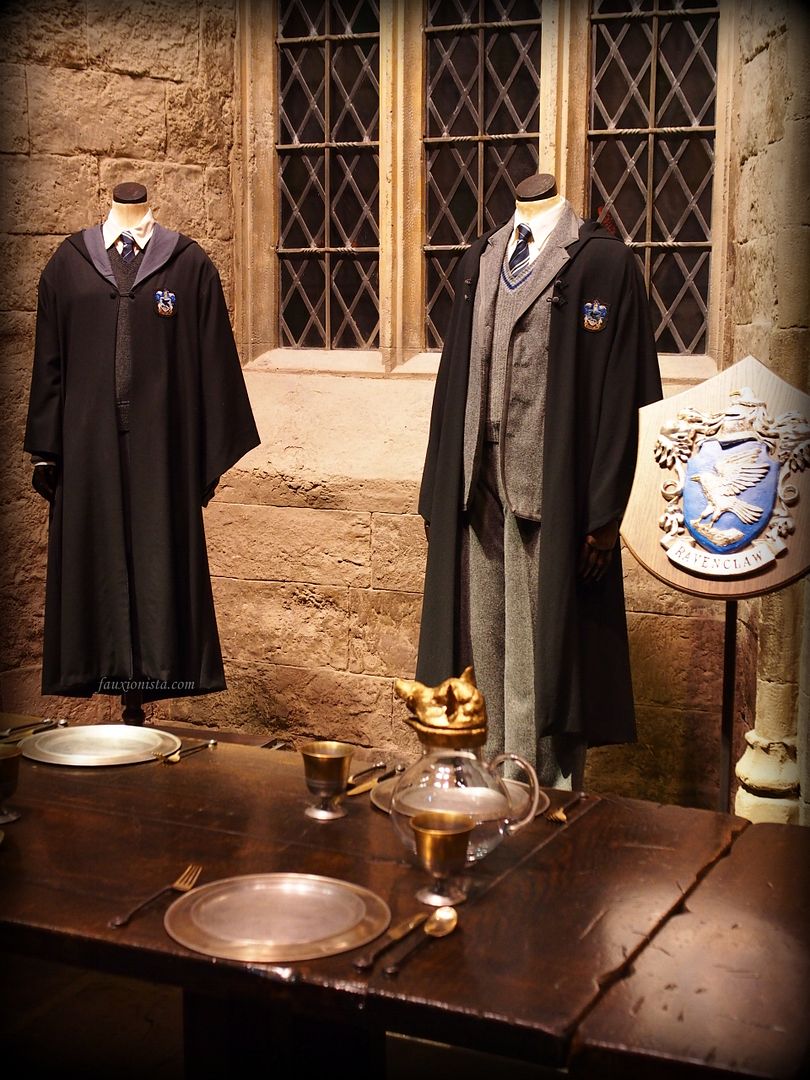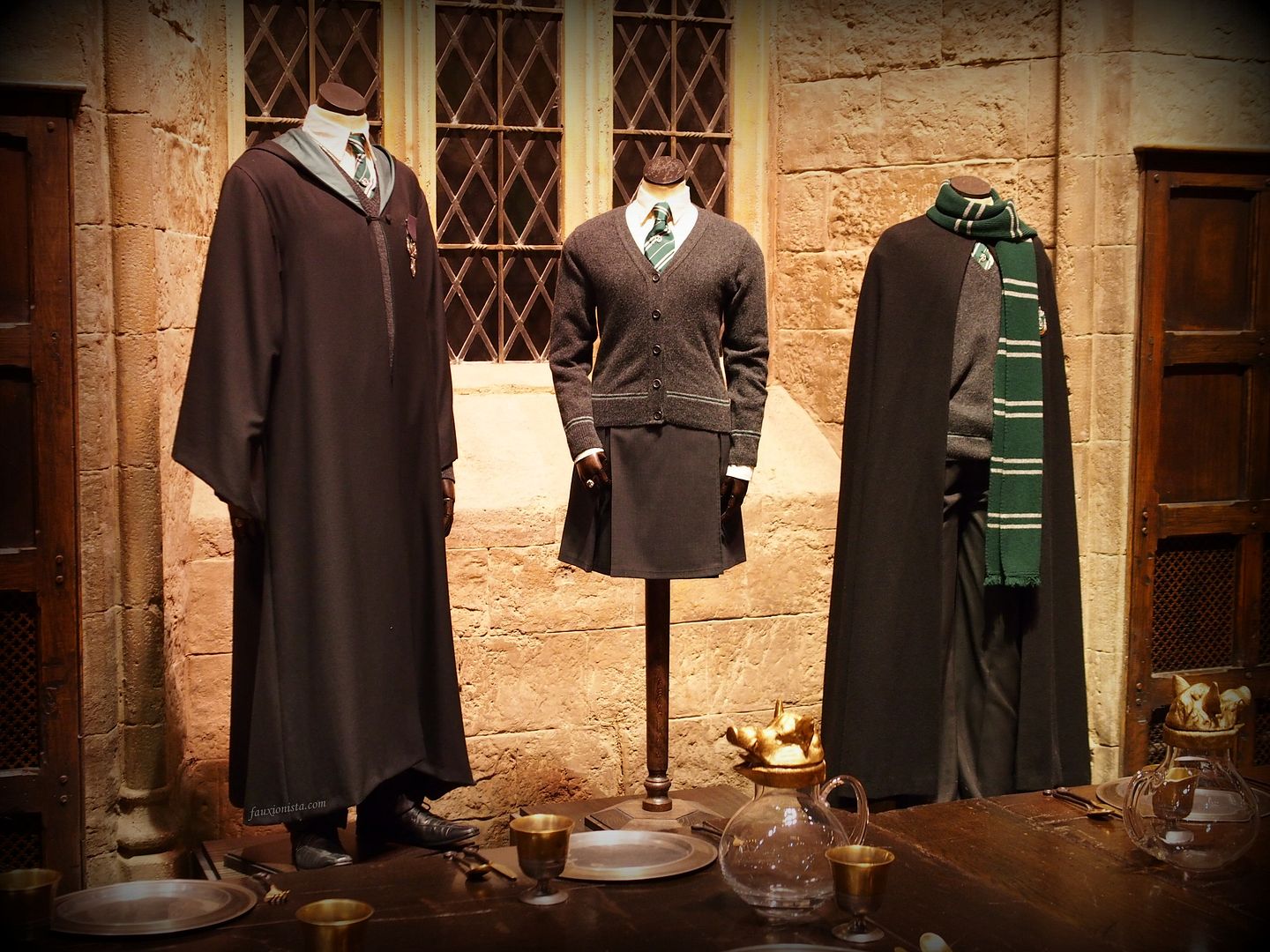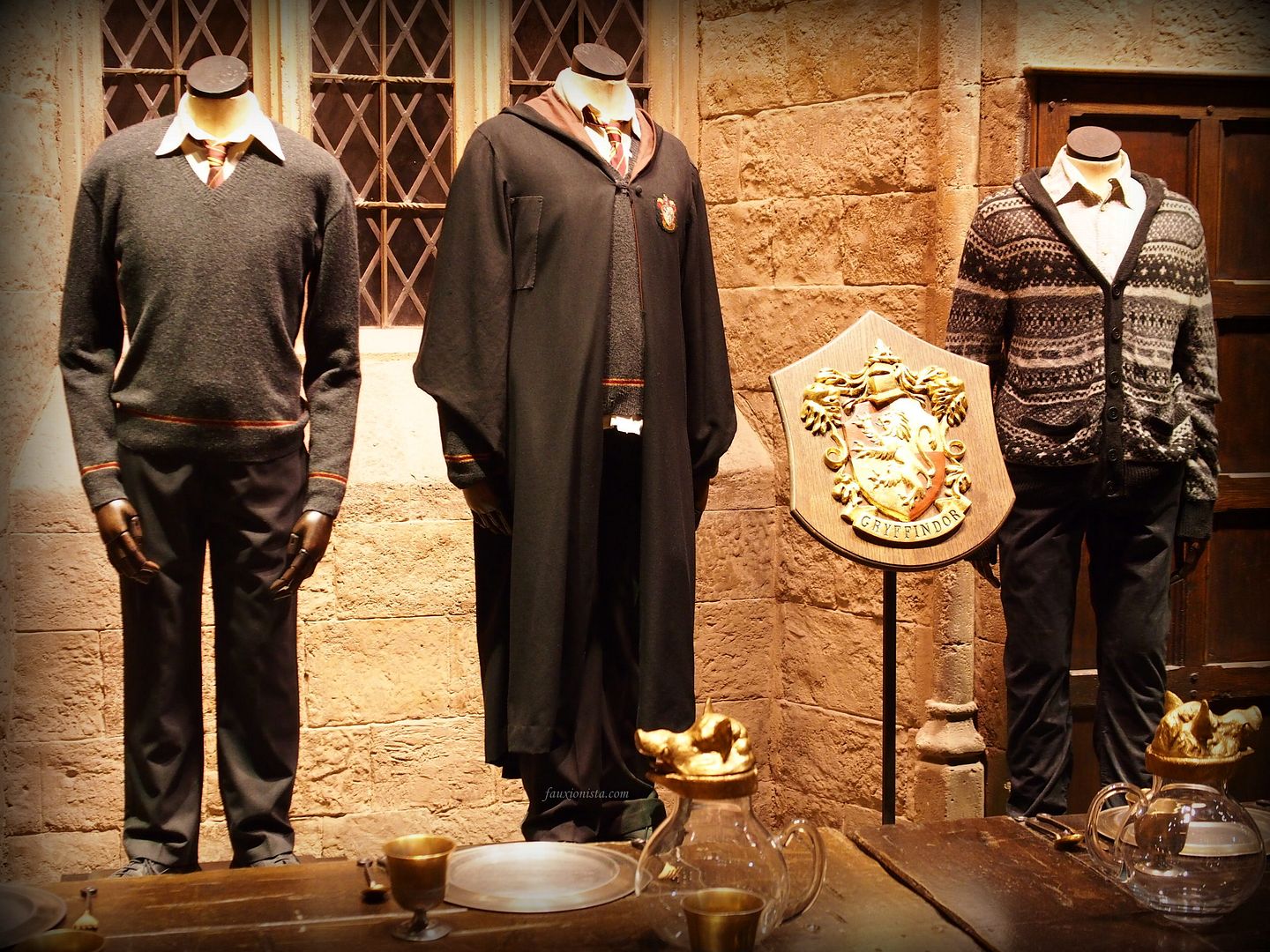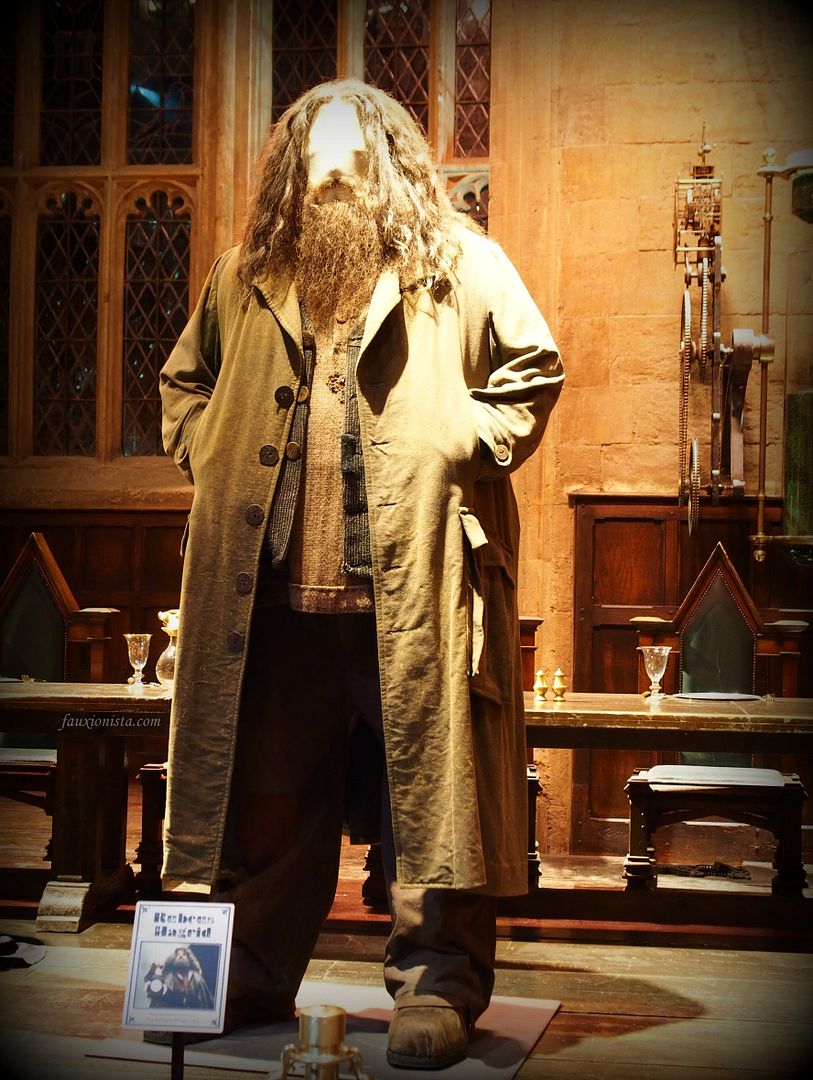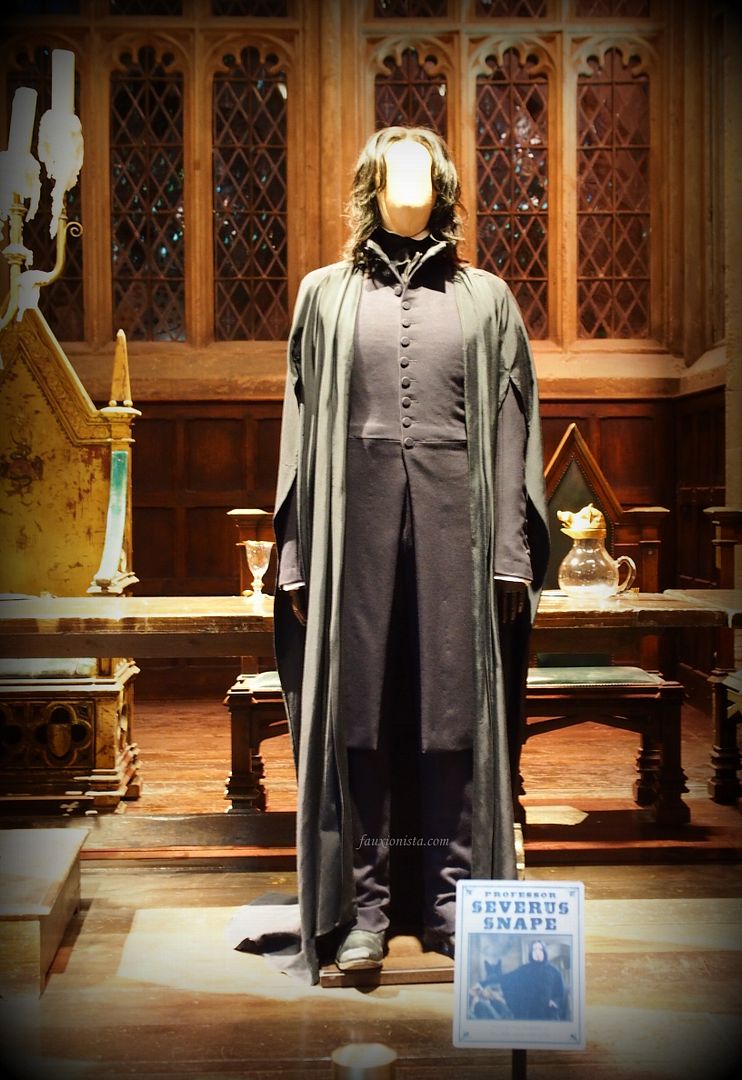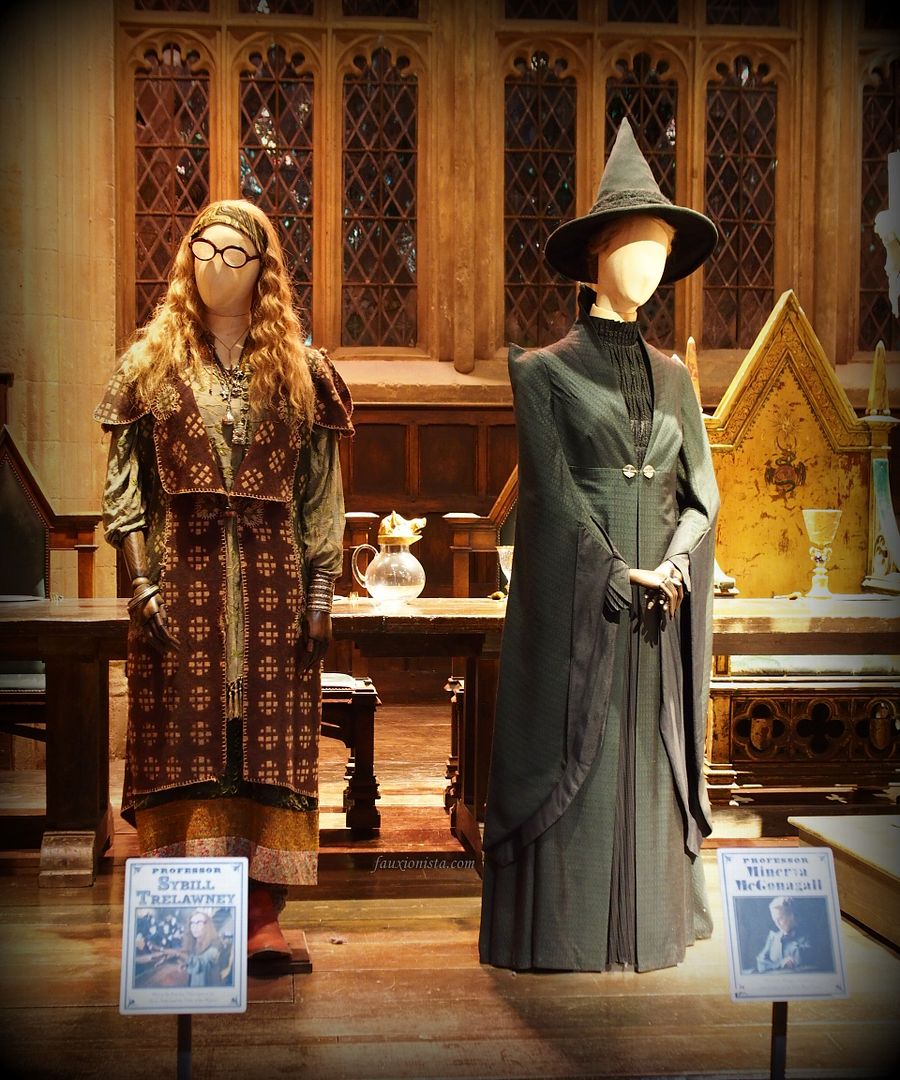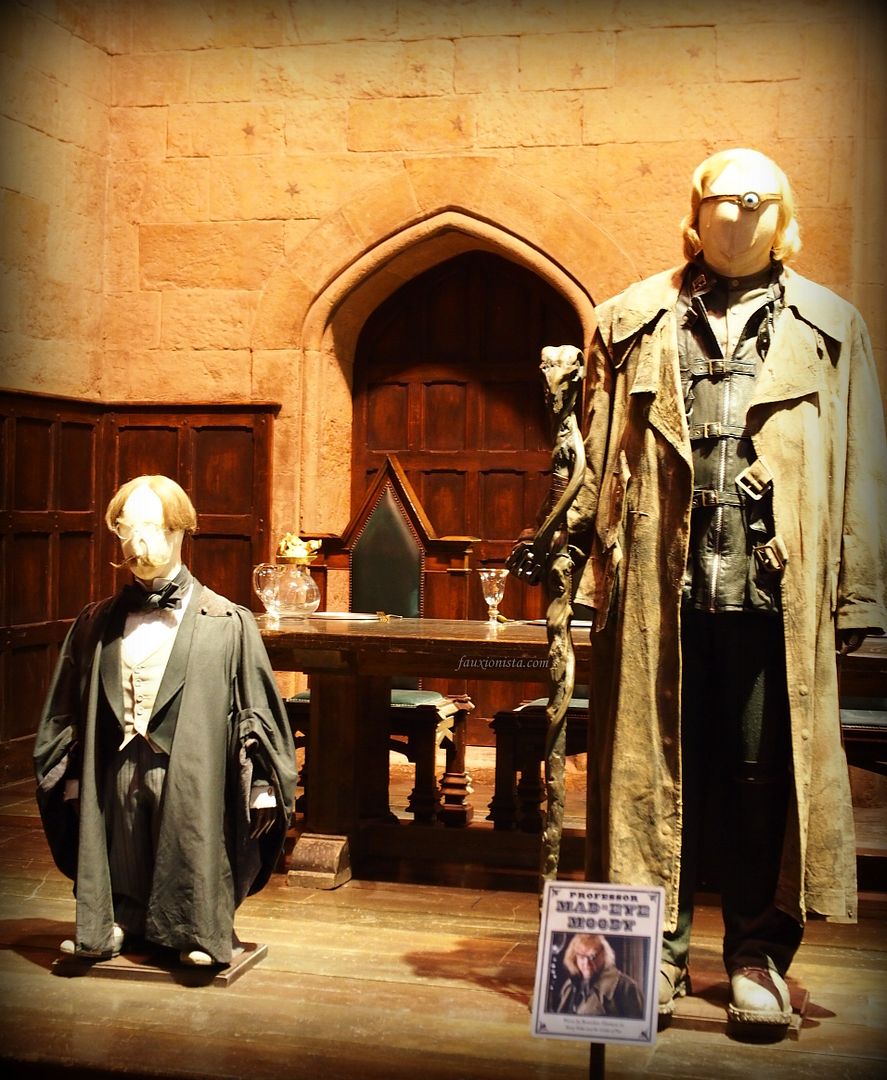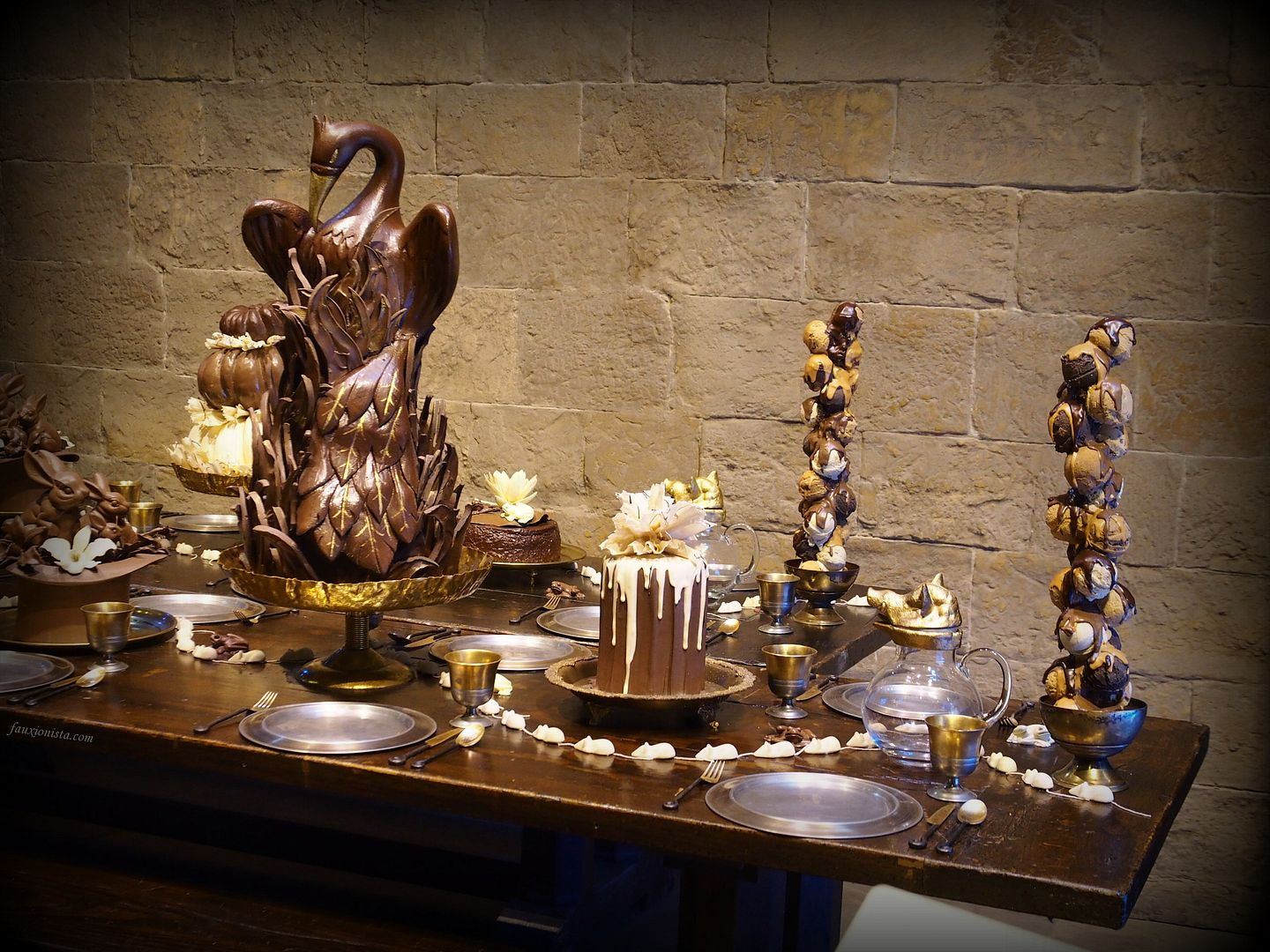 Start of term chocolate feast from Goblet of Fire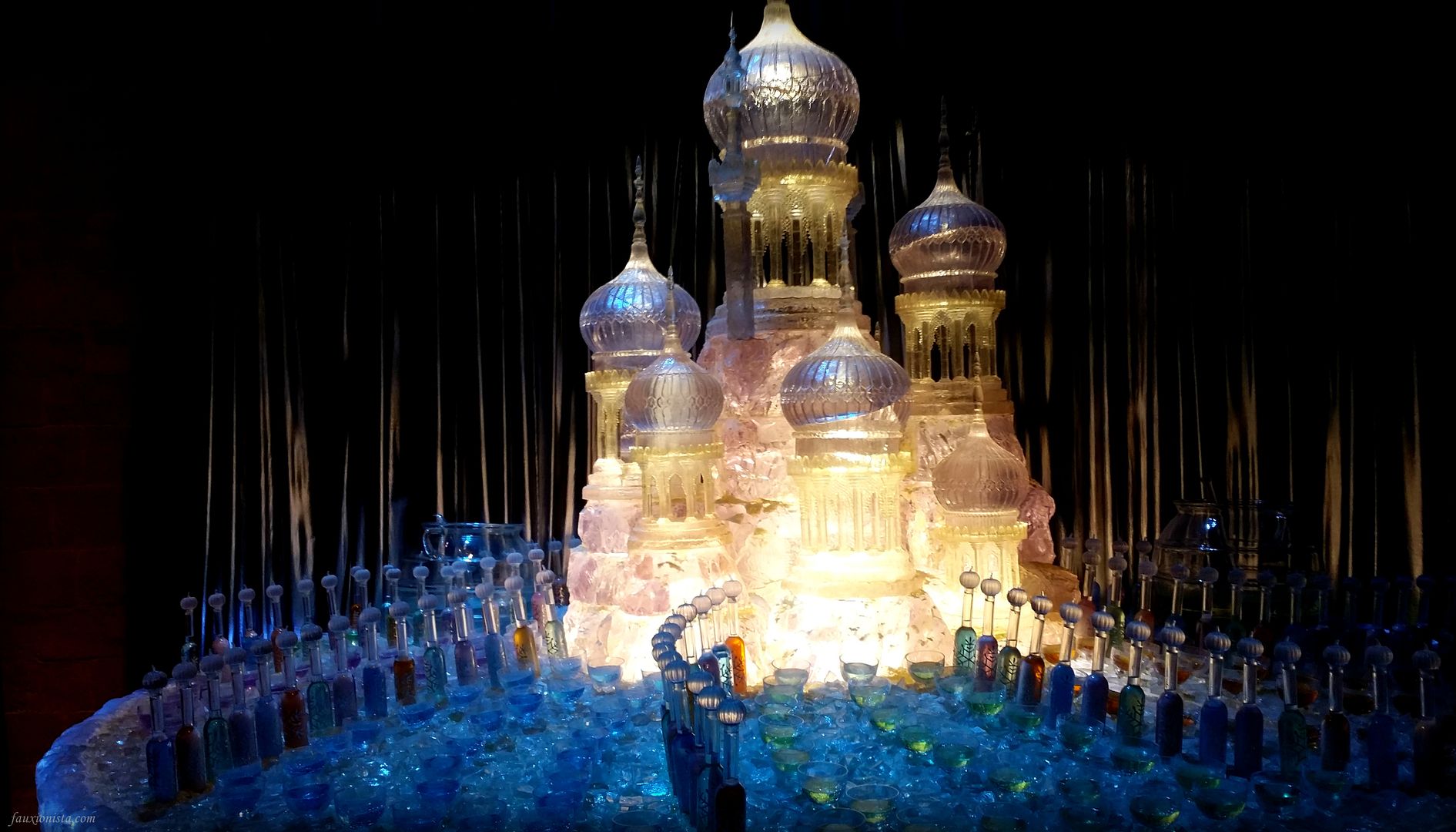 Yule Ball from Goblet of Fire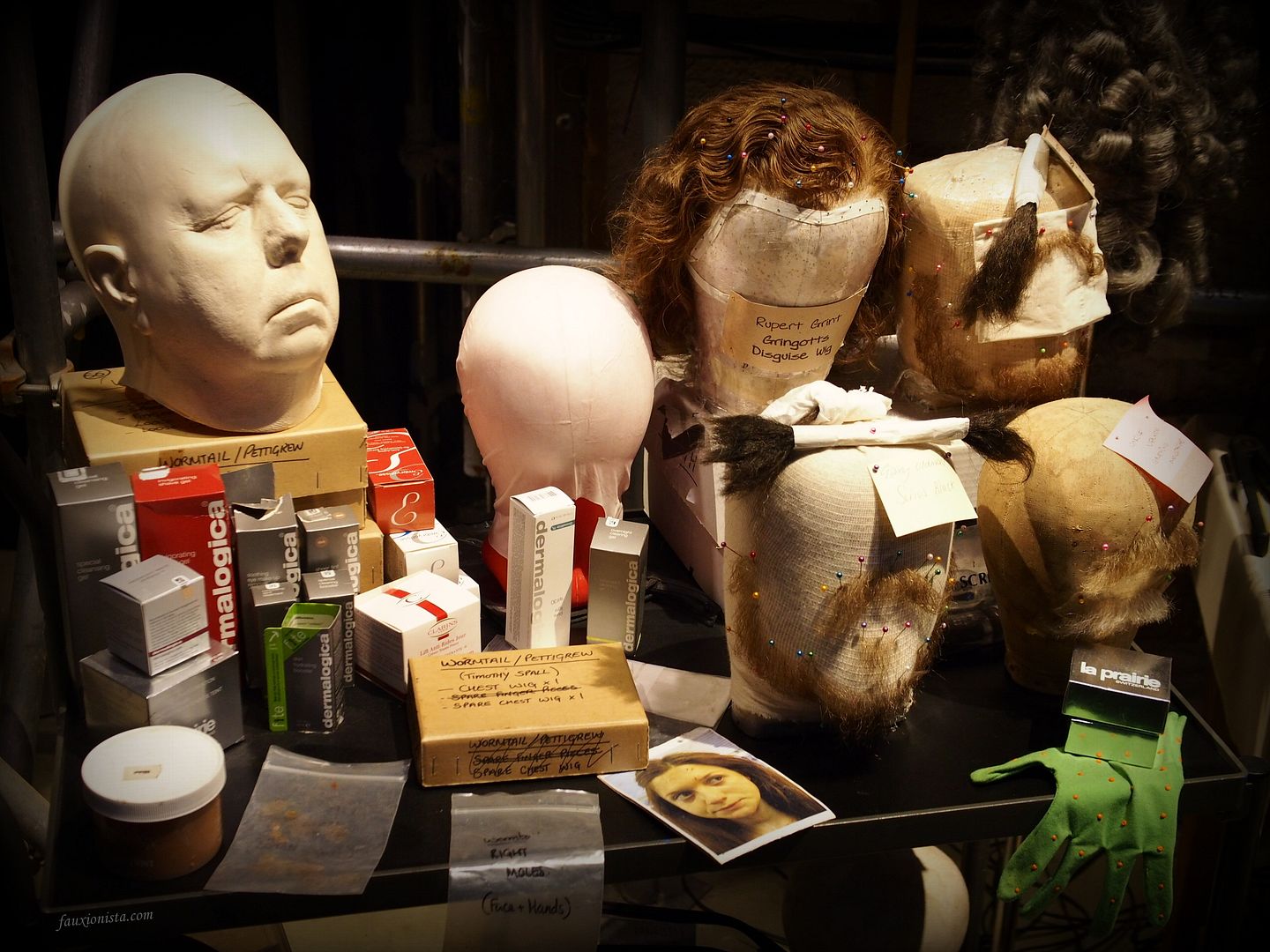 Make up and hair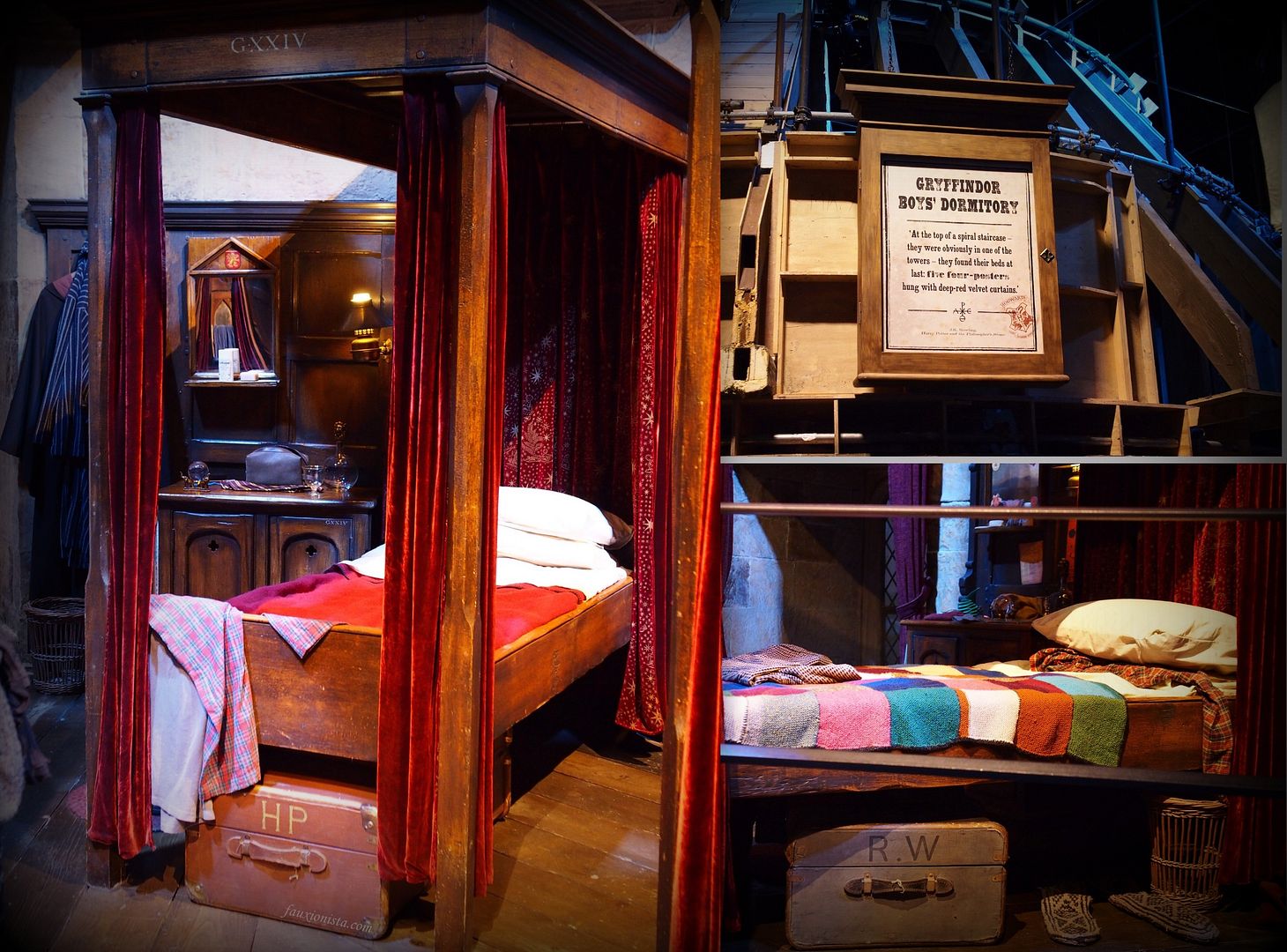 Gryffindor Boy's Dormitory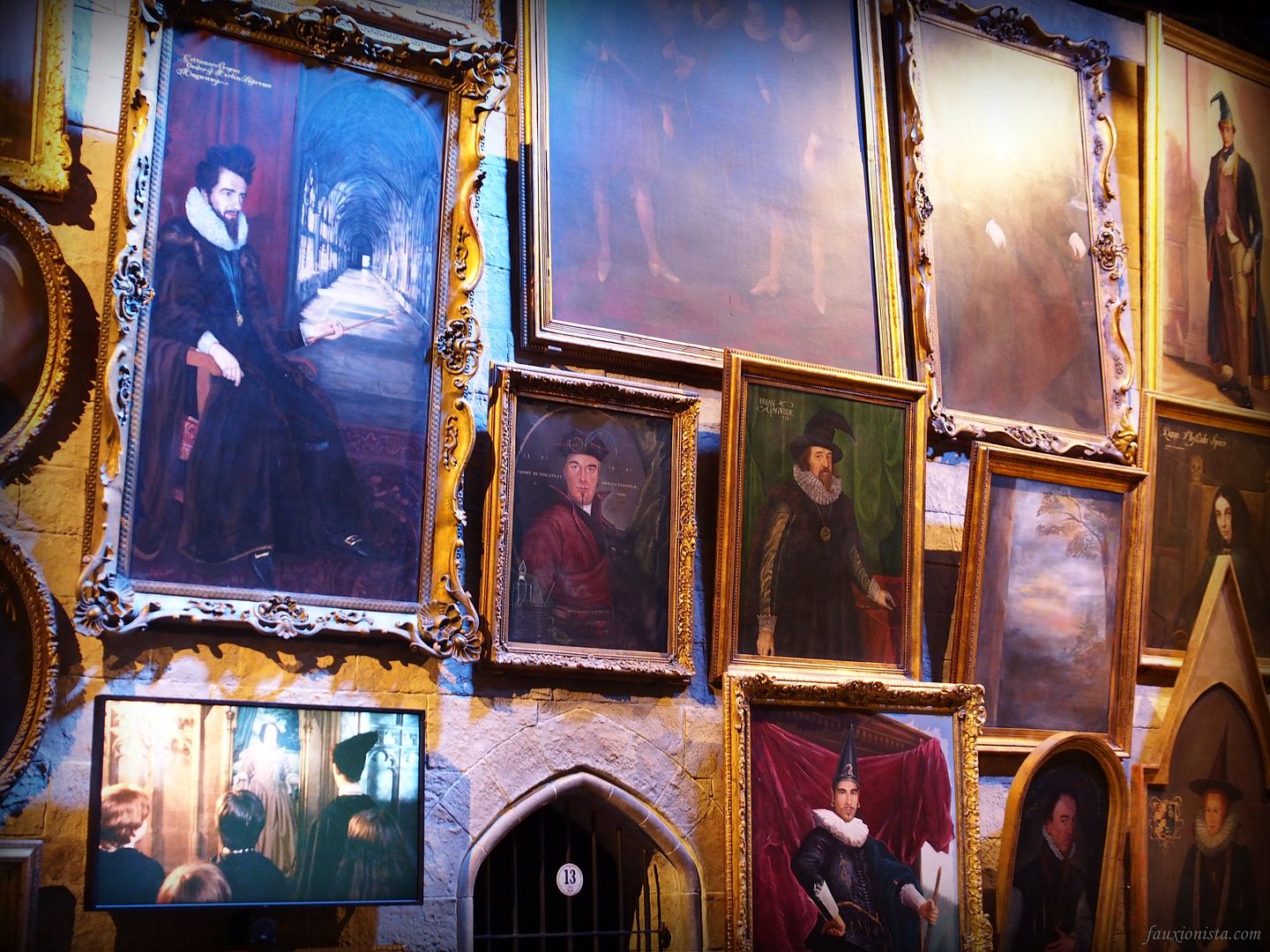 Portraits in Hogwarts that were painted after crew staff members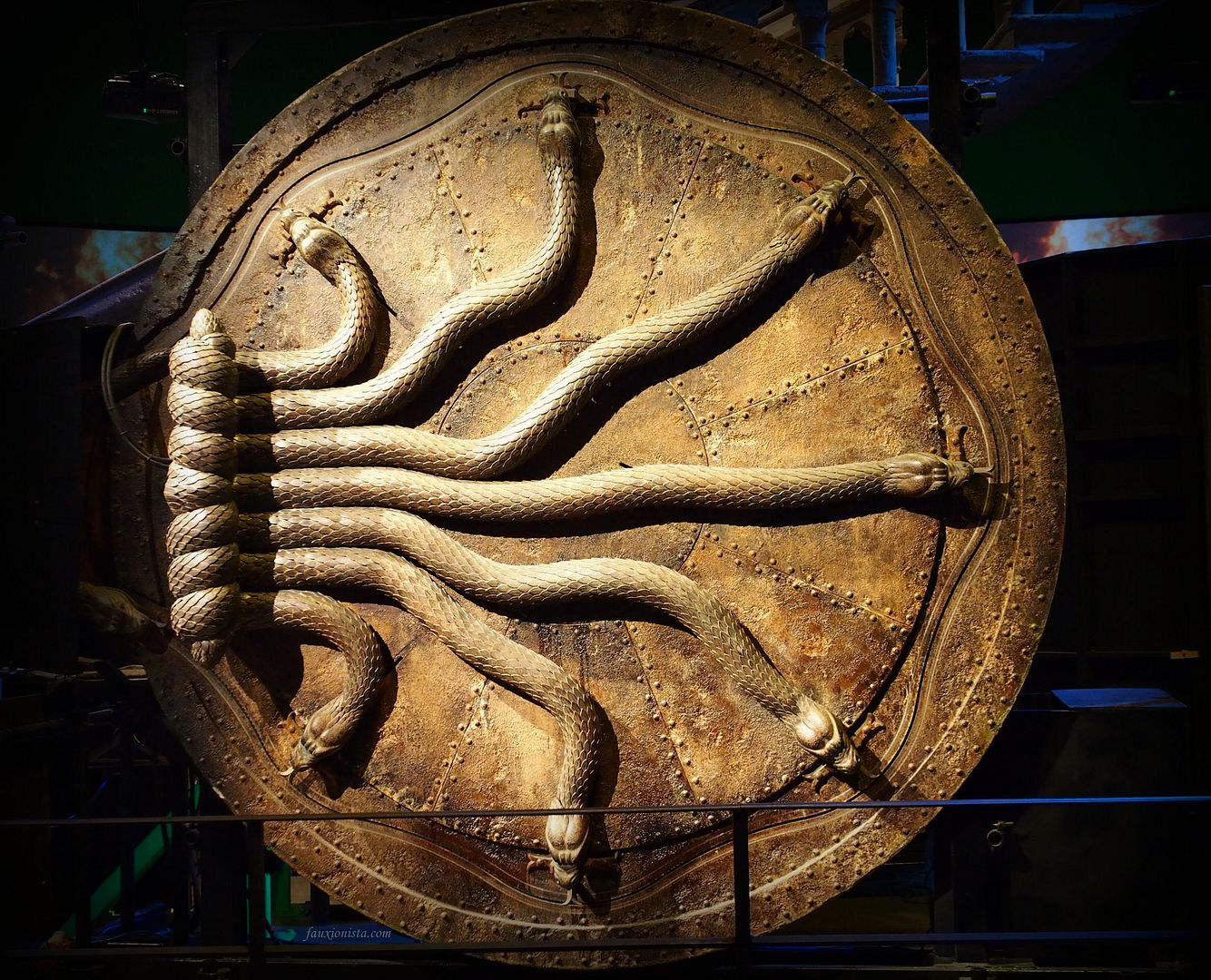 Snake door from Chamber of Secrets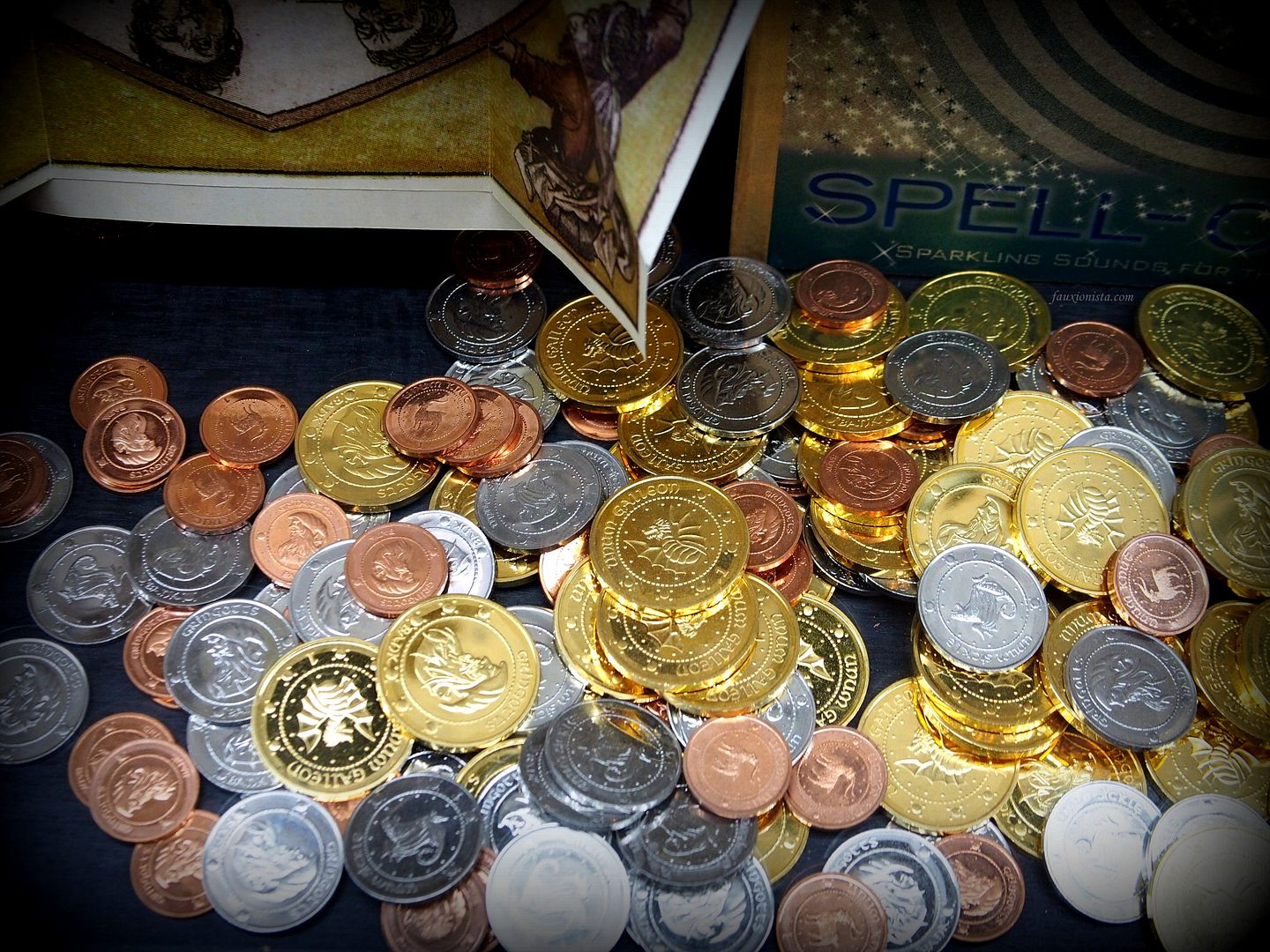 Galleon (gold), sickle (silver) and knuts (bronze)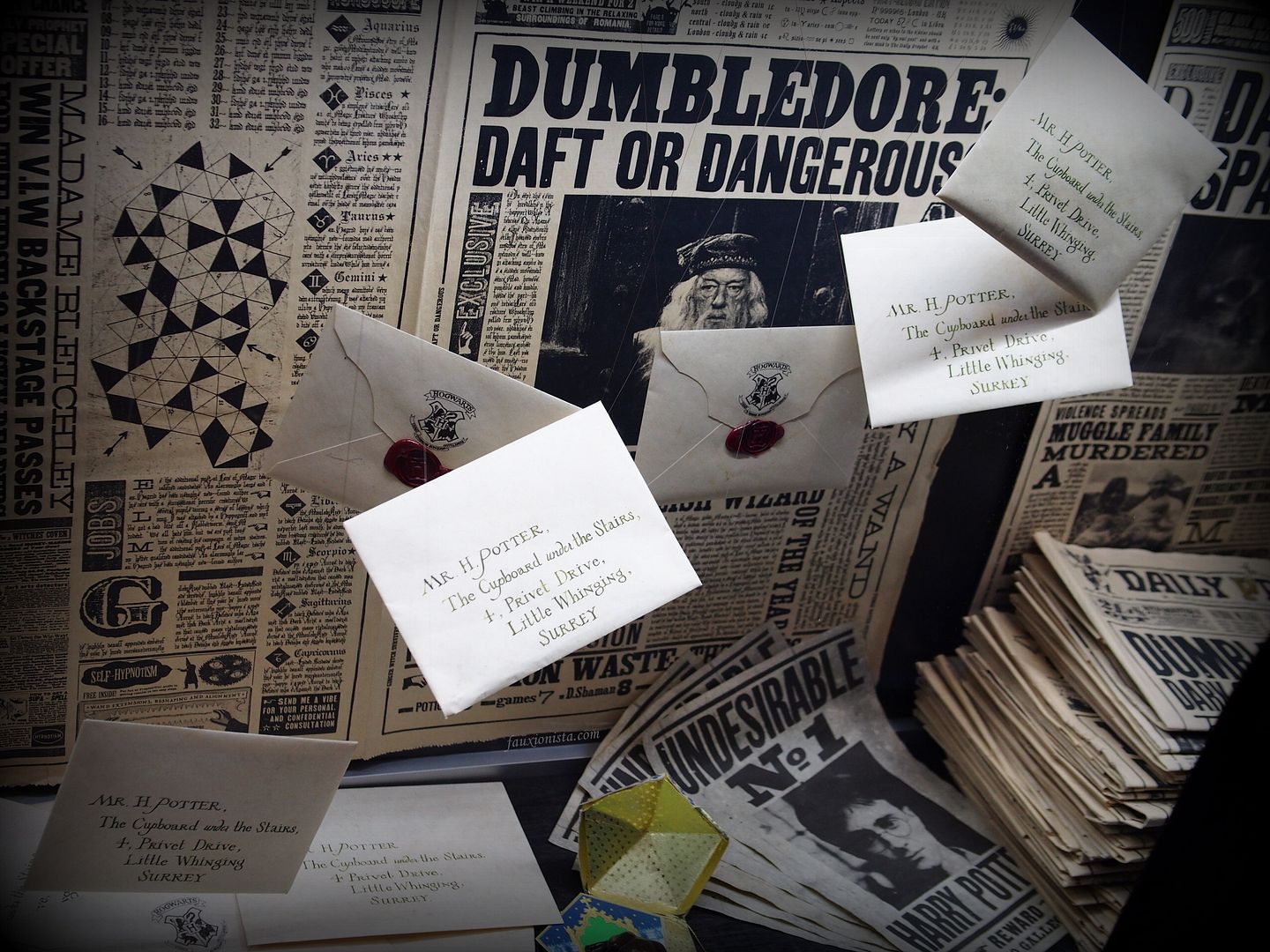 The letters from Philosopher's Stone
After going through all the elaborate and impressive sets in Studio J (the first of the two studios), I was eager to get some refreshments. Well, what else would be served other than Butterbeer at the refreshments corner?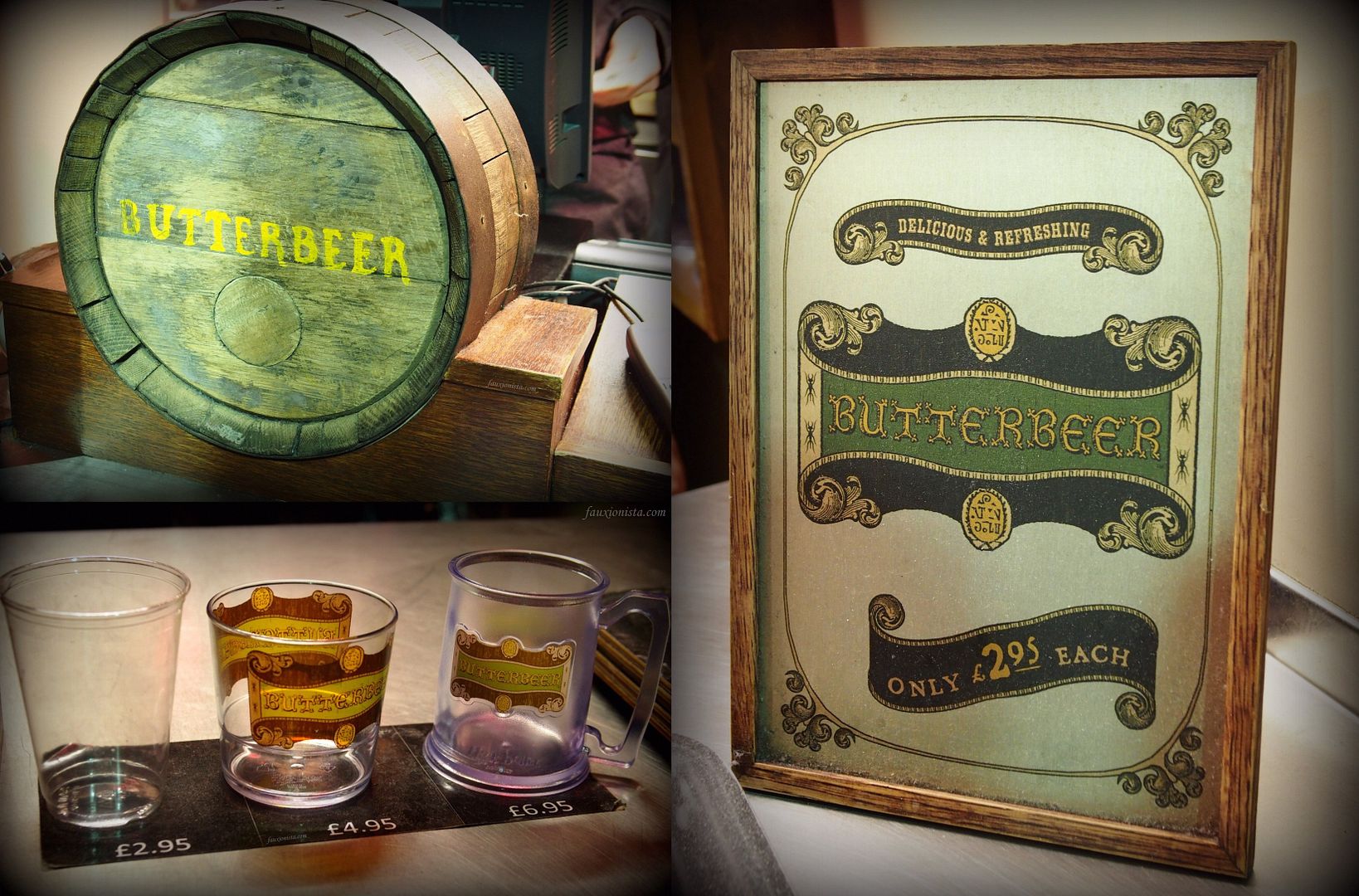 G and I both bought a small cup of Butterbeer for £2.95 each. I have been really eager to try it since I have heard good things about it. I wasn't disappointed! It's frothy, creamy and just delicious. If you like rootbeer floats, you'll love Butterbeer. Sadly for G, he took a sip and disliked it, so I was left with two cups of Butterbeer to enjoy in all its glory! Woohoo! 😉
Cheers! (For details of outfit, click here)
There are more pictures to share but I'll end the post here for now and will resume the second part in an upcoming post! Hope you enjoyed the pictures by far! 🙂