I first saw two scarves being worn together on Laura Wears (here, here, and here) and decided to personalize it. Since I've been trying to decrease the cost of wear on my items, I decided to pair my silk/lighter scarves with my heavier, warmer scarves together. The latter scarves that I have tend to be in solid colors, thus clashing of prints is less likely to happen. It's a win-win situation as I still get to wear my prettier scarves during colder weather and still be warm. For this outfit, I paired my silk batik scarf with a pashmina scarf. I picked the batik motif to match the floral print on my dress, thus double scarves, double floral!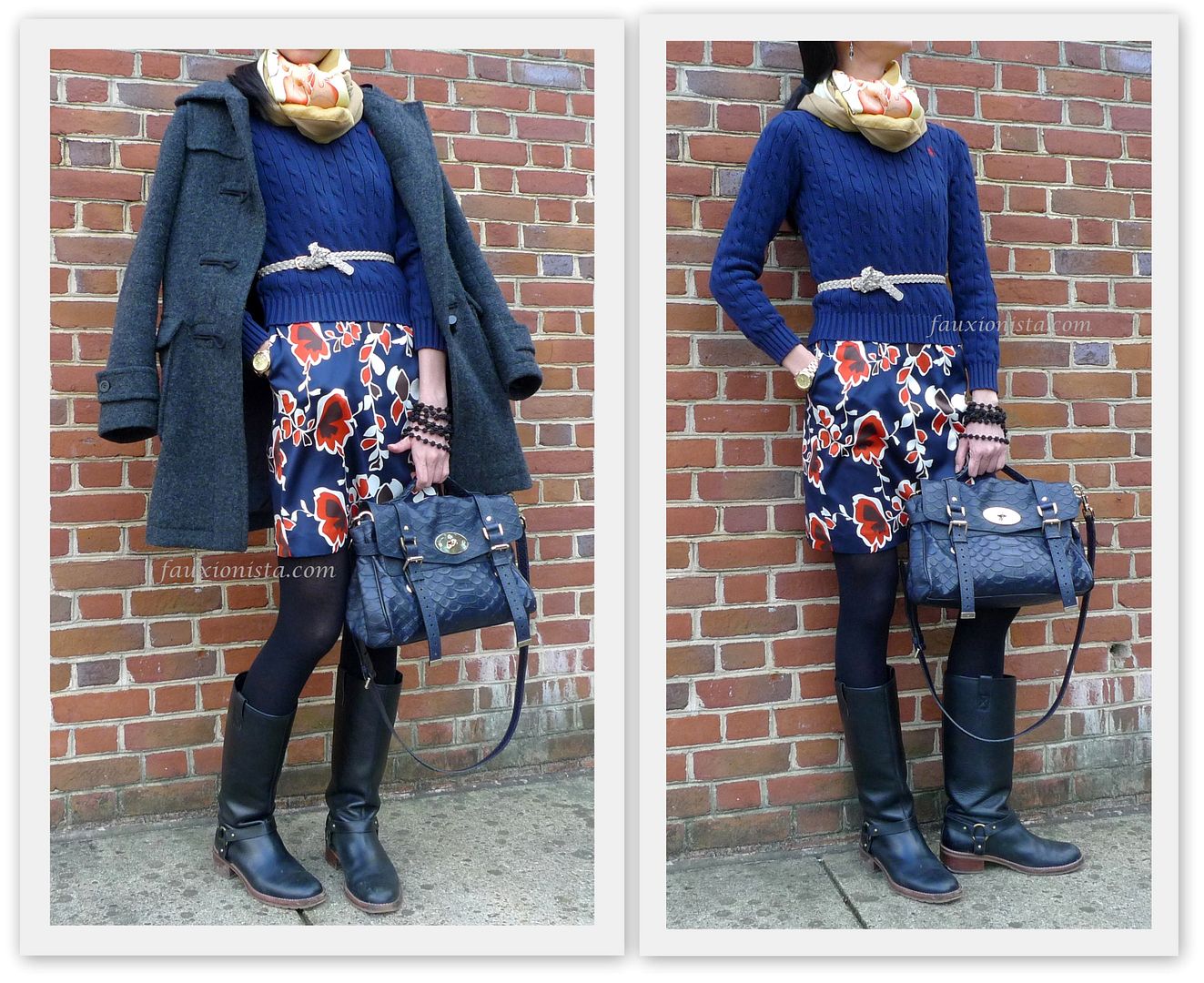 Sweater: Ralph Lauren Factory Outlet F/W 2005
Belt: H&M 2012
Tights: H&M 2011
Scarves: Central Market in KL and street vendor
Coat: Uniqlo Blanket Wool Duffle Coat F/W 2011 (similar)
Bag: Mulberry Alexa in Silky Snake Nightshade S/S 2012
Shoes: Banana Republic F/W 2007
Bracelet: Beaded necklace from Uganda
Watch: Michael Kors MK 5384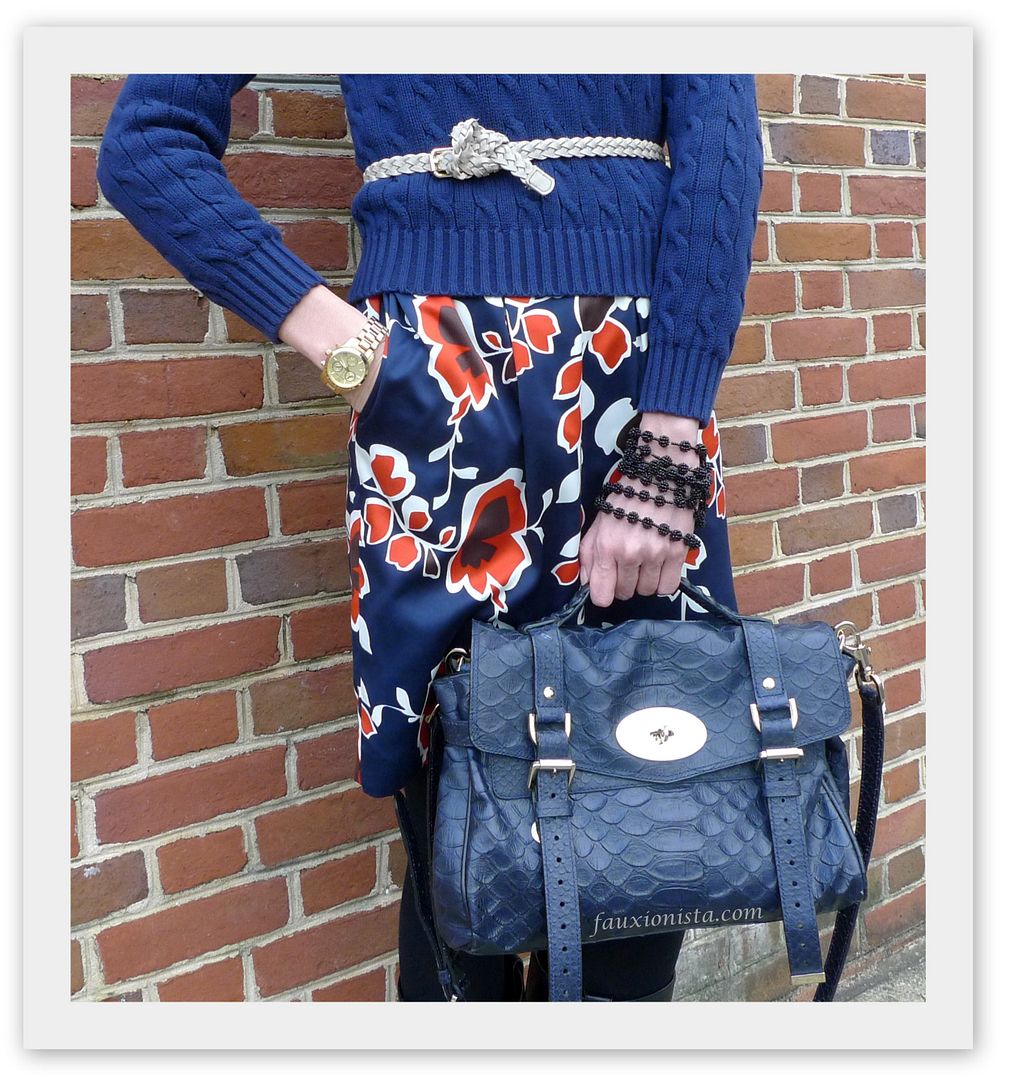 What do you think of double scarves? Yay or nay?