Growing up, Christmas was a family gathering where we would gather at my aunt's house for a potluck party. Since moving here to the US, Christmas for the most part is a day to unwind and have some "me time." (preferably with some egg nog, of course!) This week's What to Wear Where got me thinking about Christmas tradition. Since I don't really have one, I decided to start one – wearing a gifted item to celebrate Christmas. Christmas for me as a non-Christian has always been appreciating the wonderful people that I have in my life. To show my love and appreciation, I think it's only apt that I don gifts that I have received as part of my Christmas tradition.
Come this Christmas day, I'll be home in this cozy outfit that consists of gifts that I've received throughout my life.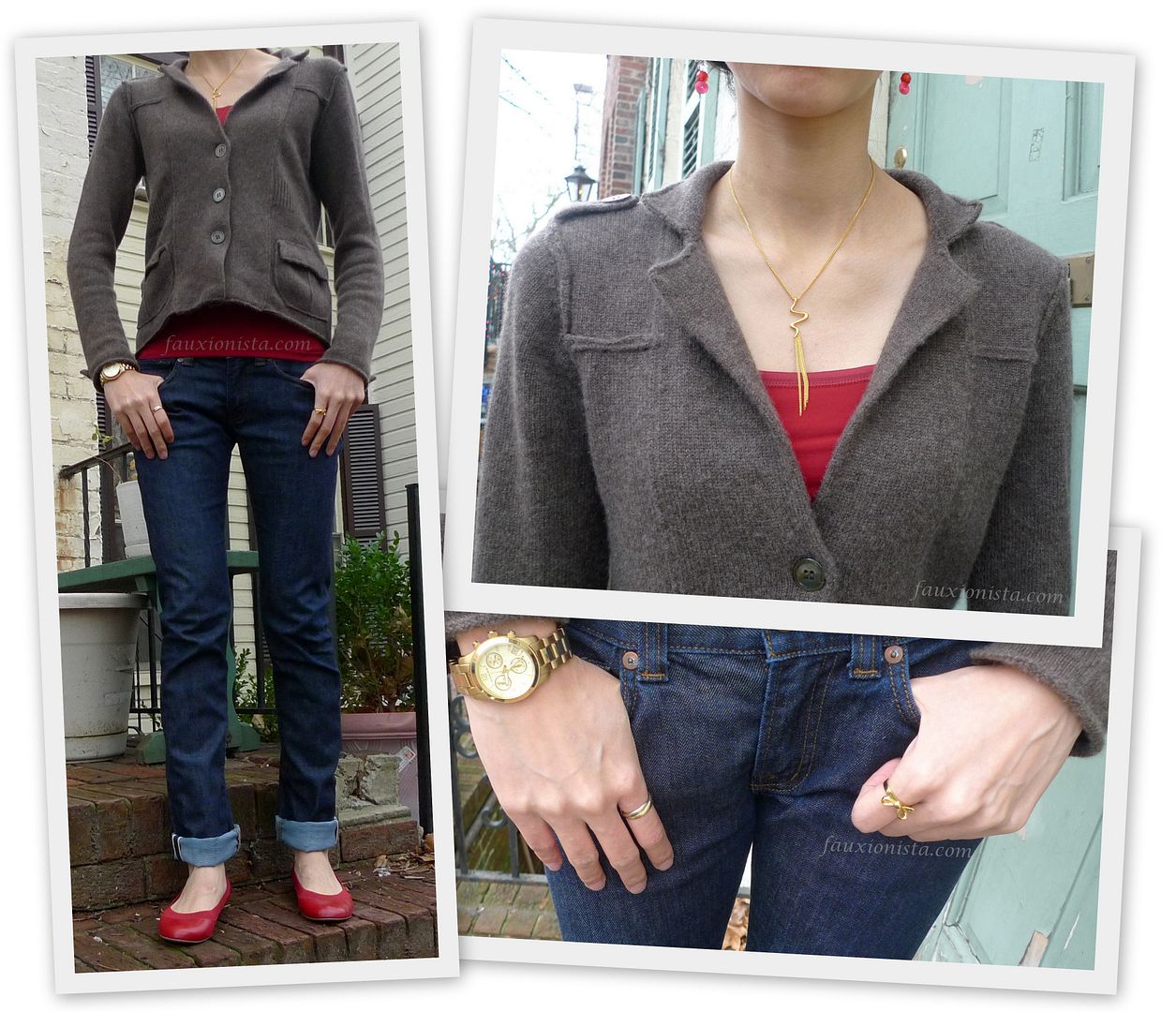 Top: Ann Taylor F/W 2010
Cardigan: Gifted from my sis
Jeans: J Brand 1114 in Indigo
Necklace: Poh Kong Jewellers
Earrings: From Uganda (mentioned here)
Watch: Michael Kors MK 5384
Gifts in this outfit – cardigan from my sister, necklace from my godmother (18th birthday gift), watch (Xmas 2011) and Cartier ring (Xmas 2012) from G.
What Christmas traditions do you have, if any? If not, did you make one? 😉