So I am procrastinating from working on my data analysis for my thesis by reading up on the NY Times. Here's a feature for today, July 4th which caught my eye. It's interesting to see how hairstyles have evolved over the years on not just anyone but the First Lady, mind you.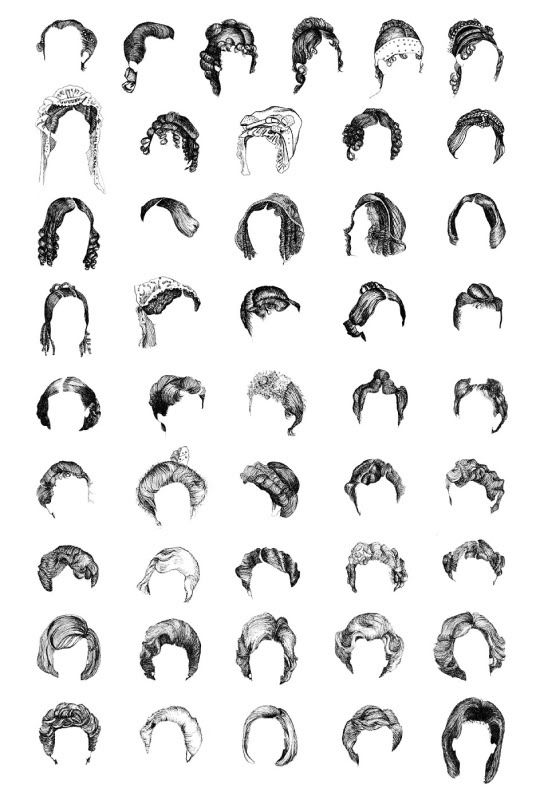 From left to right: Martha Washington, Abigail Adams, Martha Randolph,* Dolley Madison, Elizabeth Monroe, Louisa Adams, Rachel Jackson,** Hannah Van Buren,** Anna Harrison, Letitia Tyler, Julia Tyler, Sarah Polk, Margaret Taylor, Abigail Fillmore, Jane Pierce, Harriet Lane,*** Mary Lincoln, Eliza Johnson, Julia Grant, Lucy Hayes, Lucretia Garfield, Ellen Arthur,** Frances Cleveland, Caroline Harrison, Frances Cleveland, Ida McKinley, Edith Roosevelt, Helen Taft, Ellen Wilson, Edith Wilson, Florence Harding, Grace Coolidge, Lou Hoover, Eleanor Roosevelt, Bess Truman, Mamie Eisenhower, Jacqueline Kennedy, Lady Bird Johnson, Pat Nixon, Betty Ford, Rosalynn Carter, Nancy Reagan, Barbara Bush, Hillary Clinton, Laura Bush, Michelle Obama.
So, who's hairstyle are you in favor of? For me, I'm drawn to Jacqueline Kennedy's. I think its a nice bob cut that frames the face and not high-maintenance. Oops, that is probably because I have a bob now. Hah!