On the third day, we started the day with a heavy breakfast and we had planned on taking the Palais Garnier's (Paris Opera House) guided tour in the morning. Sadly, the tour was already fully booked so we switched our schedule and headed to Musée du Louvre instead (we had planned on visiting after the guided tour). (WARNING: Picture heavy post!)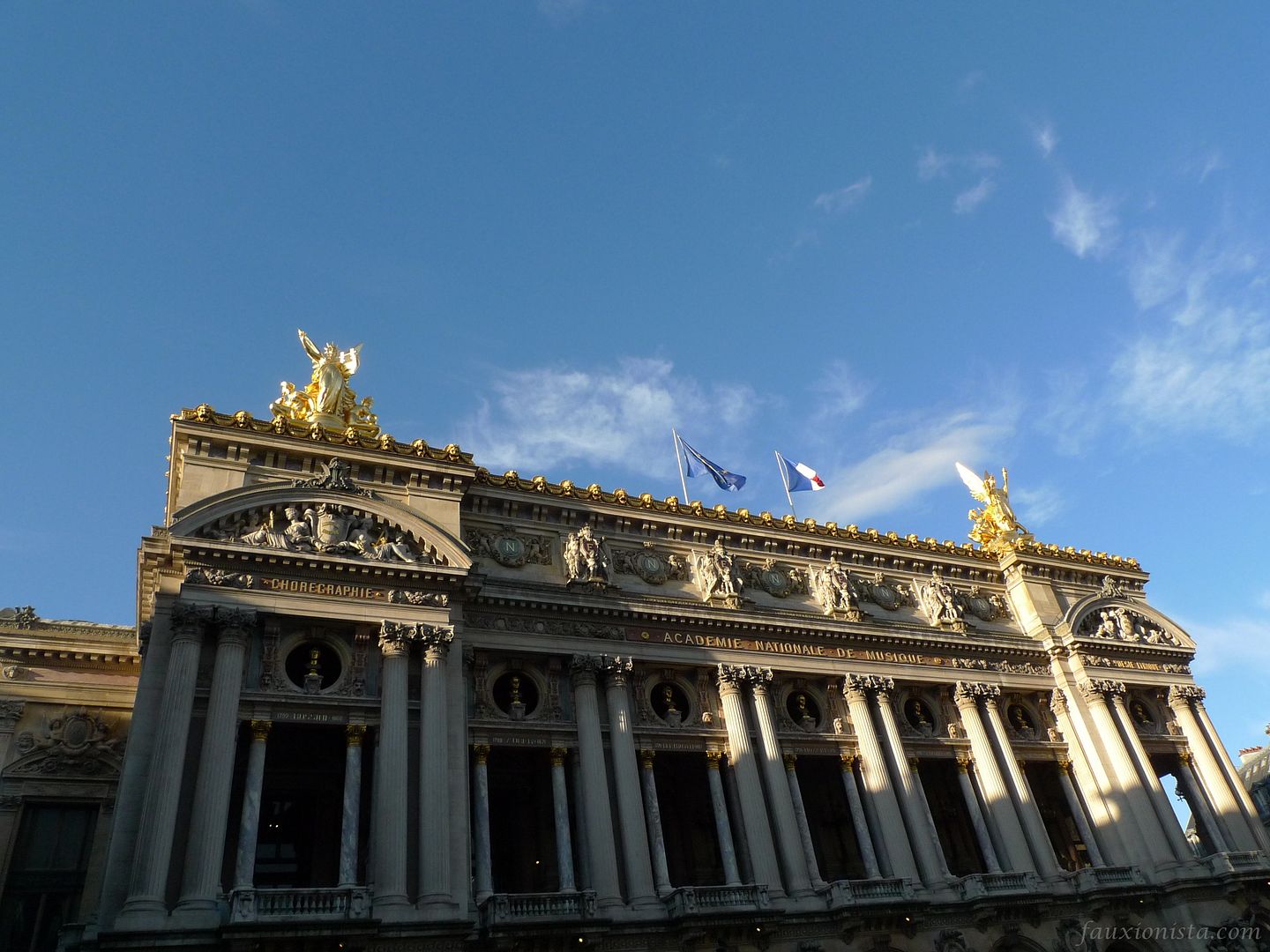 View of the Palais Garnier from the Les Cars Rouges
It was raining when we headed to Musee du Louvre thus all pics were taken indoors, no outdoor pics of the pyramid infrastructure. 🙁 (that just means I've to go back!)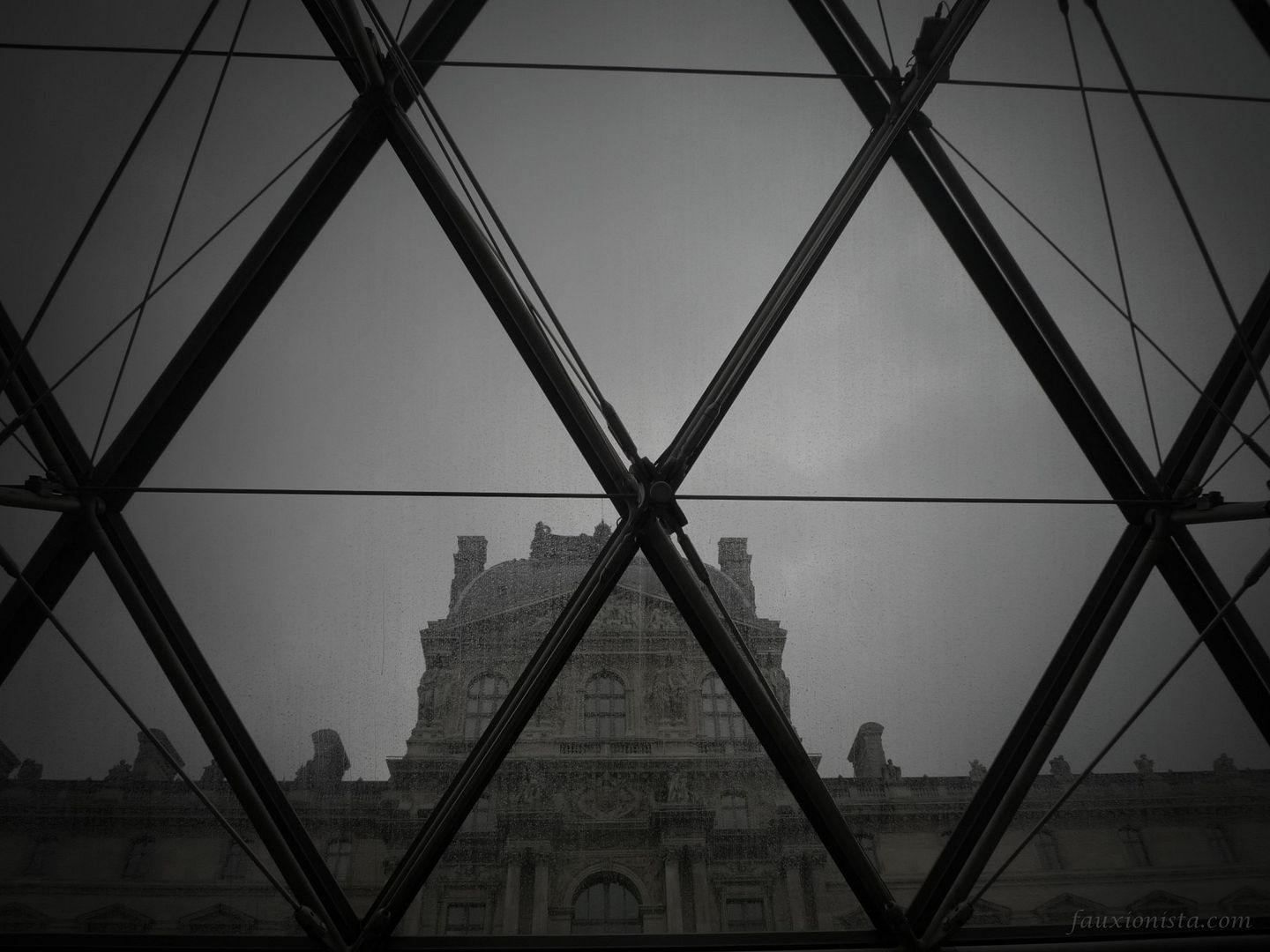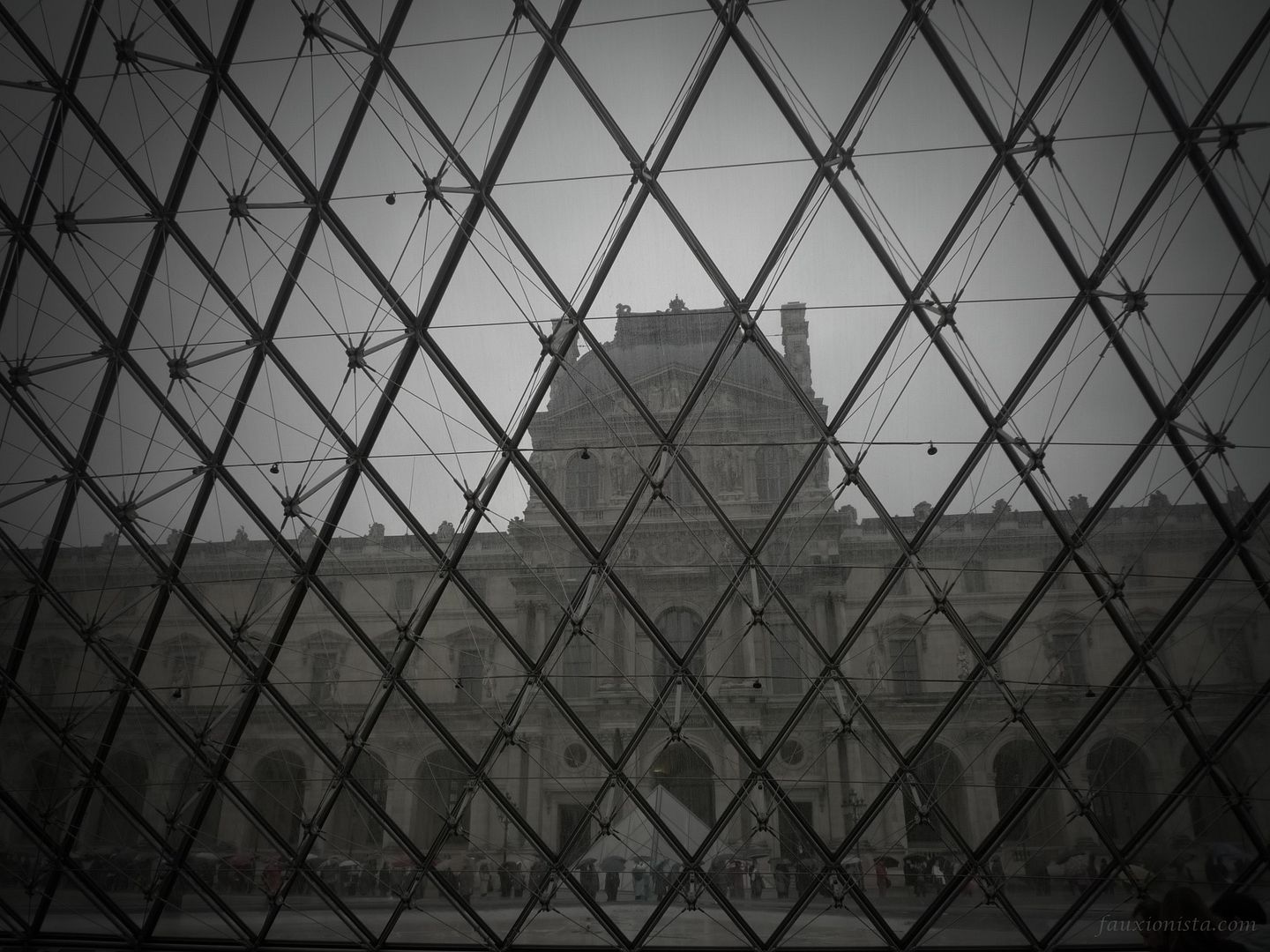 Musee du Louvre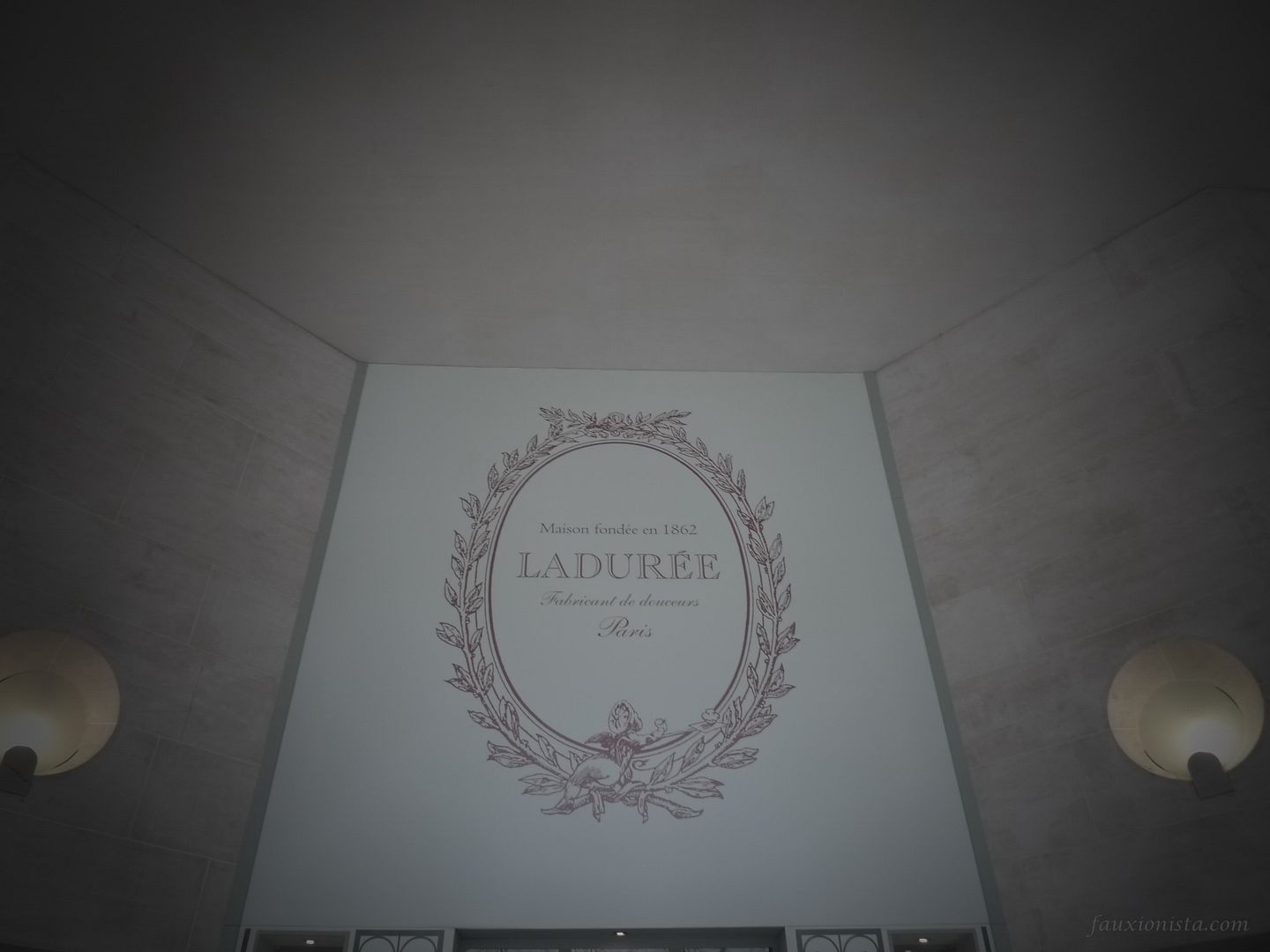 Ladurée in Musee du Louvre
Ladurée was definitely a place that I wanted to visit and buy macarons from but I didn't get a chance to do that during this trip. While I did enter the establishment pictured above, we were looking for hot chocolate but didn't find any so we left. We were also in a bit of a time crunch, having to rush back to the Palais Garnier for our afternoon guided tour.
As mentioned here, the guided tour was covered by our Paris Pass and since I enjoyed the guided tour for the Oslo Operahuset, (as posted here) I figured we should seize the opportunity to do the guided tour of the Palais Garnier, too. The building is a living history monument as described by our guide and I couldn't agree more. It is rich in history and ornately decorated, a stark contrast from the Oslo Operahuset which emphasized utility and functionality (Scandinavians!). I highly recommend the guided tour as it gives one access to the opera hall and certain areas that are closed off to the public on a self-guided tour.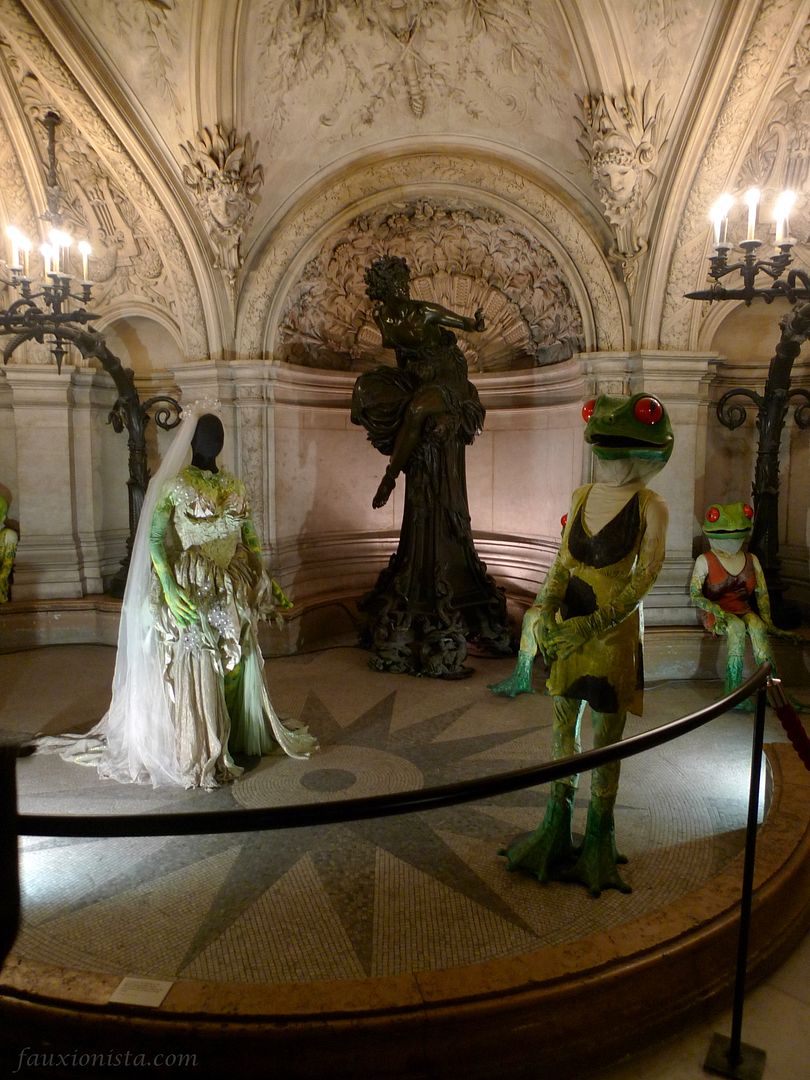 Characters from the Opera Platée (ingenius story!)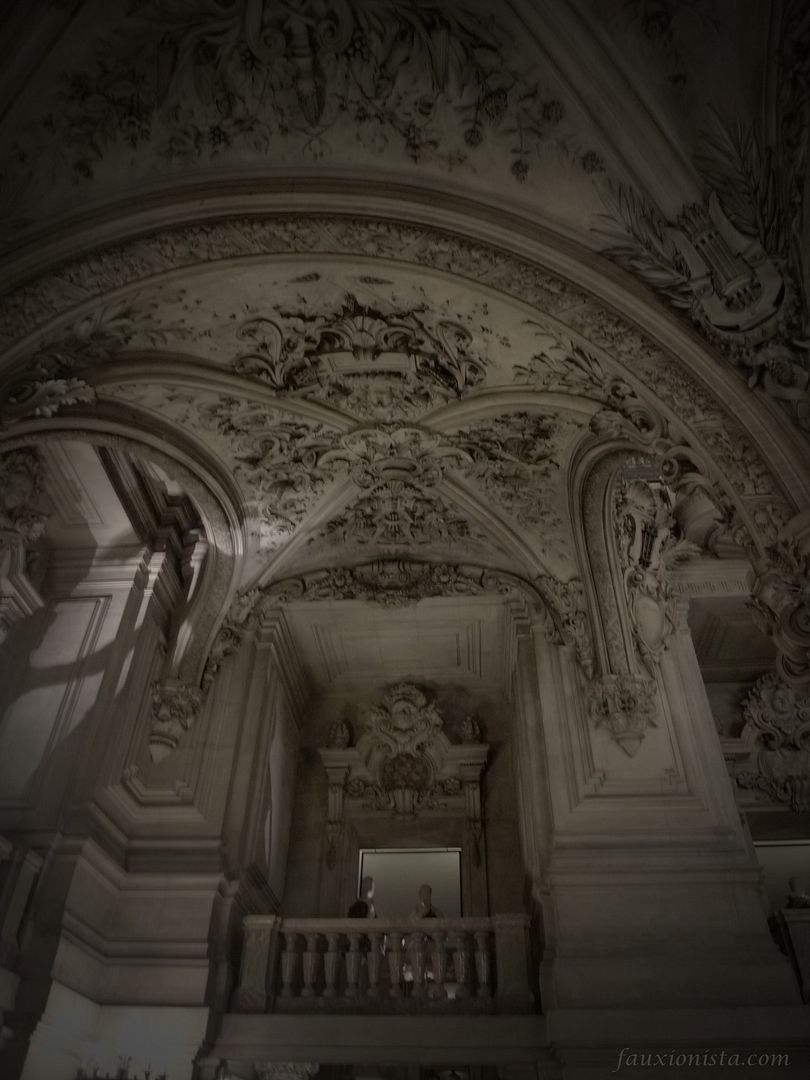 Interior of the Palais Garnier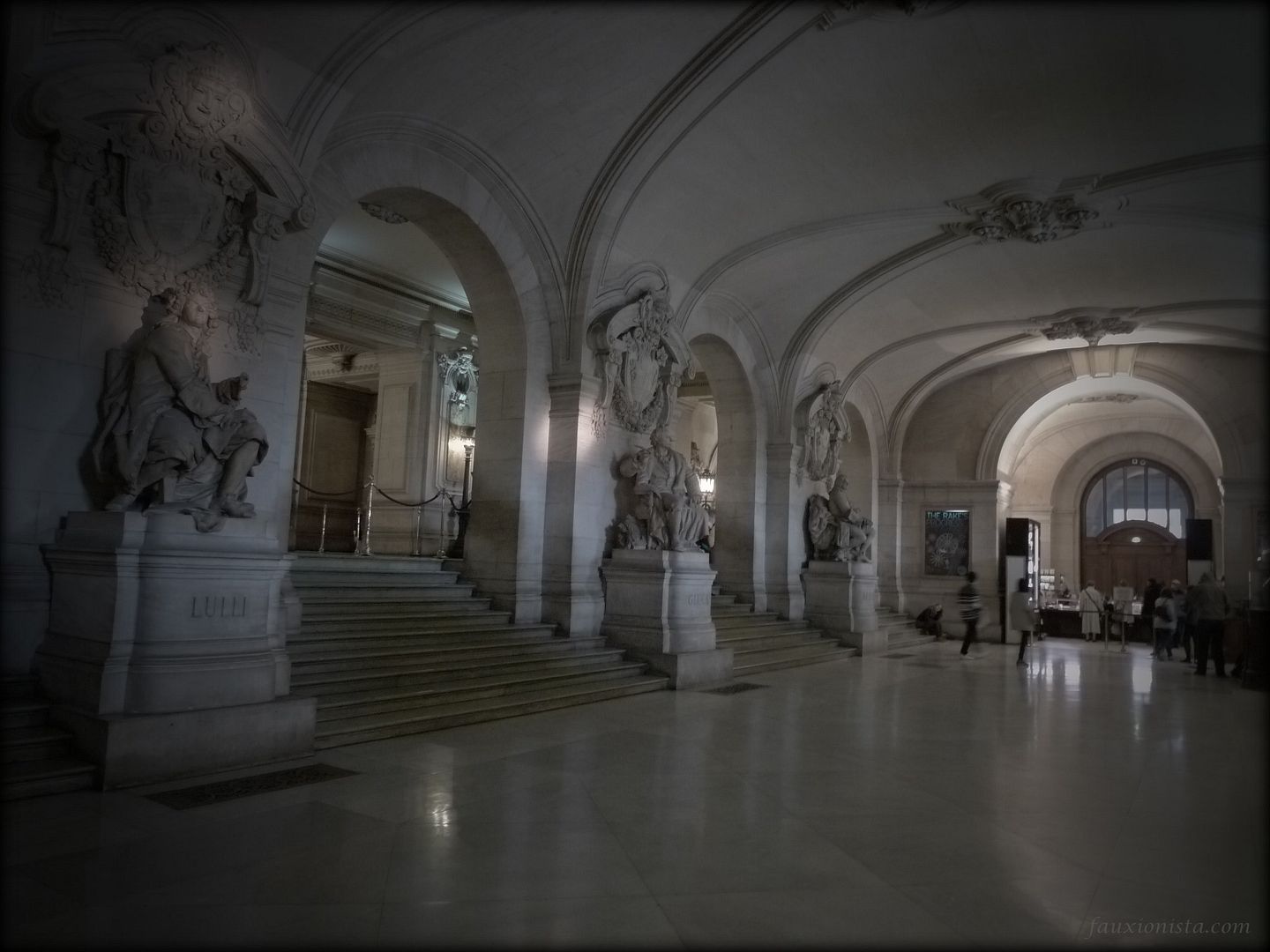 The hallway with composers near the gift shop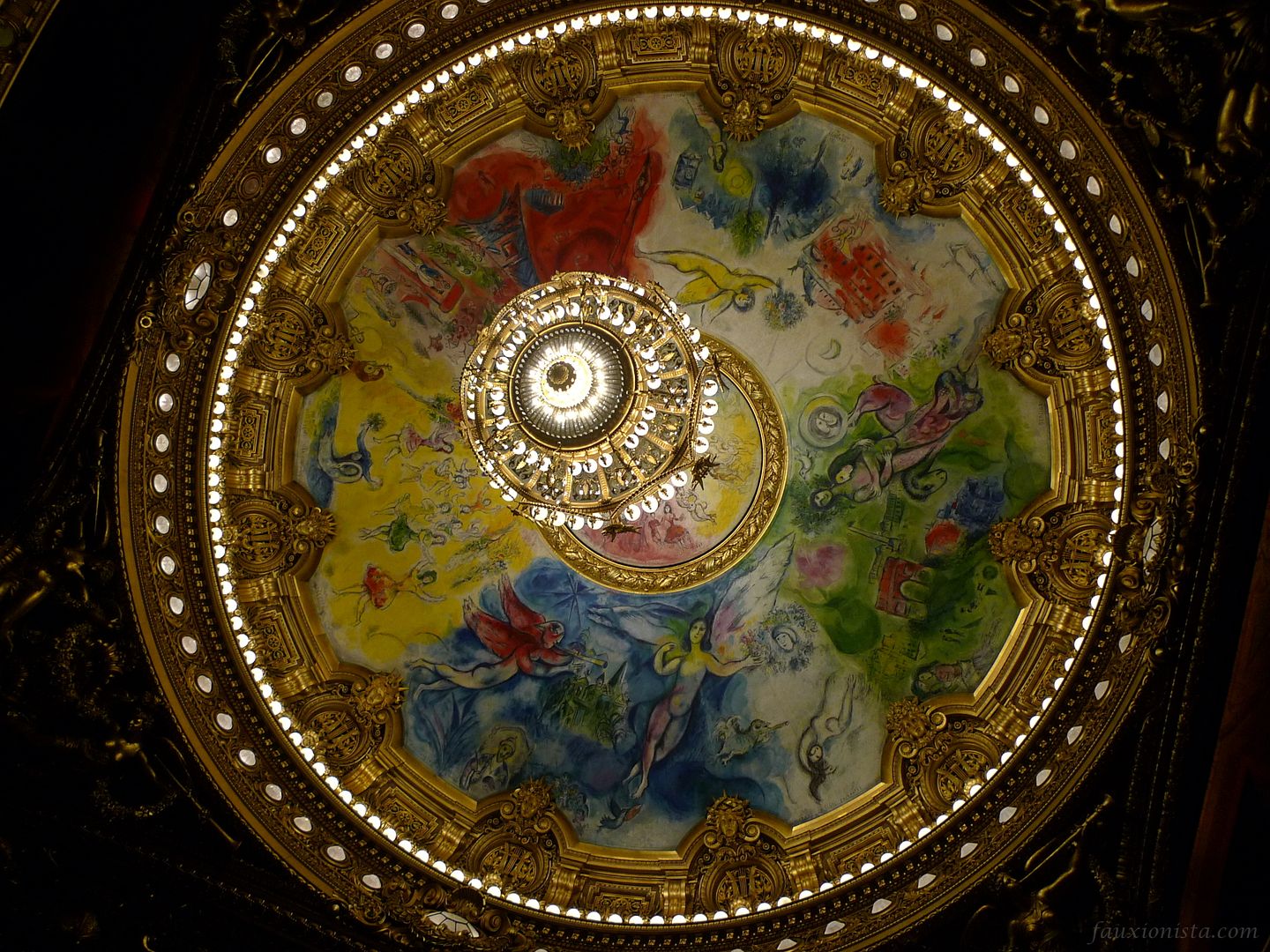 Marc Chagall's painting featuring 14 opera composers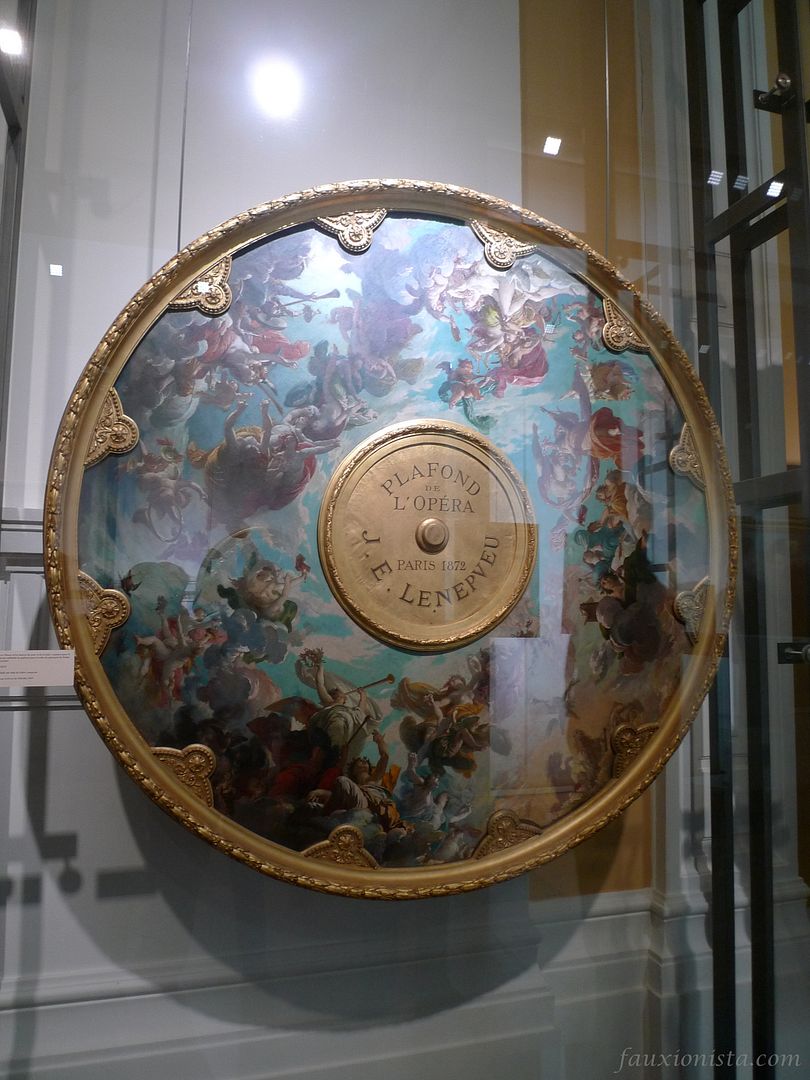 Model size of the original ceiling painting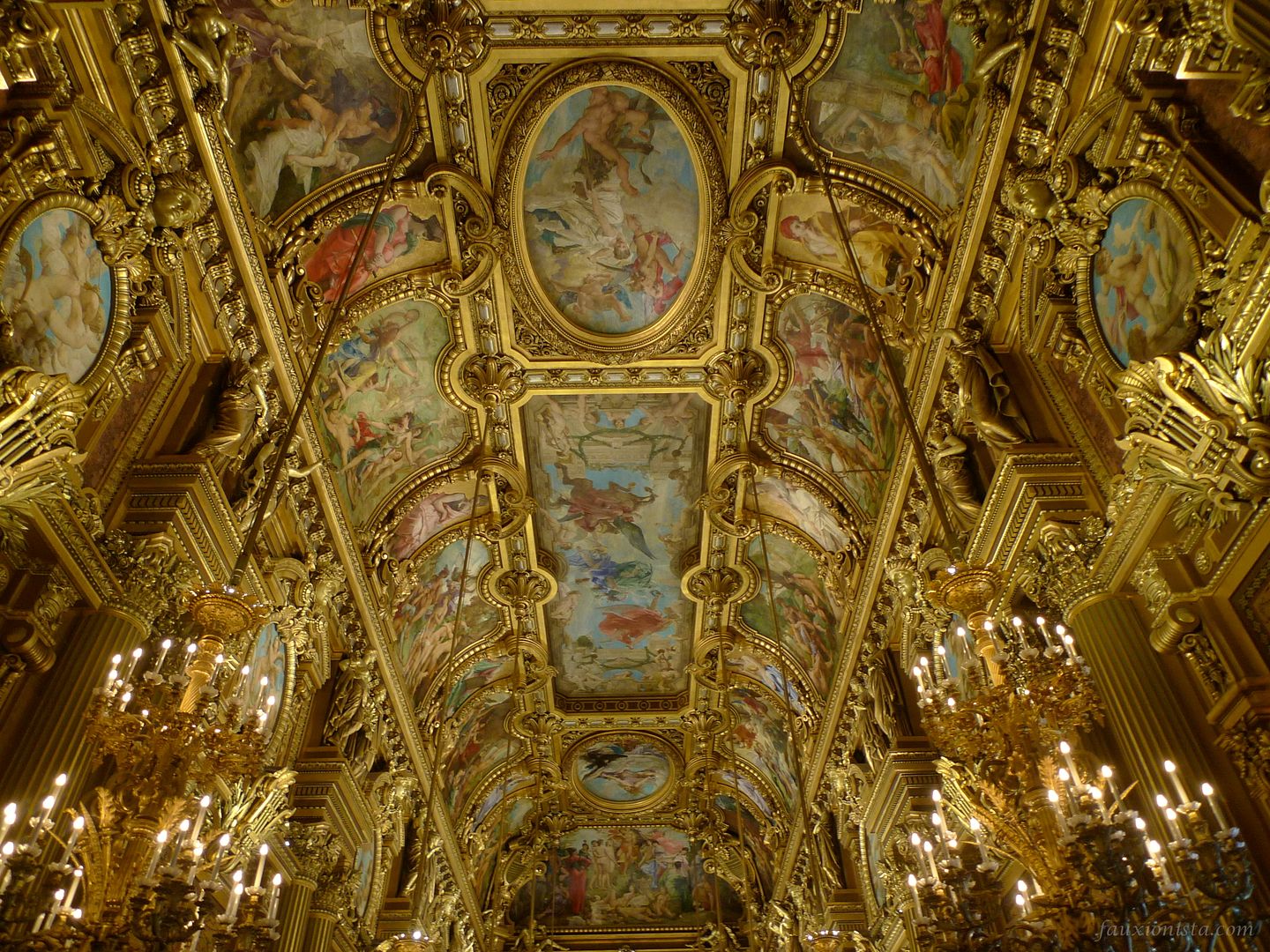 Opulent and beautiful ceiling of the Grand Foyer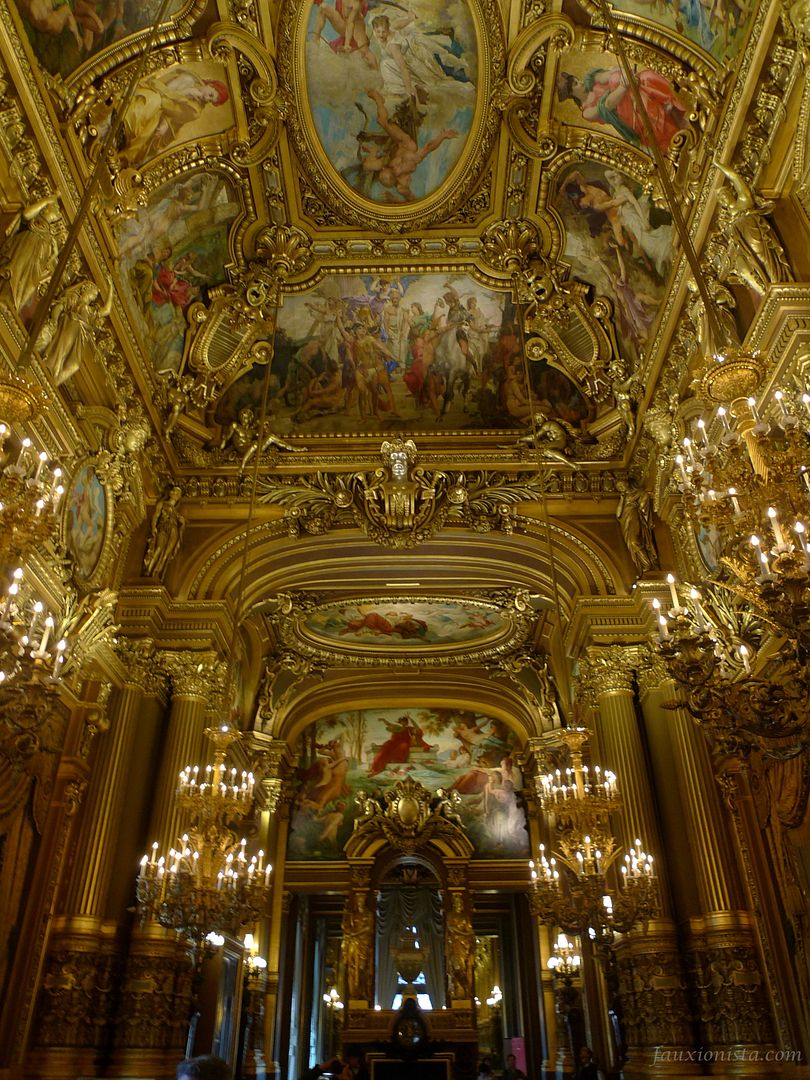 Hallway of the Grand Foyer
Exterior on one of the wings of the Palais Garnier
By the time we were done with the tour, we were starving so we went to a nearby restaurant, Opéra Mandarin to fill our tummies. Yes, we had Chinese food in Paris. My dad can't go too long without Chinese food! 😉 (I'm sure G would've preferred pizza instead though! And should you be wondering, yes, he came to join us for 2 days in Paris!)

We ordered 6 main course and a two bowls of dumpling soup to share, which we finished. Food was authentic and delicious, although from reviews as I was researching the name of the restaurant to write this post indicates that food was a hit-or-miss. Well, I'm of Chinese ethnicity and I vouch for it!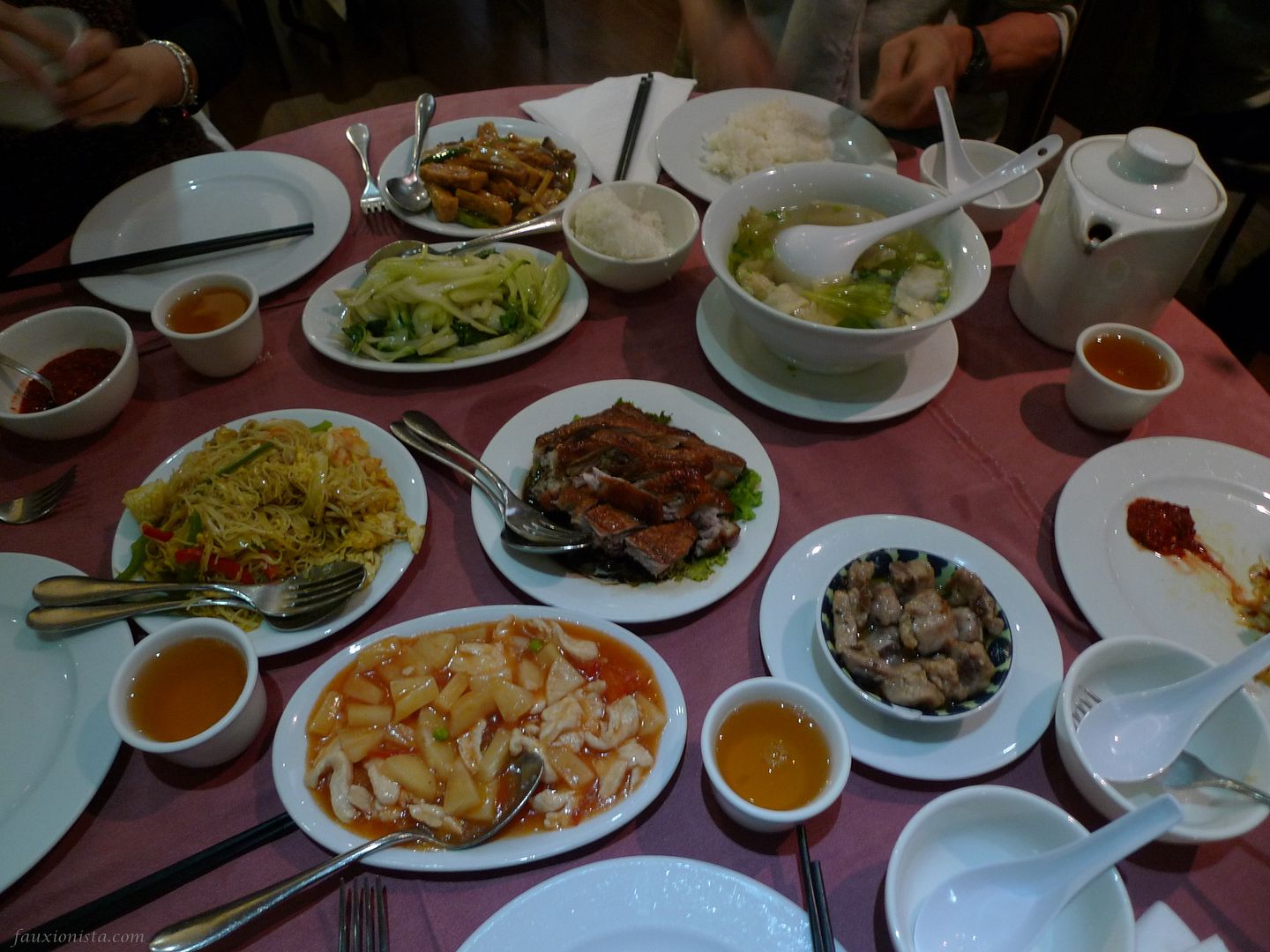 Our late lunch spread at Opéra Mandarin
Once we were gastronomically satiated, we hop-on the Les Cars Rouges at the Palais Garnier and headed towards the Eiffel Tower. Here are some shots from the bus ride…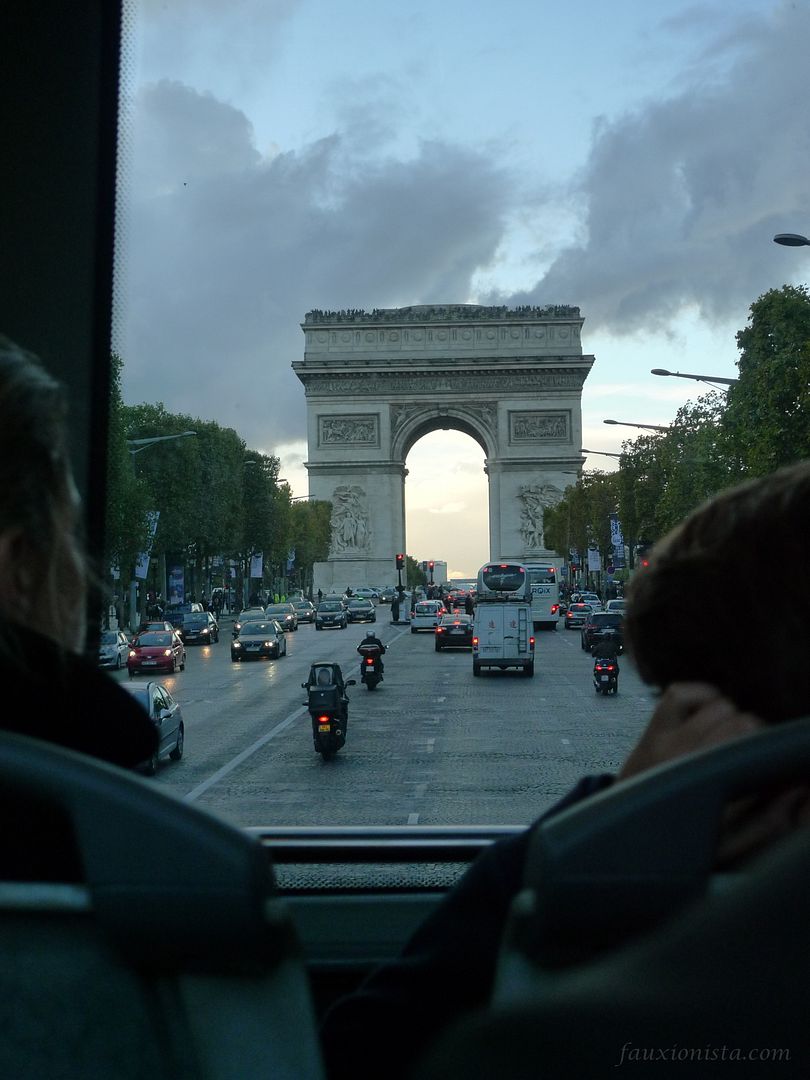 Champs Elyssee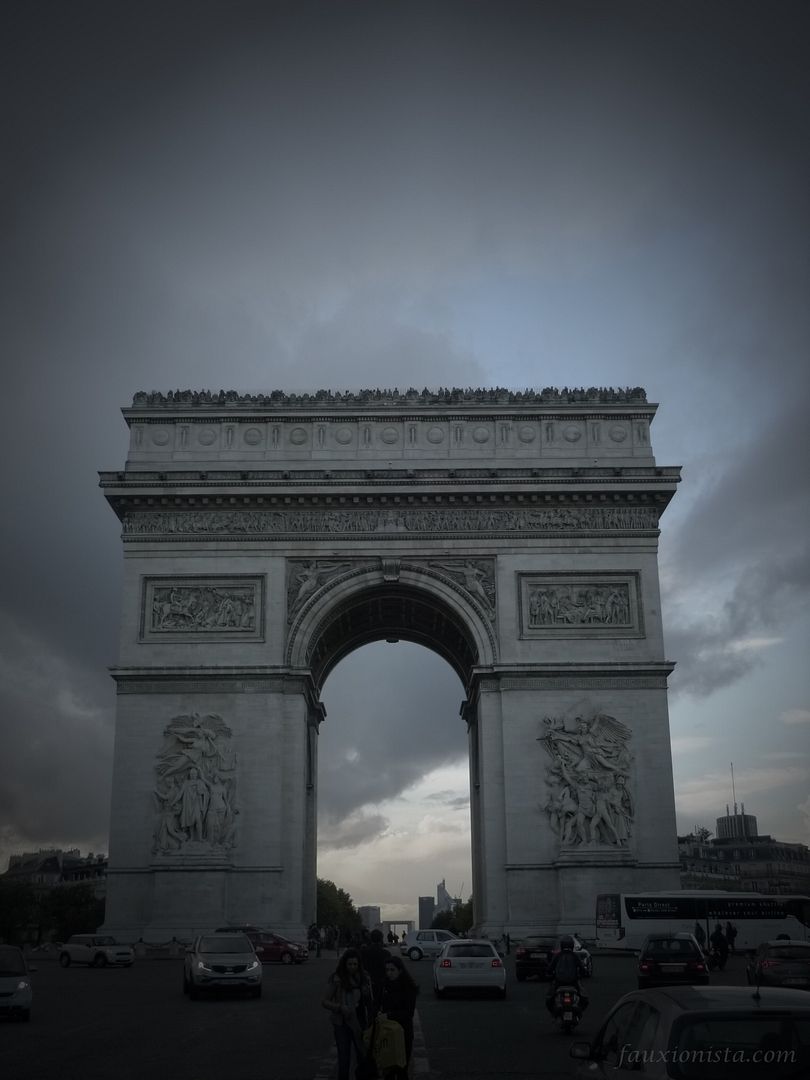 Arc de Triomphe
It was almost dusk when we finally arrived near the Eiffel Tower. My dad and my sis only went up to the first level while my mum, G and I went up to the second level as well.
Eiffel Tower at dusk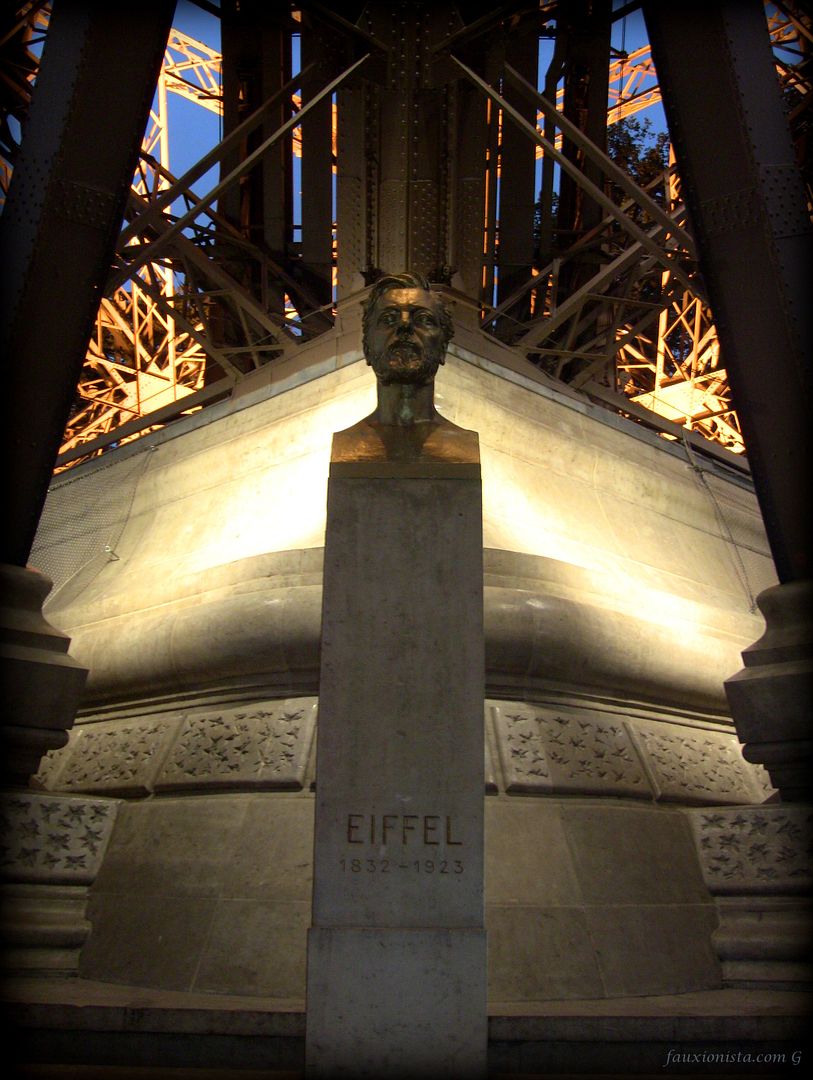 Gustave Eiffel, the architect behind the famous landmark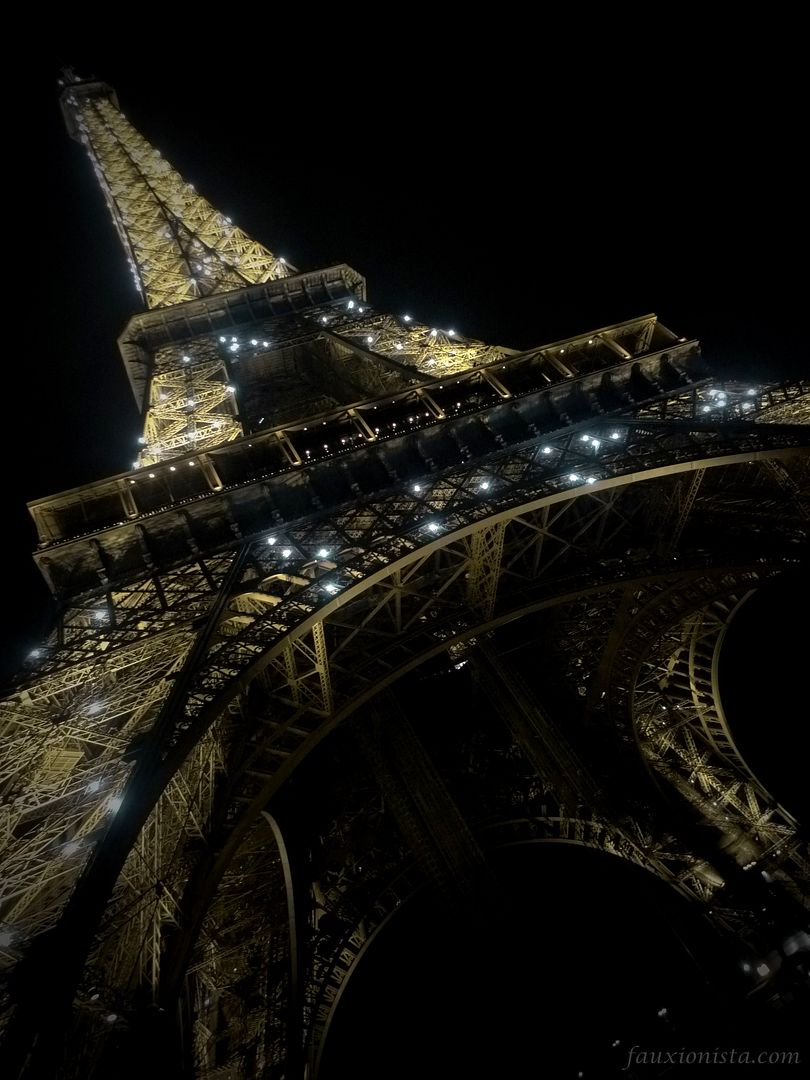 Eiffel Tower at night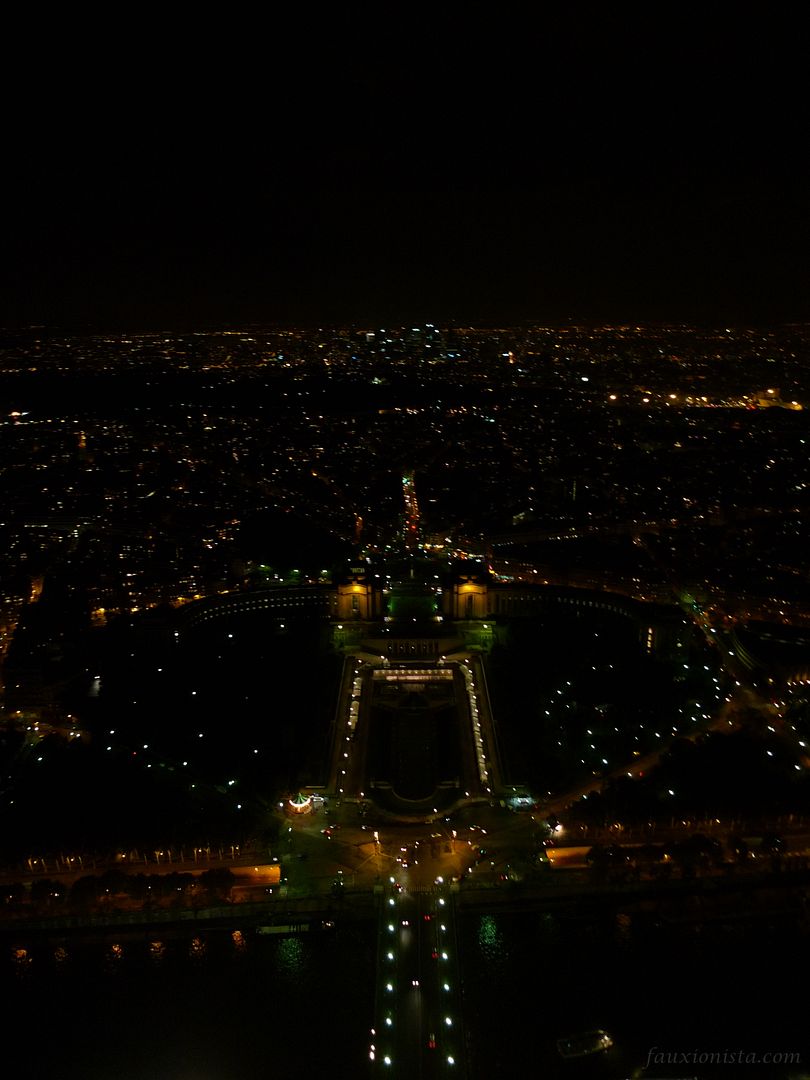 Night view from Eiffel Tower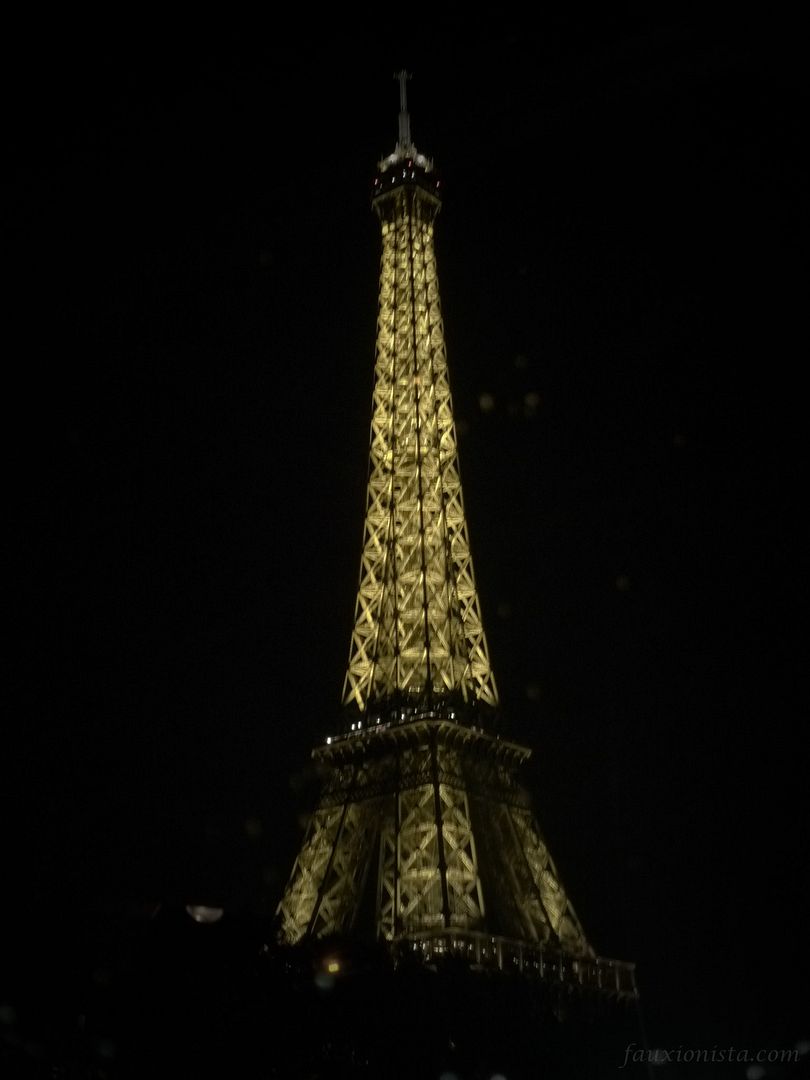 View of the Eiffel Tower from Bateaux Parisiens
When we were done, we took the Bateaux Parisiens boat cruise which was also included as part of our Paris Pass. It was only a skip away from the Eiffel Tower. I didn't take much pics aside from the Eiffel Tower as at that point, I was already starting to feel under the weather. 🙁 It was just much colder than I had anticipated! We adjourned home shortly after that, which concluded our third day in Paris.
Stay tuned for one the last part and thank you for reading! 🙂