On the second day in Oslo, I took the bus to visit a few museums. Here's a scenic snowy view from my walk to the bus stop…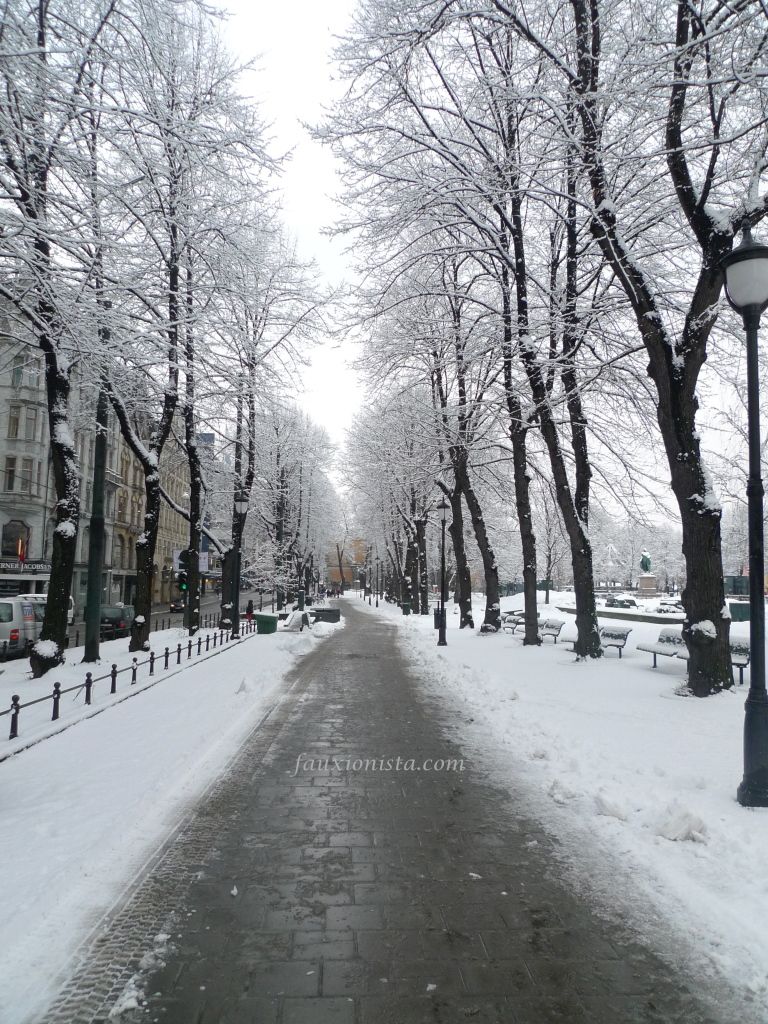 Snowy scenic view
The first stop was the Vikingskiphuset, the Viking Ship Museum.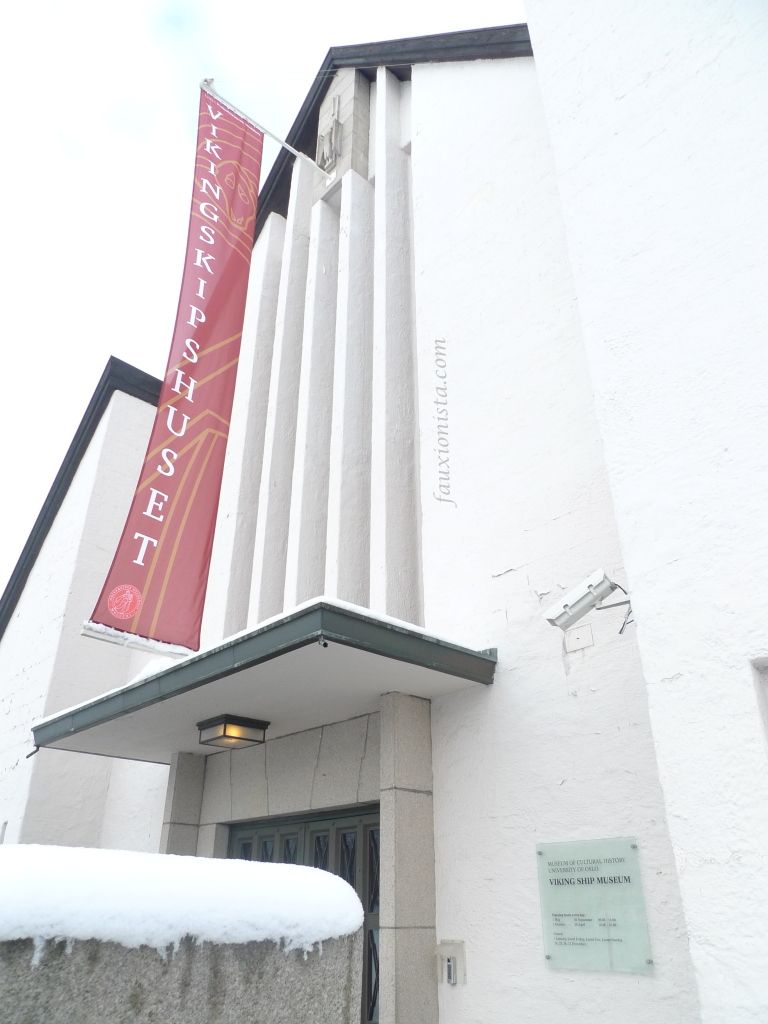 Entrance to the Vikingskipshuset, Viking Ship Museum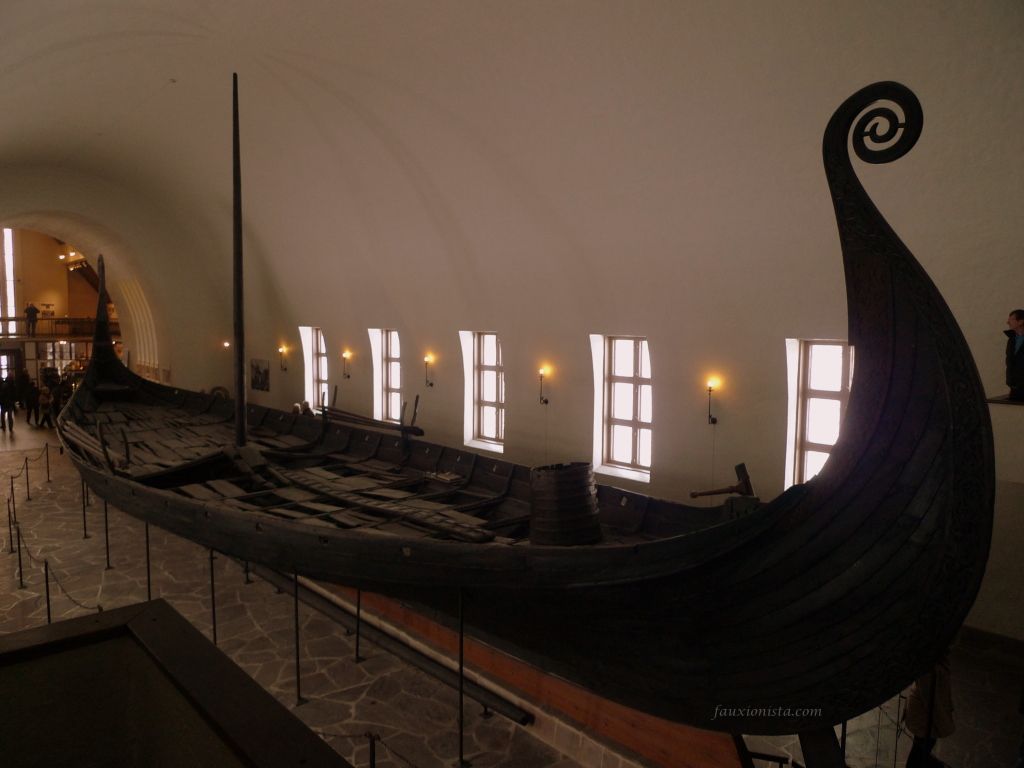 The Osebergship in all its glory
Next stop was the Kon-Tiki Museum.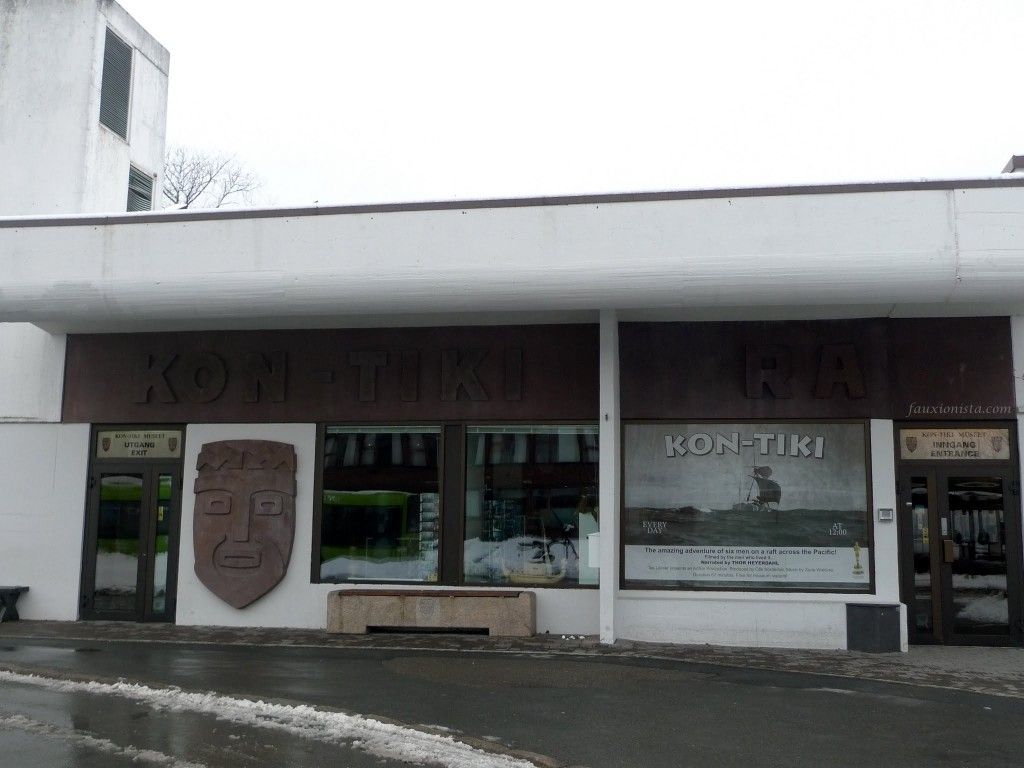 Kon-Tiki Museum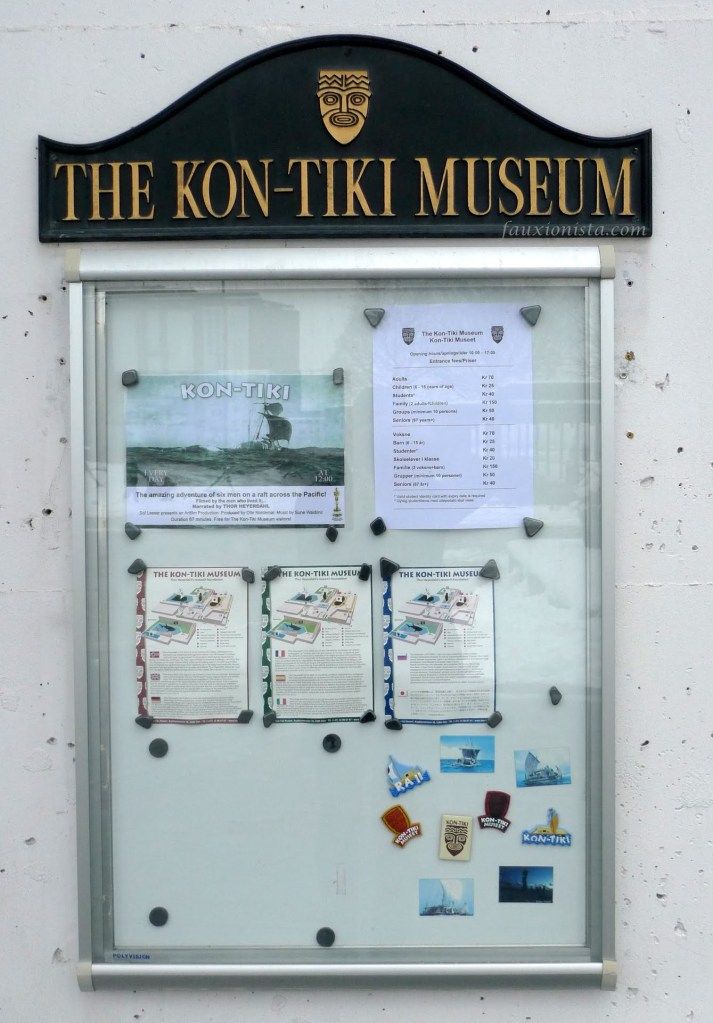 Notice board by the entrance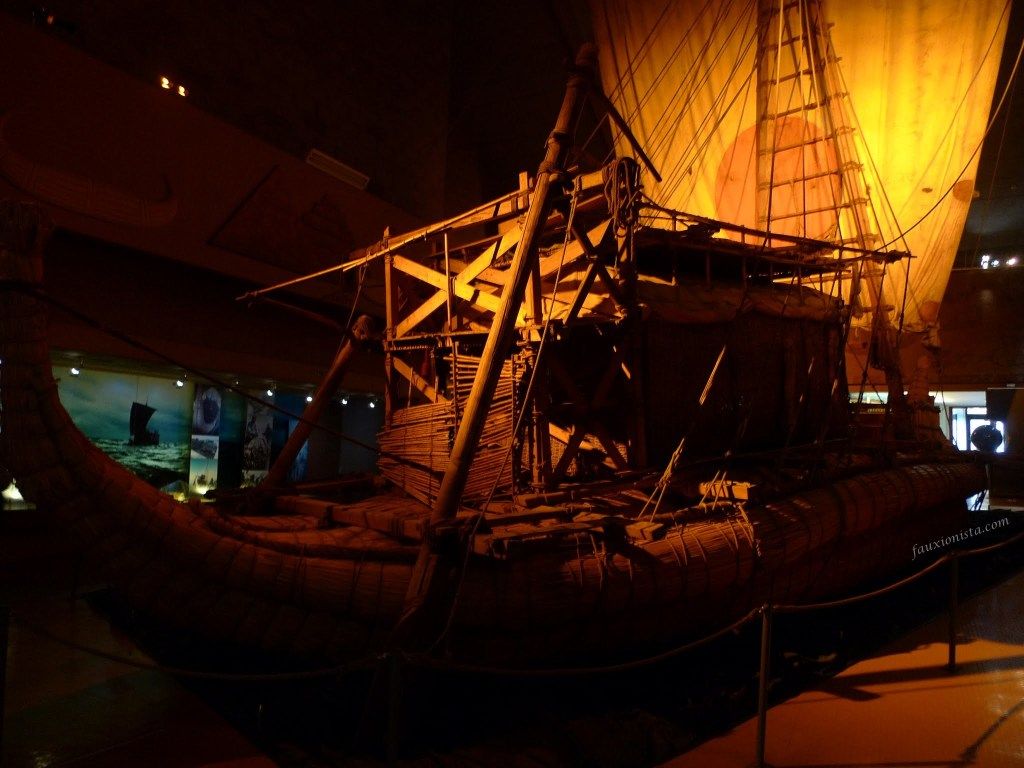 Life-size version of the RA II
Next, I headed back into the city center of Oslo after and went to the Nobel Peace Center.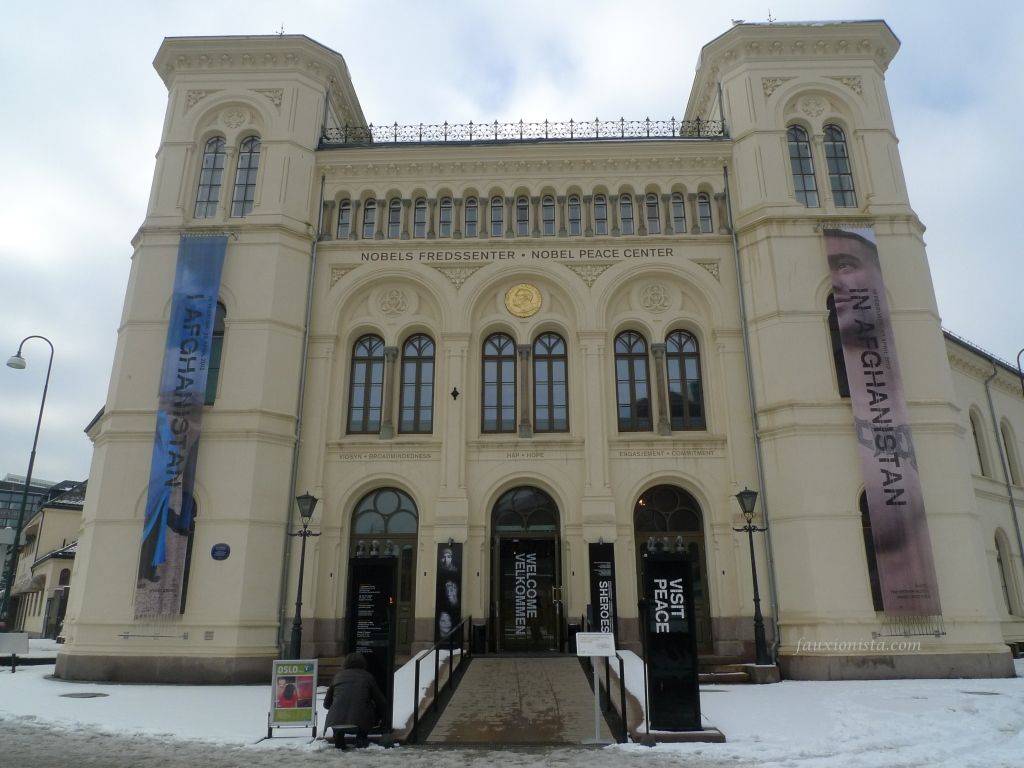 Nobel Peace Center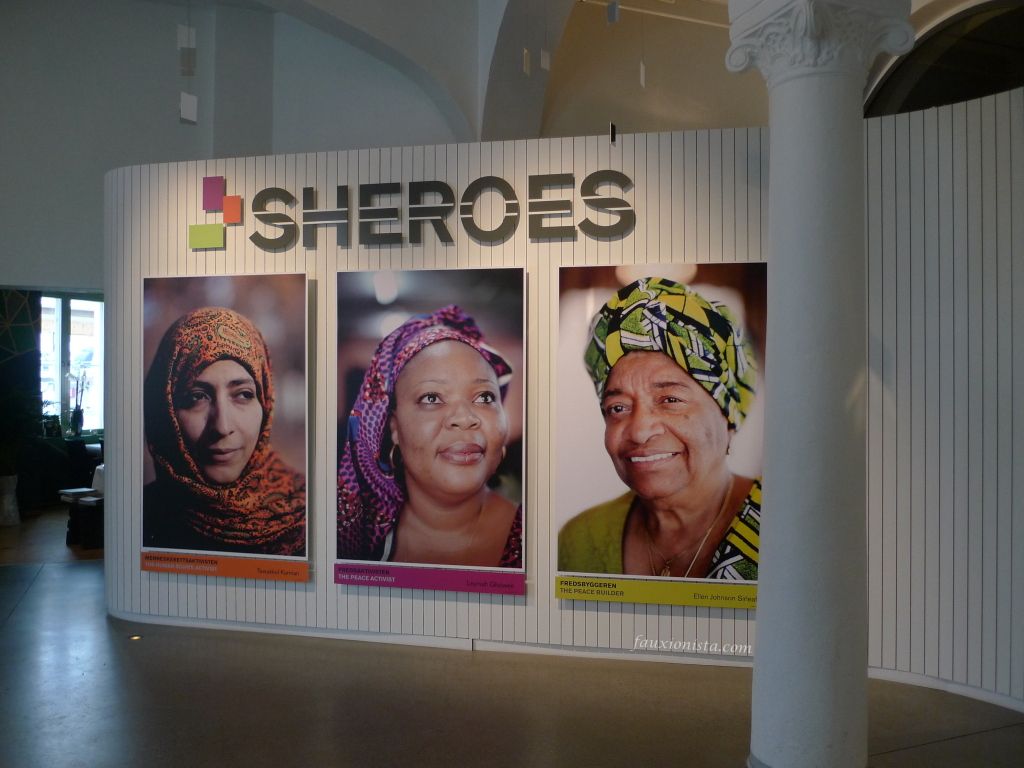 Sheroes, the main exhibit at the Nobel Peace Center back in March
After G got off work/training that day, we went for a walking tour. Our departing point was at the City Hall, which was merely a stone's throw from the hotel we were staying in.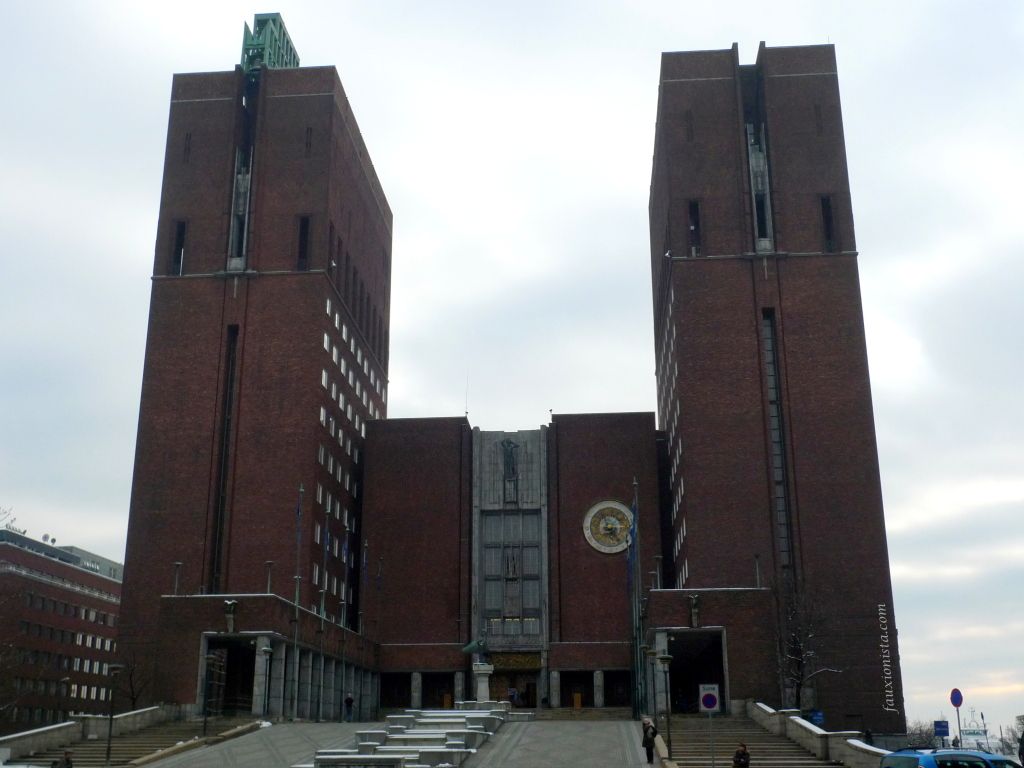 Oslo City Hall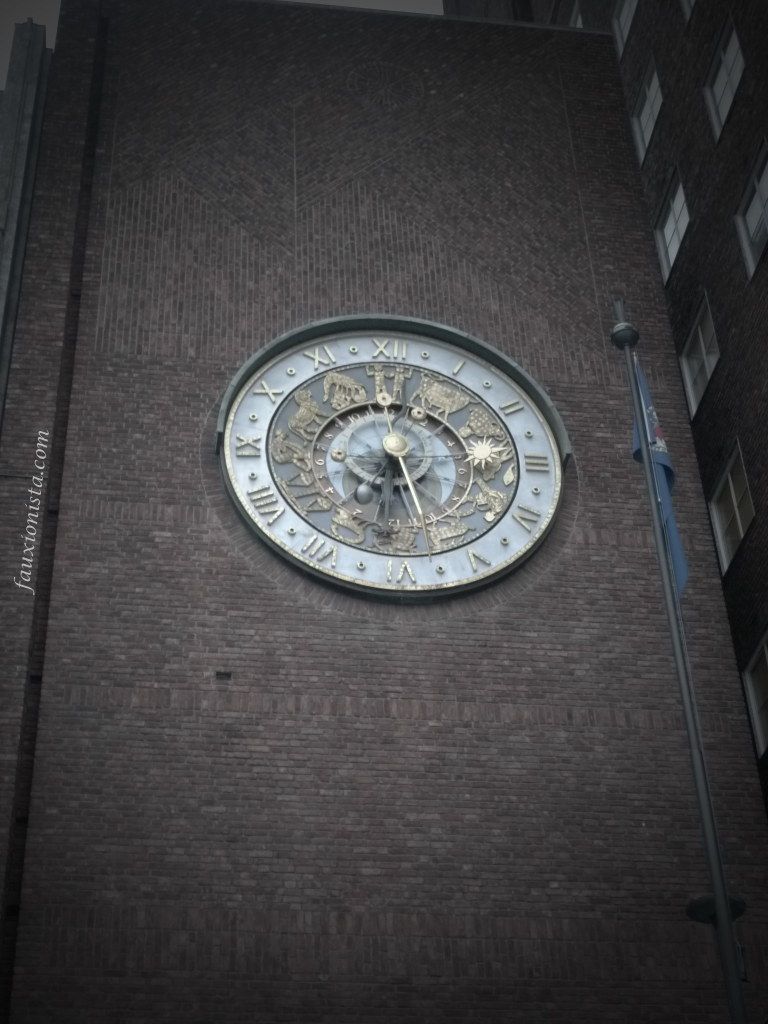 Close-up of the clock on the City Hall building
Inside the City Hall where the murals depict Norwegian history & mythology
Next stop was the Konserthus. (I didn't take a picture of the entrance!)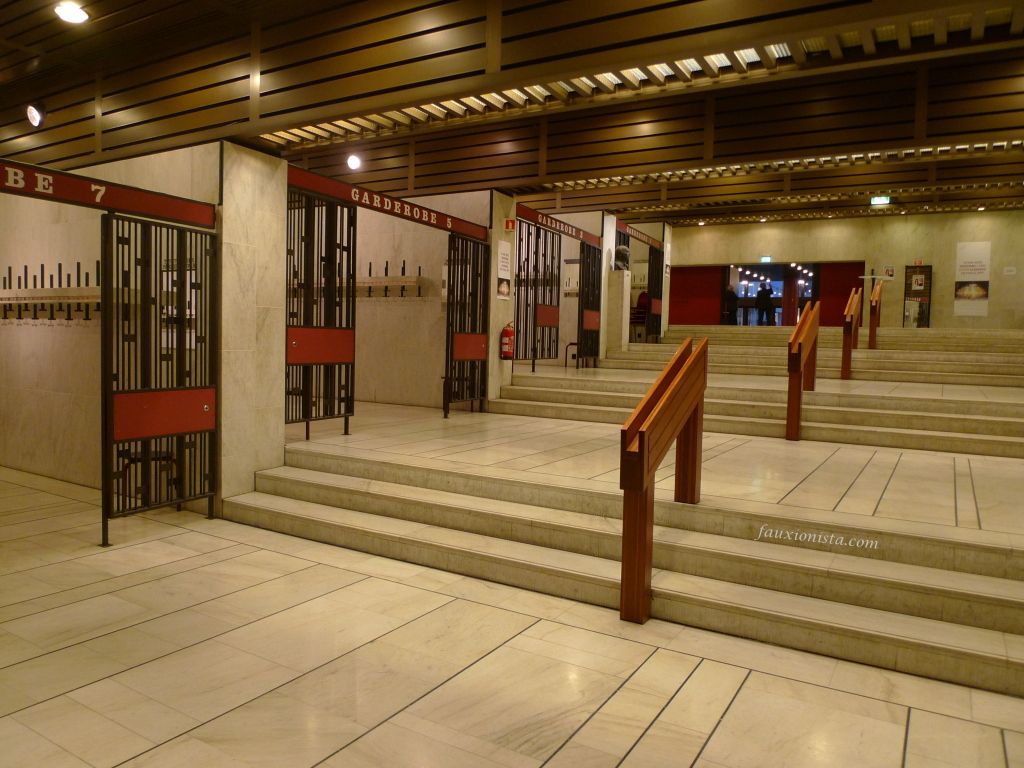 Area for concert-goers to hang their coats; the gates will be locked during the show.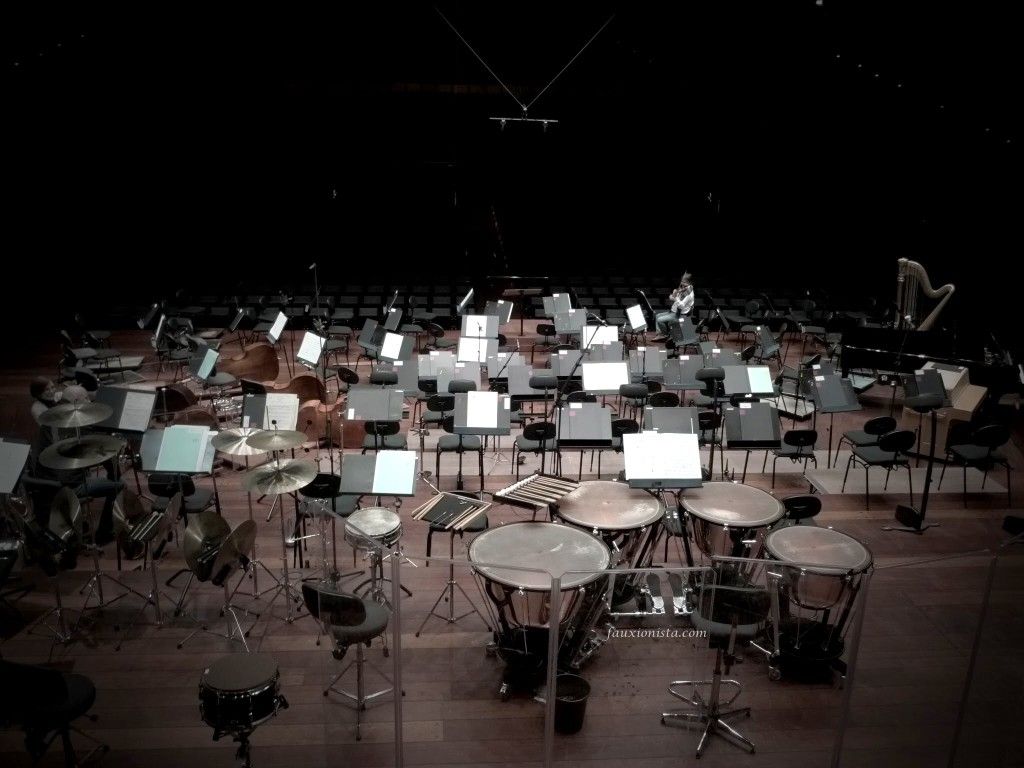 Backstage of one of the concert halls
Dinner was next, as I was starving at that point, so we decided to go get some pizza. Yes, pizza. G loves pizza and it is a tradition of his to try pizzas in every country that he visits. So, off to Peppe Pizza we went.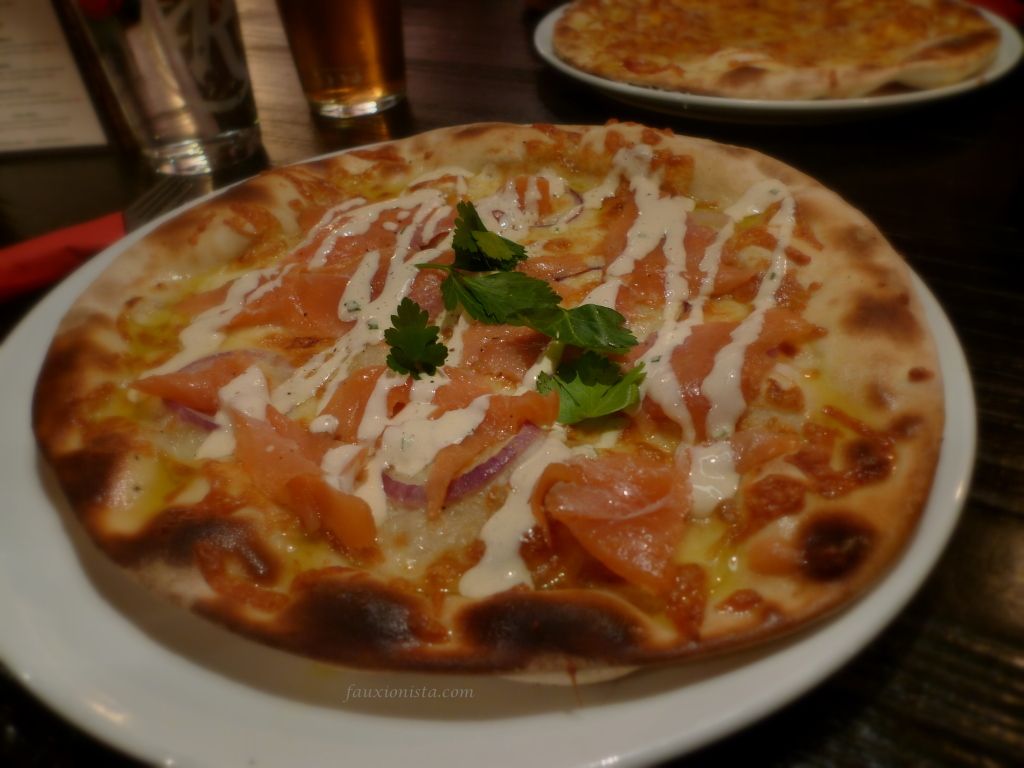 Salmon pizza
For desserts, we went to Theatercafeen.
Theatercafeen, Theater Cafe
And that's day two in Oslo! The last day will be in another post, so stay tuned!